How to make coffee jelly: recipe (visuals)
Coffee is the ultimate favorite drink of many people. Some want it hot, and some like it cold. If you are a coffee lover, an easy coffee jelly recipe is the one for you. This is a Pinoy dessert that you can serve on any occasion.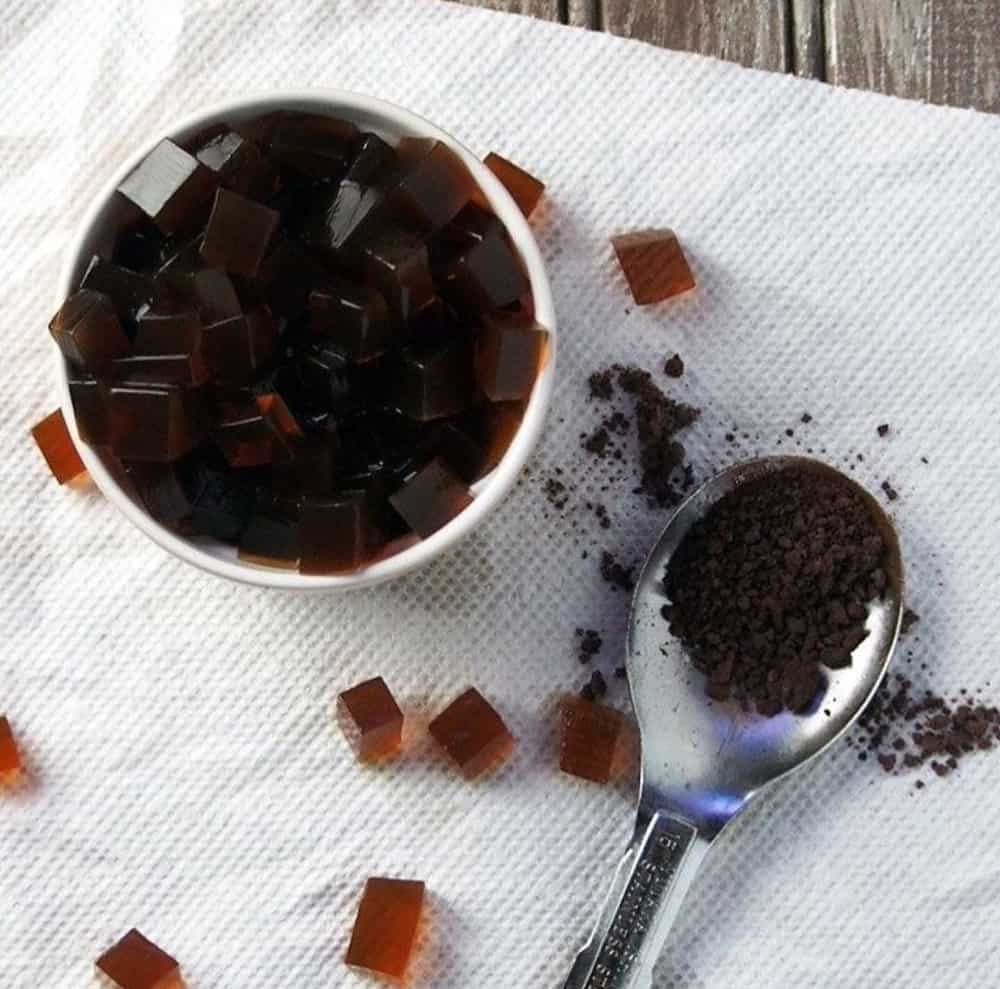 Coffee jelly drink is flavored with coffee and sugar. It was once common in British and American cookbooks but is now adopted by some countries like Japan and Philipines.
Creamy coffee jelly recipe
Coffee jelly is very appropriate for those moments when you just want to chill around, maybe tell a story or two, with your loved ones while drinking and chewing this creamy concoction. Are you excited to try the coffee jelly recipe Filipino version at home, and share it with your friends and family?
Coffee jelly ingredients
5 cups hot water
2 tablespoons instant coffee powder
½ cup of sugar
1 pack of white unflavored gulaman (gelatin)
Cream mixture
1 pack all-purpose cream
1 can condensed milk
1 can evaporated milk
1 teaspoon instant coffee powder
How to make coffee jelly recipe
1. In a large bowl, dissolve ½ cup sugar in 5 cups of water. Sprinkle one pack of unflavored gulaman (gelatin) on it.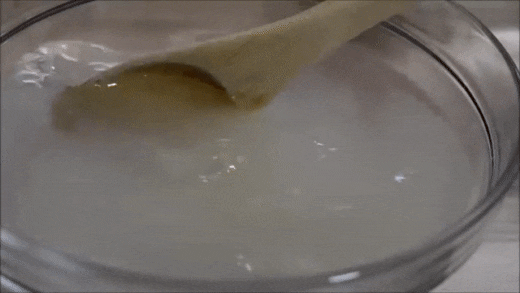 2. Add 2 (two) tablespoon of instant coffee powder and then mix it well.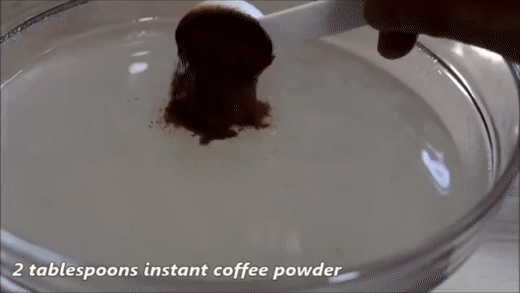 3. After mixing (make sure that the coffee, sugar, and gelatin are already dissolved), transfer it in a sauce pot and bring to a boil.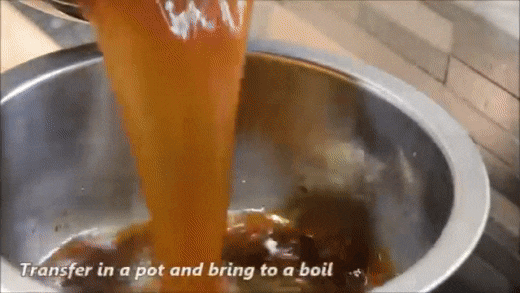 4. Stir constantly for about 2 to 3 minutes or until gelatin is completely dissolved and no granules are visible.
5. Transfer mixture into a baking dish and allow it to completely cool. Refrigerate for about 2 to 3 hours or until completely set.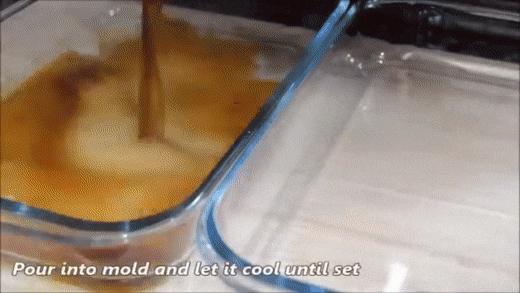 6. In a bowl, combine condensed milk and all-purpose cream.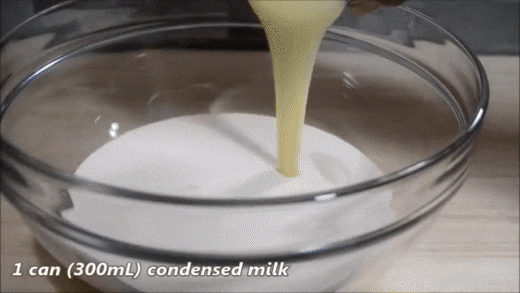 7. Add another teaspoon of coffee powder. Stir until blended.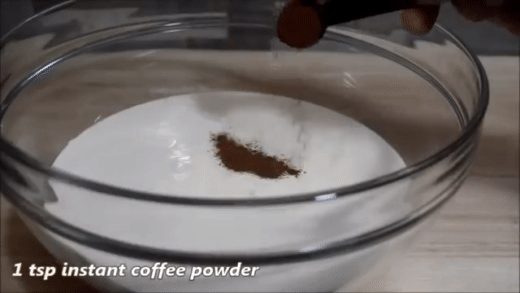 8. Cut the prepared gelatin into 1-inch cubes.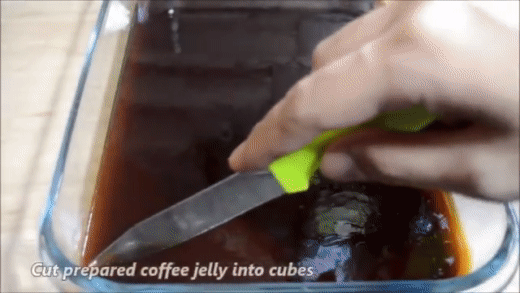 9. After cutting, pour it into the prepared milk mixture.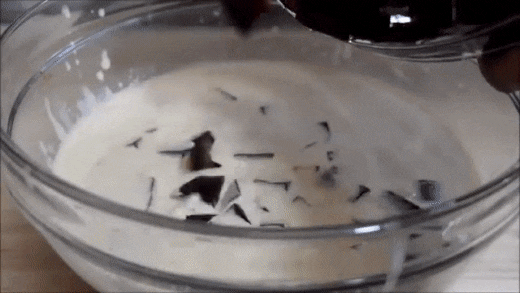 10. Divide into serving cups. Garnish with whipped cream, if desired. Serve cold.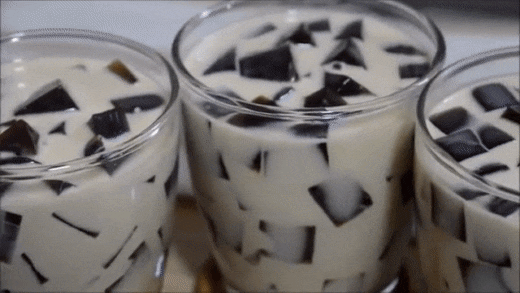 Low carb coffee jelly recipe
Coffee jelly is undoubtedly for those people who want to indulge themselves in the sweetness it brings. It is for the people who don't mind getting some extra weight, but how about those who are conscious of their weights and are in a diet? Aren't they allowed to enjoy this concoction without feeling guilty?
There are ways one can make a low carb coffee jelly. To make this low carb and sugar-free, instead of using the evaporated milk and condensed milk, use almond milk and an alternative sweetener. On the other hand, instead of using gulaman or agar-agar, one can use gelatin.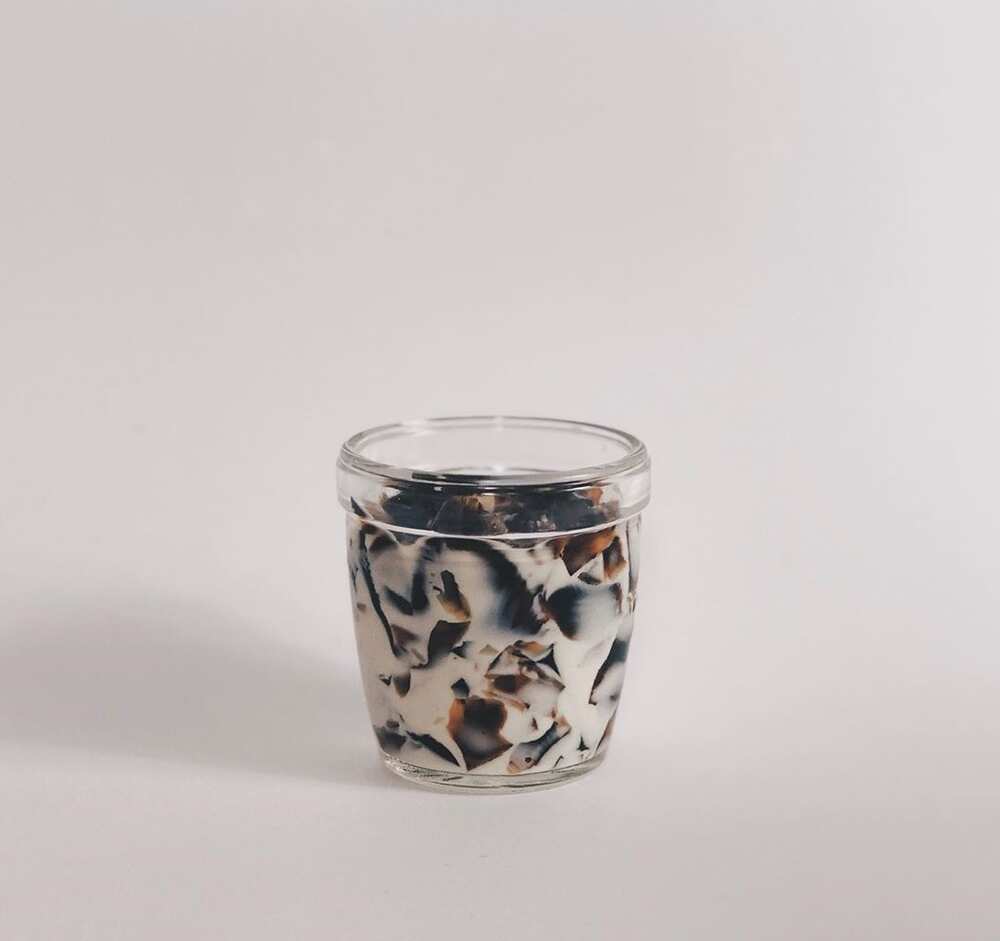 Ingredients
2 10g sachet of gelatin, I used Ferna Gelatine
1 cup hot water + 3 cups brewed coffee
Or 4 cups water + 4 tsp instant coffee
1 tbsp. vanilla extract
2 cups all-purpose cream
1 cup almond milk
2 tbsp. (or more) alternative sweetener
How to make low carb coffee jelly
Dissolve gelatine into 1 cup of hot water. This may not get completely dissolved.
Pour over 3 cups brewed coffee and continue stirring until all the gelatin is dissolved, and no visible powder is left.
Add the vanilla extract and stir well.
Refrigerate to set. It's better to refrigerate it overnight.
Cut the jelly into cubes and transfer to a large bowl.
Add all-purpose cream, almond milk, and sweetener.
Mix well, but be extra careful to avoid crushing the coffee jelly cubes.
Transfer to a container and chill. This is best served super cold but not frozen.
Enjoy after a meal.
Keto coffee jelly
The keto recipe is made by using gelatin to set coffee into a delicious jelly, covered with a sweet cream made without sugar.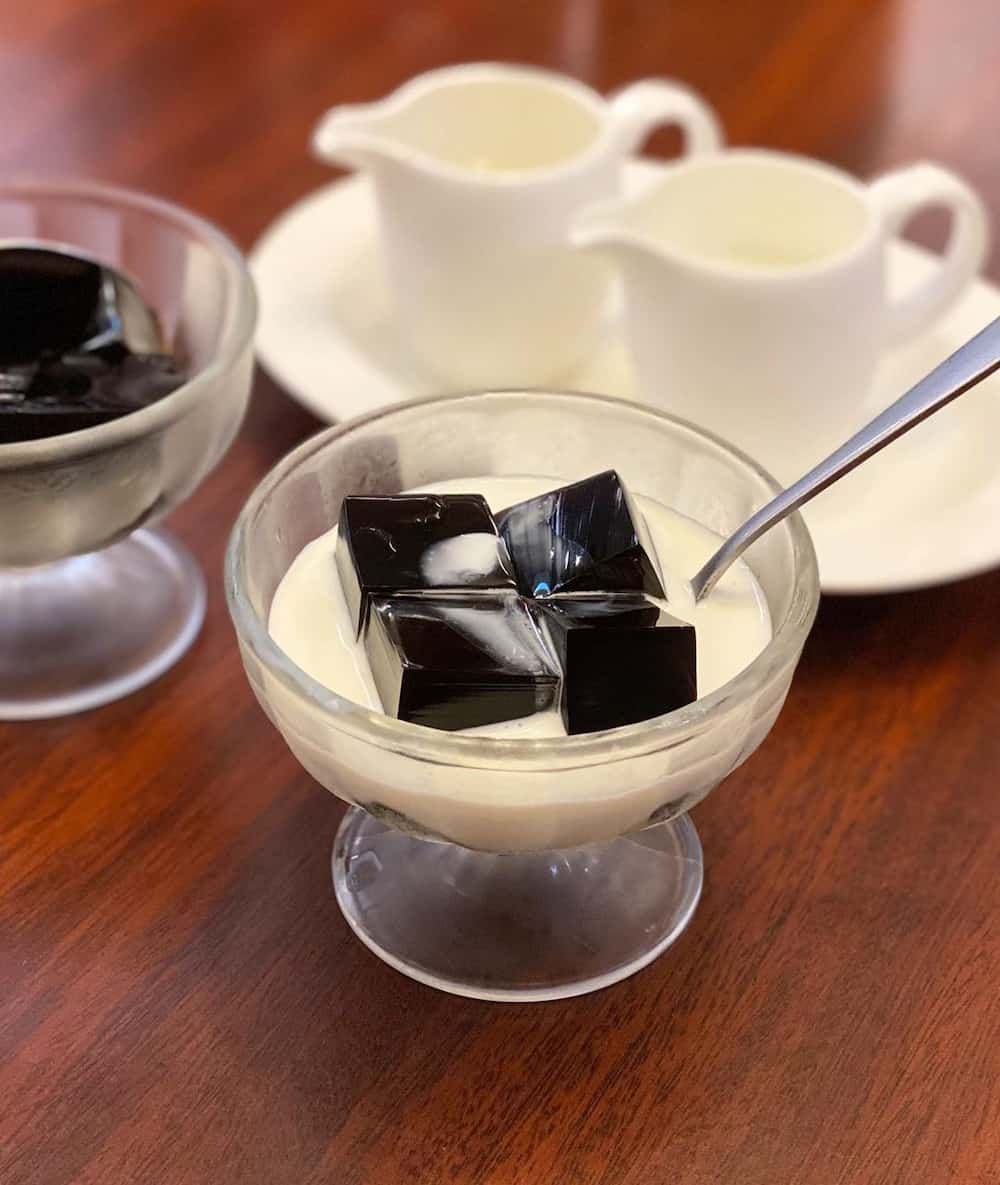 Coffee jelly ingredients
1 oz Gelatin Powder
2 cups hot water
4 cup of cold water
4 tsp instant coffee
Cream mixture
1.5 cups heavy whipping cream
1 tsp vanilla extract
1 tsp liquid stevia
How to make keto coffee jelly
In a large bowl, mix the hot water and gelatin powder. Stir until dissolved
Add the instant coffee, and stir until fully dissolved.
Add the cold water, cover, and place into the refrigerator for 4 hours or until completely set.
In a separate mixing bowl, combine the cream, vanilla extract, and liquid stevia.
Mix until uniform in color and place it into the refrigerator covered.
To serve, use a large blade and slice into the jelly horizontally and vertically as many times as desired. Fewer cuts will produce larger chunks; more cuts will create smaller pieces.
Serve 1 cup of coffee jelly with 1/4 cup cream mixture and enjoy.
READ ALSO: How to make leche flan: step-by-step recipes
Health benefits of gelatin
Gelatin is a hydrolyzed form of collagen, which helps with skin, hair, and nails.
It's made by dehydrating parts of animals, including skin, bones, and tissue.
It helps improve gut health and digestion.
Glycine from gelatin can help the mucus lining in the stomach and help balance your digestive enzymes.
Carnivore dieters should consider gelatin, as it neutralizes excessive methionine intake.
Glycine is also an inhibitory neurotransmitter that acts similarly to anti-depressants only without the nasty side effects.
The mentioned yummy coffee jelly recipes are undeniably a treat to the taste buds. Are you excited to make one for your friends and family? Coffee jelly will surely be your new favorite.
READ ALSO: Sizzling bulalo recipe: step-by-step with visuals
Source: KAMI.com.gh