Filipino pork steak recipe: visualised guide
Every meat lover enjoys a tangy and savory plate of their favorite meat. With a great pork steak recipe, you don't have to worry about preparing a delicious meal for your family and friends.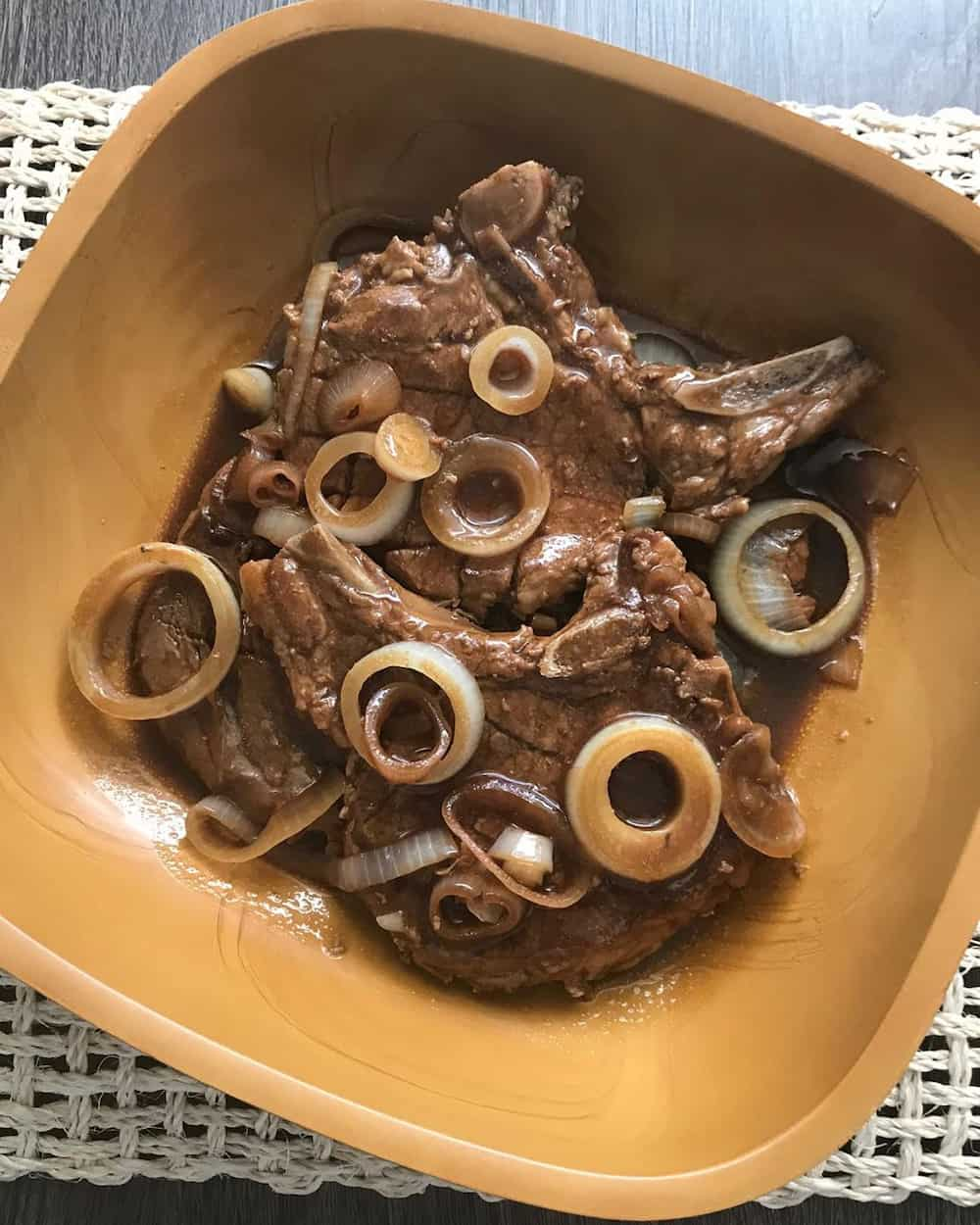 Meat is preferred by many Filipinos as part of their daily meals, and also during parties. This pork steak recipe will help you prepare a unique and tasty dish. It is prepared as a variation of bistek tagalog.
How to cook pork steak: recipe
The preparation of this dish involves marinating meat in lime and soy sauce. It is then pan-fried and cooked with lots of onions. It can also be grilled or roasted and served with a simple sauce. This delicious dish can be served for either lunch or supper.
Pinoy pork steak recipe
Preparing this dish is simple and easy. It takes about 10 minutes to get the ingredients ready and another 50 minutes to cook. You can serve this meal with a bowl of rice or roast potatoes. Below is a step by step fried pork steak recipe.
Ingredients
650g pork steak
5 tablespoons soy sauce
2 pieces lime or calamansi
½ cup cooking oil
2 pieces onions (sliced)
1 ½ cups of water
½ teaspoon granulated sugar
Salt and pepper to taste
READ ALSO: How to cook chopsuey: with milk, oyster, liver, pork, chicken
Procedure
1. Combine meat, soy sauce, and lime juice in a large bowl or resealable bag. Massage the marinade into the meat and marinate for at least 1 hour.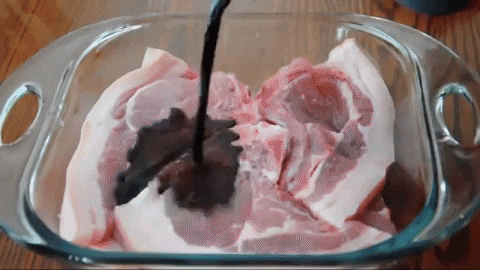 2. Heat a pan and add in cooking oil. Add the marinated meat and pan-fry in medium heat. Cook each side for at least 3 minutes.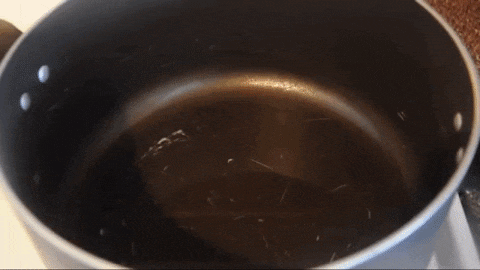 3. Drain the excess oil. Add remaining marinade into the pan. Pour in water and let it boil. Cover the pan and simmer for 45 minutes until meat is tender.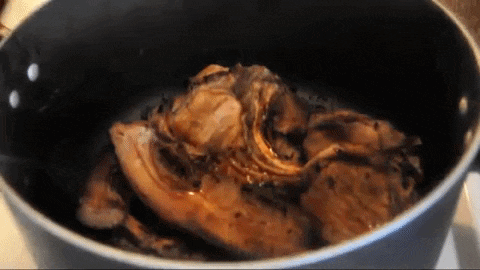 4. Add salt, sugar, and pepper, then stir.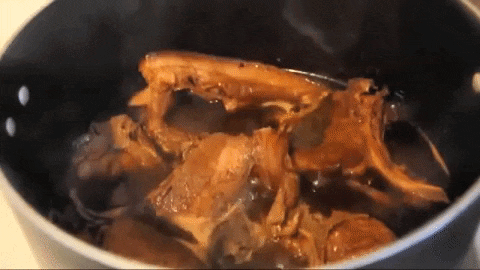 5. Add onions and cook for about 3 minutes.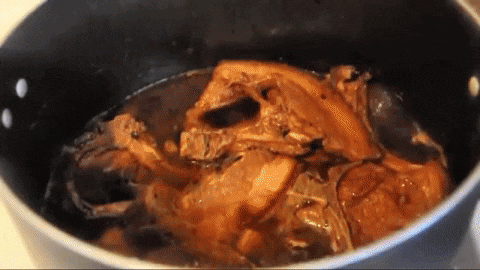 6. Remove from heat and transfer to a serving bowl.
7. Serve while hot.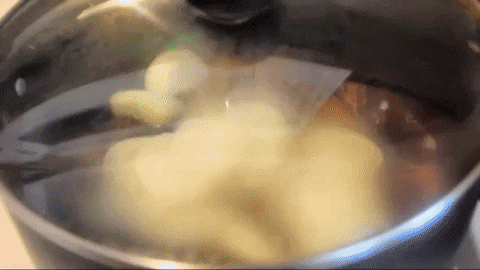 How to upgrade your pork steak recipe pinoy
You can improve your dish to make it unique and tastier. You can use cream or condensed milk to make your sauce thick. You can also grill or bake meat instead of frying. Some of these improvements are described below.
Use nestle cream
A pork steak recipe with nestle cream ensures you end up with a deliciously creamy dish. You just need to follow the Filipino pork steak recipe described above with a few modifications. Make the following adjustments to create a creamy pork steak recipe:
Reduce the water required. Use only one cup.
Add 1 can Nestle' All-purpose Cream.
Pour water into the pot then add nestle cream.
READ ALSO: Creamy sopas recipe: visualised guide
Use oyster sauce
To make your dish unique and delicious use a pork steak recipe with oyster sauce. Oyster sauce enhances the natural flavor of the meat. Use the method described above and add 5 tablespoons of oyster sauce after adding water to the pot.
Grilling
Cooking pork over a grill can be used as an alternative to a pan-fried pork steak recipe. Below is a detailed grilled pork steak recipe.
Ingredients
650g pork steak
2 pieces of lime
8 tablespoons knorr liquid seasoning
3 teaspoons minced garlic
½ cup ketchup
1 tablespoon cooking oil
Procedure
Combine meat, lime, minced garlic, and 6 tablespoons knorr liquid seasoning in a large bowl. Marinate meat, cover and refrigerate for about 4 hours.
Mix ketchup, cooking oil and 2 tablespoons of knorr liquid seasoning in a bowl for basting.
Heat up the grill. Start by grilling one side of the meat in medium heat for 4 minutes.
Baste the top and turn it over. Grill the opposite side for another 4 minutes. Continue the cycle 2 more times or until meat is well cooked.
Transfer to a serving plate.
Serve and enjoy.
Tips on how to use pork steak recipe and ingredients
You can substitute steak with pork chops to make it unique.
Cut meat across the grain for a tenderer chew.
You can replace lime with calamansi or lemon.
For a more flavorful dish, marinate meat for longer. However, do not do it for more than 4 hours.
Use the same pan to pan fry and also to braise the dish. It maximizes flavor.
Ensure meat is well cooked. Adjust the cooking time if necessary.
Bring your meat to room temperature before cooking (in case it was refrigerated). It helps the meat to cook evenly and to retain moisture.
Invest in a meat thermometer. You can use it to test whether your meat is well cooked and ready. Pork should be cooked up to 145F for safe consumption.
Let meat rest for about 10 minutes after cooking before slicing it up. It helps to retain juices and keep it tender.
Now you have the best pork steak recipes. This dish is not only tasty but also quick and easy to cook. You can prepare it for your family or for guests.
Source: KAMI.com.gh