Classic caldereta recipe: step-by-step with visuals
Calderata is one of the many Spanish influences in Filipino cuisine. While similar to afritada in preparation, this hearty stew also includes liver spread and shredded cheese. Different caldereta recipes will give you the ultimate dishes you ever wanted for your special occasions.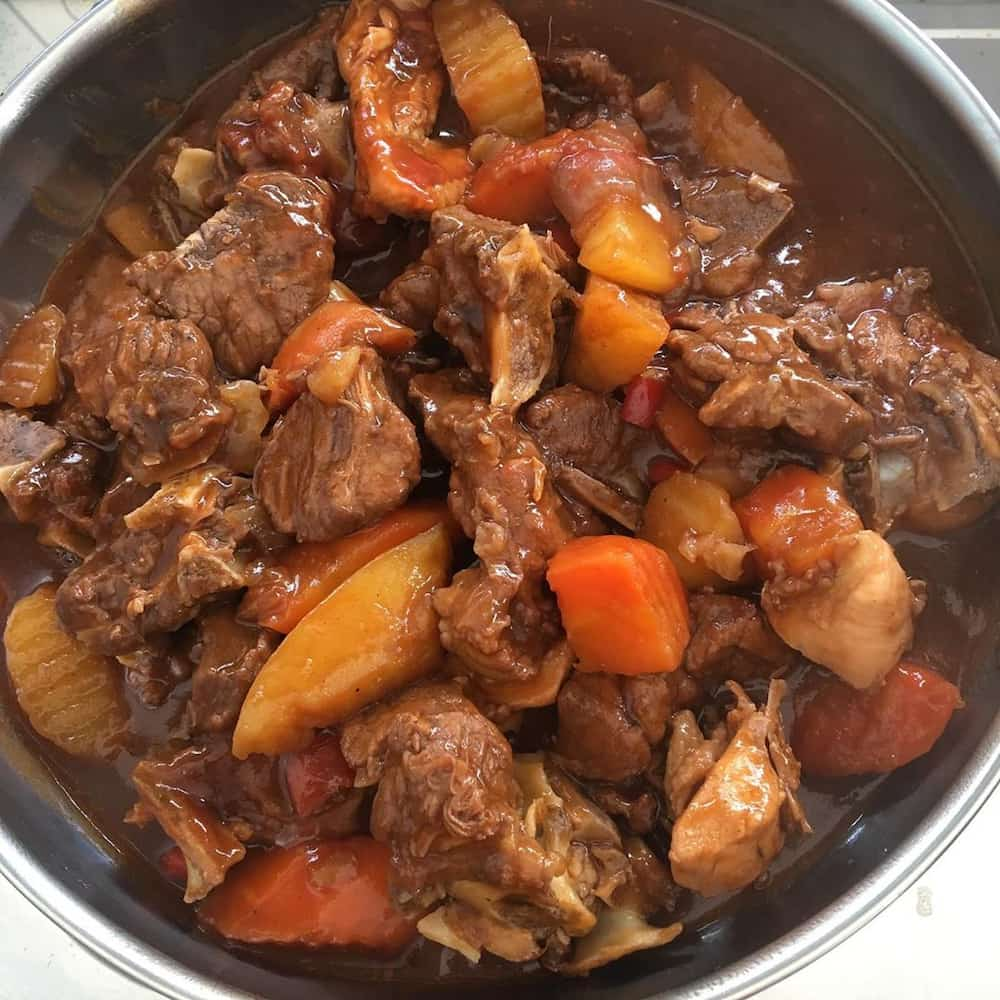 Caldereta is also known as Kaldereta. It is a type of beef stew cooked with tomato sauce and liver spread. This dish also utilizes vegetables such as potatoes, carrots, bell peppers, and olives. We have prepared a simple caldereta recipe for you below.
How to cook beef caldereta
The cooking process begins by sautéing beef, onions, and garlic in a cooking pan. When the meat turns brown, bay leaves and bell peppers are added and cooked for a few minutes.
After this, liver spread, tomato sauce, and beef broth are added and cooked until the meat becomes tender. Vegetables and seasonings are added last.
When preparing the caldereta recipe Filipino style, consider cooking rice as a side dish. Although it is a complete meal in itself, you can serve it alongside steamed rice or potatoes.
Pinoy caldereta recipe
A classic caldereta recipe uses beef as the main ingredient. It is the most readily available form of meat and the most appreciated. This dish takes about 1 ½ hour to prepare and cook. It serves about six people and provides approximately 580 kilocalories. Below is a step by step guide of the best caldereta recipe.
Caldereta ingredients
2 lbs. beef (cubed)
3 pieces garlic cloves (crushed and chopped)
1 piece onion (finely chopped)
2 cups beef broth
1 piece red bell pepper (sliced)
1 piece green bell pepper (sliced)
1 cup tomato sauce
½ cup liver spread (processed using a blender)
1 teaspoon chili flakes
3 pieces of dried bay leaves
2 cups potatoes (sliced)
2 cups carrots (sliced)
¼ cup cooking oil
2/3 cup green olives
Salt and pepper to taste
READ ALSO: Healthy pinakbet recipe: how to cook one? (Visuals)
Procedure
1. Heat cooking oil in a large cooking pot.
2. Add onions and garlic. Sauté them.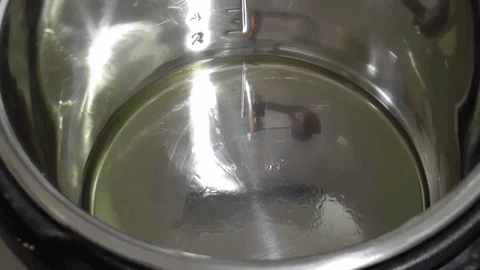 3. Add beef and cook for about 5 minutes or until it turns light brown.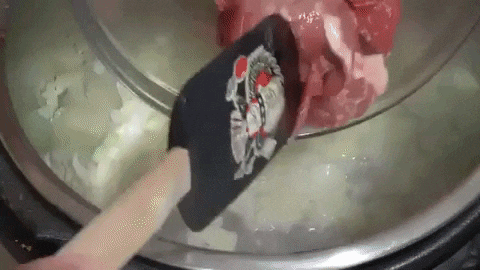 4. And dried bay leaves and crushed pepper then stir.
5. Put in the processed liver spread and stir.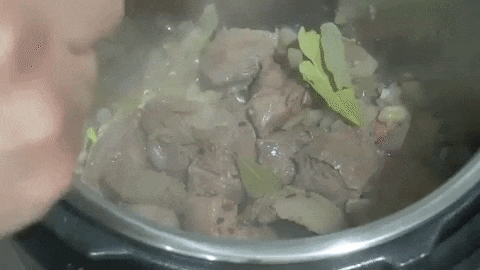 6. Pour in the tomato sauce and beef broth, then stir.
7. Cook for about 1 hour or until the meat becomes tender.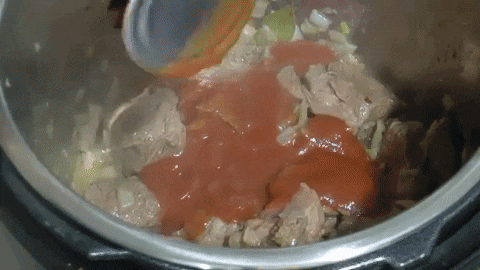 8. Add potatoes and carrots then cook for another 8 to 10 minutes.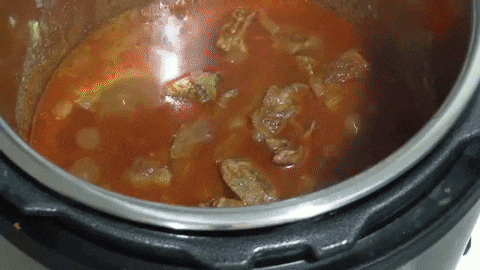 9. Add green olives and bell peppers to the pot. Stir and cook for about 5 minutes.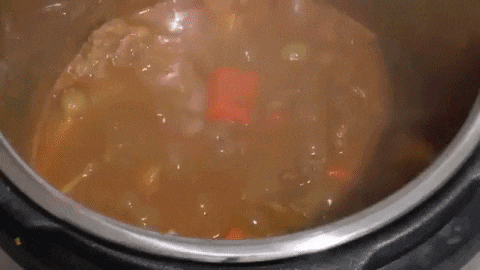 10. Add salt and pepper to taste.
11. Remove from heat and transfer to a serving bowl.
12. Serve while hot.
Caldereta versions
Apart from the commonly used beef recipe, you can prepare this dish with alternative proteins such as goat, chicken, and pork. To make it even tastier, some people incorporate peanut butter, cheese, and coconut milk into the dish. Below is a more detailed explanation of these versions.
Chicken caldereta recipe
This easy caldereta recipe substitutes beef with chicken. When preparing this dish, use the ingredients and process of making beef caldereta. However, make the following alterations:
Use 2 lbs. of chicken.
Pan-fry carrots, potatoes, and chicken separately first and then set aside.
After adding the broth cook the chicken for only 20 minutes.
READ ALSO: Easy siomai recipe you should definitely try (Visuals)
Goat caldereta recipe
Traditionally, this stew was prepared using goat meat. It is commonly served on special occasions such as birthdays and parties. When making this dish, use the beef caldereta recipe with the following modifications:
Use 2 lbs. of goat meat
Marinate goat in vinegar, salt, and ground black pepper mixture for an hour before cooking. You will need 1 cup vinegar, ½ tablespoon minced garlic, and pepper for the marinade.
After adding the broth cook the meat for 1 hour or until it becomes tender.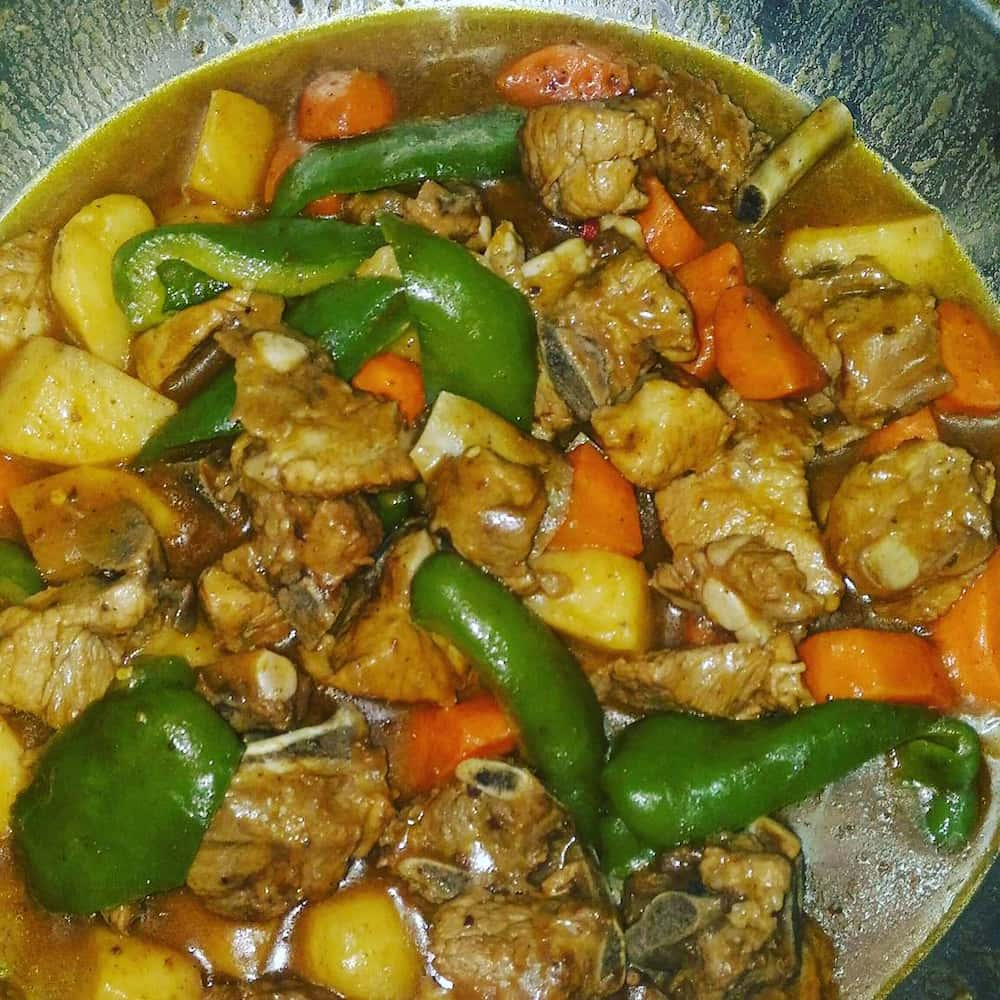 Pork caldereta recipe
When cooking this dish, use the same ingredients and method used to prepare the beef stew. However, make the following alterations:
Replace beef with 2 lbs. of pork.
After adding the broth, cook the pork for 45 to 60 minutes.
Beef caldereta recipe with peanut butter
Some regions in the Philippines make use of peanut butter as an alternative to liver spread. It thickens the sauce and gives it a unique taste.
Caldereta recipe with cheese
Cheese added to any dish makes it more distinctive and tasty. Incorporating it in a simple caldereta recipe produces a creamy and delicious meal. It is mostly used during the Christmas season and has earned the name Christmas caldereta over the years.
Tips on how to cook the stew
You can use a pressure cooker if you want the meat to cook faster.
In case you buy tough meat, consider tenderizing it first or cook in a pressure cooker.
Cook with fresh liver in case liver spread is not available.
You can use canned tomatoes or fresh tomatoes as an alternative to tomato sauce.
Do not overcook the vegetables. Overcooking makes them mushy.
You can add pineapples to the dish - the sweetness of the fruit neutralizes the spiciness of the sauce.
READ ALSO: Fluffy puto recipe: How to cook one? (Visuals)
All meat lovers enjoy a tasty savory plate of their favorite meat. We have, therefore, prepared a stew that is perfect for any occasion. This caldereta recipe will help you cook a delicious meal for your family and friends.
Source: KAMI.com.gh