Easy siomai recipe you should definitely try (Visuals)
Food is part of Filipino culture. They have the best-cooked meals and snacks. Siomai is one of the famous cuisines that has slowly become a favorite of many people. Do you know how to prepare a tasty dish using siomai recipe?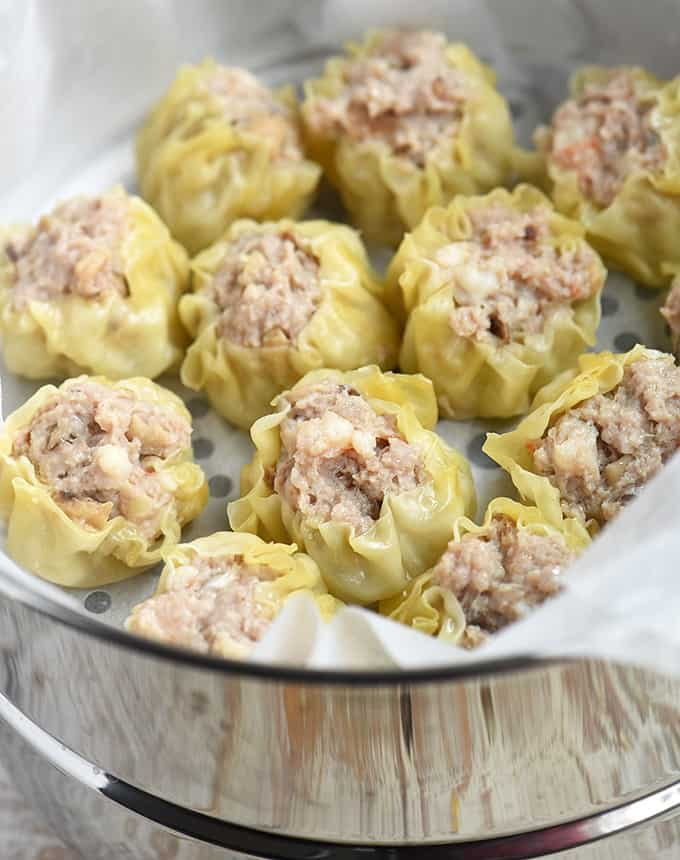 It is a traditional Chinese dumpling that was adopted by Filipinos. You can use this siomai recipe to prepare your breakfast, appetizers or snacks. The dumplings are made from different types of meat and vegetables and served with a dip.
How to make siomai
We have prepared for you a version of Pinoy siomai recipe. It uses pork, a little shrimp along with egg and vegetables. Ingredients are minced then mixed and secured in a wonton wrapper. This pork and shrimp siomai recipe uses steaming as a method of cooking.
Pork siomai recipe
This is a simple siomai recipe to use. It is nutritionally rich providing proteins, fats and about 595 siomai calories. Below is a step by step tutorial on how to make the best dumplings.
Siomai ingredients
2 ½ pounds of ground pork
1 cup shrimp (minced)
2 sachets knorr seasoning (44g each)
1 cup jicama (minced)
1 tablespoon sesame oil
¼ teaspoon ground black pepper
1 cup onion (minced)
1 cup carrots (minced)
1 raw egg
½ cup scallions (minced)
30 pieces wonton wrapper
Water for steaming
READ ALSO: Humba recipe Filipino style: How to cook one? (Visuals)
Procedure
1. Combine ground pork and minced shrimp in a bowl. Mix them slowly.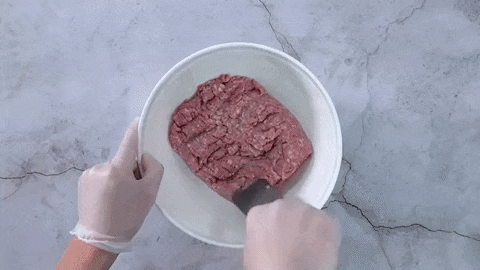 2. Add jicama, onion, carrot, egg, scallion, sesame oil and ground black pepper. Continue to mix until all the ingredients are well blended and smooth.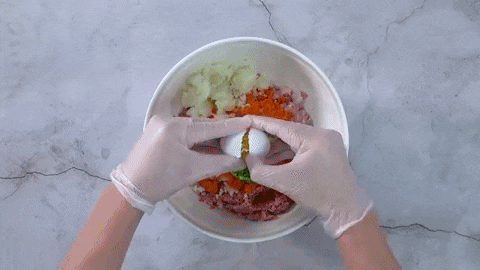 3. Add knorr liquid seasoning and mix well.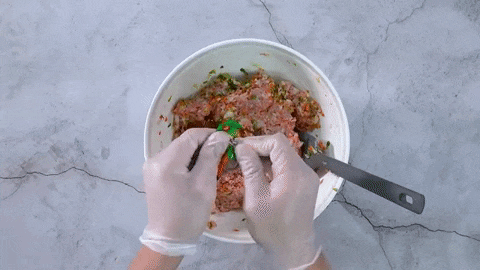 4. Scoop 1 ½ tablespoon of pork mixture and wrap it in a wonton wrapper. To fold the wrapper, gather up its edges and gently pleat it using your thumb and index finger. Repeat until you use up all the mixture.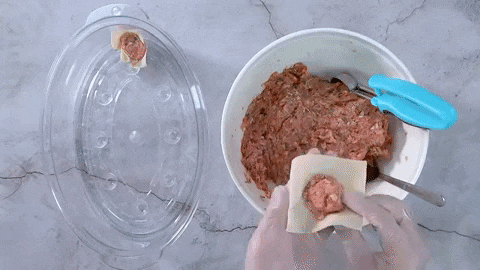 5. Arrange the wrapped mixture in a steamer. Let it steam for 15 to 25 minutes.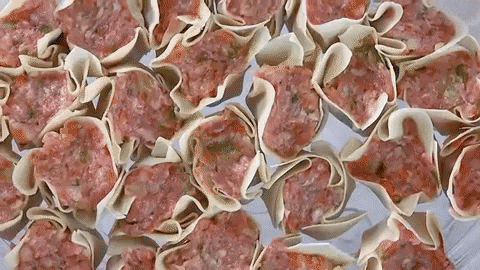 6. Transfer to a serving plate. Serve with a dipping sauce and chilli garlic paste.
Other ways you can cook siomai
Apart from using the easy siomai recipe described above, there are other recipes you can try. They substitute pork with different types of meat such as chicken, fish and beef. You might also find a siomai recipe with flour.
Fish siomai recipe
It is a healthy siomai recipe that gives dumplings a unique and exciting flavor. It substitutes pork and shrimp with fish. To make fish dumplings, follow the above method with the following alterations:
Substitute pork with de-boned tilapia.
Use nori or molo wrappers instead of wonton wrappers.
Let the dumplings steam for 10 to 15 minutes.
READ ALSO: Creamy sopas recipe: visualised guide
Vegetable siomai recipe
This special siomai recipe makes use of grated mushrooms and additional ingredients. However, you can use any vegetable of choice to make it more diverse and unique.
Ingredients
1 ½ cup turnips (grated)
½ cup chayote (grated)
½ cup carrots (grated)
¼ cup Button mushroom (minced)
1 cup squash (grated)
¼ cup mulunggay leaves (minced)
1 egg
1 cup breadcrumbs
2 packs wrapper.
Procedure
Follow the technique used to make pork siomai to mix and wrap ingredients.
Steam for 20 to 30 minutes then serve.
Beef siomai recipe
You can change up a classic dumpling by filling it with beef instead of pork. To make this dish, follow the pork recipe above but substitute pork with 2 pounds of ground beef. Follow the preparation method as it is to make the best dumplings.
Chicken siomai recipe
This is the best siomai recipe. It makes use of ground chicken, and you can serve it with ponzu or toyomansi. For the preparation of this dish, follow the pork recipe above. However, you will need to substitute ground pork with ground 2 pounds of ground chicken.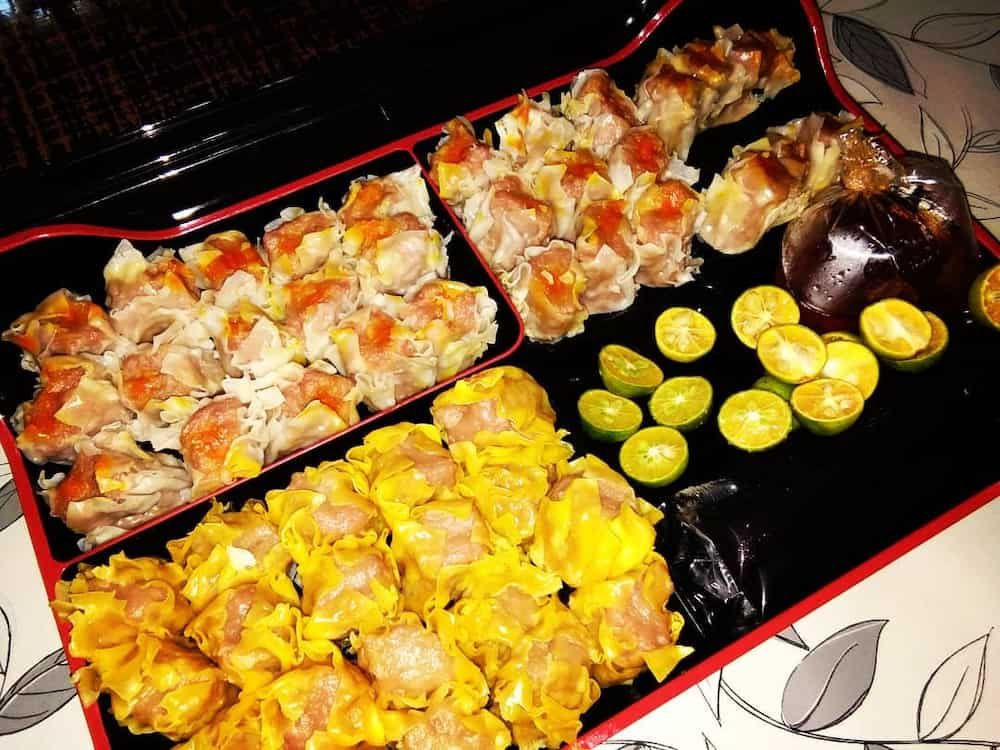 How to make a dipping sauce
You can prepare a sauce while your food is steaming. In a mixing bowl, pour a quarter cup of freshly squeezed calamansi juice. Mix in a quarter cup of soy sauce, 2 tablespoons of garlic and 2 pieces or chopped red chilies.
Allow the mixture to settle for about 10 minutes before transferring to a sauce dish. Your sauce is ready to use after this.
How to reheat your meal
You can reheat you food in the following ways:
Place dumplings in a shallow plate covered with a damp paper towel. Microwave at medium power for 30 to 245 seconds.
Arrange dumplings in a single layer on a steamer basket. Cover with the lid and cook for about 2 to 3 minutes.
Place dumplings in a single layer in a skillet. Add 3 tablespoons of water and cover with a lid. Steam for about 2 to 3 minutes.
READ ALSO: Crispy sisig recipe: how to cook one? (Visuals)
Tips on how to prepare the dish
Dumplings are best served with a dipping sauce. Prepare one made of calamansi and soy sauce.
Don't beat your egg; just mix it into the other ingredients.
Buy round wrappers instead of square-shaped ones. They wrap around meat better.
You can incorporate bread crumbs into the mixture. They serve as binders and make it firmer.
If you are using a metal steamer, lightly grease the steamer basket with cooking spray. It prevents dumplings from sticking to the surface.
For best results, use fresh meat for cooking.
Now you have the best siomai recipe. You can complement your dish by serving it with soy sauce and calamansi dip.
Source: KAMI.com.gh