How to make ice candy: simple step-by-step recipes
Ice candy is a perfect sweet treat for a hot summer afternoon. It is never a let down when it comes to refreshing and cooling off from the scorching rays of the sun. What is more, it comes in numerous flavors that you would be spoiled for choice. If you know how to make ice candy, then you are aware that you can use a variety of fruits and flavors to vary the tastes.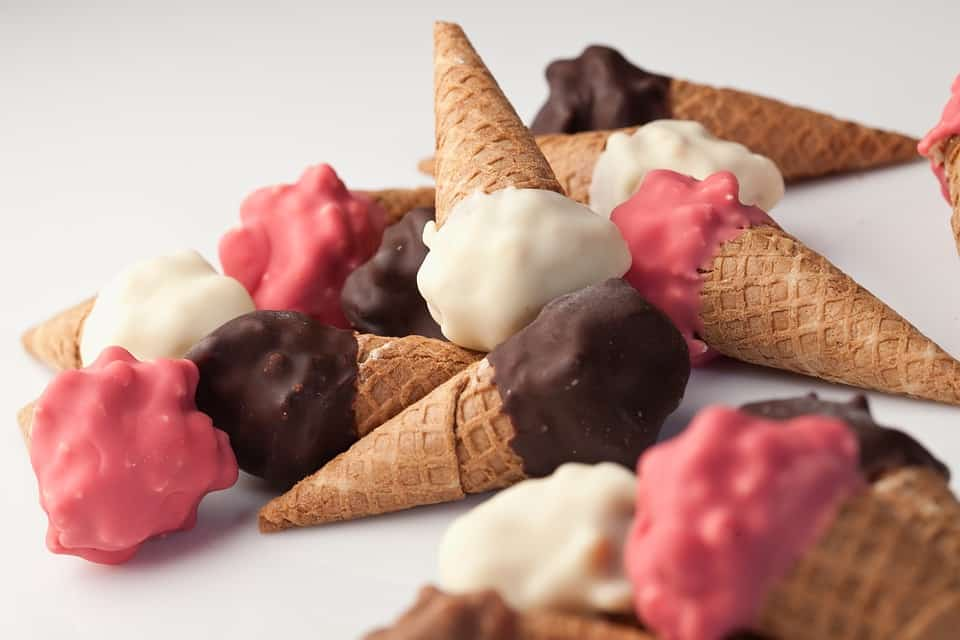 Ice candy is one of the perfect snacks you cannot afford to miss. In your desirable flavor, it is one kind of delicacy you would enjoy over and over again. All you have to do is identify you right flavor and prepare it using the simple steps below. With the right ice candy recipe, making it is quick and fun.
How to make ice candy
When preparing it, you can try with different flavors and fruits to achieve specific tastes. You could use chocolate, mangoes, berry, avocados, name them. The list is endless.
A majority of the world's population are becoming health conscious, and no one wants to prepare something too dumb and unhealthy. It, therefore, calls for great attention and patience. The steps may be a bit involving, but the outcome guarantees a quality delicacy.
How to make ice candy at home
If you are the type of person who has been eating candy only in restaurants, how about you learned a few tricks and prepared it on your own? Preparing a delicacy of this type can be straightforward if you take time to learn the recipe on how to flavor it up. Discover how to make ice candy like ice cream using a variety of flavors.
How to make ice candy Filipino style
Filipino dishes are among the most delicious foods around the world. The Filipino styles of making kind of snack are no exception. You can make ice candy avocado the Filipino style as elaborated below.
READ ALSO: How to make Maja Blanca?
How to make ice candy avocado
Avocado is one of the most nutritious fruits you will ever come across. It is, therefore, no surprise that it makes its way to the list of ingredients when preparing ice candy. Find out how to make ice candy with smooth texture using the recipe below.
Ingredients
The following ingredients are required.
Four large ripe and frozen avocados
A half a cup (100 grams) sugar
Four cups ( about 950 ml) of milk
Fourteen ounces (400 grams) of sweetened condensed milk
Preparation procedure
The following steps are involved.
Cut open and scoop the flesh out of four avocados
Place the remaining ingredients in a blender or a food processor
Blend the ingredients until they are smooth. It will take 30-60 seconds. In case the mixture lumps blending, blend it further for about 30 seconds for the remove the lump
Empty the mixture into the ice candy bags with the help of a funnel. Alternatively, you could use popsicle moulds
Tie a knot at the end of each bag
Place them in a freezer in one layer for about three hours
How to make ice candy with cornstarch
Cornstarch is yet another common ingredient used when preparing this snack. Find out below how you can make ice candy with cornstarch.
Ingredients
Seven litres of boiling water
One cup (240 ml) of milk or condensed milk
One and a half cups (350 ml) of desired flavor (orange, mango, buko, grapes, and avocado, etc.)
Two cups (250 grams) of cornstarch
One and a half litres of water (used for dissolving the cornstarch)
One and a half kilos of sugar
Half teaspoon (2.5 grams) of salt
Preparation procedure
Prepare it using the following steps.
Dissolve two cups (250 grams) of cornstarch in a bowl of milk and cold water. You could use condensed milk if you want a richer flavor.
Mix the sugar and salt into separate boiling water until they dissolve
Add the mixture of cornstarch into the boiling water and then stir for about eight minutes
Allow the above mixture to cool for two hours
Add one and half cups (350 ml) of your favorite flavor into the above mixture
Mix the ingredients until they are appropriately combined.
Empty the mixture into popsicle moulds with the help of a funnel
Place the popsicle moulds inside a freezer for three hours
READ ALSO: How to make dried mango at home
How to make ice candy mango
Mango is one refreshing flavor you should try when making icy candy. You can treat yourself to a mouth-watering snack using the steps below.
Ingredients
Ensure that you have these ingredients ready.
6 or 7 pieces of ripe mangoes
One (300 ml) can of condensed milk
One can of nestle
Two cups of fresh milk
1/3 cup sugar
3/4 cup cornstarch
6 cups water
Preparation procedure
If you are wondering how to make ice candy like ice cream texture, apply the steps below. The outcome will be a candy that is as smooth as ice cream without any hard crystal when you bite.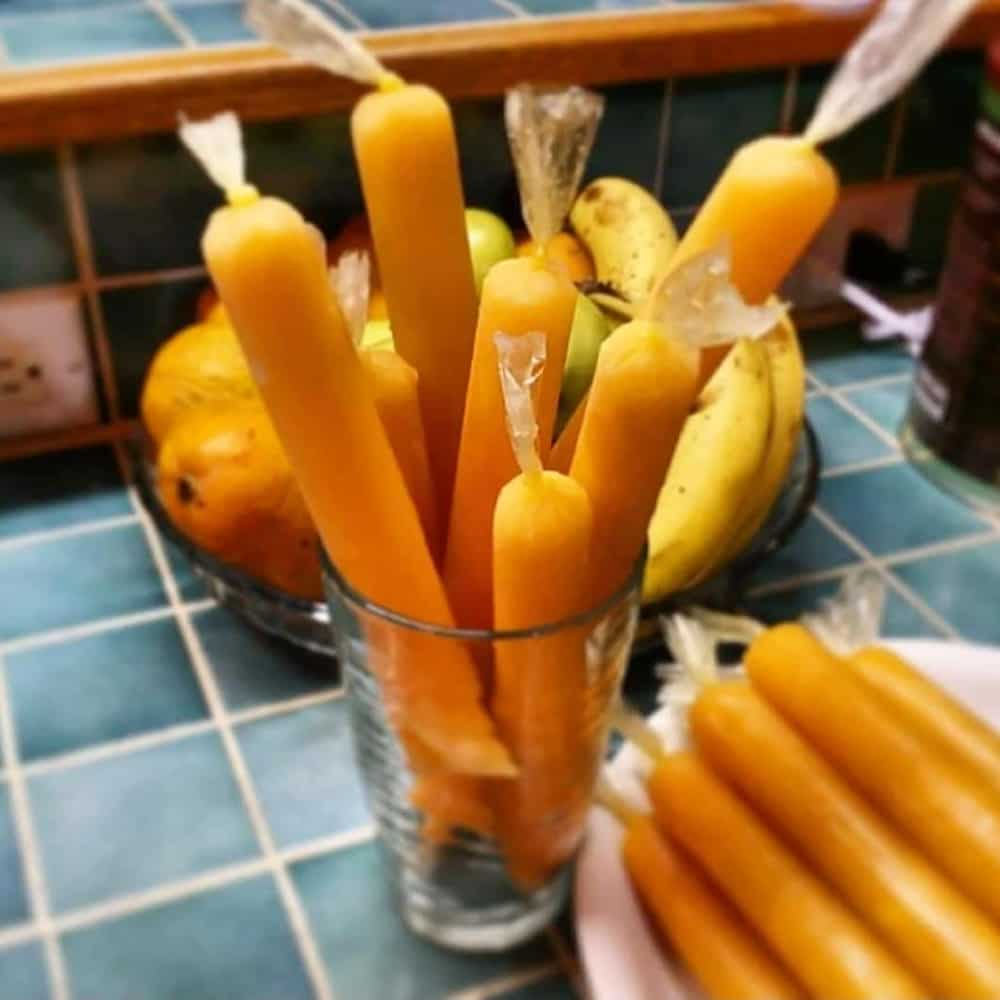 Mash the mangoes and set them aside
In a pan or pot, add water and sugar and then stir to dissolve sugar.
Add cornstarch and stir to dissolve.
Stir over medium heat until thick and free of lumps.
Put the above mixture, fresh milk, condensed milk and nestle cream in the blender and mix (nestle makes the candy creamier)
Add the mashed mango to the mixture and mix thoroughly
Use a funnel to transfer the mango mixture into the wrappers
Then place them in a freezer overnight
How to make ice candy salad
Remember that the ingredients you add to any given delicacy determine its overall taste. Therefore you can improve the taste by combining several flavors. Take, for example, the preparation of Fiesta Ice Candy below.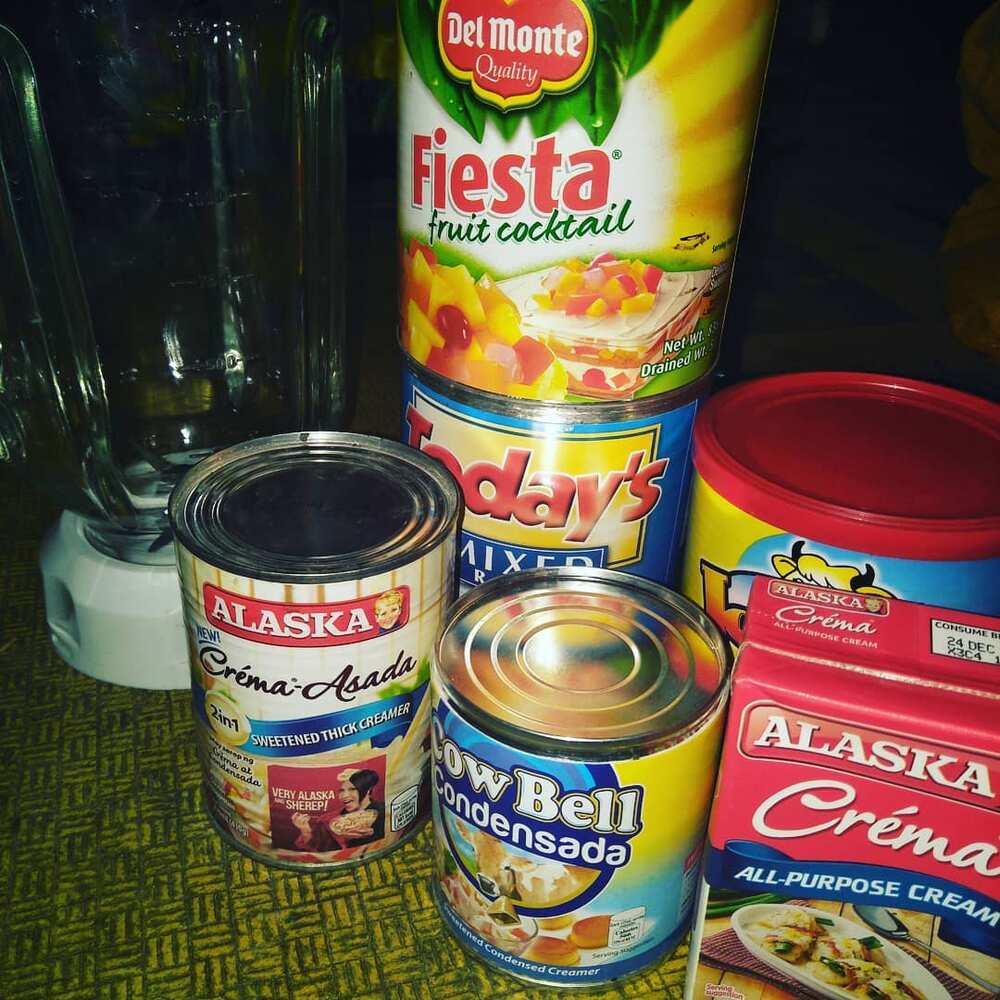 Ingredient
The ingredients below are required.
One piece of buko (meat shredded)
A half (sweetened) cup of condensed milk
One cup of fresh milk or evaporated milk
One teaspoon of vanilla extract
One can (432 grams) of Del Monte fiesta fruit cocktail
Preparation procedure
For this kind of ice candy recipe, follow the steps below.
Combine milk, vanilla, buko, condensed milk and fruit cocktail syrup.
Fill each ice candy bag with Del Monte Fiesta fruit cocktail, then fill it with milk mixture.
Seal the bags and freeze overnight
With ice candy becoming a typical snack with each dawning day, learning how to make it in a variety of flavors would hold you in good shape when preparing them for your kids or even for sale. However, if you do not know how to make, then worry no more. The procedures in this article would be helpful.
READ ALSO: How to cook lechon paksiw
Source: KAMI.com.gh