Marjorie Barretto is just one of the three infamous Barretto sisters alongside Gretchen and Claudine. She has been periodically acting since the '90s and has even gained political experience from being a second district representative of Caloocan city. Although not actively pursuing acting anymore, there are many reasons that keep the star currently in the spotlight.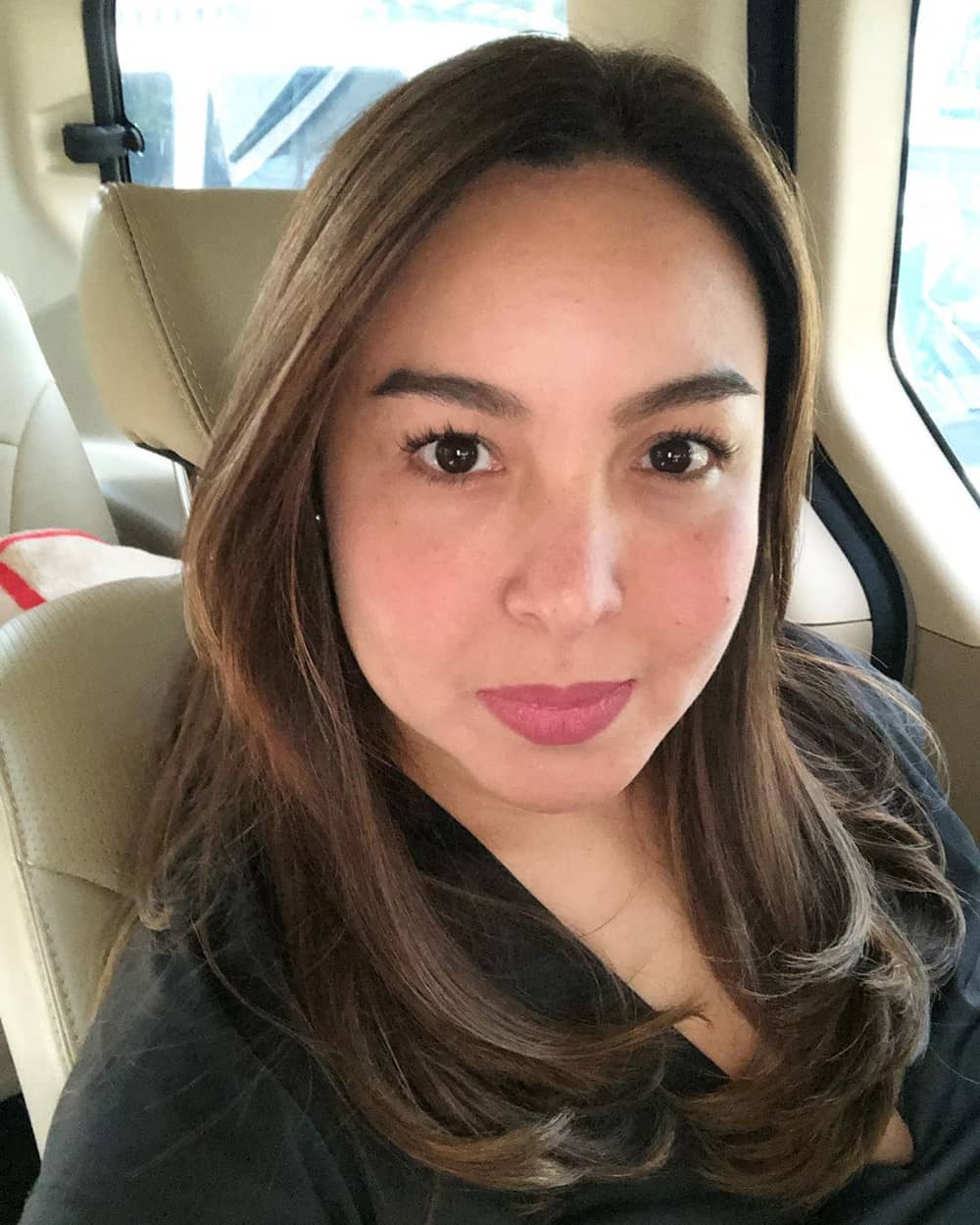 One reason is none other than her decade-long feud with her sisters and even family. What started in 2004 is still leaving the trio in bad terms even in 2019. However, there is a lot more to know about this lady especially when it comes to her family. Get to know Marjorie not only as a TV personality but also as a daughter and mother of five.
Marjorie Barretto profile summary
Full Name: Marjorie Bernandine Barretto
Nickname: Marj
Birthday: May 19, 1974
Age: 45 years old
Birthplace: Philippines
Zodiac sign: Taurus
Nationality: Filipino
Profession: actress, TV personality
Children: Julia, Dani, Claudia, Leon Marcus, Erich
Siblings: Miguel Antonion, Michelle Antoinette, Joaquin, Gia, Gretchen, Claudine
Ex-spouse: Dennis Padilla
Ex-boyfriend: Kier Legaspi
Biography
What is Marjorie Barretto age? May 19, 1974, is the known Marjorie Barretto birthday which makes her 45 years old this 2019. At this age, she has already accomplished many things not only in her career but also as a mother. When it comes to the Marjorie Barretto education, her choice of school was De La Salle University, Manila.
READ ALSO: Jolina Magdangal: Mother marble's inspiring journey to stardom
There is not much information known to the public when it comes to where she studied in grade school and high school. In 2017, the actress shared her grade school picture on her Instagram. Netizens were thrilled to see a strong resemblance between the star and her two daughters, Julia and Claudia.
Career and time in the spotlight
In 1994, she starred as Margie in the comedy Megamol. In the following year, she played the role of Cherry Acosta in the crime-thriller Silakbol. As the year 2001 arrives, she was in GMA's Ikaw Lang Ang Mamahalin, which stars Kapuso celebrity Angelika Dela Cruz.
More of her roles include the character Marita in the ABS-CBN supernatural TV series Spirit in 2004 and in 2006 she was cast as Aleli in the Piolo Pascual-Judy Ann Santos rom-com Don't Give Up on Us.
However, her most recent acting job was way back in 2015 where she acted in the TV 5 adaptation of the popular Koreanovela My Fair Lady. This was the star's project and TV comeback after an 11-year hiatus in acting.
READ ALSO: Julia Barretto bio: age, height, siblings, what is happening in her love life?
Marjorie Barretto kids, family, and relationships
As netizens ask about the status of the Marjorie Barretto family, the star is currently a single mother providing for her five children. She is separated from her ex-husband, celebrity Dennis Padilla, but has three kids with the Filipino comedian. They are 22-year-old Julia Barretto (actress), 20-year-old Claudia Barretto (music artist and social media star), and 14-year-old Leon Marcus Barretto.
However, Julia is actually not the eldest child of Marjorie. During the celebrity's relationship with ex-partner actor Kier Legaspi, the actress gave birth to her first daughter, Dani Barretto, who is now currently 26 years old. Dani lives with Marjorie and her half-siblings as she and her birth father have an estranged relationship.
In February 2018, the actress introduces to the public her youngest child, Erich, who had since been absent from any Barretto clan photos. Contrary to her oldest, Erich is only seven years old.
In recent events, she comes clean with the identity of her youngest daughter's real father in October 2019. The shock came over the people as she reveals it to be former Caloocan Mayor Recom Echiverri. The two most likely crossed paths because of the Marjorie Barretto counselor position which was in Caloocan. Naturally, this quickly drew public criticism as the said father is already a married man.
Marjorie Barretto dad, mom, and siblings
Marjorie is the second to the youngest child of Miguel Alvir Barretto and Estrella 'Inday' Castelo Barretto. Her father, Miguel, unfortunately, passed away on October 15, 2019. As for her siblings, The TV star has two older brothers, Miguel Antonio and Joaquin, and four sisters in total: Michelle Antoinette, Gia, Gretchen, and Claudine.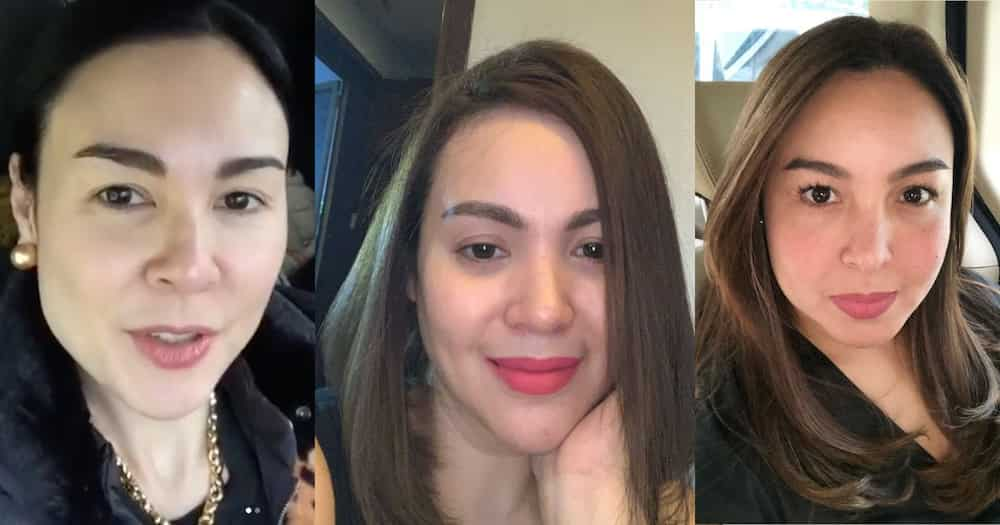 Most of the online Marjorie Barretto business revolves around her immediate family members, particularly her sisters Gretchen and Claudine.
Marjorie Barretto vs Gretchen Barretto
Their recent controversial issue revolves around the death of their father. First, the beef among the sisters took an unfair two-against-one turn as Claudine takes Gretchen's side while Marjorie is left to fend off both of their quips at her.
As Gretchen is the estranged sister in the family, Marjorie was deeply affected when she saw her attending their father's funeral. Because of the unexpected situation, a fight broke out between the two and even in front of the Philippine President, Rodrigo Duterte as he tried to mediate the bad blood between the two sisters.
Instead of good intentions and reconciliation during their father's wake, things quickly turned into a catfight as Marjorie refused to shake hands with her sister and a certain niece allegedly attacked Gretchen to defend her other aunt.
READ ALSO: Interesting facts about Rodrigo Duterte: His career, net worth, family and achievements
This is where the whole Gretchen versus Marjorie fiasco blew out of proportion. They both aired very different sides of the same incident and it is day after day of another issue among the sisters. Whether it is one family member getting injured because of the ongoing feud or perhaps opening up past wounds (Marjorie's leaked private photos, for example), it is never a quiet day in the life of the Barrettos.
Now, their mother Inday is also against Marjorie as Claudine shows her a video of the actress allegedly saying she is tired of Inday's drama and even threatening to hurt her.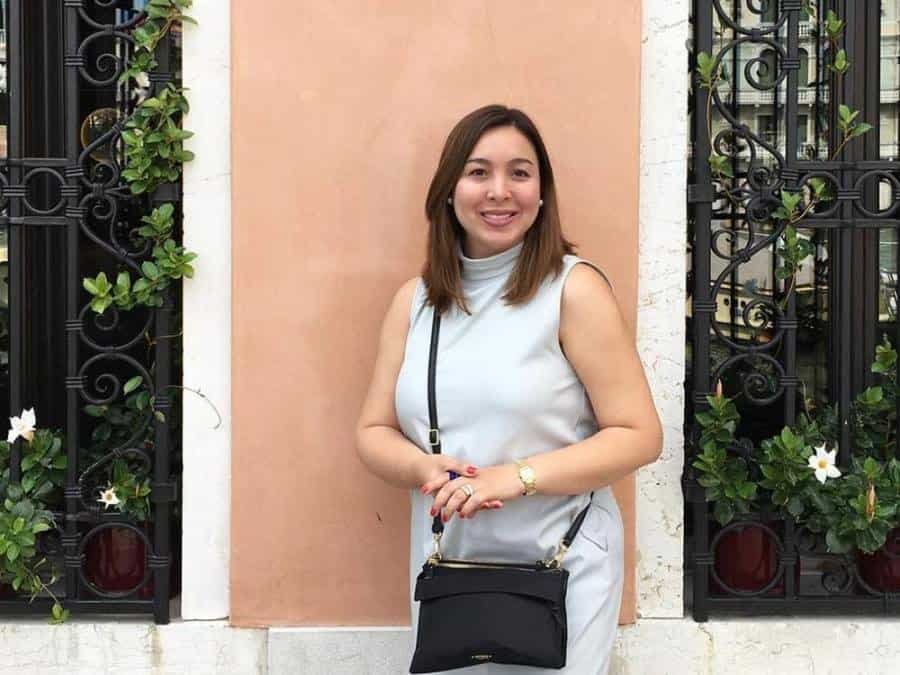 In spite of all this, Marjorie finds strength in her children, especially her daughter Julia, who expressed her support for her mother in a loving Instagram post. Additionally, she remains strong-willed against all the negativity and strives to reveal the 'truth' that she knows and believes in.
Although it may not be for her acting, Marjorie Barretto is still a name that is almost never out of the spotlight. She may not have the best relationship with her family and sisters, the personality still does her best to support her children in every way she can. As it looks like Marjorie is not backing down any time soon, there is so much more to look forward to this fiery personality.
READ ALSO: Gretchen Barretto bio: Unravel details and fun facts about La Greta