Driver ng SUV na nambundol ng sekyu sa Mandaluyong, no-show sa LTO hearing
- The driver of the RAV-4 who ran over a security guard in Mandaluyong did not appear at the LTO hearing
- LTO issued a show-cause order against the driver, which required him to appear at the office
- The order asked the driver to explain why an administrative case for reckless driving must not be filed against him and why his license must not be revoked or suspended
- Earlier, Sen. JV Ejercito, already stated that the father of the driver of the SUV has reached out to him and has signified that they will handle all hospital expenses of the security guard
The driver of the SUV who ran over a security guard in Mandaluyong did not show up at the Land Transportation Office hearing, a PTV4 report stated.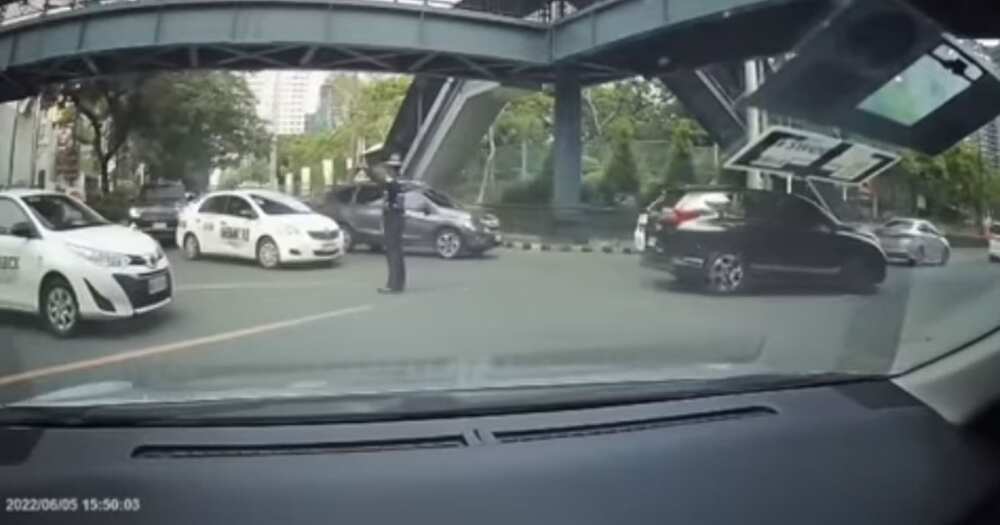 He was required to appear at around 1 p.m. at the office to explain why administrative case for reckless driving must not be filed against him and why his license must not be suspended or revoked.
JV Ejercito took to Facebook yesterday and announced that he is putting up a reward amounting to P50,000 for any information regarding the driver of the RAV-4 who ran over a traffic enforcer in Mandaluyong.
Thereafter, through a tweet, he announced that the father of the controversial driver of the RAV-4 has reached out to him.
The senator also said that the father sent a message to thim through an emissary.
According to the senator, the family of the driver will be shouldering all the medical expenses of the guard.
Joseph Victor Gomez Ejercito, more popularly known as JV Ejercito, is a Filipino politician. He is the son of former president Erap Estrada. He also served as a senator of the Philippines from 2013 to 2019.
In 2021, JV Ejercito took to Twitter and expressed his disbelief over those who were wishing his father, Erap Estrada, bad things. He aired his sentiments against those haters who would simply put forward hate comments. He said they were closely monitoring the condition of Erap who was fighting for his life. At the end of his tweet, the former President's son asked if people can be a Christian in sensitive times.
At that time, Sen. JV Ejercito revealed that Pres. Rodrigo Duterte has called and asked about his father, former Pres. Erap Estrada. The senator, through a Facebook post said that the call that the President made to them means so much. He also expressed surprise that the President called him up. He also said that the call further strengthens them in the midst of what their father is going through.
Source: KAMI.com.gh