Sekyu na binundol ng SUV sa Mandaluyong, may inang maysakit na pinapagamot
- The security guard who was ran over by an SUV in Mandaluyong has a sick mother whom he is still looking after
- This was revealed by one of his co-workers, Chris Soriano, and who also said that he is also the "padre de pamilya"
- According to Soriano, the mother of the security guard has not yet been informed about the condition of his son, for fears that she might not be able to bear it
- The agency of the guard has also signified that they will help in the expenses of the elderly mother while her son is still in the hospital
The security guard who was hit-and-run by an SUV in Mandaluyong has a sick mother whom he is supporting.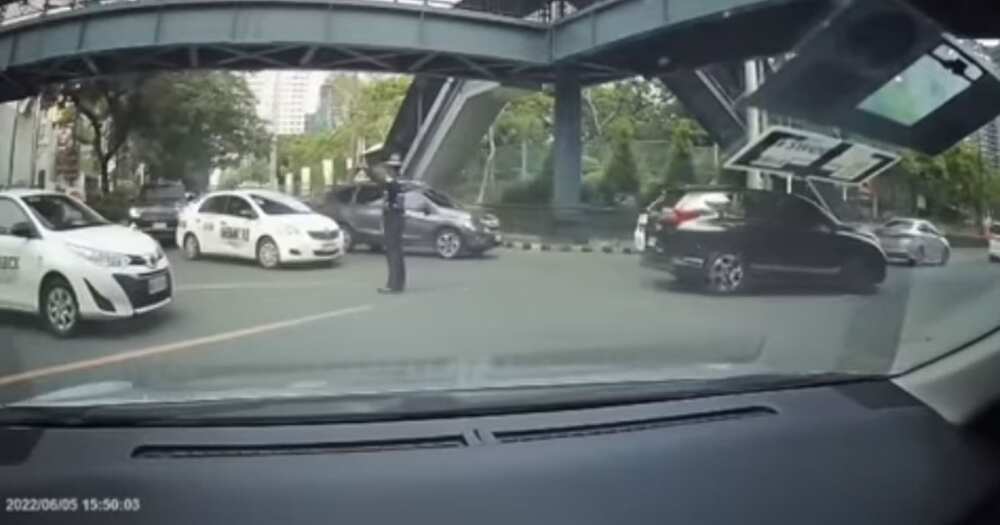 According to ABS-CBN's report, the co-worker of the security guard, Chris Soriano, revealed that the mother does not yet know about what happened to her son.
He said that they fear that if she would know about her son's condition she might not be able to bear it, using "magwala" to describe what they think as the possible reaction of the injured security guard's mother.
The agency also signified that they would help pay for the treatment of the guard's mother while he is still in the hospital.
"Yung support ng agency ay hindi lang sa immediate family. Kasi po ano yan yung guard na po na yan may challenges when it comes to his family like yung mother niya sinusuportahan din namin sa part na yun na yung pagpapagamot sa mother niya. Unfotunately nadamay lang siya ngayon kasi siya naman ang ginagamot," said Soriano.
A report by GMA News indicated that the driver of the SUV will be facing frustrated murder charges.
Earlier in the day, News5 reported that he did not show up for the show cause order hearing set by the Land Transportation Office.
The viral incident, where a security guard who was directing traffic was ran over by a RAV-4, happened in Mandaluyong. A video captured the whole incident and it has gone viral on social media.
JV Ejercito took to Facebook and expressed his anger over the RAV-4 driver who ran over a security guard in Mandaluyong. The senator said that he will give a reward of P50,000 for those who could give info on the said driver. He called the driver as evil and an idiot, describing the act as "purposely ran over a traffic enforcer." JV also gave the details of the car, along with the plate number.
The driver of the RAV-4 who ran over a security guard in Mandaluyong did not appear at the LTO hearing. LTO issued a show-cause order against the driver, which required him to appear at the office. The order asked the driver to explain why an administrative case for reckless driving must not be filed against him and why his license must not be revoked or suspended.
Source: KAMI.com.gh