Alyssa Valdez Twitter, Instagram, height, biography, and Kiefer Ravena
The Filipino star Alyssa Valdez, is without a doubt, one of the most celebrated volleyball players in the Philippines at the moment. She became known to the public as one of the top collegiate players in the world, winning competitive titles such as Female Athlete of the Year and Miss Volleyball in 2014. At only 26 years, Alyssa is a well-established and renowned volleyball player in the world.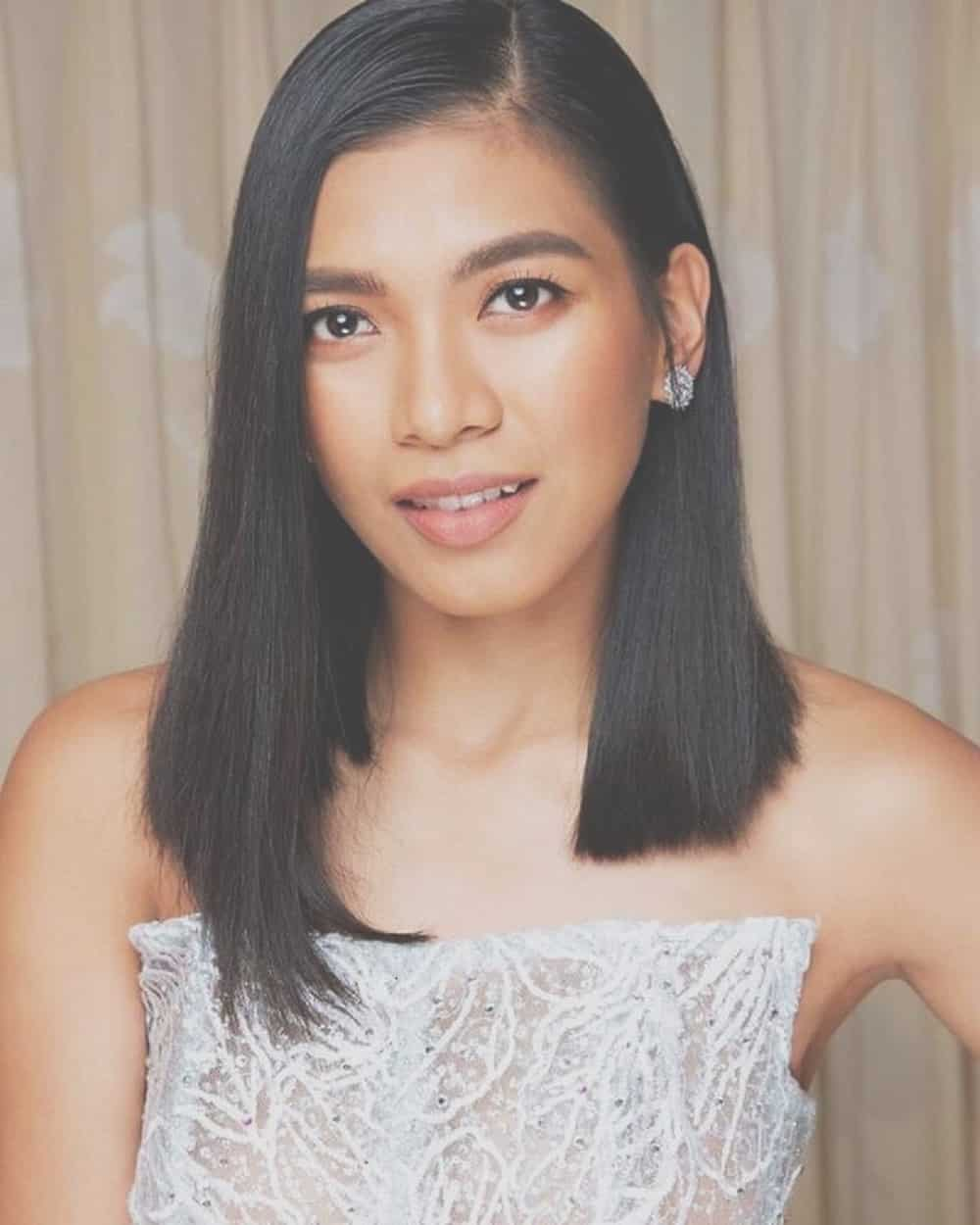 Miss Valdez's journey to fame began as a player at Ateneo Lady Eagles. She is currently one of the most influential players and boasts of an incredible following on various social media platforms. As a result, she turns out as one of the most sought after promoter of sports gears, drinks, and other related products. The sports queen has so far achieved a lot as a volleyball player both at a personal and team level.
Alyssa Valdez profile summary
Birth name: Alyssa Caymo Valdez
Date of birth: June 29th, 1993
Birthday: June 29th
Alyssa Valdez age: 26 year
Zodiac sign: Cancer
Place of birth: San Juan, Philippines
Nationality: Philippines
Ethnicity: Filipino
Gender: Female
Occupation: Volleyball player
S*xual orientation: Straight
Parents: Ruel and Pablita
Siblings: Kim Paulo, Kian Bernan, and Nicko Lorenzo Valdez
Marital status: Unmarried
Boyfriend: Kiefer Ravena
Alyssa Valdez biography
The Filipino volleyball star was born on June 29th, 1993 in San Juan, Philippines. She is the only daughter in the family of Ruel and Pablita which has a total of four children. Her siblings are Kim Paulo, Kian Bernan and Nicko Lorenzo. The family has had a major impact on her volleyball career as she was introduced to the game by her brothers when she was only 12 years, and at elementary school.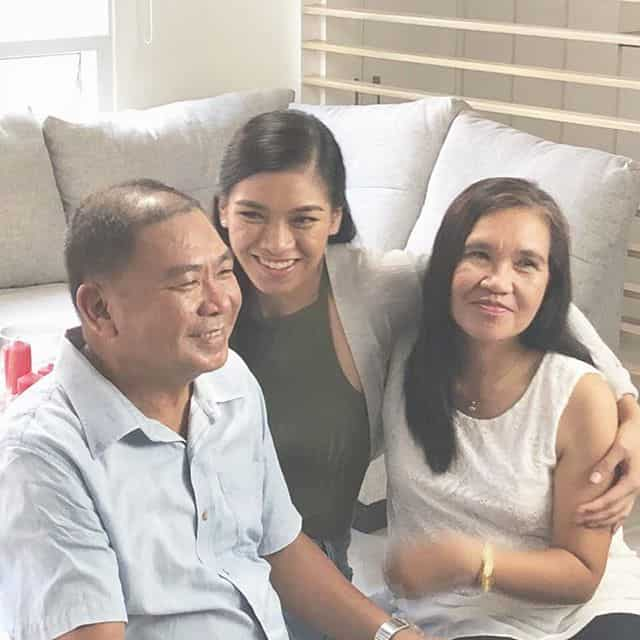 Career
Alyssa Valdez volleyball passion was clear at a tender age of 12 years. She was introduced to the game by her two brothers. After developing the skills, she got an opportunity to play at a regional sports event for both elementary and high school learners dubbed STACAA the acronym for Southern Tagalog Athletic Association. The sports activities took place in the region of Calabarzon. As she played, she was scouted and recruited by the University of Santo Tomas (UST).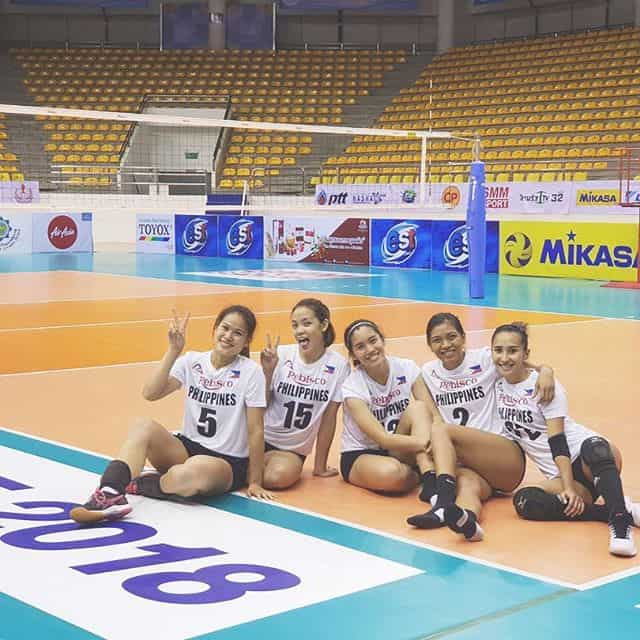 At the university, she played for the UST Tigress Cubs, the university's high school team of volleyball. Her stint with the team proved successful as she was selected to take part in the Palarong Pambansa as a member of the team which represented the National Capital Region. Palarong Pambansa is a national sports event for elementary and secondary learners. Her career reached a peak during her time in college.
READ ALSO: Kang Daniel bio: real name, birthday, net worth, dating history
The volleyball star joined Ateneo de Manila University as a student. After serving a one-year residency imposed by the University Athletic Association of the Philippines she went ahead represent Ateneo Lady Eagles in major tournaments.
She has played for the following clubs.
Smart-Maynilad Net Spikers in 2013
PLDT Home Ultera Ultra Fast Hitters from 2014 to 2015
BaliPure Purest Water Defenders in 2016
Bureau of Customs Transformers in 2016
3BB Nakornnont from 2016 to 2017
Taipei Attack Line to 2017
Creamline Cool Smashers from 2017 to present
She has earned numerous awards both as an individual and as a team. Below are some of the awards she has scoped.
1st Best Outside Hitter Conference Most Valuable Player-2015
Best Scorer 2014 and 2015
Season's Most Valuable Player-2015
Season's Most Valuable Player in 2008, 2009, 2010 and 2014
Finals Most Valuable Player in 2012 and 2014
Two Best Server in 2013
Best Attacker in 2008 and 2010
READ ALSO: Rhian Ramos bio: age, movies, birthday, awards, siblings
Alyssa Valdez net worth
At 26 years, her net worth is astoundingly high. Even though the value from various online sources varies, she is well placed between $100,000 to 1 million. She has made her wealth as a volleyball player and through endorsement deals.
Alyssa Valdez scandal and relationships
In 2017, the volleyball player was dragged into a s*xual scandal involving her boyfriend Kiefer Ravena. The controversies began when leaked photos that allegedly belonged to her boyfriend surfaced on social media. He later apologized to his family fans and Alyssa Valdez, his girlfriend.
Alyssa Valdez and Kiefer Ravena
Kiefer Ravena and Alyssa Valdez have been dating for a while now. However, if you are waiting for the wedding bells, then you will have to wait longer as the pair are still focused on their careers. Nonetheless, their love seems strong as the two have shown support to one another during difficult times. For instance, when the basketball player was banned in 2018 for testing positive for a prohibited substance, his girlfriend showed support and stood by him.
She took to her Instagram page to write a short message to him. In her message, she wrote,
Stars can't shine without darkness. You waited long enough. Time to shine, babe
The message served to encourage the boyfriend that after darkness, comes light and that no circumstance is permanent.
Alyssa Valdez height and other measurements
As a young and gorgeous celebrity, most of her fans are bound to be interested in her body measurements. Common areas of interest involve measurements such as Alyssa Valdez shoes sizes, weight, and height. Below are some of them.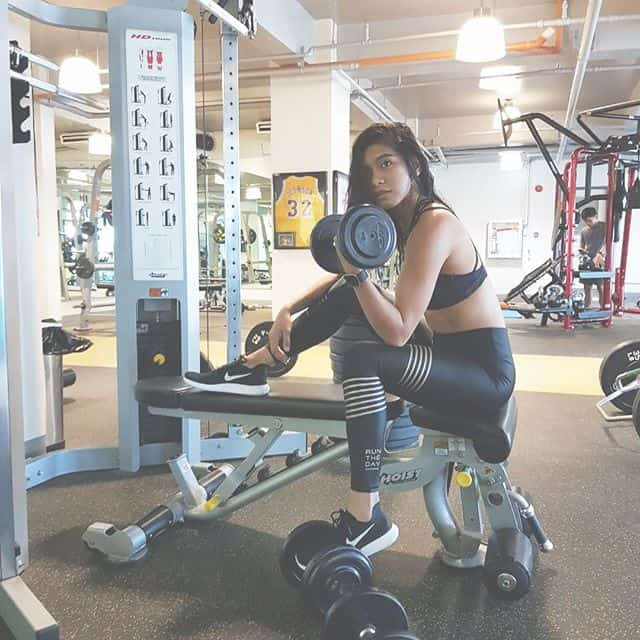 Alyssa Valdez height in feet: 5 feet 9 inches (1.75 m)
Weight: 60 kg or 132 pounds
Shoe size: 10 (But uses 9.5 for her game shoes)
Social media platforms
The athlete is a very active member of the social media fraternity. She enjoys an incredible following on Instagram and other social media accounts. You can follow her on various platforms using the following links to keep yourself updated about the latest news on Alyssa Valdez.
Alyssa Valdez Instagram: @alyssa_valdez2
Alyssa Valdez Twitter: @alyssaValdez2
Facebook page: TeamAlyssaV
Alyssa Valdez latest news
Following the gut-wrenching loss of the Philippines volleyball team to Indonesia, the star was reduced to tears after the five-set heartbreak. On Monday 9th, 2019, the Philippine national volleyball team almost completed a shocking comeback to win their first Southeast Asian Games gold medal in fourteen years.
Unfortunately, the Indonesian team did the unimaginable and stole the victory from the hosts. During the magical rally, one of the Filipino star, Alyssa Valdez was missing in the game. Despite having fourteen points, she never left the bench since the third frame.
After the game, the star expressed delight to her teammates' display despite being benched as her substitute almost got the game done. She, however, expressed regret because while on the bench, she could not contribute anything to the team other than prayers.
She finished her remarks with the following sentiments,
Like what was said earlier, if it's not for us, if it's not our time, it's not our time
The Filipino celebrity Alyssa Valdez is one of the most famous volleyball players in the country. Her career has not only earned her an astounding amount of popularity but also an incredibly huge income. The career story is admirable and a source of inspiration to many people around the world. She is indeed a role model for many at the moment.
READ ALSO: Mika Reyes Instagram, height, Twitter, boyfriend, and age
Source: KAMI.com.gh