Iza Calzado bio: husband, age, height, son, movies
Iza Calzado is a Filipino actress, producer, model, and television host. She is popularly known for films such as The Echo (2008), Ang Panday 2 (2011), and Bliss (2017), among many others. Over the years, she has proven to be a dominant force in the entertainment scene.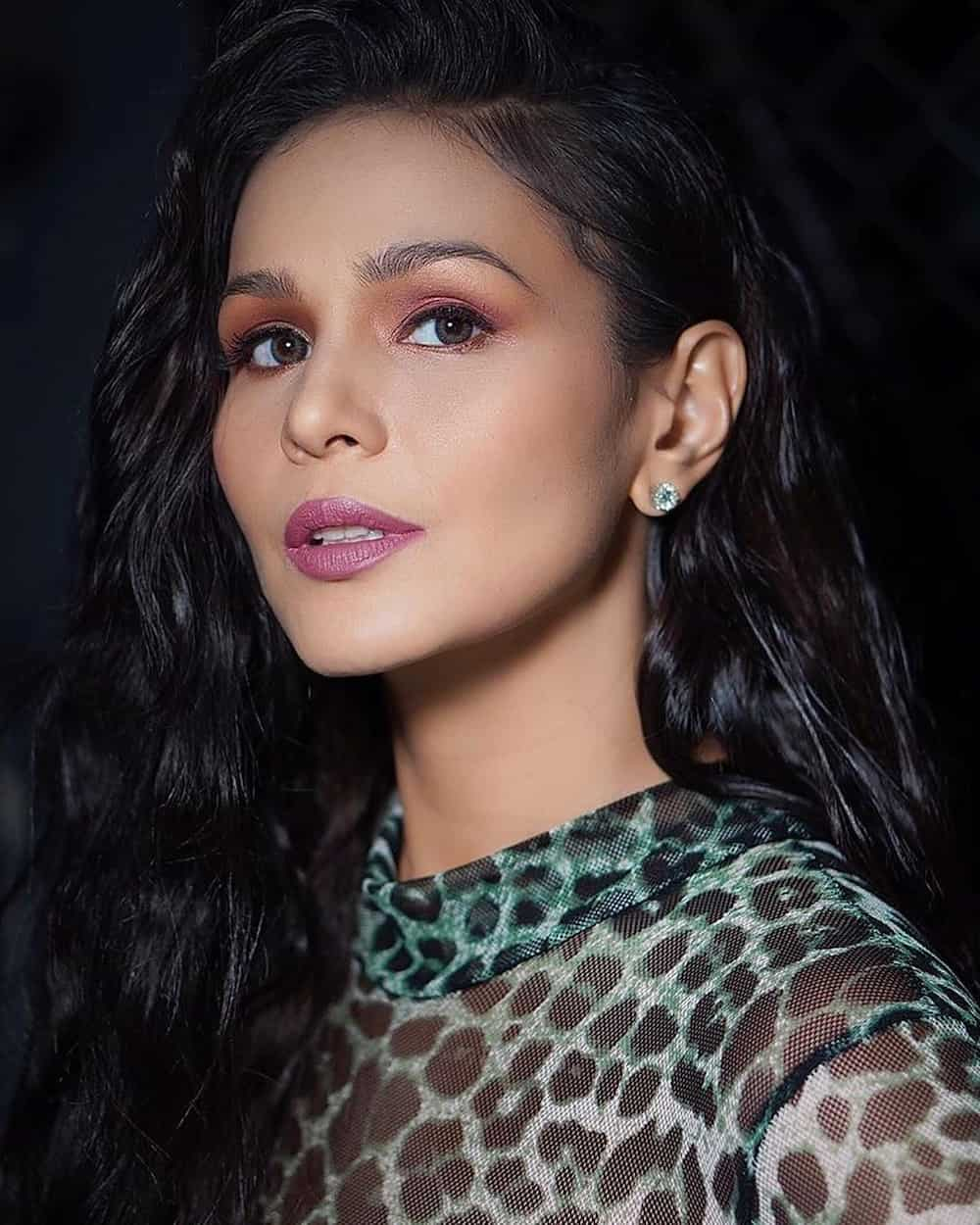 Iza Calzado is a multiple award-winning actress whose track record speaks for itself. She used to be a model before signing a contract with GMA Network and later ABS-CBN. Since then, she has stared in many Filipino television series and movies.
Iza's influence has made her a darling for many people, not only in the Philippine but also the whole continent. That said, what can you tell about the entertainer, on a personal level?
Iza Calzado profile summary
Birth names: Maria Izadora Ussher Calzado
Nickname: Iza
Date of birth: 12th August 1982
Place of birth: Quezon City, Philippines
Age: 37 years old
Zodiac sign: Leo
Parents: Lito Calzado (Father) and Mary Ann Ussher (Mother)
Spouse: Ben Wintl
Occupation: Actress, producer, TV host, dancer, model
Nationality: Filipino
Biography
Iza Calzado was born on 12th August 1982 in Quezon City, Philippines. She is the youngest in the family of the late Lito Calzado. Her father was a renowned television director and choreographer. She is also the daughter to Mary Ann Ussher.
Her birth name is Maria Izadora Ussher Calzado. She was named after a famous American dancer, Isadora Duncan.
The now renowned entertainer attended the School of the Holy Spirit for her elementary learning before proceeding to Miriam College for her high school studies. Later, she completed her undergraduate degree in Fine Arts from the University of Santo Tomas.
She developed an eye for the showbiz scene at a tender age. Iza started as a model. A few years later, she was invited to appear in a Pantene shampoo commercial. The commercial saw her gain massive popularity in the country.
READ ALSO: Shine Kuk profile: age, height, movies, birthday
How old is Iza Calzado
As of 2020, Iza Calzado age is estimated to be 37. Unlike some celebrities, she rarely posts during her birthdays.
Family
Iza comes from a family of entertainers. As mentioned earlier, her father, Lito Calzado, was a television director and choreographer. She also has an elder brother. His name is Dash Calzado. Dash is also into the showbiz scene. He is popularly known for his significant contribution in the 90's Filipino rap band, Legit Misfitz.
Who is Iza Calzado son? Unfortunately, she does not have a child. Even though Iza is married, she does not intend to have one. If need be, she believes surrogacy is the best options because her eggs are frozen.
Body measurements
Arguably, the actress has the most charming body physique. At the moment, she is believed to weigh approximately 55 kg. Her weight is among the reasons why she first chose to venture into modeling. On the other hand, Iza Calzado height is 5 ft 7 in, which can be translated to 170 cm.
How did Iza Calzado lose weight?
At some point, she was in the spotlight over excessive body gain. Considering her status in the society, some people, especially the male gender, bullied and teased her for being obese. It became too serious that she thought of ending her life.
Speaking in an interview with ABS – CBN, she shared her weight loss journey with the audience and the challenges she encountered. At some time, she turned to extreme measures such as starvation diets, pills, and surgery. The measures helped her to lose up to 80 pounds a year. However, the effects of these measures adversely impacted her body.
What was the highest weight of Iza Calzado when fat?
Interestingly, The Echo actress weighed 220 pounds while in school. It was so distressing for her that she even hated herself. To make it worse, she could not also get a boyfriend.
She lost her friends, and family members used to mock her too. Luckily, her mom was by her side during the entire period. Through her, she was able to lose up to 80 pounds a year.
Marital life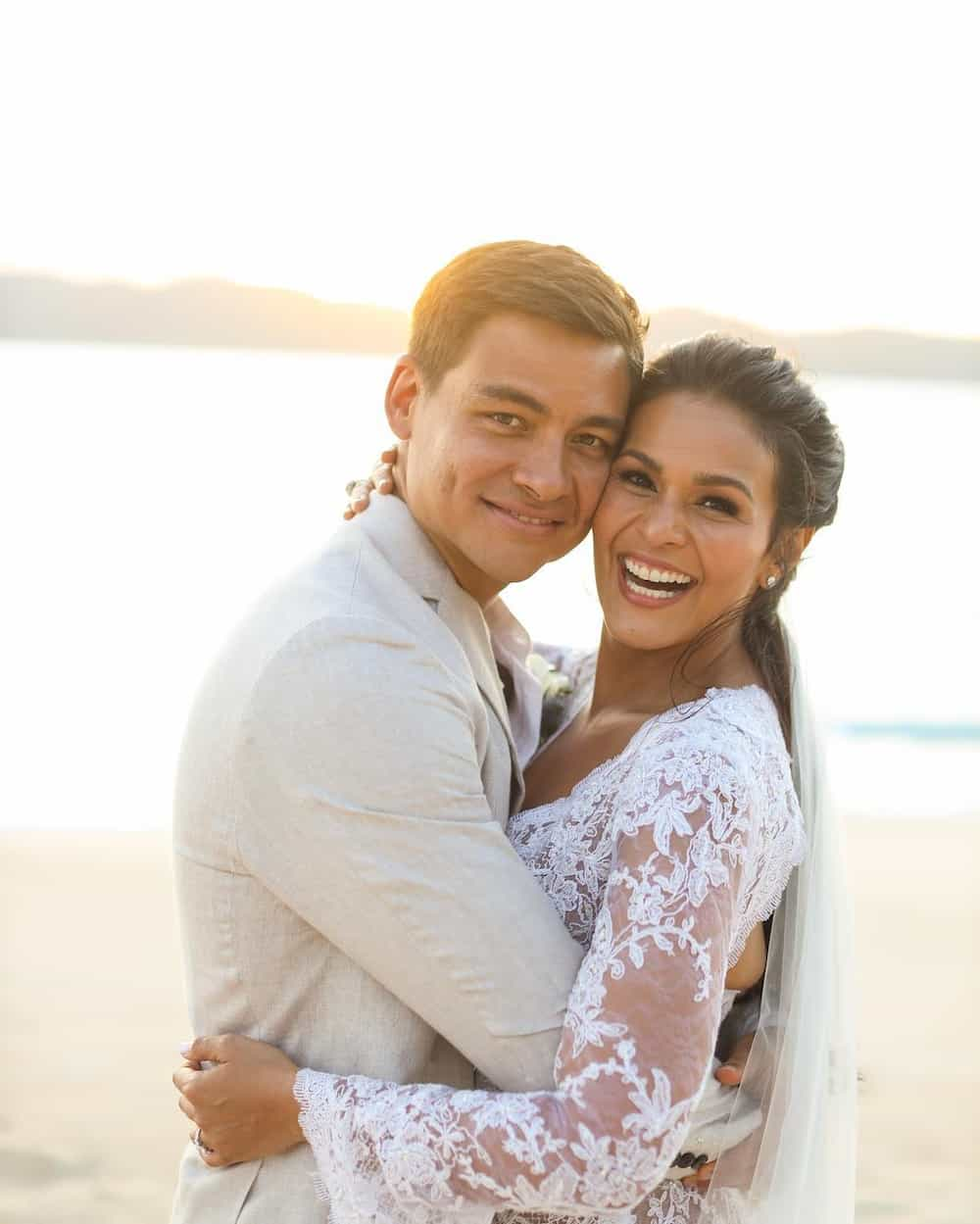 In 2018, news about her marriage hit the headlines. The beauty tied a knot to his longtime boyfriend whose name has been identified as Ben Wintle. Iza Calzado husband is half-British and half-Filipino. Unlike her, he is an entrepreneur. Currently, he is the founder and CEO of the famous Booky, a food and lifestyle application.
Iza Calzado wedding took place in a Coron Palawan. The beach wedding, that took place on 19th December 2018, was attended by their family members and close allies.
The two love birds celebrated their first-anniversary last year. The actress shared pictures of their wedding accompanied by touching captions thanking and praising her husband on her page.
Iza Calzado movies
The actress boasts of a successful filming career that has lasted for approximately two decades. She started as dubber in a teen show known as Click. The show helped to popularize her. It led to her getting more invitations to appear in other projects. Some of her popular films include:
The Echo (2004)
Sabel (2004)
Annie B. (2004)
Milan (2004)
Mulawin: The Movie (2005)
Pinoy/Blonde (2005)
Manila (2005)
Moments of Love (2006)
Eternity (2006)
Blackout (2006)
Shake, Rattle and Roll VIII (2006)
Séance (2007)
Batanes: Sa Dulo ng Walang Hanggan (2007)
One True Love (2008)
Scaregivers (2008)
Desperadas 1 & 2 (2008)
READ ALSO: Tonya Lewis Lee bio: husband, age, kids, net worth, photos
Yaya and Angelina: The Spoiled Brat Movie (2009)
Ang Panday (2009)
Haunted House (2009)
Fuchsia (2009)
Working Girls (2010)
White House (2010)
Ang Panday 2 (2011)
Mga Mumunting Lihim (2012)
Barber's Tales (2013)
Bekikang: Ang Nanay kong beki (2013)
Somebody to Love (2014)
Starting Over Again (2014)
Maria Leonora Teresa (2014)
Etiquette for Mistresses (2015)
Haunted Mansion (2015)
Showdown in Manila (2016)
Bliss (2017)
Ilawod (2017)
Seven Sundays (2017)
Dark Is The Night (2017)
Distance (2018)
Culion (2019)
Iza Calzado Instagram
She commands a huge following on the platform. At the moment, she has over 1.5 million followers. Also, to find Iza Calzado photos, you can follow her using the handle below:
Iza Calzado latest news
Over the past few weeks, the actress has been the talk of the town. This is after she announced that she had contracted coronavirus on March 28. However, two days later, her manager informed her followers that she had tested negative again. Even so, she recently posted on her Instagram page that she is suffering from pneumonia.
Indeed, Iza Calzado is an extraordinarily talented woman. She is among the few Filipino women whose impact on the entertainment scene is impeccable. If you are her fan, expect more from because she is not going anywhere anytime soon.
READ ALSO: Angel Aquino age, height, bio, family, dating history
Source: KAMI.com.gh