Mika Reyes is an incredible Filipino volleyball player. She is popularly known as a member of the volleyball team of the De Salle University. As a sportswoman, she has been named twice as a champion by the University Athletics Association of the Philippines. At only 25 years, the celebrity's popularity has stretched far and wide as she is not only recognized in the Philippines alone but also in other countries across the globe.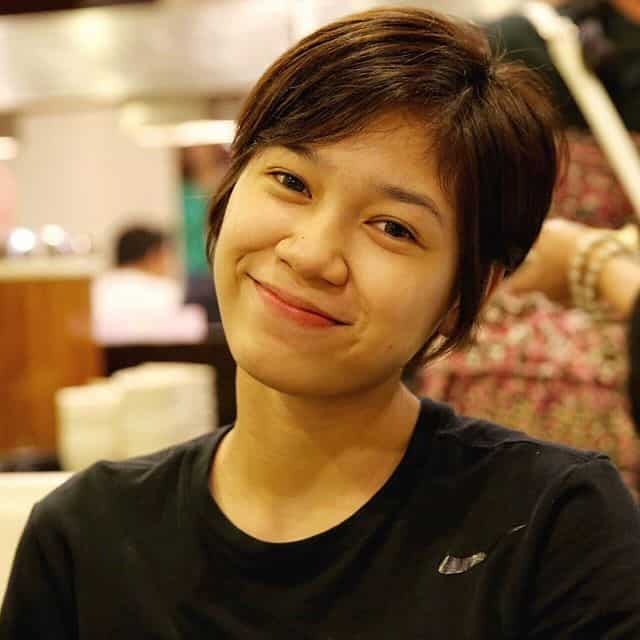 Even though she is a renowned successful volleyball player, much about her life remains unknown to most of her fans. For instance, only a few know about her relationship status, her official social media accounts and much more. Keep reading to learn more in-depth facts about this incredible and famous volleyball player of our time.
Mika Reyes profile summary
Real name: Mika Aereen Marcalinas Reyes
Commonly used name: Mika Reyes
Nickname: Yeye
Date of birth: June 21st 1994
Birthday: June 21st
Zodiac sign: Cancer
Mika Reyes age: 25 years
Place of birth: Pulilan, Bulacan, in the Philippines
Nationality: Philippines
Occupation: Volleyball player
S*xual orientation: Straight
Marital status: Unmarried
Eye color: Dark brown
Hair color: Black
Mika Reyes biography
The player was born on June 21st, 1994 in Pulilan, Bulacan in the Philippines. She grew up in the same town with her parents and three siblings. Much about the player's family and Mika Reyes house remains unknown to the general public, except that they own a resort in their hometown of Pulilan.
She went to St. Scholastica's College in Manila, for her high school studies. Upon graduating, Miss Reyes joined the De Salle University, from where she graduated in 2016.
Career
The Filipino celebrity has so far had enjoyed an illustrious career as a volleyball player. Mika Reyes volleyball career journey began during her time at St. Scholastica's College. Throughout her career, the star has played for different clubs and achieved a lot.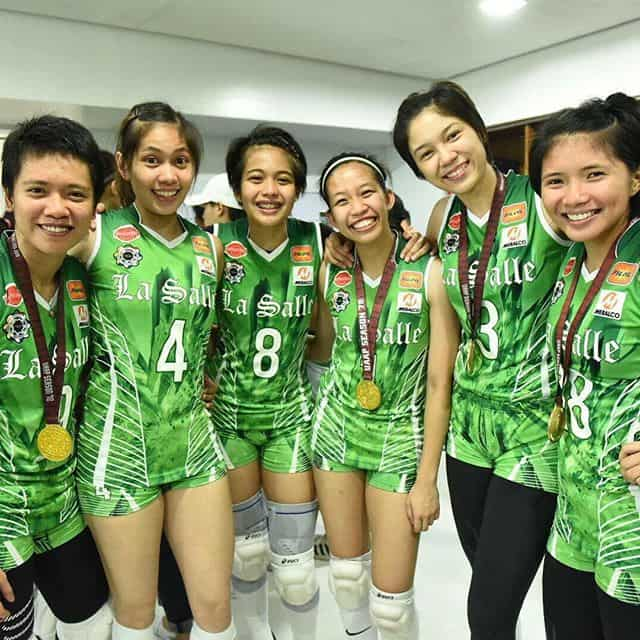 Mika Reyes was part of the DLSU Lady Spikers champion team of UAAP season 74, 75, and 78. She plays as a middle hitter who doubles up as a blocker too.
At the moment, Miss Reyes is playing for Petron Blaze Spiker in the semi-professional league in the Philippines. Previously, she has also played for MERALCO Power Spikers and F2 Logistics Cargo Movers in 2015 and 2016 in that order. As a player of Cargo Movers, she played alongside Ara Galang. Mika Reyes and Ara Galang partnership, commonly referred to as KaRa was one of the most iconic duos in the Philippines volleyball history.
READ ALSO: Rhian Ramos bio: age, movies, birthday, awards, siblings
During her stint at F2 Logistics Cargo Movers, she was named the brand ambassador of the Philippines Super Liga for the 2016 season.
Awards and recognition
So far, the player has won numerous individual and club awards. Other than being named Most Beautiful Volleyball Player by the University Athletic Association of the Philippines, she has earned other accolades as well. Here are some of the individual awards and recognition that the athlete has so far bagged.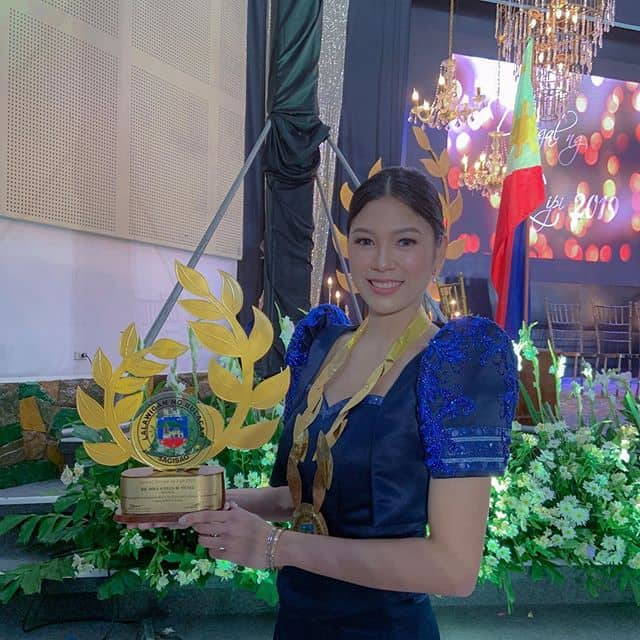 In 2013 and 2015, she won the Best Attacker and Most Valuable Player awards respectively during the PVF Intercollegiate Championship
In 2014, the player scooped the Best Blocker during the Philippine National Games
She was the 1st Best Middle Blocker during the 2015 Philippine National Games
In 2017, the player emerged the 2nd Best Middle Blocker during the PSL All-Filipino
In 2017 and 2018, she won the 1st Best Middle Blocker and 2nd Best Middle Blocker in that order during the PSL Grand Prix
She won the 1st Best Middle Blocker during the 2018 Philippine Super Liga Invitational Cup
She has also been a member of the PSL selections that participated in the FIVB Volleyball Women's Club World Championship of 2016, the Asian Women's Club Volleyball Championship of 2017 in Kazakhstan, and the Annual H.R.H. Princess Maha Chakri Sirindhorn's Cup in Thailand the same year. The team won the bronze medal. She was named the National team captain in 2017.
Mika Reyes net worth
As a celebrated athlete, her net worth is bound to be an area of interest among her fans. Being a famous player, many expect that her talent has not only earned her fame but also an outstanding amount of wealth. SO how much is Mika Reyes worth as of 2019?
READ ALSO: Kang Daniel bio: real name, birthday, net worth, dating history
Online estimates of the athlete's net worth vary. However, it is worth mentioning that she has earned her wealth from playing Volleyball. According to a source, the players worth is estimated between $1-5 million.
Mika Reyes body measurements
Other than the beauty that is the envy of most ladies around her, her elegant body measurements are admirable too. Below are some of the sizes such as Mika Reyes height in feet and weight.
Mika Reyes height: 6 feet or 183 centimeters
Weight: 139 pounds or 63 kilograms
Social media accounts
Like other celebrities who keep in touch with their numerous fans, she has accounts on various social media platforms. You can follow her through the following links.
Mika Reyes scandal and relationships
The incredible volleyball player has been in at least two known relationships. She has once dated the famous basketballer, Kiefer Ravena and she is currently seeing Jerome Ponce, who is an actor.
Kiefer Ravena and Mika Reyes
In an article published by Rappler dated May 29th, 2015, the writer reveals about the break up between Mika Reyes and Kiefer Ravena. According to the report, the pair decided to take a break to concentrate on their careers. The basketballer told Rappler that he was too preoccupied with basketball then and since the Singapore SEA games were around the corner, they decided to take a break.
Immediately after their break up there were a lot of speculations on social media, some of which included angry sentiments from fans. The two, however, remained in good terms.
Kiefer Ravena is a Filipino basketball player, who is currently playing for the Alab Pilipinas of the ASEAN Basketball League. He played for the Ateneo Blue Eagles in the UAAP when he was in college.
Mika Reyes and Jerome Ponce
The volleyball star is currently dating Jerome Ponce. According to an article published on ABS-CBN on July 16th, 2019, Jerome Ponce expressed credit of his connection with Mika Reyes. Jerome Ponce and Mika Reyes appear to have dated for three years by the time the article surfaced. Despite their difference in ethnicity, the pair are enjoying their love for one another.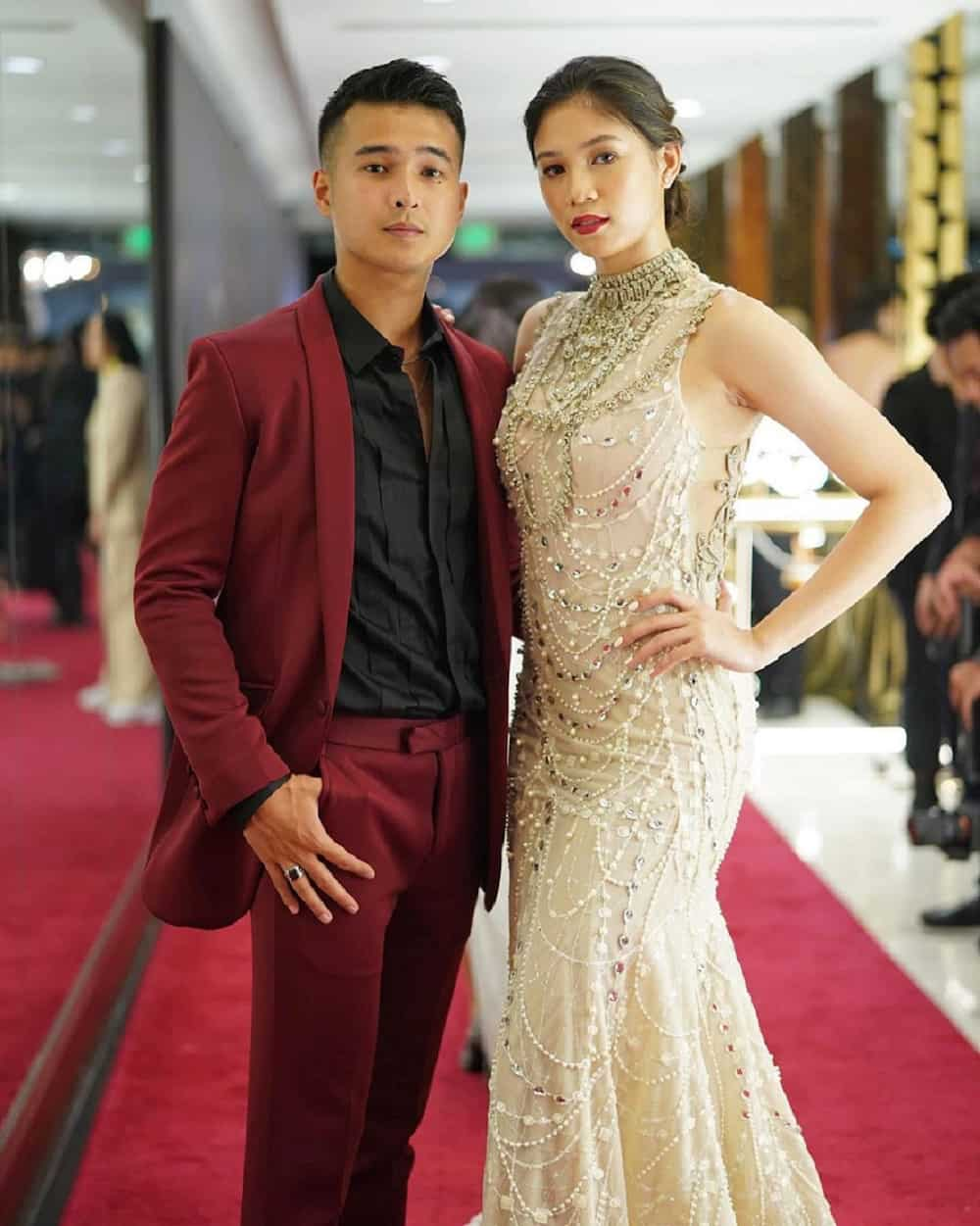 Jerome Ponce is an actor who is famous for his exemplary role as Luke Andrew Lim on Be Careful With My Heart, a Philippine television drama series. His other notable appearance was on Nasaan Ka Nang Kailangan Kita as Ryan Briones.
Charity initiatives
The player is one of the kindhearted celebrities who have the compassion to the poor and disabled people in society. The sentiment is accentuated from her willingness to take part in various charity initiatives. One of such an activity she took part in was in 2017 when Ricci Rivero and Mika Reyes together with other athletes under the banner of Virtual Playground gave back in a charity event.
Mika Reye is no doubt one of the most successful sportsmen and women in the world. At 25, the athlete has won numerous team and individual awards. She is a role model to many people in the world.
READ ALSO: Skusta Clee girlfriend: name, Instagram, profile