"#FreePuraLukaVega," trending sa social media platform na 'X' matapos maaresto sa Manila
- The hashtag "#FreePuraLukaVega" went trending on the social media platform 'X' after news of her arrest spread like wildfire online
- A report by Rappler revealed that the drag queen was brought to the Manila Police District Station 3 after she was arrested in her home in Sta. Cruz, Manila
- It wasn't clear as to what charge is stated in the arrest warrant though it can be recalled several religious groups have filed complaints against the controversial drag queen
- The complaints stemmed from the "Ama Namin" performance of Pura Luka, which allegedly violated a provision in the Revised Penal Code and the Cybercrime Prevention Act of 2012
The hashtag "#FreePuraLukaVega" went trending on 'X', the social media platform formerly known as Twitter, after news of her arrest broke out online.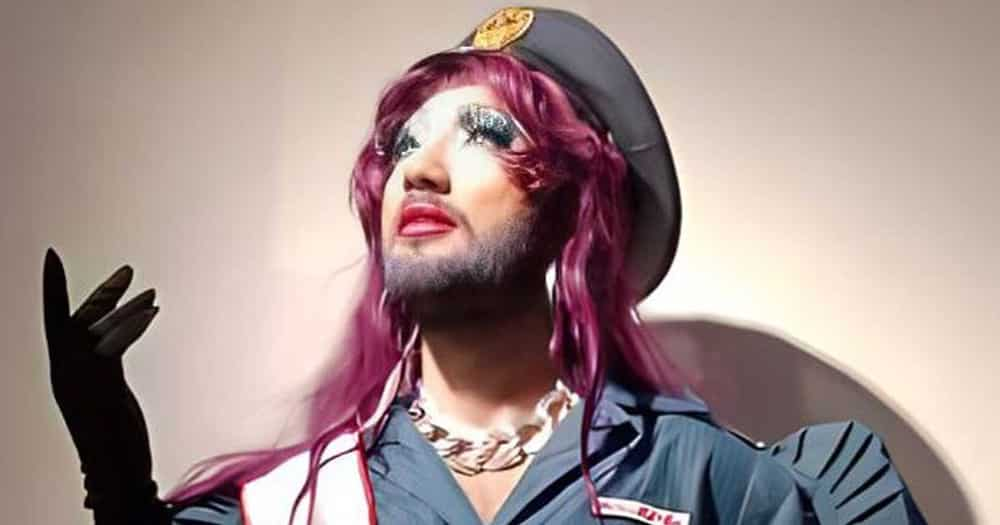 As of writing, the hashtag is the number one trending on the said platform.
A report by Rappler revealed that Pura Luka was arrested in her home in Sta. Cruz, Manila, and thereafter brought to the Manila Police District Station 3.
It wasn't stated in the reports as to what charge is stated in the arrest warrant, although it can be recalled that a number of religious groups have filed separate complaints against the controversial personality.
The said complaints stemmed from her performance several months ago where she was seen dressed like 'Jesus Christ' and was moving through a dancing crowd while a remixed version of the hymn "Ama Namin" played in the background.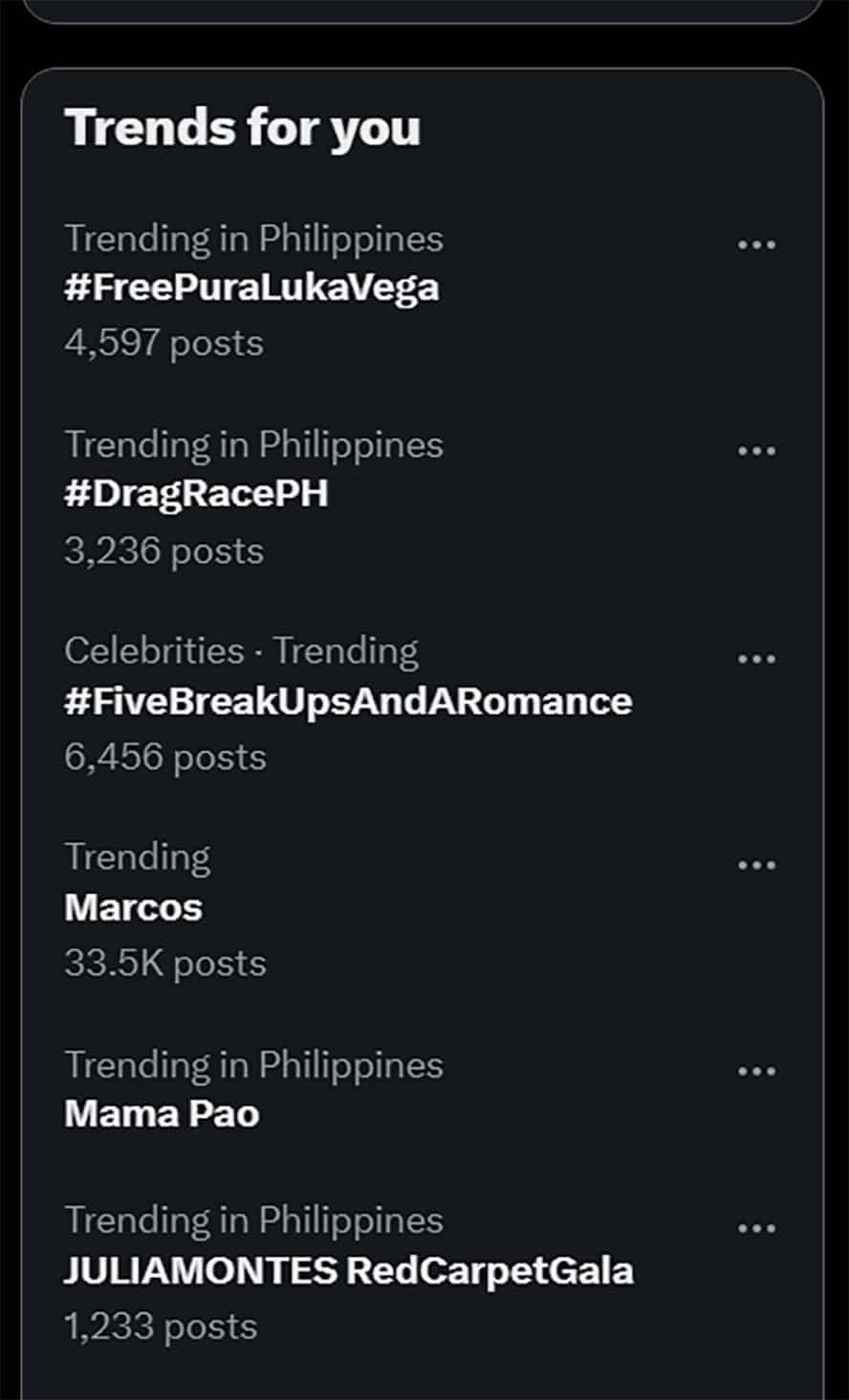 Pura Luka Vega is a Pinoy drag artist who saw herself skyrocket to national fame after her performance to the remixed version of the religious hymn, "Ama Namin," spread widely on social media. Pura Luka, whose real name is Amadeus Fernando Pagente, said she allegedly got her drag name from a combination of names that include that of beauty queen Pura Villanueva Kalaw and singer Suzanne Vega who sang the song "Luka," which in Tagalog word also means crazy, thus, "Pura Luka Vega." Although she was already known in some circles, Pura Luka rose to greater heights in mid-2023 when a video of her performance of a rock remix of "Ama Namin" while wearing a Jesus Christ-inspired outfit in a bar spread online. Many called out the drag queen for her alleged "blasphemous" performance, though the drag queen insisted that it's her way of doing "praise and worship."
The famous drag queen, whose real name is Amadeus Fernando Pagante, was reportedly arrested Wednesday afternoon. A warrant of arrest was served to the drag artist for "offenses of immoral doctrines, obscene publications and exhibition, and indecent shows," according a release by the Manila police. The 'Drag Den' star is currently under the custody of Manila Police Station 3. To recall, the 'Drag Den' star stirred controversy over her viral 'Ama Namin' performance.
In a previous post, Pura Luka Vega revealed she went to the Department of Justice in Quezon City to face the charges filed against her. In her post, she took a selfie while standing in front of the DOJ building on Friday, September 8 of this year. She again reiterated that "drag is not a crime," adding that the controversy she's facing has "highlighted hypocrisy and is an education on hate." It can be recalled that religious groups like the Hijos del Nazareno-Central and the Philippines for Jesus Movement filed cases against Pura Luka for allegedly violating several provisions of specific laws.
Source: KAMI.com.gh