Lee Min Ho movies, age, girlfriend, Bae Suzy, and height
Lee Min Ho is a talented South Korean actor, who doubles up as a vocalist. Lee is famous for his numerous leading roles in some of the most exciting South Korean soap operas and films. His passionate acting style, handsome looks, and great vocals have placed him top as a celebrated celebrity in the Asian show biz.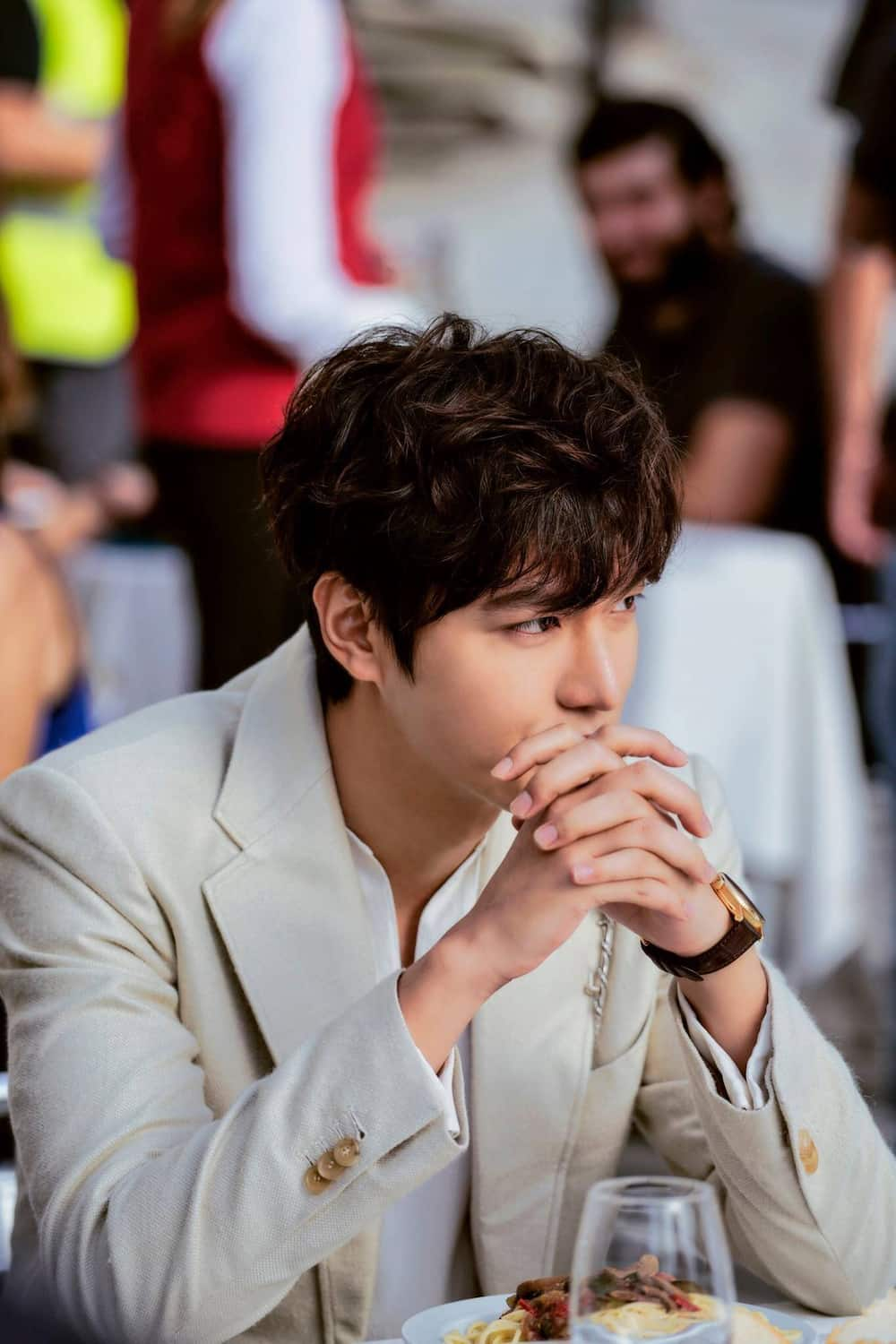 Lee Min Ho is not a new name in the South Korean entertainment industry. His profile hangs pretty as one of the most talented actors and fast-rising musicians. As a trendy celebrity, he commands a large fan base in the Asia TV broadcasting platforms, film theatres, and millions of followers on his social platforms. Below is a detailed biography of Lee and a compilation of interesting facts.
Lee Min Ho profile summary
Full name: Lee Min-ho
Nick name: Lee, Da Meng (Big Cutie), Lee San Sui (Three-Year-Old Lee)
Birthday: June 22, 1987
Birthplace: Seoul, South Korea
Zodiac Sign: Cancer
Weight: 71 kg (156 lbs)
Blood type: A
Occupation: Actor, singer
Years active: 2003 – present
Relationship status: Single
Nationality: South Korean
Net worth: $10 million
Qualification: Konkuk University's Department of Film Arts
Lee Min Ho age
Lee was born on 22nd June 1987. As a result, he is a member of the fourth Zodiac sign Cancer, a people known to possess artistic and enterprising characteristics. In June 2019, the professional South Korean actor celebrated his 32nd birthday as one of the youthful and successful actors of our time.
He was born and raised by his parents in Heukseok-dong, Dongjak-gu, Seoul in South Korea. He is the second and last-born in a family of two siblings. The actor cam singer has an elder sister by the name of Lee Yoon Jung.
Lee's sister
Lee Yoon Jung is currently the Chief Executive Officer of "Me and You Making Entertainment"(MYM). Back in 2006, Min-Ho decided to transfer from his then agency and join MYM Entertainment, joining forces with his sister to enhance the vibrancy and performance of the company. Her sister Yoon co-founded the company by combining his then Euphoria Seoul with Jang Young Hoon's firm Starhaus Entertainment.
Early life and school life
As a young and passionate boy growing up in Heukseok-dong, Dongjak-gu, Seoul, Lee had a childhood dream of becoming a professional football player in the future. The young Min-ho was lucky to be coached by the legendary South Korean footballer "Cha Bum-kun, who played in Germany.
As a skilled player, the young Min-ho was a member of Cha Bum-Kun junior football club. Unfortunately, he underwent a tragic leg injury while he was still in 5th grade. As a result, he decided to put aside his dribbling dreams.
In high school, Lee started to develop an interest in acting and other performing arts. As a result, he ended up joining the acting club during his second year in high school. In campus, Lee's love for performing arts had him enroll in the School of Film & Art at the Konkuk University, Southern Seoul.
READ ALSO: Jasmine Curtis bio: age, height, dating history, education
Early career and rise to fame
As a graduate of Film & Art, Lee ventured in the South Korean entertainment industry in search of a job. As a result, he went through numerous auditions and secured minor backup acting roles. He earned minor roles in the TV drama "Nonstop 5" (200) and the series "Recipe of Love."
Min-ho first significant acting role was in the EBS production, "Secret Campus" (2003). As an amateur actor, he was required by his then agency to use the stage name "Lee Min." However, he later switched to his original birth name.
Car accident
In 2006, Lee was caught up in a severe accident with a co-actor named Jung II-woo. After several months in the hospital, he was blessed to land his first lead role in the 2007 high school drama titled "Mackerel Run."
Unfortunately, the program did not receive enough viewership, leading to its end with eight episodes. Some of the films and dramas Lee acted in the year 2008 include Get Up" and "I Am Sam", and two more movies namely "Public Enemy Returns" and "Our School's E.T."
Breakthrough to present fame
In 2009, Lee's role as Gu Jun-pyo in the popular South Korean drama "Boys Over Flowers" earned him great popularity in South Korea. The film attracted massive viewership as he was named to be a Hallyu star. Ever since then, Min-ho has been receiving numerous top endorsements and lead roles in dozens of films and show.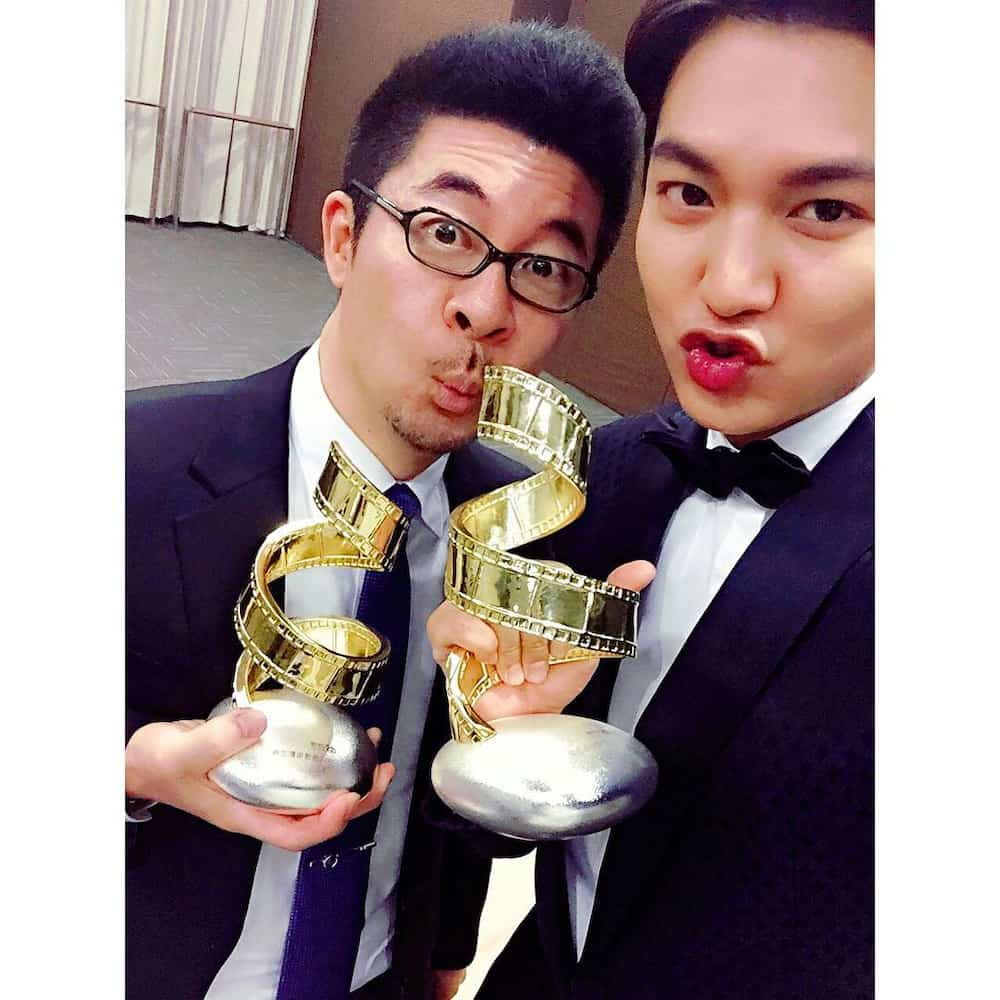 Below is a compilation list of lee min ho movies ever since 2008
Year Movie title role
2008 Public Enemy Returns Jung Ha-yeon
2008 Our School's E.T. Oh Sang-hoon
2015 Gangnam Blues Kim Jong-dae
2016 Bounty Hunters Yi San
Lee Min Ho drama compilation
Year Title Role
2003 Sharp Student
2004 Nonstop 5 MC Mong
2005 Recipe of Love Waiter
2006 Secret Campus Park Du-hyun
2007 Mackerel Run Cha Gong-chan
2007 I Am Sam Heo Mo-se
2008 Get Up Min Wook-gi
2009 Boys Over Flowers Gu Jun-pyo
2010 Personal Taste Jeon Jin-ho
2011 City Hunter Yoon-sung
2012 Faith Choi Young
2013 The Heirs Kim Tan
2016 Legend of the Blue Sea Kim Dam-ryeong
2017 DMZ, The Wild Himself
2020 The King: Eternal Monarch Emperor Lee Gon
Lee Min-ho love songs
My Everything (2009)
Extreme (2009)
Kiss (2009)
Painful Love (2013)
You're so Beautiful (2014)
Thank You (2015)
The Day (2015)
I Love You (2015)
Lee Min Ho wife
At 31 years of age, Min-ho marital status is single. However, he is known for his exciting love life with top celebrities, actresses, and models. It started in 2011 he dated Min-Young, a co-actress in the duos drama "City Hunter." The couple broke up in 2012. In 2013, Park Shin hye and Lee Min ho were rumored to be in a romantic relationship. The duo acted together in the drama "Hiers."
Suzy Bae and Lee Min Ho
Lee Min ho and Suzy confirmed that they were dating back in 2015. This was after the couple was spotted in Europe on a romantic date. In terms of age, Bae Suzy and Lee Min ho have an age difference of 7 years. Min-ho was born in 1987 (32 years) while Suzy was born in 1994 (25 years).
Suzy Bae is a famous South Korean actress, singer, model, and former member of the Miss A singing group. Lee Min ho and Suzy Bae relationship is considered the longest for both stars. Their relationship lasted for almost three years before ending in 2017. Bae happens to be the last Lee Min ho girlfriend. The actor is currently single and chooses to focus on his career.
Lee Min Ho military service
Just like every male in South Korea, Min-ho was to start his military service on 12th May 2017. As a result, it is believed that Suzy and Lee Min ho had to separate due to the commence of his training, hence busy schedule. However, the actor's previous severe accident in 2006 could not enable him to join the military service.
Lee Min Ho height and body stats
Lee is considered an eye candy to ladies. His handsome looks compliment his great sense in fashion. From lee min ho hairstyle to outfits, he is an iconic trendsetter for all fashionista males. Below are the stars body stats and facts.
Weight – 79 kgs (174 lbs)
Height – 6 ft 1½ in or 186 cm
Body build – slim
Eye colour – Black
Hair colour – Black
Chest 42 in/107cm
Arms/Biceps 14in/ 35.5 cm
Waist – 32in/ 81 cm
Lee Min Ho Instagram
As a Hallyu star in South Korea and Asia at large, Lee has a great fan base and millions of followers through his social media platform. On his Instagram, he has over 11.4 million followers. He uses his account to share his personal photos and share with the world his daily lifestyle.
Lee Min Ho is celebrated as a Hallyu in South Korea. He is considered to be the king of soap opera dramas, love songs, and films. Lee's story to fame dates from his high school acting, enrolling as a Film & Art student, to accessing lead roles in the 2009 Boys Over Flowers drama and many more films.
READ ALSO: Michelle Madrigal, nagkaroon ng mga komplikasyon ang implants sa dibdib
Source: KAMI.com.gh