Yook Sungjae BTOB bio: Net worth, age, military, sister, height
If you are a fan of Korean pop music (K-pop), then you know the Born to Beat (BTOB) boys band, which was formed by Cube Entertainment in 2012. The band is very popular in South Korea and internationally, and it boasts of a huge fan base. Yook Sungjae is one of the renowned members of this group. He is a singer, dancer, actor, and presenter.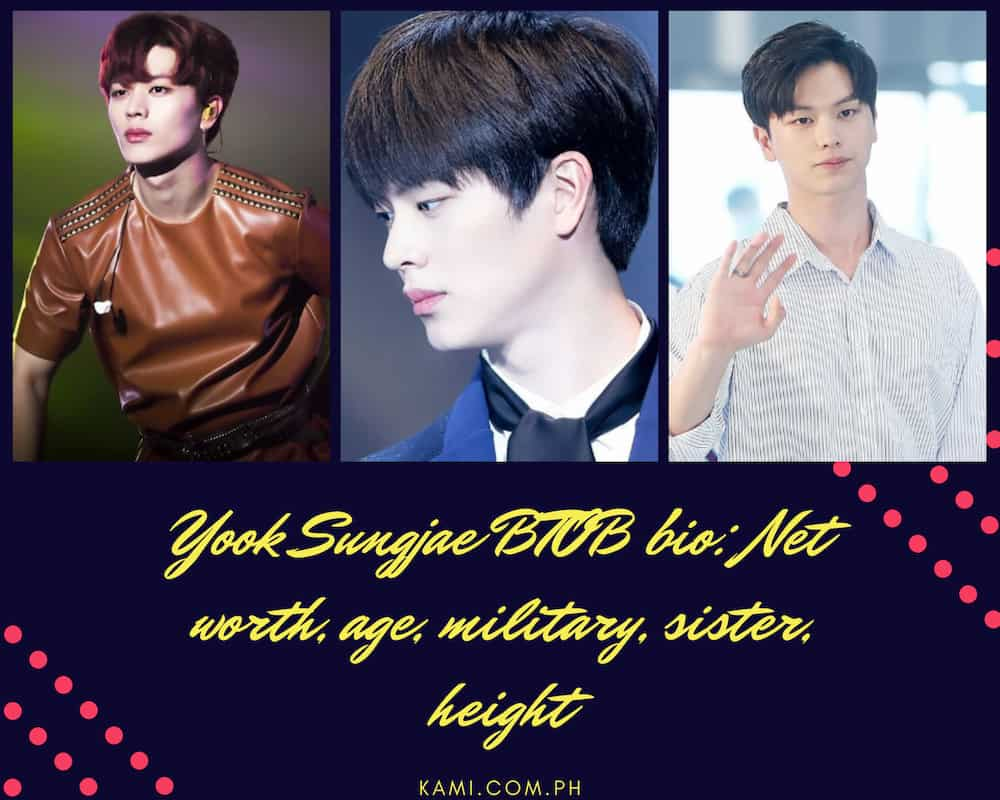 Sungjae came into the public limelight in 2014 when he played the role of co-host in the music television program, The Show, which was a massive hit. The same year he made his official debut with the BTOB band and assumed the position of the lead artist. He has released several songs together with his band. Aside from BTOB activities, he is known for his leading roles in television dramas such as Plus Nine Boys and Who Are You: School 2015.
Profile summary
Full names: Yook Sungjae
Yook Sungjae birthday: May 2, 1995
Yook Sungjae age: 25 years
Place of birth: Yongin, South Korea
Nationality: South Korean
Profession: Singer, dancer, actor
Yook Sungjae height: 5 feet 9 inches
Yook Sungjae Instagram: sungjae.6sj
Yook Sungjae biography
Sungjae was born on May 5, 1995, in Yongin, Gyeonggi, South Korea. His father is the CEO of a company that deals with semiconductors. He has only one sibling, an elder sister. Yook Sungjae sister's name is Sungyoung.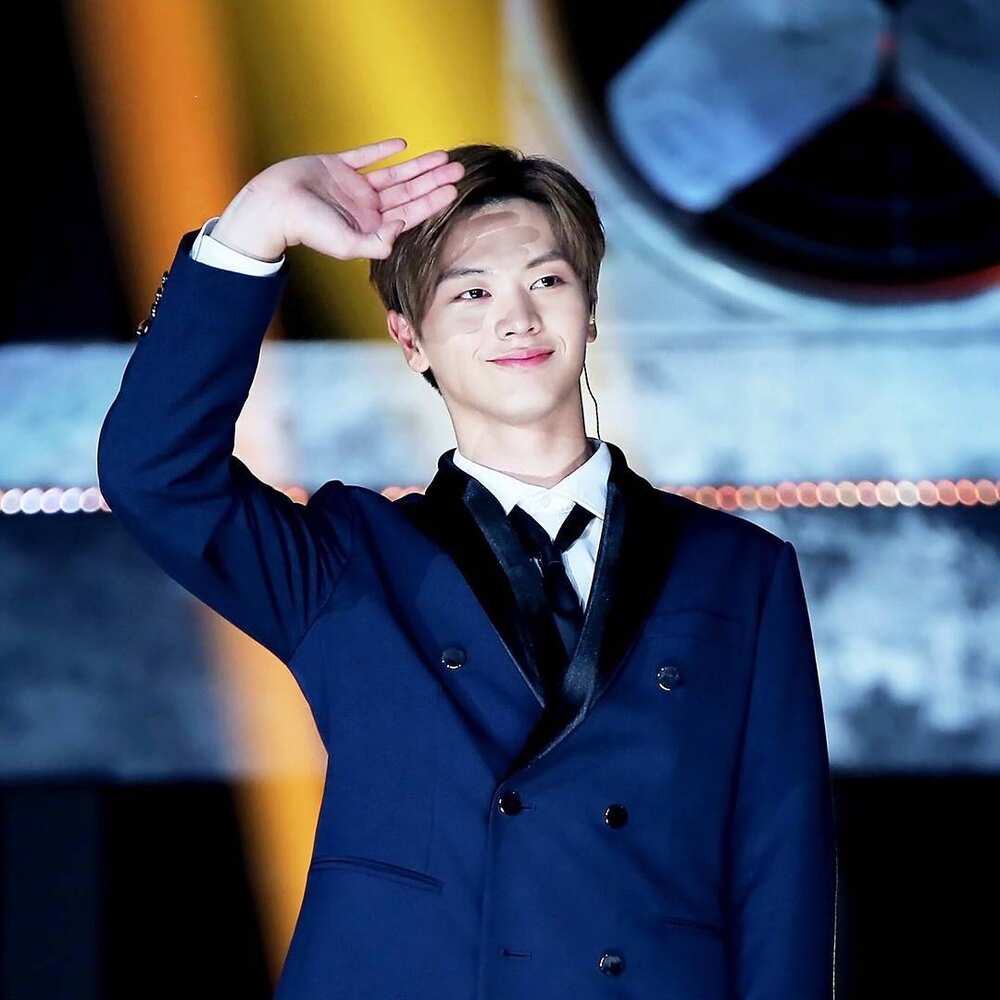 For his early education, he attended two different schools for a month each in England and the Philippines. Afterward, he enrolled at the Hanlim Multi Art School in Seoul and graduated in the year 2014. After graduation, he proceeded to Dongshin University, where he pursued a major in practical music. The March 15 episode of SBS's Master in the House featured his graduation ceremony.
READ ALSO: Vickie Rushton bio: Boyfriend, photos, age, height, latest news
Career
In March 2012, he became a member of the popular K-pop group BTOB. He contributed to the songs Insane and Imagine. Sungjae was named the lead artist for the band. Some of the songs that he delivered as the lead artist included Tell Me, Paradise, and That Day Long Ago. Here is a list of Yook Sungjae albums and songs:
Collaborations
Stress Come On (2014) with Jackson and Hyuk
Ojingeo Doenjang (2015) with Jackson and Hyuk
Photograph (2015) with Namjoo
Young Love (2016) with Joy
Playing with Fire (2016) with NC. A
Singles
He has released several singles including:
That Day Long Ago (2015)
Tell Me (2017)
Paradise (2017)
Confession (2018)
Yook (2019)
Come with the Wind (2020)
What About U (2020)
READ ALSO: Mocha Uson bio: Age, blog, salary, height, movies
Yook Sungjae movies and TV shows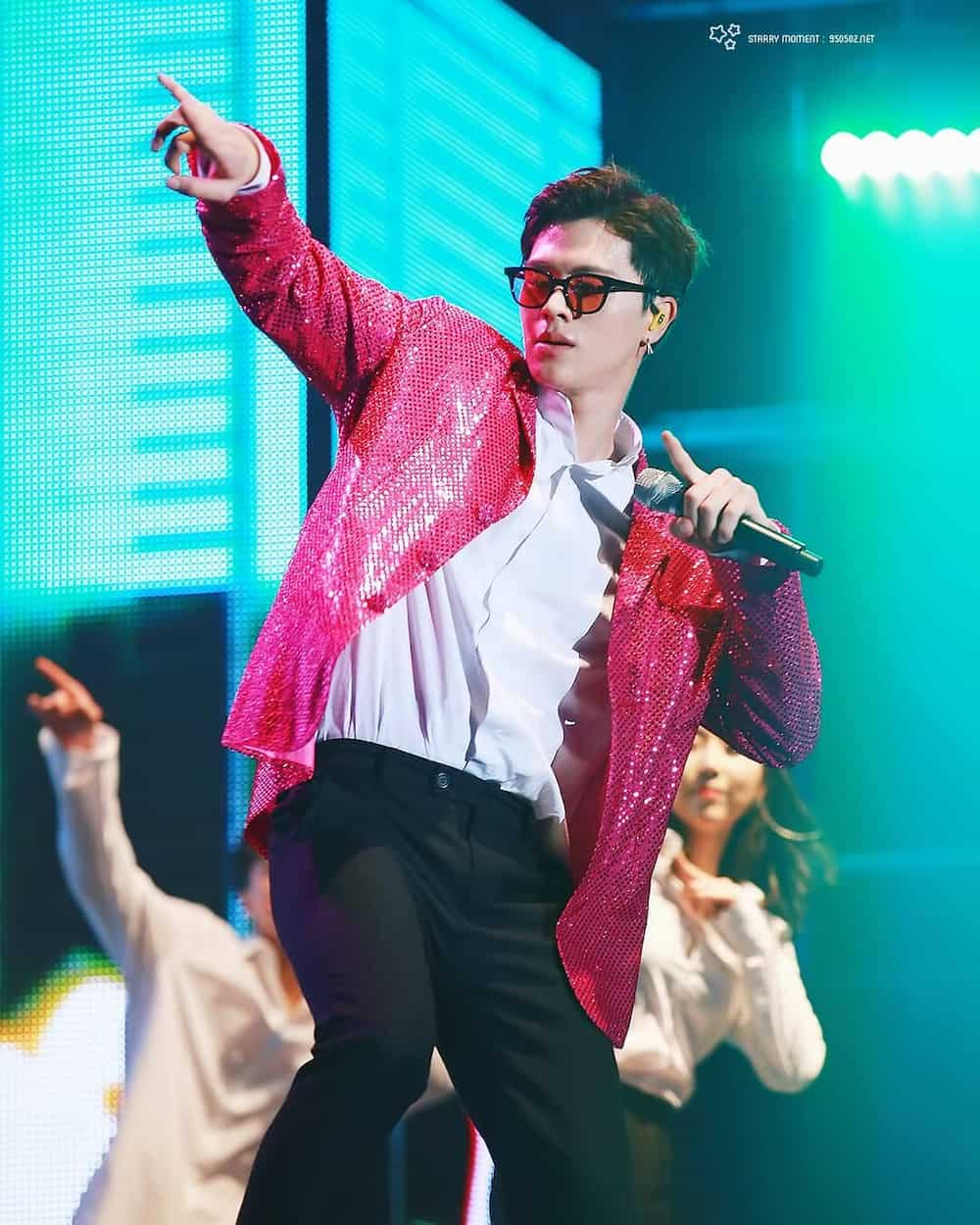 Sungjae kicked off his career on TV in 2012 when he was cast to play the role of co-host in the SBS South Korean music television program known as The Show. Since then, he has appeared in several television drama series and movies including:
Monstar (2013) as Arnold
The Heirs (2013) as Himself
Reply 1994 (2013) as Sung Joon
Plus Nine Boys (2014) as Kang Min-gu
Who are you: School 2015 as Gong Tae-kwang
The Village: Achiara's Secret (2015) as Park Woo-Jae
Guardian: The Lonely and Great God (2016 - 2017) as Yoo Deok-Hwa
Dae Jang Geum is Watching (2018) as Oh Sung-Jae
Mystic Pop-up Bar (2020) as Han Kang-bae
Television
Here is a list of TV shows he has hosted:
The Show (2012)
Mnet Wide Custom News (2014)
A Song For You Season 3 (2014)
Hitmaker (2014 - 2015)
Invisible Man (2015)
Inkigayo (2015)
We Got Married (2015 - 2016)
Battle Trip (2016)
Duet Song Festival (2016)
Celebrity Bromance (2017)
Law of the Jungle in Sumatra (2017)
Fantastic Duo (2017)
Master in the House (2017 - 2020)
Lovely 95s (2019)
My Little Boy (2020)
READ ALSO: Ruslana Korshunova bio, career, family, cause of death
Yook Sungjae military
In February, Sungjae announced that he would be stepping down from SBS's Master in the House show. He surprised his fans when he said that he was going to enlist in the military on May 11. On his Instagram page, he said:
Hello, this is Sungjae. First, thank you very, very much to all the Melodies who celebrated my birthday! (I saw all the social media posts, advertisements, and events!) I didn't know how to begin saying this so I thought about it for a long time. But since I was too far from any deep thoughts or concerns, I decided that the right thing was to tell you as soon as possible. You will be very surprised, but I have decided to enlist in the military on May 11!
Sungjae is the fourth member of the BTOB band to enlist in the military. Their leader, Eunkwang, was the first one to be enlisted. He was recently discharged in accordance with the military's COVID-19 protocol. Changsub and Minhyuk have also enlisted in the military. Details about the location of Sungjae's enlistment have not been disclosed to the public.
READ ALSO: Vita Sidorkina age, height, husband, career, wedding
Awards and nominations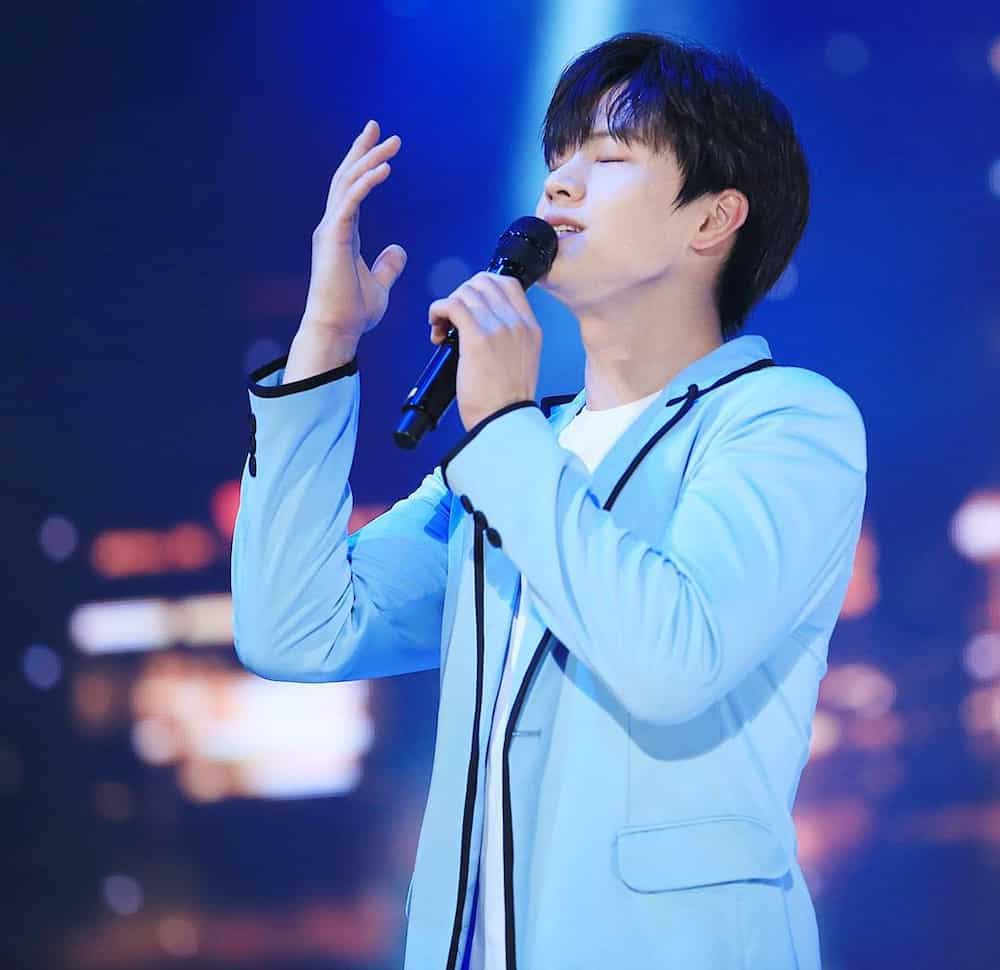 Sungjae's efforts in the television and music industry have paid off as he has received numerous awards. These include:
In 2015 he won The Best Male Newcomer Award during the KBS Drama Awards for his role in the show We Got Married.
He won the Best Couple Award for his role in the show We Got Married during the MBS Entertainment Awards.
The same year he won the New Star Award for his role in the show The Village: The Achaira's Secret during the SBS Drama Awards
In 2017, he won The Rising Star Award and the Star of the Year Award during the 10th Korea Drama Awards for his role in the series Guardian: The Lonely and Great God.
In 2019, he won the Excellent Award Variety Department and SNS Star Award during the SBS Entertainment Awards for his role in the show Master in the House.
Yook Sungjae net worth
How rich is Yook Sungjae? Sungjae's net worth is currently estimated at $35 million. Music is his primary source of income, and he earns a significant amount of income as a professional pop singer. He also earns revenue from his appearances in movies and television shows.
READ ALSO: Kristina Romanova wiki: age, height, bio, career, family
Yook Sungjae is a force to reckon with in the Filipino entertainment scene. He has worked hard and risen through the ranks to become one of the most famous television personalities in the country. The future is bright for the multi-talented superstar as we look forward to seeing him release new music albums and appear in television series and movies.
READ ALSO: Vladimir Mashkov biography, wife, movies, Hollywood
Source: KAMI.com.gh