Yoo Ji Tae bio: Wife, net worth, height, age, movies
Over the years, the South Korea movie industry has grown and produced stars with worldwide fame such as Yoo Ji Tae. Yoo is not only a talented actor and director but also handsome. It is not surprising that before his career as an actor began he used to be a model. Like many other people, modeling was a conduit for him into other long-term career opportunities, and he chose the film industry.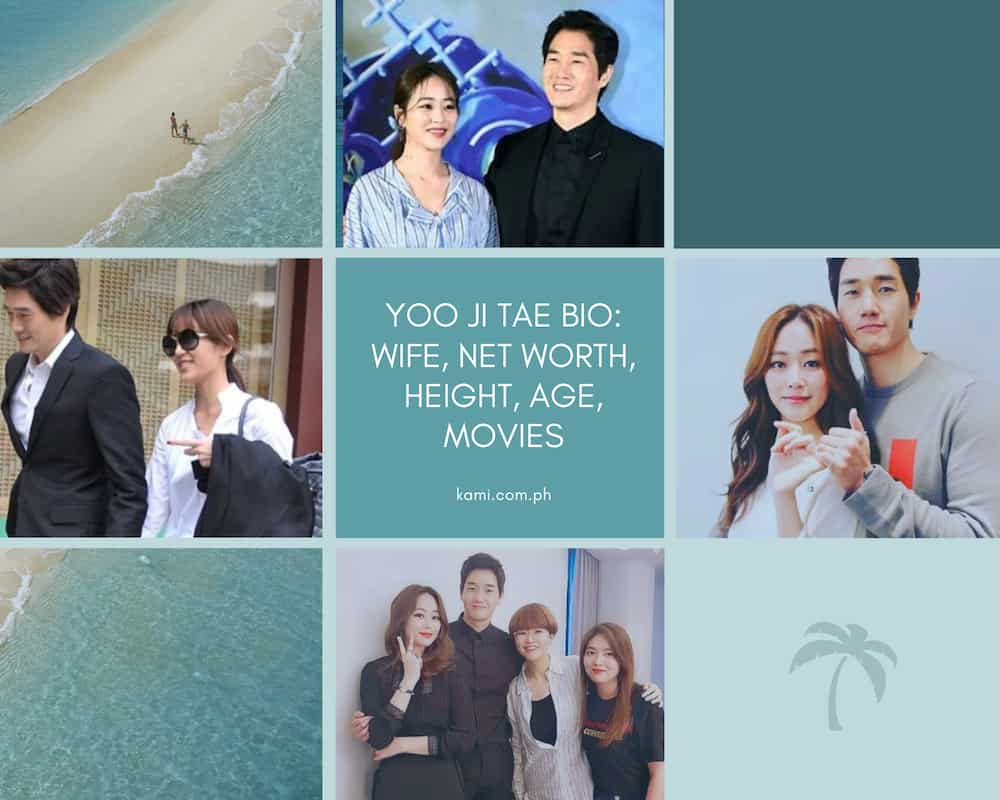 When people hear about South Korea, what comes into mind is the war with the North. Many people become surprised when they learn that South Korea is developed and has made waves on the international stage when it comes to music and films.
Korean pop culture has had a significant impact on youth from all over the world, and that is why stars such as Yoo Ji Tae have had huge success beyond their country's borders. Women can't help liking Yoo Ji Tae photos but unfortunately to them the handsome actor is happily married.
Yoo Ji Tae profile summary
Name: Yoo Ji Tae
Date of birth: 13th April 1976
Place of birth: Sinan County, South Jeolla Province, South Korea
Yoo Ji Tae age: 44 Years Old
Birth sign: Aries
Nationality: South Korean
Height: 186 cm
Weight: 74 kg
Spouse: Kim Hyo Jin
Profession: Actor, model, director
Yoo Ji Tae biography
Tae was born on 13th April 1976 in Sinan County, South Jeolla Province, South Korea. He was raised by a single mother who used to work as a nurse.
In 2008, Yoo Ji Tae obtained his master's degree from Chung-Ang University Graduate School of Advanced Imaging Science, Multimedia and Film. He has also attended the Catholic University of Korea Graduate School of Social Work.
READ ALSO: Daniel Radcliffe bio: height, age, girlfriend, net worth
Career
The award-winning South Korean actor and director began his career as a model shortly before transitioning into acting in 1998. He gained fame almost instantly for his role in the film Attack the Gas Station (1999).
He then got roles in a string of successful films such as Oldboy, Ditto, and Attack the Gas Station. In addition to acting, he is also a screenwriter and film director with his directorial debut being 2013's Mai Ratima.
Yoo Ji Tae wife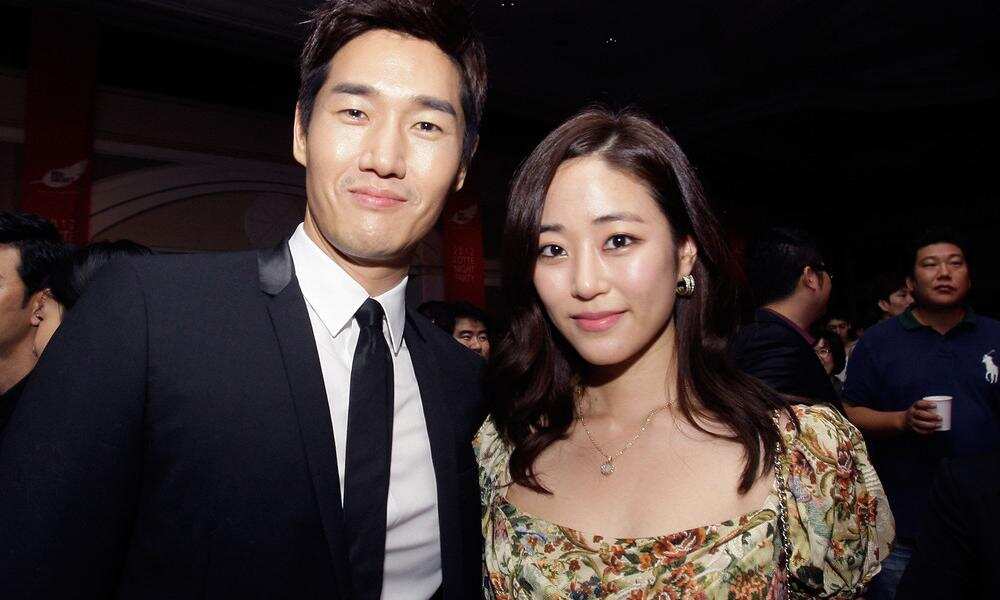 Yoo Ji Tae and his wife Kim Hyo Jin first met in 2003 when they were both modeling for a clothing brand and became friends. It took three years for their friendship to advance into a romantic relationship. In the year 2011, an announcement of their engagement was made in Yoo Ji Tae Instagram account.
They then got married in the same year at the Shilla Hotel in Seoul. The couple is involved in many charities, and the two are honorary ambassadors for World Vision. The couple is blessed with children. The two Yoo Ji Tae children are boys.
Height
When it comes to body measurements, Yoo Ji Tae is considerably tall with a height of 188 cm. His corresponding weight is 74 kg.
His other body features include black eyes and black hair. Yoo Ji Tae height and slim body-build make him the ideal model. He embodies the qualities most women define as handsome.
Movies
Since 1998, Yoo Ji Tae has appeared in many films and drama series for which he has received several awards. Below is a list Yoo Ji Tae movies:
By June (1998)
Attack the Gas Station! (1999)
Ditto (2000)
Nightmare (2000)
Libera me (2000)
MOB 2025 (2001)
One Fine Spring Day (2001)
Wonderful Days (2003)
Into the Mirror (2003)
Natural City (2003)
Oldboy (2003)
Woman is the Future of Man (2004)
Antarctic Journal (2005)
Sympathy for Lady Vengeance (2005)
Running Wild (2006)
Three Fellas (2006)
Traces of Love (2006)
Hwang Jin-Yi (2007)
Hello Schoolgirl (2008)
Secret Love (2010)
Midnight F.M. (2010)
The Human Trust (2013)
The Tenor Lirico Spinto (2014)
The Great Actor (2016)
Split (2016)
The Swindlers (2017)
Svaha: The Sixth Finger (2019)
Money (2019)
READ ALSO: Park Seo Joon bio: girlfriend, height, age, movies, pictures
Yoo has also appeared in several T.V. drama series such as: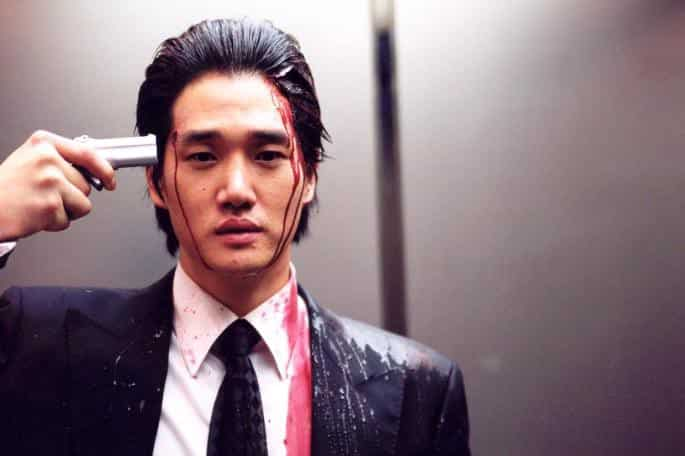 8 Love Stories (SBS; 1999-2000)
Star's Lover (SBS; 2008-2009)
Healer (KBS2; 2014-2015)
The Good Wife (tvN; 2016)
Mad Dog (KBS2; 2017)
Jugglers (KBS2; 2017-2018)
Different Dreams (MBC; 2019)
When My Love Blooms (tvN; 2020)
Philanthropy
Yoo Ji Tae and his wife have made a reputation for themselves as generous and charitable people. Yoo, for instance, has contributed towards the setting up of a kindergarten in Nepal. He also donated to the victims of the Haiti earthquake.
His other charitable efforts include donating funds for the construction of schools in Myanmar, participating in a charity photoshoot to raise funds for victims of facial burns, volunteering in campaigns to deliver free lunch to underprivileged people, advocating for the adoption of abandoned dogs and advocating for action against domestic violence towards migrant wives.
Awards and recognitions
1997 Model Center New Model Awards: Grand Prize
1998 Photographers' Association: Best Model Award
2000 21st Blue Dragon Film Awards: Popular Star Award
2000 8th Chunsa Film Art Awards: Best New Actor
2000 1st Pusan Film Critics Awards: Best New Actor
2003 20th Busan Asian Short Film Festival: Audience Award
2006 4th Korea Fashion World Awards: Best Dressed, Movie Actor Category
2008 5th Short Shorts Film Festival & Asia: Special Contribution Award
2008 25th Korea Best Dresser Swan Awards: Best Dressed, Movie Actor Category
2009 6th Seoul Women's Prize: Recipient
2009 1st Korea Humanitarian Awards: Special Prize
2011 Asia Model Festival Awards: Asia Special Award
2011 1st Ministry of Health and Welfare: Minister's Award
2013 Deauville Asian Film Festival: Jury Prize
Net Worth
There is no doubt that Yoo Ji Tae has made a lot of money in his career. Most of his earnings may come from acting, but he is also an entrepreneur with several investments. However, Yoo Ji Tae net worth has not yet been disclosed to the public, so it is not possible to tell the value of the actor.
Yoo Ji Tae is among the most influential South Koreans due to his contribution to the entertainment industry. He has been an actor for more than two decades winning several awards in the process. He is loved even more for his generosity and regular involvement in charities. He is now focusing more on directing rather than acting, but that might be the right place for him to disseminate the knowledge he has learned over the years.
READ ALSO: Johnny Depp bio: net worth, age, wife, height, could he be the next joker?
Source: KAMI.com.gh