Jinkee Pacquiao bio: husband, parents, age, height
Jinkee Pacquiao is a holistic woman. She has engaged in the Philippine politics and later resigned to embark on charity. She is married to a wealthy boxer in the Philippines, and together they have five children. She is also famous for her love for fashion, shoes, and the latest bags. What else do you know about the Philippine socialite?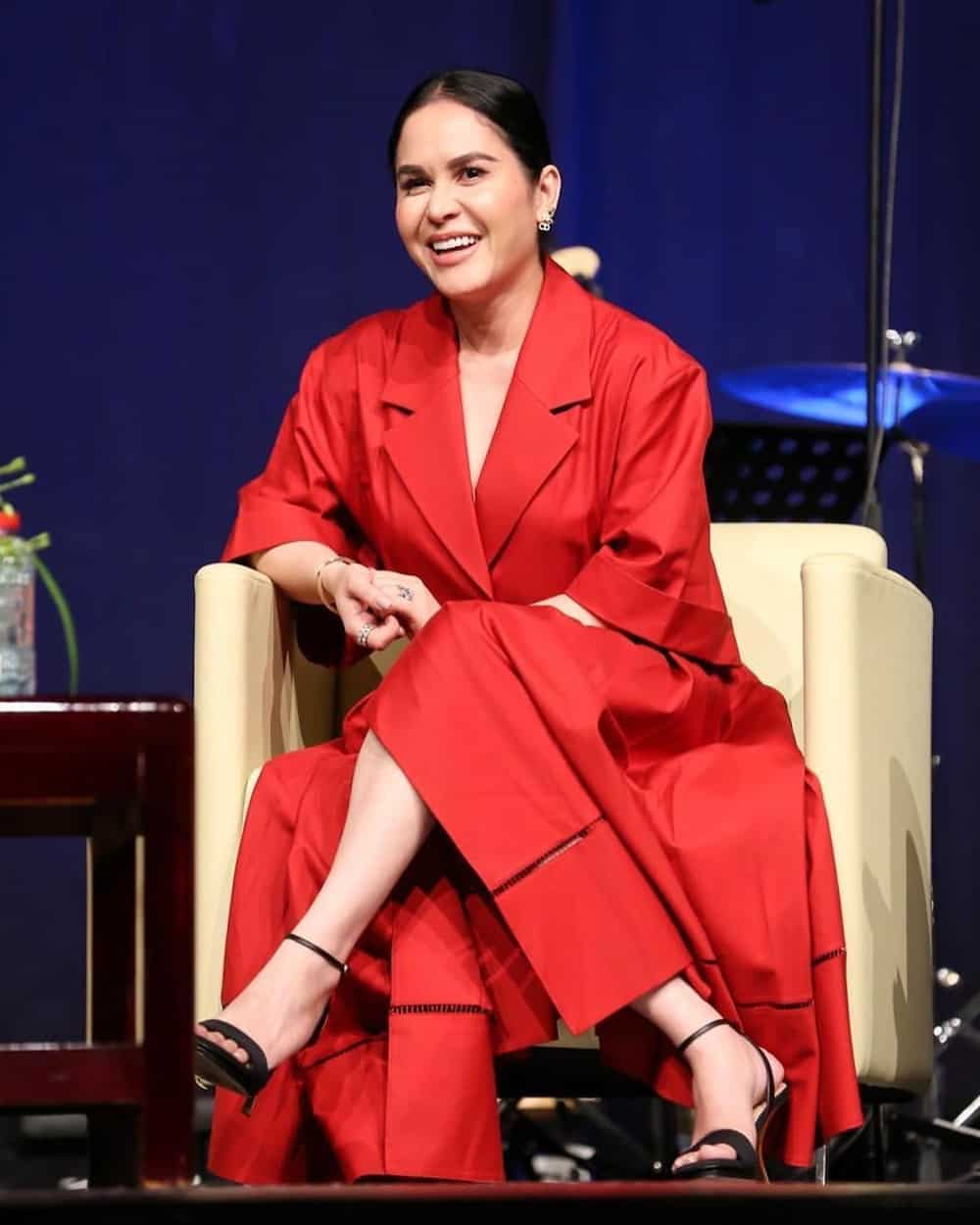 Jinkee Pacquiao is married to one of the richest men in the Philippines. When she met her husband, he was not a millionaire, and did not own jets. Moreover, she stated out by selling beauty products. They got married, and together they have built an empire. She vied for vice governor in one of the Philippines Islands and won. Currently, she is engaged in the family business and charitable work
Jinkee Pacquiao profile summary
Name: Jinkee Pacquiao
Date of birth: 12th January 1979
Age: 40 years old
Place of birth: General Santos City, Philippines
Parents: Rosalina Capena and Nestor Jamora
Siblings: Janet Jamora and Haydee Jamora
Spouse: Manny Pacquiao
Children: Mary Divine Grace, Queen Elizabeth, Israel, Michael, and Emmanuel
Jinkee Pacquiao bio
Jinkee Pacquiao birthday is on 12th January 1979. Where is Jinkee Pacquiao from is a question commonly asked. She was born in General Santos in the Philippines. Her mother, Rosalina Capena and father Nestor Jamora, were from conservative backgrounds. She was born together with her twin sister Janet Jamora. The family was a middle class one, and they made a living by buying and selling coconuts.
Jinkee Pacquiao parents raised the two girls as active members of the church community. They were also brought up to lead a modest life. Virtues she gained as a young girl are evident UpToDate since she very active in charity work. Currently, Jinkee Pacquiao age is 40 years old.
Her education
After high school, she joined Notre Dame, where she studied business management. Later, she took a two-year course in computer Programming at A.M.A. Computer University. While studying, she worked as a mall cosmetologist in order to support herself. The job made her gain interest in fashion and a makeup.
READ ALSO: Vicky Belo bio: children, husband, net worth, age
Her husband
While she was working at Fillmark Mall, she met Manny Pacquiao, who is currently her husband. The two were introduced by Jinkee's uncle who was her husband's assistance at the time. After a seven months relationship, the two got married in May 2000. Initially, her husband was a professional boxer. Moreover, he is also a businessman and a senator in the Philippines.
Pacquiao made his first political attempt and vied for a sit in the house of the representative. Unfortunately, he was defeated by his opponent Darlene Antonino Custodio. In 2009, he competed for a legislative seat and won in a landslide. He ran for a second term after running unopposed for re-election. In 2016, he won a seat as a Philippines senator. The two are devoted in religion and are active in evangelical protestant faith.
Her children
As per 2019, together with her husband have five children, two daughters, and three boys. Their names are: Queen Elizabeth, Mary Divine Grace, Emmanuel Jimuel, Michael Stephen and Israel Pacquiao. Four of her children were born in the Philippines while Queen was born in the United States.
Jinkee Pacquiao twin sister
Is Jinkee Pacquiao a twin is a question, most people ask, whenever they see Janet Jamora. She has a twin Janet, and the two are quite close. This is evident from the photos the two have taken together. Her sister is allegedly two minutes older. She is not as popular as Jinkee but she also active in social media. They are not the only two siblings in their family; they have another sister, Haydee Jamora.
Her career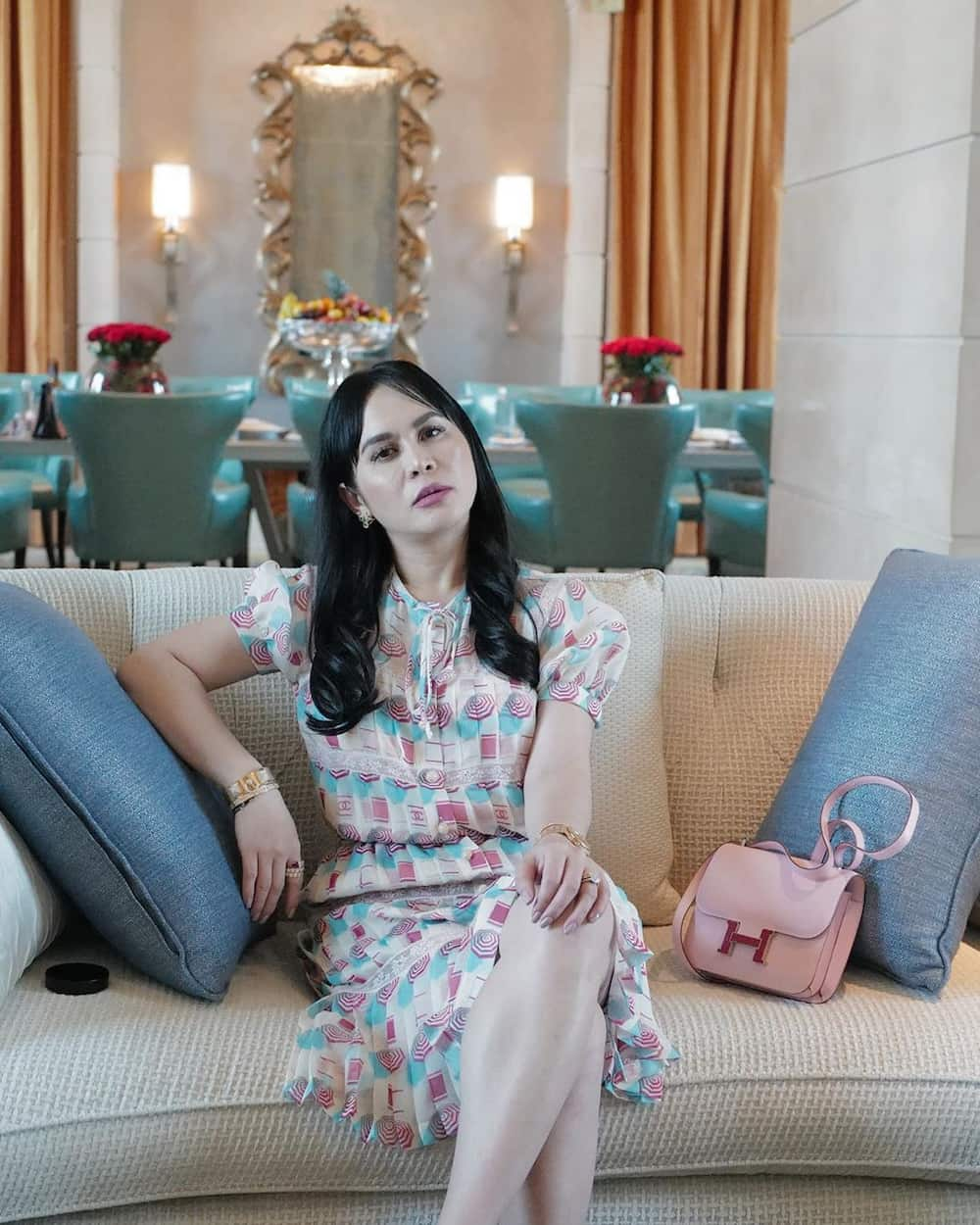 She has been in politics between 2013 and 2016 as the Vice Governor of the Sarangani area. She decided to run for the position because her husband was having a difficult time deciding whom he was going to vote for. However, she retired in 2016 to focus on her businesses.
Jinkee Pacquiao business
Together with her husband, they have numerous businesses. Approximately, the family owns 14 businesses in Philippines. Some of them include, a sport bar, clothing store, a gym, a merchandise store, and a beach resort among others. They also have properties in California in the United States of America.
Recently, she took up her Instagram account to unveil an upcoming food franchise family business. She promised the public soon to witness their kiosks in leading malls and towns. Moreover, they don't just invest but they also give back to the society as a family. They have a Heart Foundation, which is a charitable program that provides cardiac care for needy children in the Philippines.
Her body measurements
Jinkee Pacquiao height is unknown but she has a beautiful body. When you view her pictures, you cannot say she is a forty-year-old mother of five children. That is why people keep on asking how old is Jinkee Pacquiao. Jinkee Pacquiao beauty products make her a famous fashion icon in the world. She wears the latest designer dresses, shoes, and bags and her body seems to favor her a lot.
She has an intense love for jewels. Subsequently, she is spotted wearing Juste un Clou and Cartier Love bracelets. She also puts on a signature watch, which is Audemars Piguet Royal Oak. She uses private jets to attend to brand launches. Through an Instagram post, she revealed that she often shops at high-end boutiques in Melrose Place in Beverly Hills.
Jinkee Pacquiao is a famous socialite in the Philippines. She is a dedicated wife to Manny since 2000. She has engaged in politics as a Vice Governor in the Philippines. She retired in 2016 to concentrate on family and business. She and her family own numerous businesses. Moreover, she is a super mom who is raising three boys and two girls. She is famous for dressing in designer jewelry, clothes, shoes, and bags. She also gives back to the society through a charity Heart Foundation she established together with her husband.
READ ALSO: LJ Reyes bio: age, daughter, son, business, dating history
Source: KAMI.com.gh