Julie Anne San Jose bio: Age, height, photos, dating, songs
Julie Anne San Jose was born to be a star. At three years old, she was already competing in contests such as Eat Bulaga's Little Miss Philippines. Therefore, her success can be attributed to the support received from her parents, even when she was still a tender child. Since then, she has grown to be a multi-talented professional who has graced Filipina screens for a long time. She is a singer, actress, and model best known for her single I'll Be There and has been a recipient of the Diamond Record Award from the Philippine Association of the Record Industry.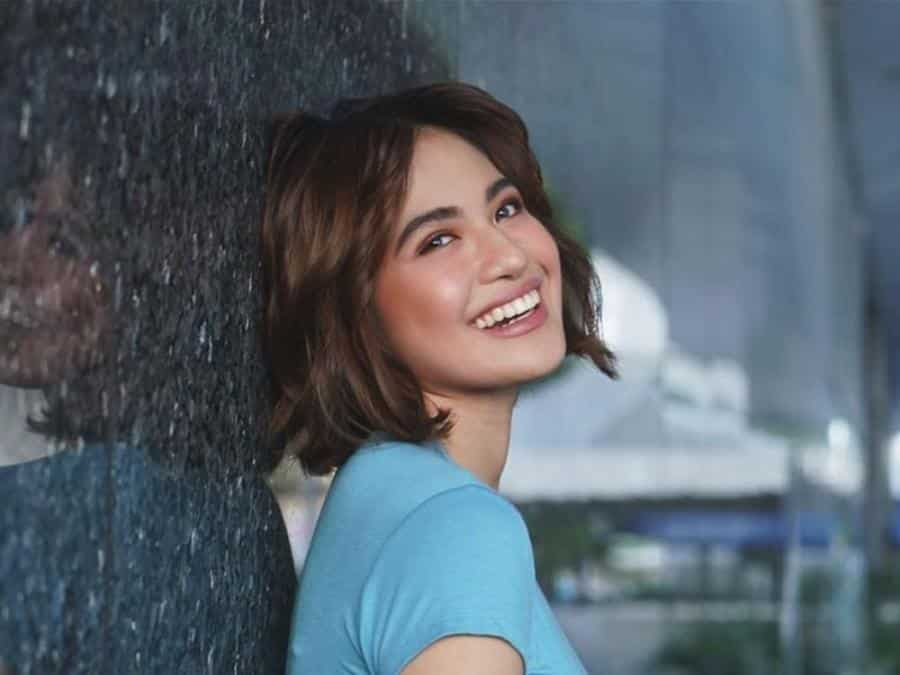 People always have a soft spot for child celebrities and walk the journey with them as they grow. Penaflorida San has been active since she was about ten years old, and her journey has been nothing but tremendous. It is incredible how many people believed in her from the start, and she has rewarded them with only the best content both as a singer and actress.
Julie Anne San Jose profile summary
Name: Julie Anne Penaflorida San Jose
Julie Anne San Jose birthday: May 17, 1994
Place of birth: Novaliches, Quezon City, Philippines
Julie Anne San Jose age: 26 years old
Birth sign: Taurus
Nationality: Filipina
Height: 165 cm (5'5")
Weight: 51 kg (112 lbs)
Occupation: Singer-songwriter, actress, model, composer, and TV personality
Biography
Julie Ann Penaflorida San Jose was born on May 17, 1994, in Quezon City, Philippines. Her father, Jonathan Roque San Jose, was a computer operator and her mother, Marivic Camzon Penaflorida, an instructor.
She hails from a family of three with two other siblings Joanna Marie and Jan Christine San Jose. At only two and a half years old, Julie San sang Donna Cruz's version of Habang May Buhay.
Her parents noted her talent and enrolled her at the Center for Pop Music while she was three years old. It is the same year she found her way to television after being cast in the children's show Batibot.
Height
Julie Anne San Jose height is 165 cm (1.65 m/ 5 feet and 5 inches) tall. The singer has a corresponding weight, which is 51 kg. Her other body features include dark brown hair and black eyes.
Julie Anne San Jose dating
The dating history of Julie Anne San Jose is very brief, as she is not known to have been in many relationships. She is believed to be single, currently with only two previous relationships known to the public. In 2013 she was dating actor Alden Richards, and then they parted ways. Jose Penaflorida and actor Benjamin Alves began dating in 2017, but they broke up in 2018.
READ ALSO: Rose Blackpink bio: Age, height, Instagram, net worth
Songs
Although many people know her by her song I'll Be There, she has several other songs that have done quite well with the first Julie Anne San Jose album being self-titled. The albums she has released are Julie Anne San Jose, Deeper, and Forever Extended Play. These Julie Anne San Jose songs include:
Enough (2012)
Bakit Ngayon (2013)
For Everything (2013)
Deeper (2014)
Right Where You Belong (2014)
Blinded (2014)
Tulad Mo (2014)
Dedma (2014)
Kung Maibabalik Ko Lang (2015)
Tidal Wave (2015)
Not Impressed (2015)
Forever (2015)
Julie Anne San Jose photos
Although most of her recent photos can be found through Julie Anne San Jose IG, she has a presence in other social media platforms. Julie Anne San Jose Twitter account has over 2 million followers eager to see her post more content.
Julie Anne San Jose Facebook page also has about 1.3 million followers. Here are some of the best photos she has shared with her fans:
One birthday at a time
Birthdays come only once a year, and Julie Penaflorida does not take that for granted. This photo is a testament that she celebrates the best way she knows. Her birthday came during the Covid-19 pandemic when social gatherings have been banned around the world. As a result, Penaflorida couldn't host a large party, but she did have several delicacies as she stayed indoors. All she could do was celebrate with her fans online, and the birthday wishes did come in numbers.
Jam with Julie
Julie Anne Penaflorida Jose Facebook fans are lucky to have the star regularly perform to them through JamWithJulie sessions. It is also a reminder that Jose can play very many instruments apart from singing. This has incredibly raised her reputation as an artist because, unlike many singers, she can perform by herself from anywhere and at any time.
Beautiful sunsets
It is not always about work when it comes to Anne Penaflorida. Sometimes she has to devote time for herself where she is not minding about pleasing other people but enjoy the peace. The beach is one of the places to go when looking for a quiet and peaceful environment. There is no doubt that Anne Penaflorida was enjoying the view, breeze, and her own company. It is also a place to get inspiration for new ideas that she can easily turn into music for her fans.
Earth-day
Anne Penaflorida is very passionate about the environment. She does participate in conservation programs aimed at making the earth better than she found it. She has thus become an advocate and role model because she influences millions of her fans to show appreciation for Mother Nature.
A sight to behold
While Jose Penaflorida may be promoting Sohoton Cave & Natural Bridge, most of the viewers will take note of her lovely figure. After all, she is a model, and therefore she must always take care and be mindful of her body. We can all tell that she loves hiking, and hence the physical activity is good for her health. She probably also eats healthy and must be going to the gym often.
Julie Anne San Jose has come a long way from when she was a child star to being an independent adult with worldwide fame. She has remained relevant for a very long time due to her being multi-talented. When she is not acting, she can sing. She also plays several instruments and has managed to attract millions of fans, thus building a brand in the process.
READ ALSO: Aamir Khan bio: Movies, wife, net worth, age
Source: KAMI.com.gh