Yeng Constantino bio: age, net worth, height, is she married?
Her talent for writing songs and making music that is not only relatable but also full of heart is what makes Yeng Constantino an OPM favorite. Having released songs like 'Hawak Kamay,' 'Salamat,' and 'Cool Off,' fans can not help but sing along to this singer-songwriter's masterpieces.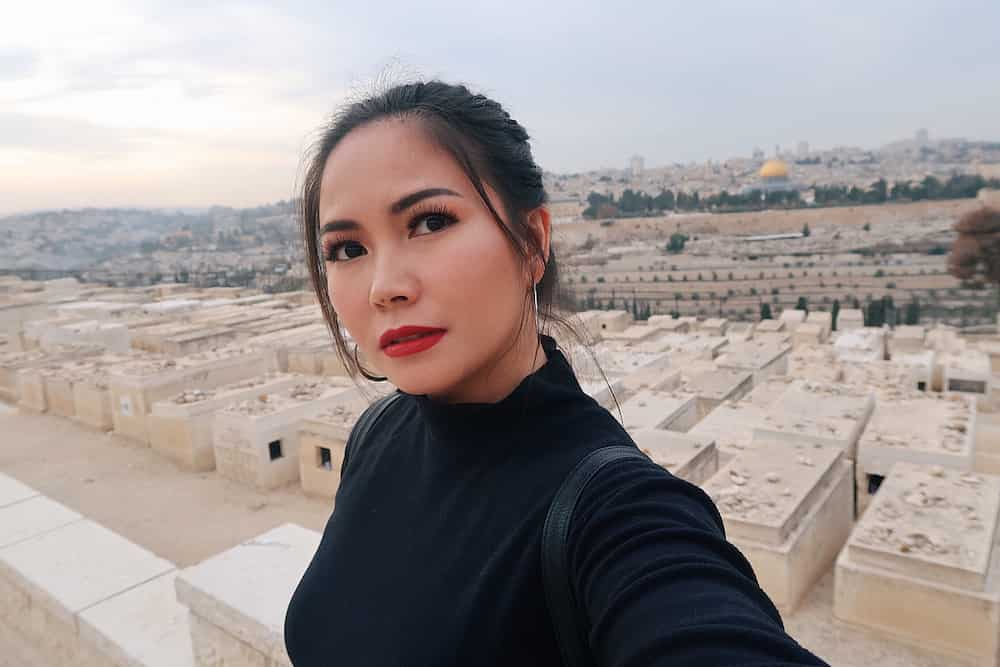 Of course, behind the singer's pop-artist persona and musical success lies her journey and experiences that got her to where she is now. Get to know everything about the singer, starting from the beginning of her career.
Yeng Constantino height and profile summary
Full name: Josephine 'Yeng' Eusebio Constantino-Asuncion
Birthday: December 04, 1988
Birthplace: Rodriguez, Rizal
Age: 30 years old
Zodiac sign: Sagittarius
Height: 5'2" or 1.57 m
Nationality: Filipino
Profession: Singer
Labels: Star Music, Star Magic
Mother: Susan Constantino
Father: Joselito Constantino
Spouse: Victor Asuncion
Instagram: @yeng
Facebook page: @yengconstantinoreal
Fanbase name: Yengsters
Yeng Constantino fun facts
Here are some fun and quirky facts about the Kapamilya star as reported by onemusic.ph.
Yeng used to listen to her father's instrumental cassettes when she was young. This is where she developed her love for singing and songwriting.
During her younger years, she would write songs about anything. She even wrote songs about the Filipino favorite noodle snack Pancit Canton.
She wrote one of her most prominent songs 'Hawak Kamay' at age 14.
Her song 'Hawak Kamay' is about her deep friendship with one of her cousins. Her first live performance of the song was on the stage of the first season of Pinoy Dream Academy.
Yeng herself was in awe of her original composition 'Hawak Kamay'. It was then that she recognized her skills.
One of her idols is none other than the 'King of Pop', Michael Jackson.
Her first regular television hosting project was on Music Uplate Live.
She is Christian and is very religious.
Because of her faith, Yeng really treasures her visit to the Holy land. She considers Jerusalem, Jordan, and Egypt to be her favorite places.
Her song 'Ikaw' is a song that showcases and describes her love for her husband. The song celebrates the two of them, which is why she considers it her favorite music video.
She only started entertaining suitors when she was 23 years old.
Yeng admitted to having a crush on Korean host, singer, and actor Ryan Bang.
When it comes to musical influence, Yeng draws her inspiration from artists Avril Lavigne, Kitchie Nadal, Alanis Morissette, Barbie Almalbis, and Acel Bisa.
READ ALSO: Netizens slam Yeng Constantino over doctor-shaming post
Yeng Constantino age and career
Yeng took her shot in the music industry by entering televised competitions when she was young. At 18 years old, she joined ABS-CBN's Pinoy Dream Academy and on December 16, 2006, she was crowned the first-ever star dreamer of the reality show. This is where she made her legacy and wowed everyone with her one of a kind original, 'Hawak Kamay.'
However, things were not always smooth sailing for the now Kapamilya singer. Before her win in Pinoy Dream Academy, she had already been joining these types of competitions since 2002. Unfortunately, she often faced rejection while auditioning for shows like Star In a Million and StarStruck.
Thankfully, that was not enough to put out her burning passion for music and becoming a musician. Following her win in Pinoy Dream Academy, Yeng went on to become the Philippines' very own Pop Rock Princess. Now, at 30 years old, she is still rocking stage performances and concerts alongside fellow singers KZ Tandingan, Kyla, and Angeline Quinto as a group called DIVAS.
Yeng Constantino songs and musical journey
Once she settled into the industry as the new Grand Star Dreamer, Star Records (Star Music) launched her debut album titled 'Salamat'. It contains ten songs in total with seven songs being her original compositions. These are the ten tracks included in the album:
Salamat
Away Bati
Cool Off
Time-In
Bulag, Pipi, at Bingi
Just Can't Say
Awit ng Pangarap
If We Fall in Love
Pangarap Lang
Hawak Kamay
Her first album was well-loved by the public and reached gold record in February 2007. In the same year, it managed to reach 3-time platinum. In 2008, she released another album titled 'Journey' which again was certified gold. 'Journey' is a mix of her original compositions and collaborations with her band 'Morning Glory', that she was part of when she was still performing gigs before her big break. The 12 tracks on the album are the following:
Di Na Ganun
Ikaw Lang Talaga
Promise
Pili Ka Lang
Tao Lang Ako
What About Us
Himig ng Pag-Ibig
Bakit Nga Ba
If You Go
Why Can't You
Tala
Habambuhay
In her third consecutive year of making and putting out music, she released the album 'Lapit' (2009). This time, Yeng's treat for her fans was her collaboration with alternative rock singer Raimund Marasigan of the band 'Sandwich.' As Yeng is a big fan of the singer, she asked him to produce this album; she wrote the songs while he composed the melodies. Here are the songs in the 10-track album:
Wag Kang Magtatanong
Jeepney Love Story
Pag Ayaw Mo Na
Siguro
Takas
Maghihintay
Wag Na
Akin ka Na
Siguro
Lapit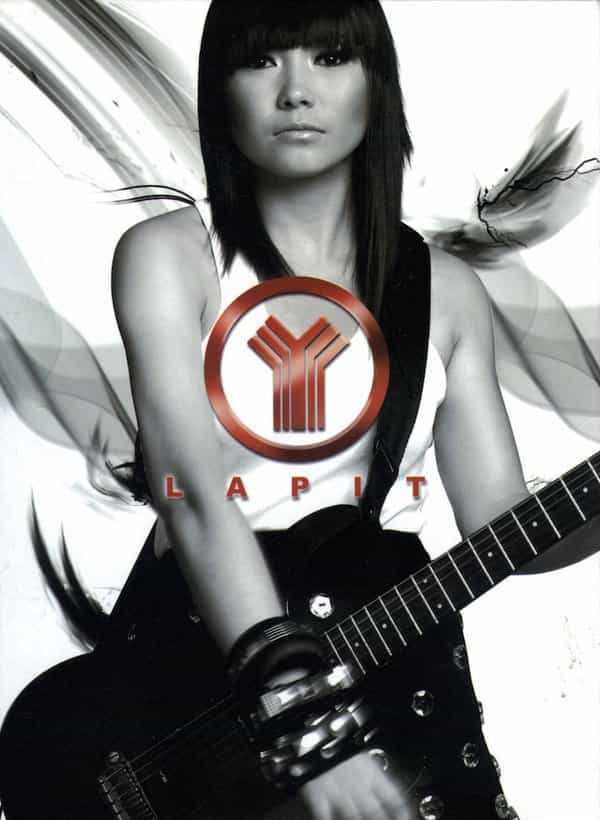 The pop singer's next musical release was a live album in 2011 that gives admiration to Original Pilipino/Pinoy Music hits from the 1980s to 1990s. The well-received album, which was done in collaboration with lead guitarist Jack Rufo of the 90's hit band Neocolours, reached platinum status and is a compilation of the following 10 songs:
Alapaap
Mahirap Magmahal ng Syota ng Iba
Paniwalaan Mo
Kumusta Ka
Even If
Kahapon Lamang
Kahit Konti
Esem
Banal Na Aso, Santong Kabayo
Hawak Kamay-Salamat Medley
In 2013, Yeng released yet another 10-track album titled 'Metamorphosis.' This, according to the artist, brings out a new Yeng with new music for her listeners. The album's 10 songs include:
B.A.B.A.Y
Hahanapin Kita
Messiah
Chinito
Josephine
Teleserye
Pasensya Na
Pag-Ibig
Sandata
Di Pa Huli
The following year (2014), fans welcomed an album literally filled with love. The album titled 'All About Love' was released a year before the singer walked down the aisle (2015) and was created by Yeng, her friends, and even her now-husband Victor Christian Yan Asuncion. The album houses the following songs:
Shining Like The Sun (Baby Are You Ready)
Dance Without the Music
Ikaw
Dito Ka Lang Sa Tabi
Feels Like
Your Love Is My Relief
What's Up Ahead
So Beautiful
Ferris Wheel
Una't Huling Pag-Ibig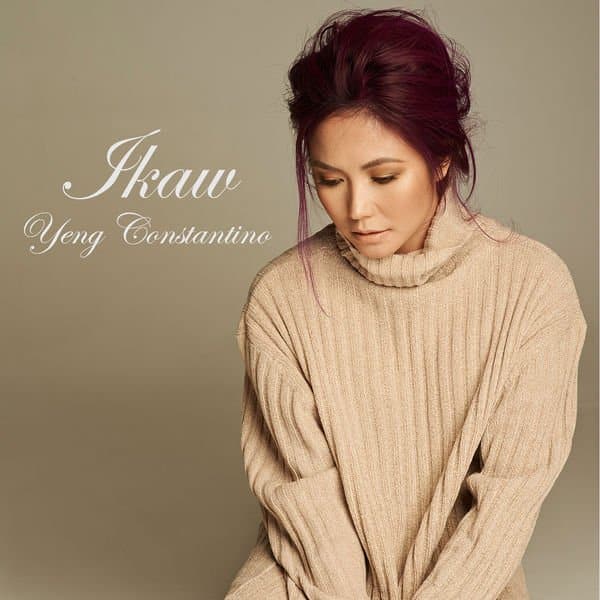 By the year 2016, Yeng had already been in the music business for a decade. In celebration, 'Yeng 10', an 18-track album of her remastered hits and some new songs, was released. The songs are:
Hawak Kamay
Cool Off (Radio Edit)
Time In
Pangarap Lang
Salamat
Himig Ng Pag-Ibig
Di Na Ganun
Habambuhay
Lapit
Jeepney Love Story
B.A.B.A.Y
Chinito
Josephine (Radio Edit)
Pag-Ibig
Alaala
Ikaw
Dance Without the Music
PAASA (T.A.N.G.A.)
Her most recent album called 'Synesthesia' went out in 2018. It is centered on the artist's recently discovered condition with the same name. As the ABS-CBN singer explains, it is a neurological condition wherein the senses are 'mixed' up'. For example, when she hears a song, she sees a certain color interpretation of it. She can also relate certain tastes to specific colors. The album features the nine following tracks:
Pinipigil
Bakasyonista
Ako Muna
Haligi
Tahimik
Kulang
Pagpaparaya
OK Na 'Ko Pag Nawala Ka
Dasal
Yeng Constantino siblings and family
Behind the fancy celebrity life, Yeng comes from a simple family comprised of her mother, Susan Constantino, her father Joselito Constantino, and her four siblings. In an interview with Magandang Buhay, she expressed that she did not grow up in a rich family but that her parents did everything for all of them to live comfortably.
READ ALSO: Shanti Dope bio: real name, age, height, songs
Her mother took on many jobs such as washing laundry and selling meat and fish in the market while her father worked as a librarian. Of the five siblings, the singer is the youngest. Her four older siblings are namely Cookie, Nano, Jocelyn, and Donna Constantino.
Just like any other person, Yeng is no stranger to issues in the family. She admits to having had a cold relationship with her mother at the start of her career because of misunderstanding her way of showing affection. It even came to the point where she would only mention her father during interviews. Thankfully, she reconciled with her mother after an eye-opening talk with a church pastor.
Additionally, the artist is not the only musically gifted person in the family. She shares the love of singing with her sister, Cookie. In an episode of Gandang Gabi Vice, Cookie stepped up to perform a Regine Velasquez song titled 'Kailangan Ko'y Ikaw' wherein she showcased her lovely voice.
Yeng cares deeply for her family and shares a close relationship with them. She thanked her sister, Donna, in an emotional interview with Magandang Buhay. She is thankful that her sister played the role of her second mother when she was little and she told of how lost she was when Donna left home.
Meanwhile, when a negative comment made by boxing champ Manny Pacquiao about the LGBT community went viral, Yeng felt deeply about it as it had affected her gay brother. She took to social media to express herself and defend the community.
Aside from her immediate family, Yeng actually has a relative in showbusiness. She surprisingly shares a family connection with prominent reality star and host Robi Domingo. The pair, who have worked together as hosts on the second season of The Voice Kids, are actually second cousins.
READ ALSO: Angeline Quinto, pinagkaguluhan sa Divisoria habang kumakain ng street food
Story of success: Yeng Constantino net worth
As an active pop artist in the music scene, Yeng has left her imprint on OPM. In an article by networthpost.org, the singer's net worth is estimated to be around $10 million. On Youtube, she is part of Esquire's list of highest-earning Pinoy celebs on the video-sharing site alongside Andrea Brilliantes and Kristel Fulgar.
As told by Esquire, Yeng comes third in the list with an estimated earning of 1.3k-20k dollars a month. Aside from this, the singer has multiple awards in the field of music. She is a frequent winner of Awit and MYX Music Awards.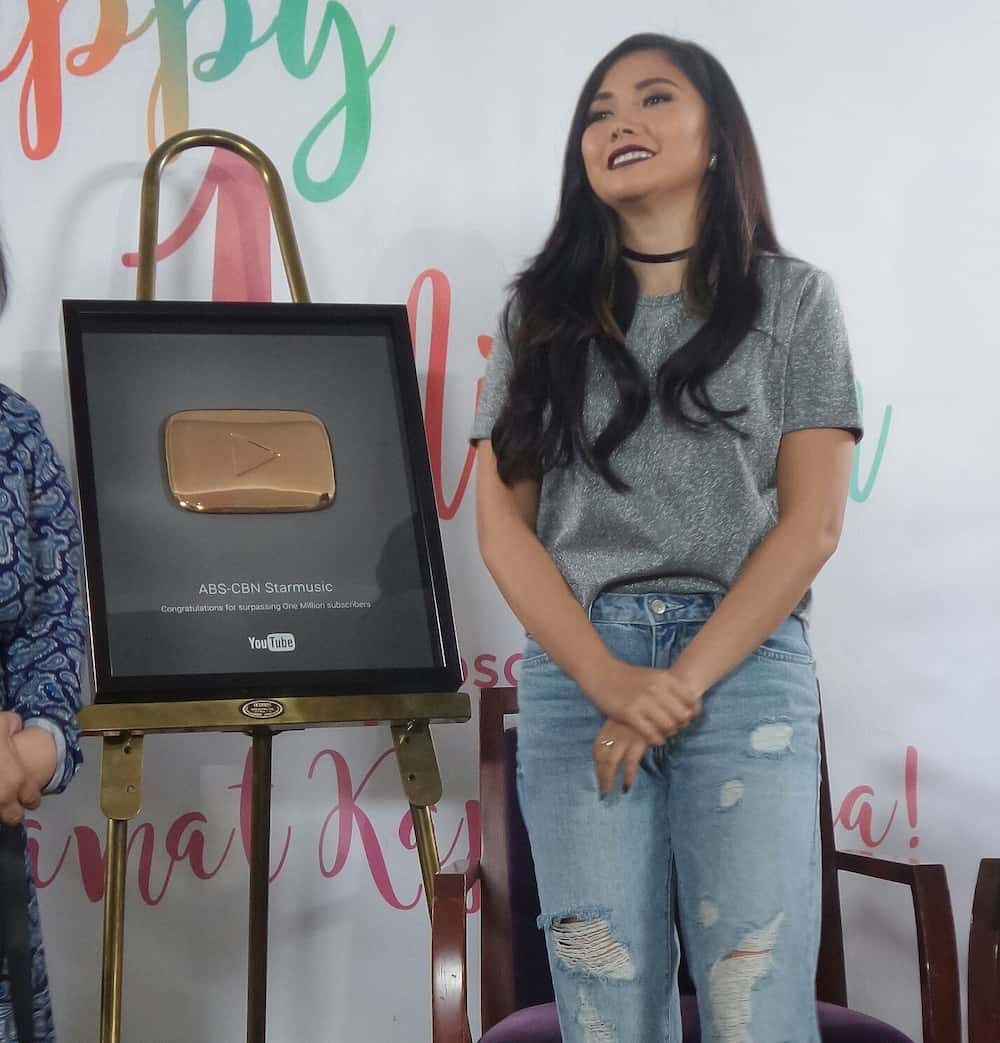 To prove just how much love she receives, she won the Favorite Female Artist award three years in a row from 2011 to 2013 in the MYX Music Awards. Also, the rock princess' song 'Ikaw' was recognized as the Song of the Year in the 28th Awit Awards. These are just some of the various musical recognitions the artist has received over the years in the industry.
When it comes to her lifestyle, Yeng is living quite comfortably. On her official Yeng Constantino Instagram account, fans can check out just where she has been traveling to together with her husband. Although it may not be indicated on the account as posts, she has a story highlights section that showcases the places they have been to. These include countries like Korea, Japan, Cambodia, and more. As of now, the singer has 5.8 million followers on the app.
Yeng Constantino husband name, married life
The Yeng and Yan love story is as adorable as it gets. Yeng's husband, Victor 'Yan' Asuncion, was her first official boyfriend. As fate would have it, Yan was also a musician (part of a band) much like the love of his life. The two met through a common friend and officially got together in June of 2013.
Yeng explains that Yan courted her traditionally, asking for her parents' permission at their house. Aside from their common interest in music, the singer explains that one thing she liked the most about her significant other was his strong faith and love for God.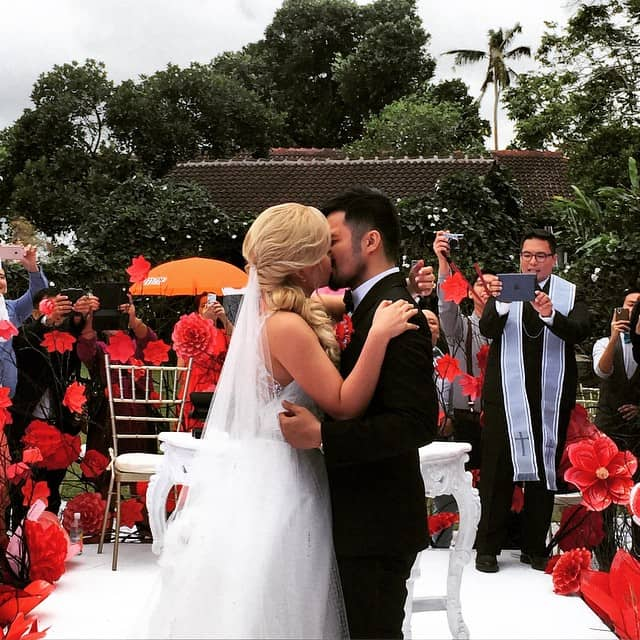 After eight months of dating, the pair was already sure of each other and got engaged. The proposal happened where they supposedly had their first date, in a field at 'The Fort.' They shot their prenuptial video in La Union. The video was released in December 2014.
On February 14, 2015, the couple shared their sweetest Valentine's Day ever as it was also their wedding day. The much-awaited Yeng Constantino wedding was held at Hacienda Isabella in Cavite. Four years after their marriage, the duo is still as strong as ever and enjoy traveling to different tourist spots in the Philippines and out of the country.
From academy dreamer to dream come true, Yeng stands true to being an artist that puts her soul into making music. Even after years in the industry, she still has not lost her touch and continues to amaze people with her performances. With more concerts with her group DIVAS and definitely more upcoming music, Yengsters have a lot to look forward to from the one and only Yeng Constantino.
READ ALSO: Angeline Quinto reacts to Yeng Constantino used her "mamahalin" shoes
Source: Kami.com.ph