Mamamoo profile: members' names, ages, facts
Having debuted in 2014, the four-piece South Korean girl group, Mamamoo, has been rocking the music industry with their hits for years already. Mamamoo members are Solar, Moonbyul, Wheein, and Hwasa, who are all both equally gorgeous and talented artists of RBW agency. With the group's high status in the world of K-pop, what is there to know about Mamamoo profile?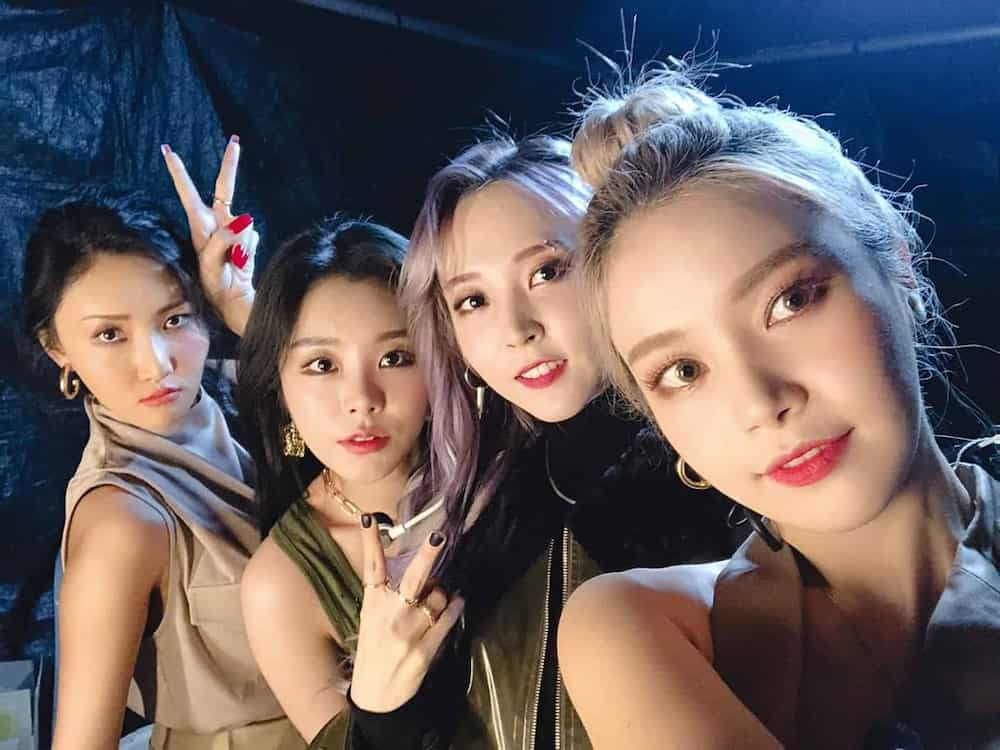 K-pop quartet, Mamamoo, is one of the top South Korean girl groups alongside well-known names such as Twice, Gfriend, and Red Velvet. Mamamoo is considered as one of the oldest groups in the industry but that has not stopped them from the topping charts and delivering electrical performances.
What does 'Mamamoo' mean?
Their eye-catching style and powerful vocals give justice to their name, which comes from the sound that babies make. According to the Mamamoo members, 'Mama' signifies mother. Meanwhile, their fanbase is adorably called MooMoo, which comes from doubling the 'moo' in their name.
'MAMA' means mother. So it means that we want to approach our listeners organically and instinctively with our music.- Mamamoo
Mamamoo members profile summary
Aching to know more about the girl group aside from the Mamamoo members names? Here is everything you need to know about Mamamoo members age, height, weight, blood type and much more.
Solar Mamamoo profile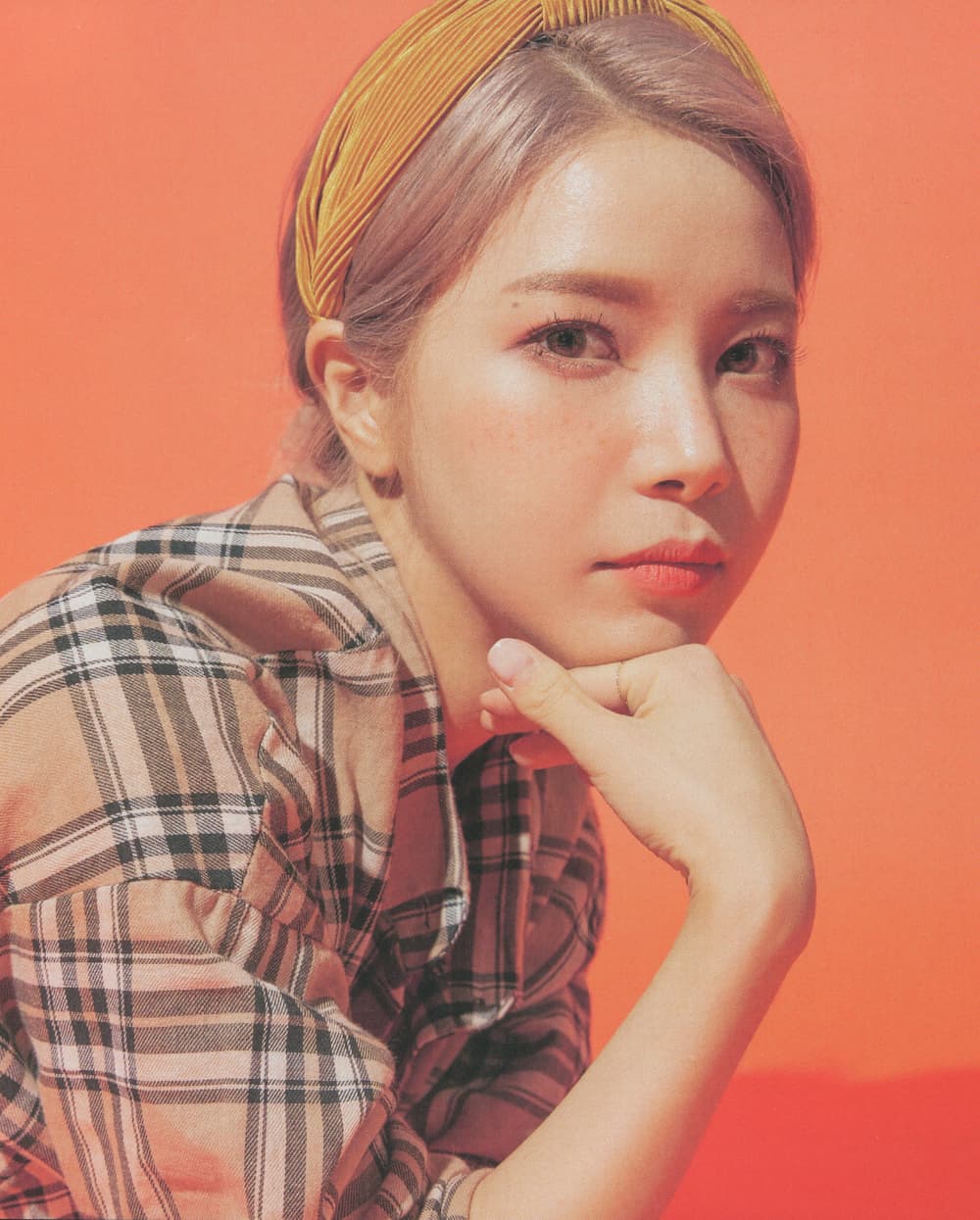 Name: Kim Yong Sun (김용선)
Stage name: Solar (솔라)
Birthday: February 21, 1991
Birthplace: Seoul, South Korea
Zodiac sign: Pisces
Age: 28 years old
Height: 163 cm
Position: Leader, visual, main vocalist
Nationality: South Korean
Blood type: B
Facts about Solar
She is the oldest among the Mamamoo members.
She has a YouTube channel called solarsido.
Solar originally wanted to be a flight attendant but quit because she thought she was not up for the job.
Aside from being the group's leader, she is known as the 'mom' of Mamamoo.
She has an older sister named Kim Yong Hee.
She studied at Modern K Music Academy University.
Solar can play the piano
She is scared of ghosts and riding rollercoasters.
Hwasa Mamamoo profile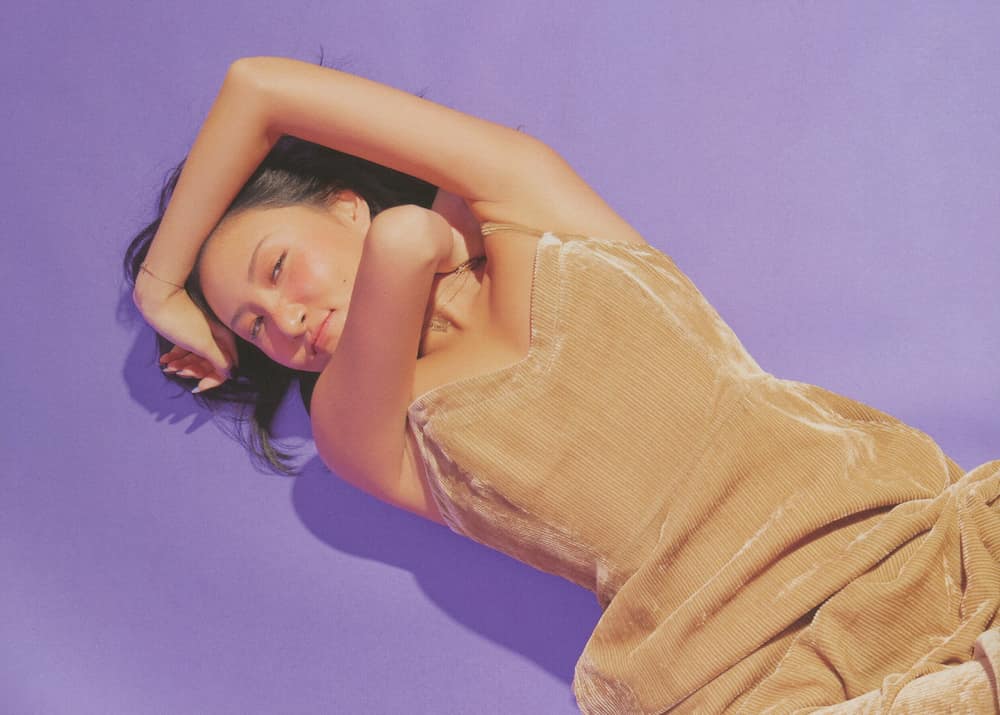 Name: Ahn Hye Jin (안혜진)
Stage name: Hwasa (화사)
Birthday: July 23, 1995
Birthplace: Jeonju, South Korea
Zodiac sign: Leo
Age: 24 years old
Height: 162 cm
Position: Lead vocalist, leap rapper
Nationality: South Korean
Blood type: A
Facts about Hwasa
Hwasa is the maknae which means the youngest of the group.
She is also the youngest in the family and has two older sisters.
She went to Wonkwang Information Arts High School.
She likes listening to Jazz music and cooking.
Hwasa and Wheein have been friends since middle school.
Because she is allergic, she can not have pets, unlike the other members. Instead, she has a toy lion.
She is the writer and composer for My Heart/I Do Me in their first mini-album, Hello.
Hwasa's solo, Twit, is based on her non-celebrity ex-boyfriend.
READ ALSO: Unraveling interesting facts about Stray Kids members
Wheein Mamamoo profile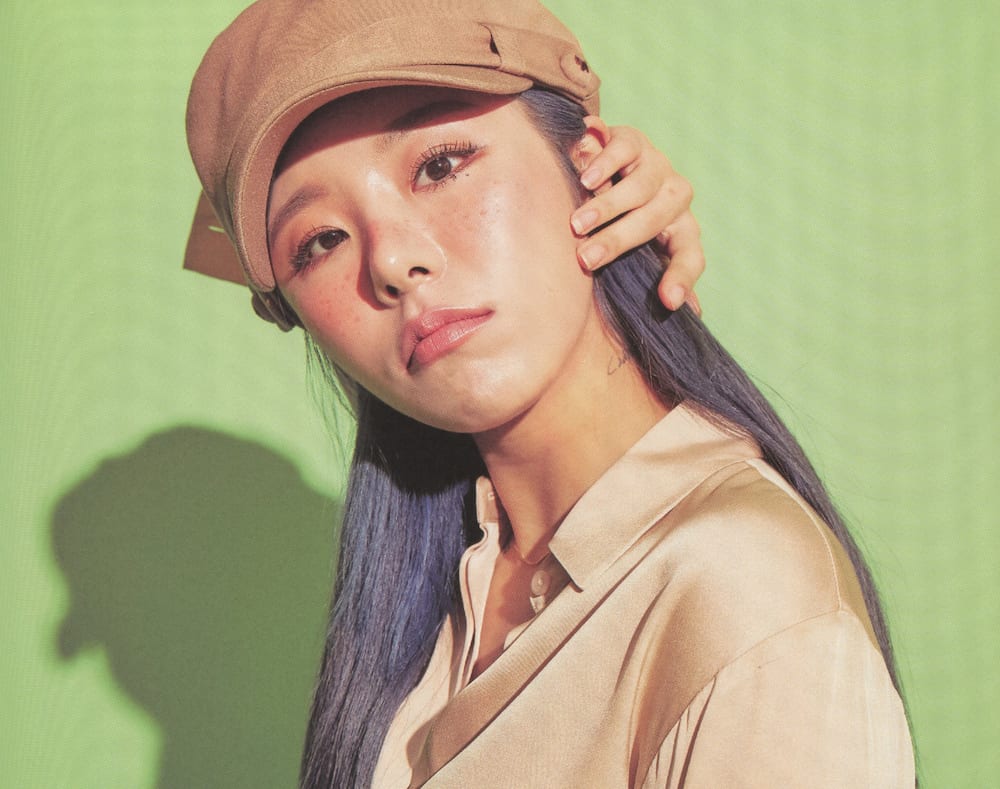 Name: Jung Whee In (정휘인)
Stage name: Wheein (휘인)
Birthday: April 17, 1995
Birthplace: Jeonju, South Korea
Zodiac sign: Aries
Age: 24 years old
Height: 162 cm
Position: Lead vocalist
Nationality: South Korean
Blood type: B
Facts about Wheein
Unlike the other members, Wheein does not have any siblings.
She is a self-proclaimed snack queen.
Her hobby is drawing and is fond of watching mukbang or eating shows.
Wheein has a cat named Ggomo.
Wheein is a former trainee of MBK Entertainment.
Her ideal guy is South Korean rapper Beenzino.
Wheein and Hwasa have known each other since middle school, with both of them attending Wonkwang Information Arts High School.
She had an appearance as Half Moon on King of Masked Singer.
Myoonbyul Mamamoo profile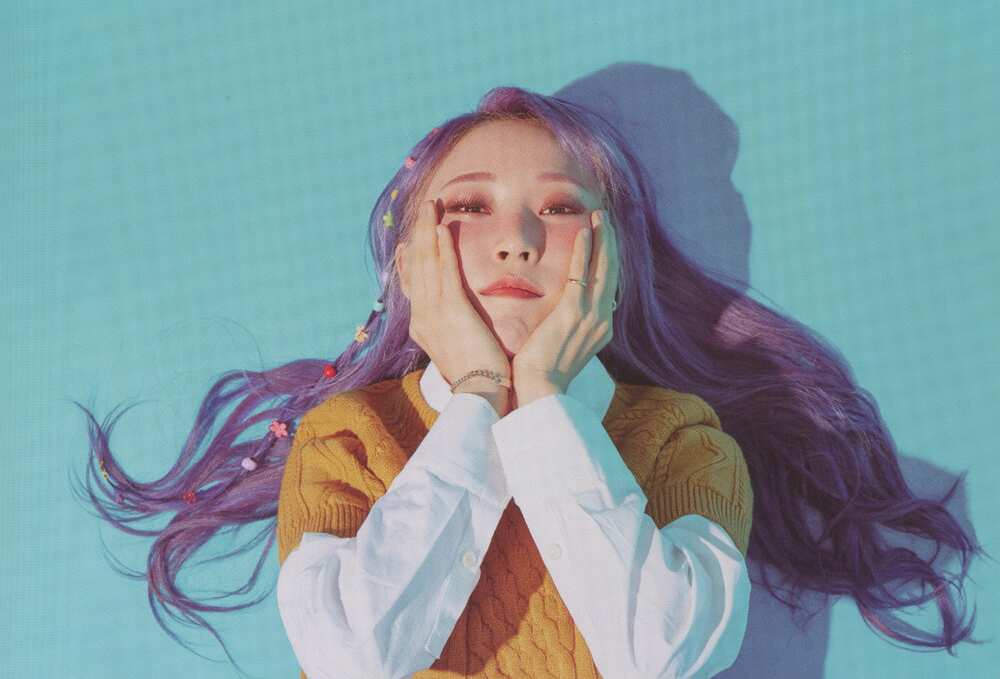 Name: Moon Byul Yi (문별이)
Stage name: Moonbyul (문별)
Birthday: December 22, 1992
Birthplace: Bucheon, South Korea
Zodiac sign: Capricorn
Age: 27 years old
Height: 165 cm
Position: Visual, main rapper, vocalist
Nationality: South Korean
Blood type: B
Facts about Moonbyul
She has two younger siblings, Seulgi and Yesol.
Moonbyul auditioned for a vocalist position but instead became a rapper.
She has two corgis named Daebakie and Haengwoonie.
Because she sweats a lot, her nickname is 'Black Hole.'
She is known to have created the choreography for their song Mr. Ambiguous.
When they used to share rooms, she was roommates with Wheein.
She shares a close friendship with Red Velvet's Seulgi.
She has an Instagram, @m_v.film
Mamamoo members tattoo
When it comes to getting inked, three out of the four members have tattoos. Solar, the group's leader, does not have any. Meanwhile, Wheein has six tattoos in total, Hwasa has five, and Moonbyul has four.
To celebrate their long-lasting friendship, Wheein and Hwasa share two friendship tattoos. One that says Caddo is on their necks. The other symbol, which says Resonance, is placed at the back of their ankle.
Mamamoo's discography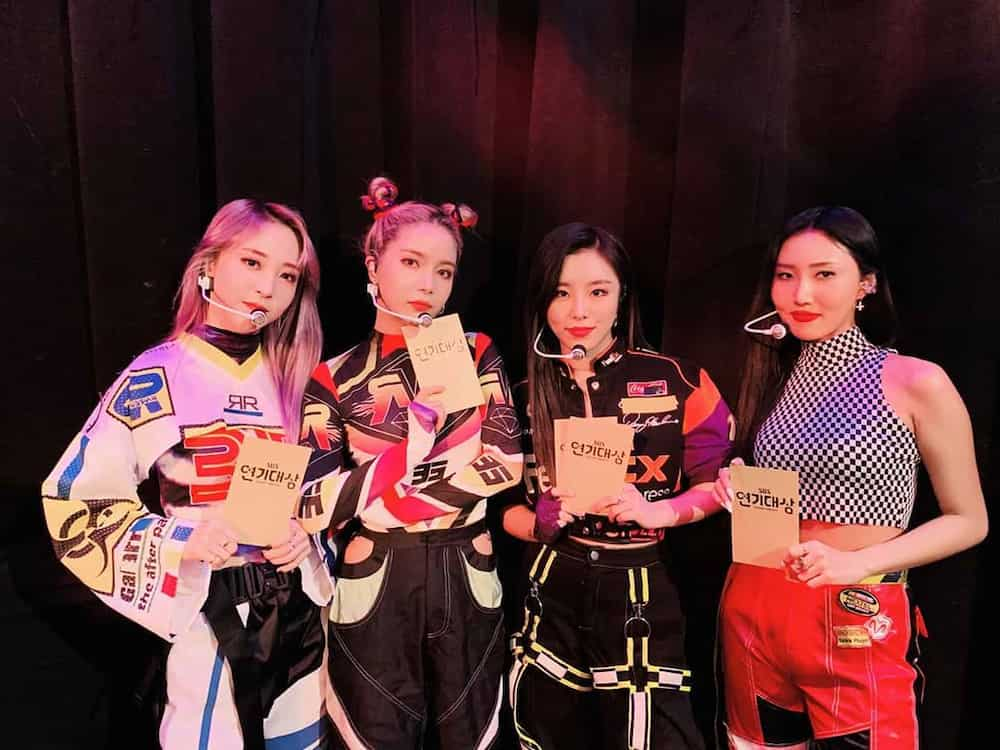 Their debut in 2014 gave the world numerous albums and hits that helped shape the K-pop community. With 12 successful albums to their name, each of their songs is filled with their sheer talent and hard work. Below are a list of their songs and albums;
Release: June 18, 2014
Hello
Mr. Ambiguous,
Heeheehaheho
I Do Me
Baton Touch
Don't Be Happy
Release: November 21, 2014
Piano Man
Gentleman
Piano Man (Piano Ver.)
Piano Man (Instrumental)
Release: June 19, 2015
Freakin Shoes
Um Oh Ah Yeh
Sting
No No No
Self Camera
Ahh Oop!
Melting (full-length album)
Release: February 26, 2016
Taller Than You
Words Don't Come Easy
You're the Best
Friday Night
My Hometown
Emotion
I Miss You
Funky Boy
Recipe
Cat Fight
Just
Girl Crush
You're the Best (Instrumental)
READ ALSO: Facts about Filipino boyband SB19
Release: November 7, 2016
Memory
Décalcomanie
New York (digital single)
Moderato
Angel (digital single)
Dab Dab (digital single)
I Love Too
Woo Hoo
Release: June 22, 2017
Yes I Am
Finally
Love & Hate
AZE GAG
DA RA DA
Yellow Flower (mini-album)
Release: March 7, 2018
From Winter to Spring
Star Wind Flower Sun
Starry Night
Be Calm
Rude Boy
Spring Fever
Paint Me (single)
Release: July 16, 2018
Midnight Summer Dream
Egotistic
Rainy Season (digital single)
Sky! Sky!
Sleep in the Car
Selfish
Release: November 29, 2018
From Autumn to Winter
No More Drama
Wind Flower
HELLO
Better Than I Thought
Morning
Release: March 14, 2019
Where R U
Gogobebe
Waggy
25
Bad Bye
My Star
4season
Release: July 24, 2019
Gleam
Gleam (Instrumental)
Reality in Black (studio album)
Release: November 14, 2019
Destiny
Universe
Ten Nights
Hip
4x4ever
Better
Hello Mama
ZzZz
Reality
High Tension
I'm Your Fan
Japanese releases
Release: October 3, 2018
Décalcomanie (Japanese Ver.)
You Don't Know Me
Release: February 6, 2019
Wind Flower (Japanese Ver.)
Sleep Talk
Release: August 7, 2019
Starry Night (Japanese Ver.)
Be Calm
Egotistic (Japanese Ver.)
Selfish
Wind Flower (Japanese Ver.)
HELLO
gogobebe (Japanese Ver.)
25
Décalcomanie (Japanese Ver.)
You Don't Know Me
Sleep Talk
Nada Sousou
Looking over Mamamoo profile, it is undeniable just how talented all four girls are. As they continue to create music not only as a group but also for their solo careers, fans will get to see more sides to this accomplished quartet.
READ ALSO: Astro members: Who are they?
Source: KAMI.com.gh