- Palace expects President Duterte to be 'swarmed' by various international media outlets during the ASEAN Summit in Laos on September
- Aside from being the recipient of such attention, Duterte is also expected to hold bilateral talks with other nation leaders who have already expressed interest in meeting with the president
- Part of Duterte's agenda would be a visit to OFWs as well
Following President Rodrigo Duterte's continuous attention from media all over the world, the Palace said that they expected the head of the state to be 'swarmed' during the Association of the Southeast Asian Nations (ASEAN) Summit which will be held in Laos next month.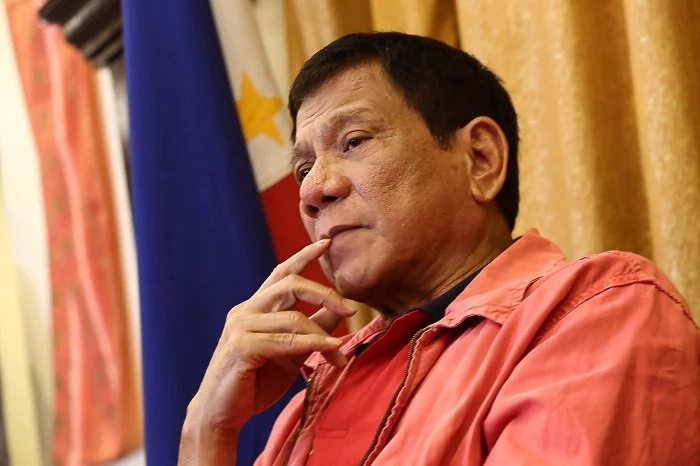 In a report made by The Philippine Star on Sunday, August 28, Presidential Communications Secretary Martin Andanar described Duterte as the 'most talked about leader in ASEAN and in the world' which would highly prompt the latter to be the center of international media on the duration of the summit.
READ ALSO: Foreigner spills the "truth" about Duterte
"We also know that President Duterte is the most talked about leader in ASEAN and in the world. We expect him to be swarmed by international media companies who want to talk to him," Andanar claimed.
Moreover, Andanar said that other nation leaders have already expressed their interest on sharing bilateral talks with the Philippine president – with the ASEAN summit being the first opportunity for Duterte to hold such meetings with them.
Duterte's ongoing campaign against the illegal drug trade has earned him criticisms from all parts of the globe, particularly for the extrajudicial killings occurring in the Philippines. The issue has been a topic of debate and has made headlines – among are Time magazine, BBC, and CNN.
READ ALSO: Du30 places P2M on nacro-cops' head
Despite being urged by the United States and the United Nations to follow due process on the matter and to be an advocate of human rights, Duterte remains firm and insists that he does not promote the extralegal killings.
Aside from holding bilateral talks with other ASEAN leaders, Andanar said that Duterte also intends to visit overseas Filipino workers (OFWs).
The president will head on to Brunei on September 4. Afterwards, he is set to fly to Laos for the ASEAN Summit from September 5 – 7, then a two-day visit at Indonesia.
READ ALSO: VIDEO: Top 5 most SHOCKING summary KILLINGS under the Duterte administration
Part of this year's ASEAN meet includes the turnover of its chairmanship to the Philippines, which is responsible for the event the following year.
Although his tactics have gained him the ire of mostly Western countries, other nations such as Singapore has lauded Duterte's methods.
Source: Kami.com.ph