Pokwang bio: Husband, age, baby, net worth, wedding
If you love watching the comedy series on ABS-CBN, the name Pokwang does not sound new to you. Pokwang is known for her role in the comedy series aired on the channel. She is a Filipino actress, comedian, TV host, singer, impersonator, and business lady. Her real name is Marietta Subong.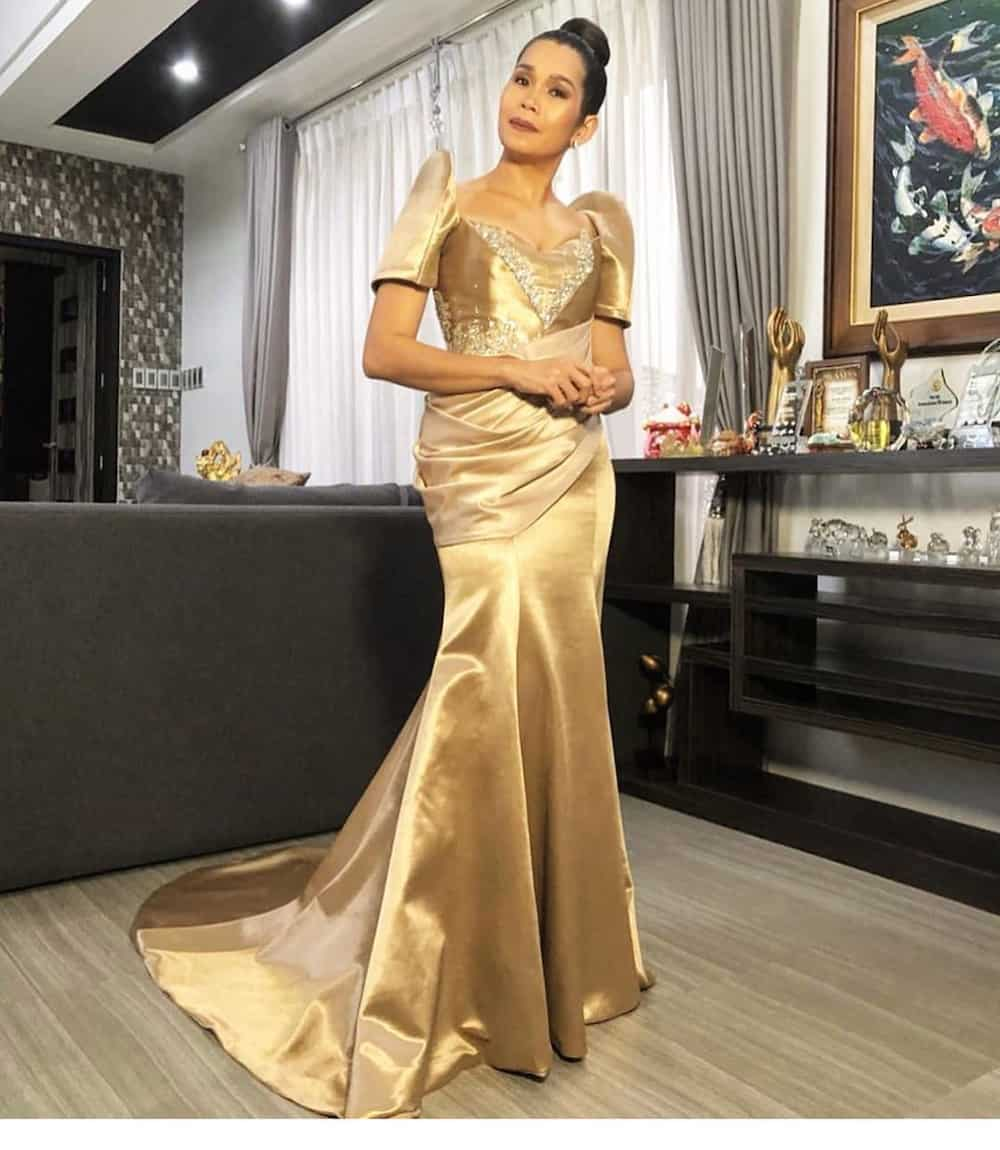 Pokwang rose to fame when she starred in a reality show Clown in a Million (2004), which aired on ABS-CBN and won the grand prize. Since then, she has appeared in dramas and sitcoms of the network, including A Mother's Story (2011), Toda Max (2011), and Aalog-Alog (2006). She became famous for playing host to television shows such as Pilipinas Win na Win (2011), Wowowee (2007-2010), and Happy Yipee Yehey! (2011-2012).
Profile summary
Full names: Marietta Subong
Year of Birth: August 27, 1973
Pokwang age: 46 years
Nationality: Filipino
Marital status: Married
Profession: Actor, comedian, singer
Pokwang Instagram: itspokwang27
Pokwang Facebook: Pokwang
Pokwang biography
Pokwang was born on August 27, 1973, in Iloilo City, Philipines. Her father was a drunkard, and her mother experienced challenges in bringing her up and her eleven other siblings with limited resources. She is the seventh born in the family. Because of extreme poverty, she was forced to relocate to Japan in 1990, where she worked as a group dancer. She stopped working when she became pregnant with her firstborn.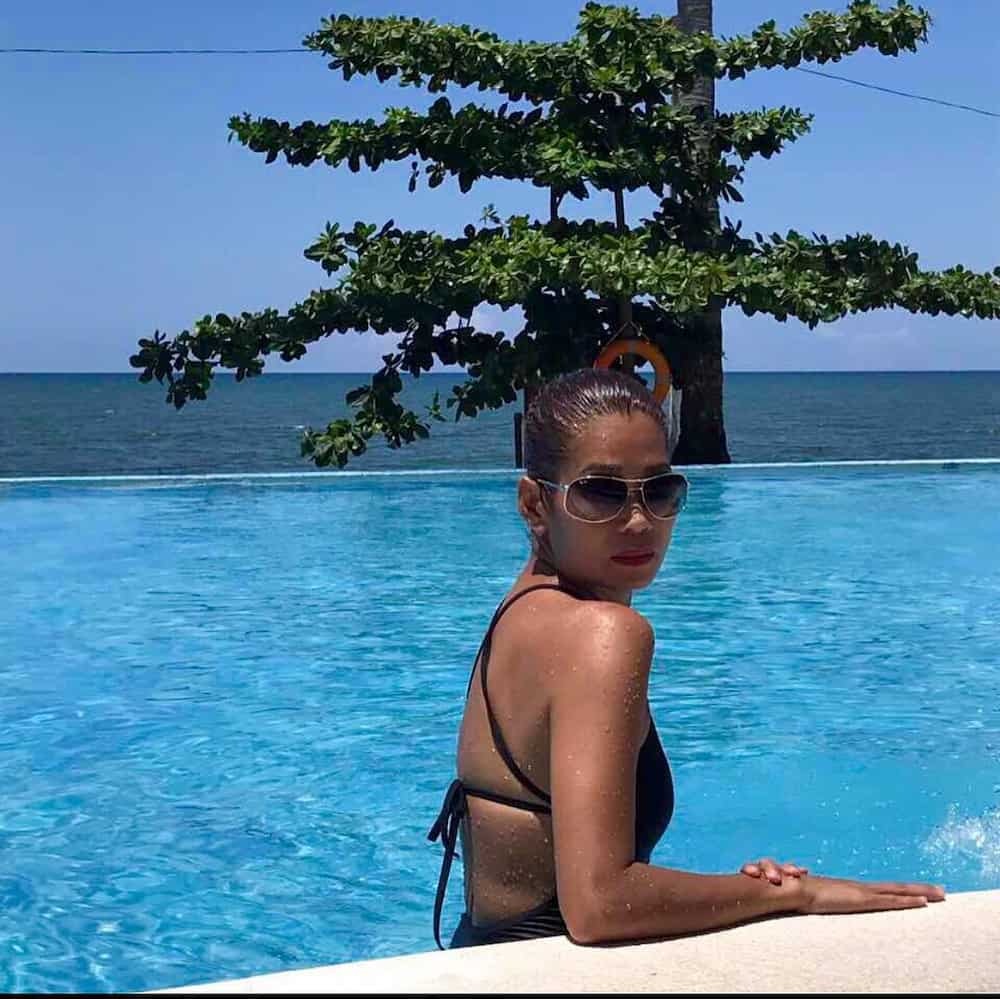 In 1998, Pokwang moved to Abu Dhabi in the UAE, where she worked as a domestic worker. She worked in the country for six months and wanted to go home after learning that her son had been diagnosed with a brain tumour. Her employer did not allow her to go back before finishing her contract, and her son passed on when she was still in Abu Dhabi. Following the loss of her son, Pokwang decided to remain in the Philippines so that she could look after her daughter.
Career
Pokwang started her career as a backup dancer in Eezy Dancing of ABC 5. On one of the occasions when performing as a guest in a comedy bar in Cubao, she met Eric Nicolas, who was searching for talent to work with ABS-CBN. In 2004, she was convinced by Eric to join the "Clown in a Million," a reality talent show segment of Yes Yes Show of ABS-CBN. She became the grand champion and secured an exclusive artist contract with ABS-CBN.
Following the win at the reality talent show segment, she appeared in various dramas and sitcoms, concerts, and noon-time shows. She starred with other actors and actresses in various projects. Pokwang has also impersonated other people as part of her job as a comedian. Some of the famous people she has impersonated include Dionisia Pacquiao.
READ ALSO: Carol Banawa bio: Husband, songs, age, net worth, latest news
Television
Here is a list of the television programs that she has appeared in:
Maid in Heaven (2004) as Harlene
Maalaala Mo Kaya: Teddy Bear (2004) as Herself
Krystala (2004 - 2005) as Fantasia
Pinoy Big Brother Buzz (2005) as the Host
Aalog-Alog (2006) as Etang Sukimura
Crazy For You (2006) as Bessie
Wowowee (2007-2010) as Host
Maalaala Mo Kaya: Laruan (2008) as Rita
Your Song Presents: Love Me, Love You (2010) as Lovely
Pilipinas Win Na Win (2011) as Host
Happy Yipee Yehey! (2011 - 2012) as Host
100 Days to Heaven (2011) as Digna Amparo
Toda Max (2011-2013) as Beverly "Lady G" Gil
Aryana (2012 - 2013) as Ofelia Capuyao-Mendez
Mirabella (2014) as Mimosa "Osang" Balete
We Will Survive (2016) as Wilmalyn "Wilma" Bonanza-San Juan
Till I Met You (2016 - 2017) as Agnes De Guia-Nicolas
READ ALSO: Mew Suppasit bio: age, height, birthday, drama list
Films
Here are some of the films that she has appeared in:
Bcuz of U (2005) as Tiya Pards
Dubai (2005) as Cookie
D' Lucky Ones (2006) as Lea
Agent X44 (2007) as Col. Cynthia Abordo
Dayo: Sa Mundo ng Elementalia (2008) as Vicky
Nobody, Nobody But... Juan (2009) as Lolay
The Mommy Returns (2012) as Ruby
A Mother's Story (2012) as Medy
24/7 in Love (2013) as Virgie Cruz
The Healing (2013) as Alma
My Illegal Wife (2014) as Clarise
Edsa Woolworth (2015) as Edsa Woolworth
Wang Fam (2015) as Malou Wang
All You Need Is Pag-Ibig (2015) as Teacher Corina
READ ALSO: Park Seo Joon bio: girlfriend, height, age, movies, pictures
Music albums
Ang Album Na May Puso (2009)
Happy Yipee Yehey! Nananana! (2011)
Awards
Over the course of her career, she has received several awards. These include:
She was awarded the Best Comedy Actress by the Philippine Movie Press Club (PMPC) in 2007, 2012, and 2013 for her performance in the sitcom Aalog-Alog and Toda Max.
She won the Bert Marcelo Lifetime Achievement Award from the GMMSF Box-Office Entertainment Awards in 2010 and 2014.
Is Pokwang married?
If you are curious to know about her marital status, then you will be glad to know that she is married. Pokwang husband's name is Lee O'Brian. The two started their relationship on January 20, 2015, when they were working on the film Edsa Woolworth which was released in theaters the same month. By September 2016, Pokwang was introduced to O'Brien's relatives, and the two had discussions on getting married.
READ ALSO: Kim Go Eun bio: age, boyfriend, height, pictures, latest news
Pokwang wedding
So, when will Pokwang walk down the aisle? The two have been dating for more than four years now, but they are yet to tie the knot. She has been preoccupied with raising her last born Malia. When asked about the wedding, she said:
I'm still fixing things. My mom has a health condition, too. I just want to make sure that everything's in place before that (wedding) happens.
Pokwang baby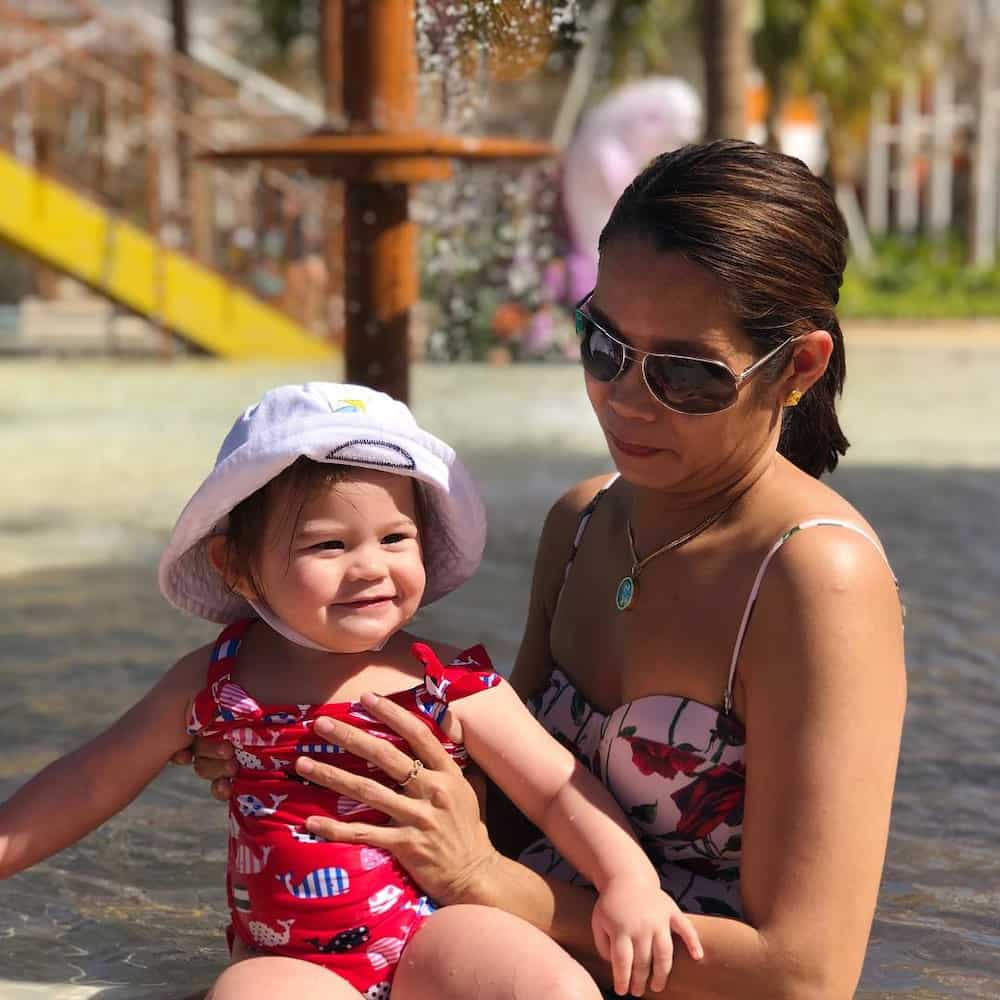 Lee O'Brian and Pokwang have a beautiful daughter named Malia Francine O'Brian, who was born in January 2018. Malia is not the only child that Pokwang has. She has a son and daughter from her previous relationships with the Japanese nationals in the 1990s.
READ ALSO: Dianne Medina bio: age, net worth, husband, height, latest news
Pokwang net worth
Over the course of her career as an actress and television personality, Pokwang has amassed a significant amount of wealth. Her net worth is estimated at $13 million.
Pokwang pictures
Pokwang is not just a talented actress and musician. She is also a beautiful woman any man would kill to have, but she already has a boyfriend. The photos below show just how Lee O'Brian is to have her.
Love is a beautiful thing
When Lee and Pokwang are not working, it seems they love spending quality time together. They are always there for each other, and they support each other in everything.
Being a mother is priceless
Pokwang loves her daughter Malia so much. Since she gave birth to her, she has been preoccupied with taking care of her.
A family that stays together
Pokwang is thankful to God for blessing her with a family. It is a gift from above. She loves spending quality time with her family.
Family chef
Pokwang is a renowned actress and TV host in the Philippines but that does not stop her from stepping into the kitchen and preparing the family meals. She loves cooking, and she spares time out of her busy schedule to cook meals for the family.
Pokwang on stage
Pokwang is not done with music yet. Occasionally, she gets on stage to entertain fans with her music.
There you have it. Everything that you need to know about the biography of the renowned actress and singer, Pokwang. She has risen through the ranks of her acting and music career to become one of the famous television personalities in the Filipino Television industry. Her story is a source of inspiration for many.
READ ALSO: Rodjun Cruz bio: Wife, house, age, baby, height
Source: KAMI.com.gh