Bryiana Noelle Flores bio: Who is Rob Dyrdek's wife?
Whenever a celebrity marries someone, their spouse became an instant celebrity as well, but that is not the case with Bryiana Noelle Flores, Rob Dyrdek's wife. Even before marrying Rob, Noelle already made a name for herself. She is an American entrepreneur, model, and beauty queen. She is also known for her unique beauty, but there is more to this girl than meets the eyes.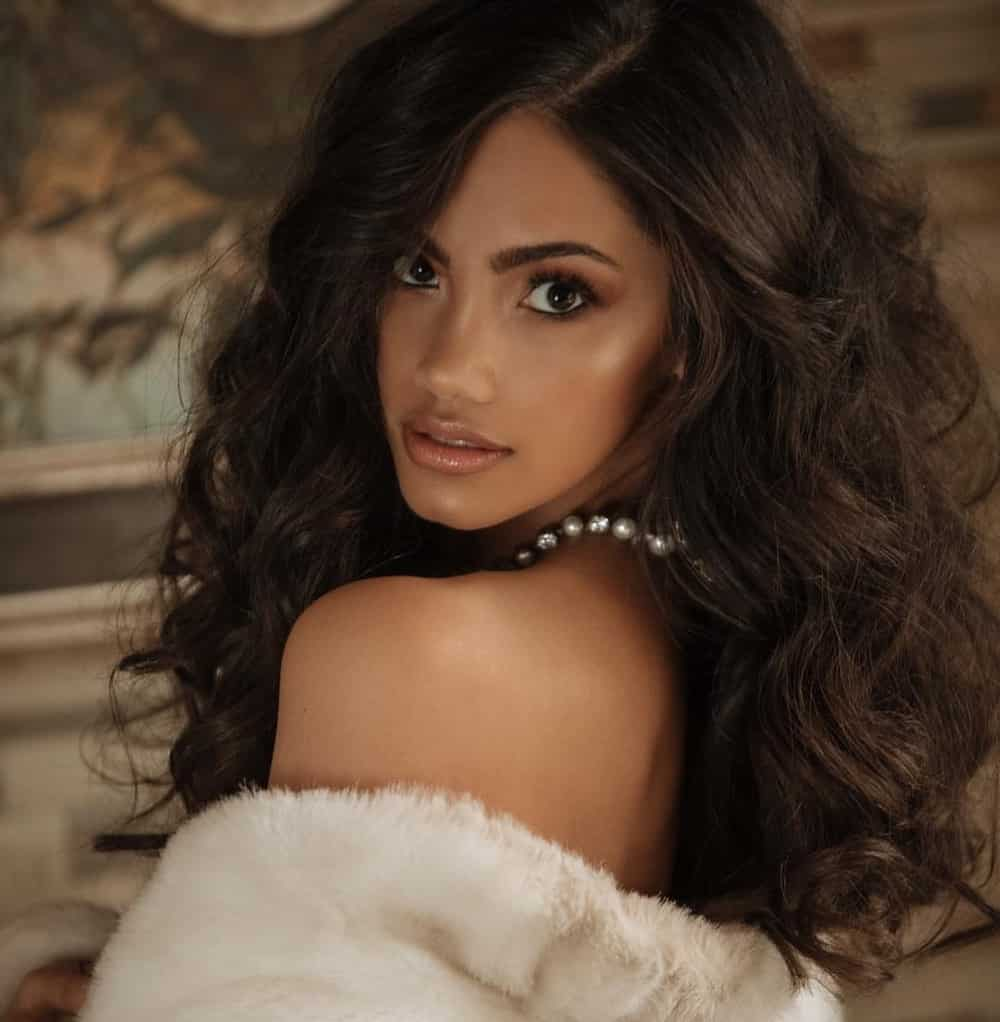 Bryiana is an inspiration to many. Her life story proves that as long as you've decided to fight and have faith, you will surely overcome even your hardest battle in life.
Bryiana Noelle Flores profile summary
Name: Bryiana Noelle Flores-Dyrdek
Age: 28 years old
Birthday: July 21, 1991
Nationality: American
Place of birth: Salinas, California
Profession: Model, entrepreneur
Instagram: @bryianadyrdek
Biography
Noelle was born on 21st July 1991 in Salinas, California, but grew up in Los Banos, California. Bryiana Noelle Flores ethnic background is an interesting one; she is of Filipino, Chinese, Spanish, Blackfoot, Caucasian, and Cherokee descent.
When she was growing up, Noelle was diagnosed with a life-threatening disease. Doctors gave her an option in treating her sickness. She was either to undergo a surgery that involved a bone marrow transplant or continue with medication; she chose the latter. Due to her disease, she was granted a wish of swimming with dolphins in Hawaii by the Make-A-Wish Foundation.
After some time of taking her medications, Flores recovered from her sickness. Unfortunately, her struggle didn't end there. She became the subject of bullying in her school. Her schoolmates made fun of her because of her height and body. Every time she expressed her desire of becoming a model someday, people would always discourage her.
Being the strong girl that she always is, Flores proved herself to all her bullies and made every effort to reach her dream. After completing high school, she pursued her dream.
Body measurements
Bryiana Noelle Flores height is five feet and three inches (160 cm). She weighs 49 kilograms and has a slim body build.
Career
Bryiana Noelle Flores career is awe-inspiring. She joined a few local beauty pageants after graduating from high school. She was hailed as Miss Teen of the Nation in 2008, and Miss California Teen in 2010. Joining such competitions was a stepping stone to reach her dream of becoming a model. She moved from California to Los Angeles and pursued a modeling career.
Bryiana Noelle Flores model career catapulted when she posed for the September 2013 issue of the famous Playboy magazine. She was later on dubbed as the playmate of the year.
In 2014, another big break was given to her when she won the World's Perfect Pageant. After this, Flores became a supermodel. Right now, she is one of the most sought-after models and brand endorsers in the industry.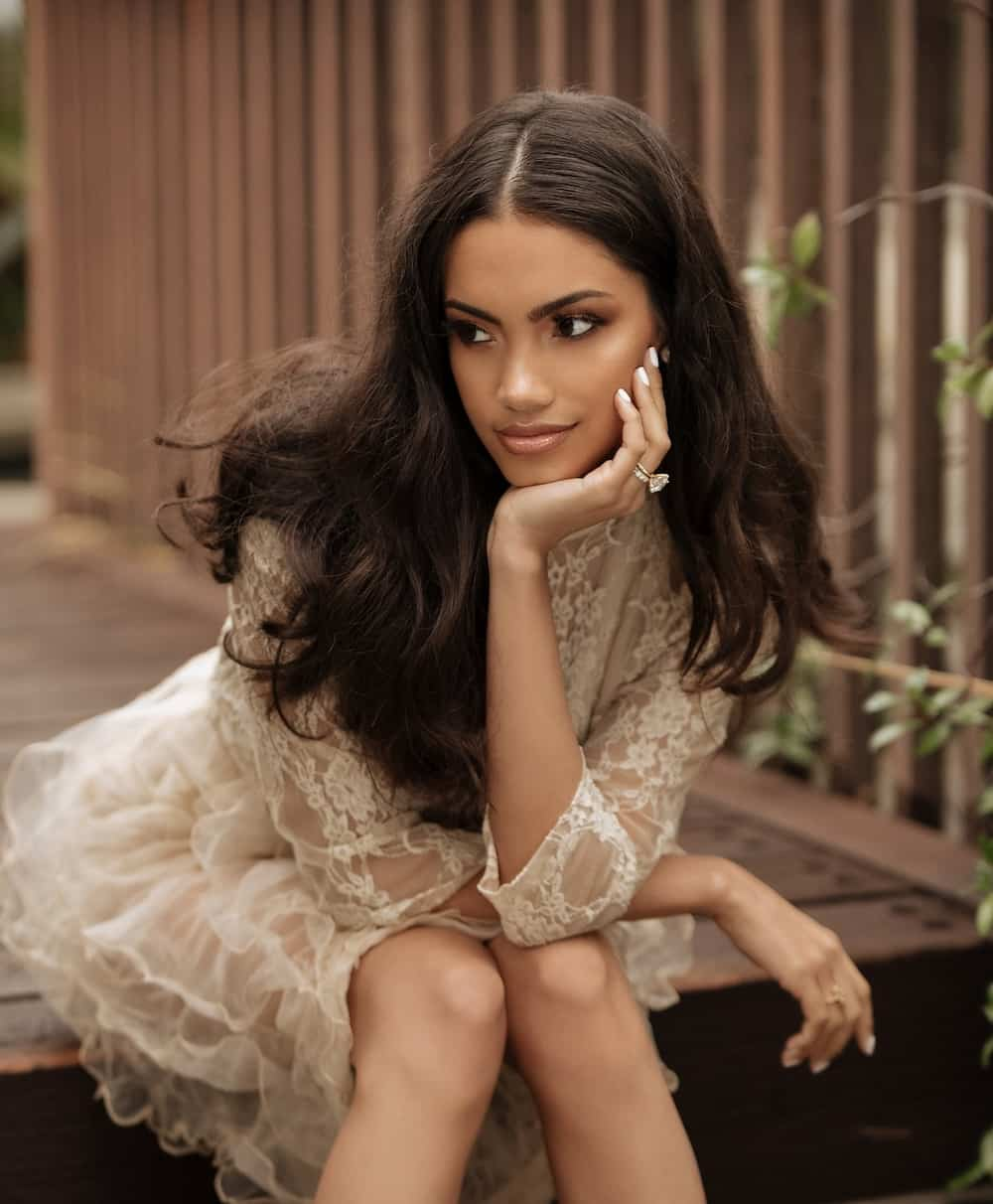 What makes her stand-out among all the other models of her time is her bravery and faith. She did not let anyone hinder her in becoming the person she wanted to become. Indeed, this girl is inspiring.
Net worth
Bryiana Noelle Flores net worth is massive, because of her very successful modeling career and endorsements. According to Celebrity Net Worth, the model's net worth is around 3 million dollars.
READ ALSO: Blac Chyna bio: age, height, kids, birthday, latest news
Family
In 2013, Bryiana Noelle Flores and Rob Dyrdek met in an event. Bryiana was just starting to rose to prominence by that time, while Dyrdek was already a star. The two got along immediately, and sooner after their first meeting, they started dating. Shortly after, they became a couple.
After some time, Rob decided to propose to Bryiana. The proposal which Rob prepared was grand. The Ridiculousness host rushed his girlfriend on stage at a live performance in Disneyland, which happens to be her favorite show. After inconspicuously slipping away from the production, Dyrdek reappeared riding a prop elephant. The show's gracious genie granted the stage crasher three wishes—the last was to make Bryiana his wife.
It was a whirlwind kind of love story, as the two finally got married in September 2015. The couple decided to have an intimate wedding where only close friends and relatives were invited.
After a year of being married, the couple has been blessed with their first child. In December 2017, another favor came in the couple's life when their second child was born. Rob Dyrdek and Bryiana Noelle Flores kids names are Kodah Dash Dyrdek (boy) and Nala Ryan Dyrdek (girl).
Bryiana Noelle Flores is indeed an inspiration to many, especially to young girls who are dreaming of pursuing modeling. Her story gives hope to those being looked down upon because of their physical appearance, not to let the negativity of others get into you. Instead, use it as a motivation to reach your dream.
READ ALSO: Rob Dyrdek bio: wife, age, net worth, kids, reality shows
Source: KAMI.com.gh