Solenn Heussaff age, bio, family, wedding, movies
Solenn Heussaff is a woman of many talents. She has taken an interest in different forms of art which have helped her build an empire. Apart from a successful career, she has managed to build a beautiful family.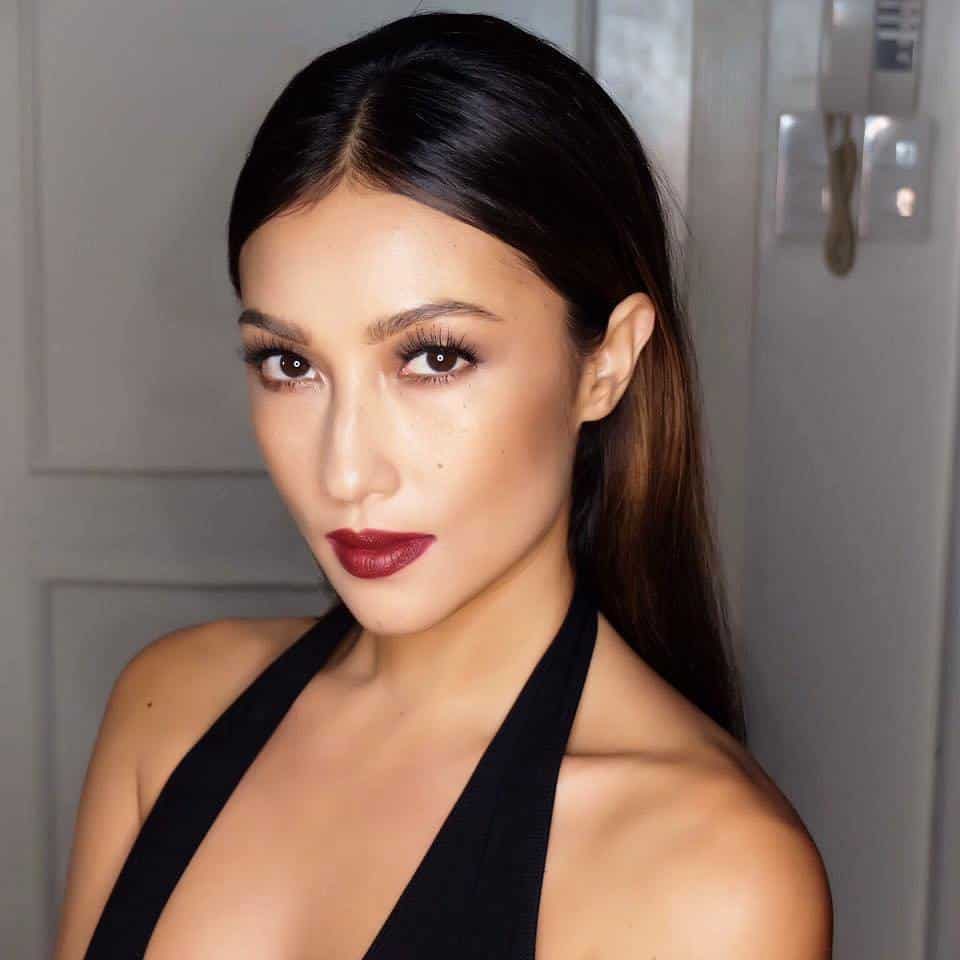 Marie is one of the most successful TV personalities in the Philippines. She has built a successful brand whose building blocks are art. Although she has always had her life in the public eye, there is still so much that you may not know about the star.
Solenn Heussaff profile summary
Birth names: Solenn Marie Heussaff
Place of birth: Philippines
Date of birth: July 20, 1985
Zodiac sign: Cancer
Age: 34 years as of February 2020
Solenn Heussaff height: 5 ft 6 in
Parents: Cynthia Adea and Louis Paul Heussaff
Siblings: Vanessa Heussaff and Erwan Heussaff
Solenn Heussaff nationality: Filipino, French
Solenn Heussaff biography
Solenn Heussaff birthday is on the 20th of July 1985. After graduating from high school, Marie enrolled in Studio Bercot where she pursued fashion design for three years. After that, she enrolled for a six-month course at Escola Fleurimont, Paris where she learned the basics of body painting, prosthetics, beauty, makeup, and fashion. She later enrolled at Make Up Forever Academy.
Marie is known for her acting career but before she joined showbiz she was a model. She worked as an endorsement model for different products.
READ ALSO: Jinkee Pacquiao bio: husband, parents, age, height
Solenn Heussaff height in feet
Marie's height is 5.6 feet. She is slim built and fit. Her physical measurements facilitate her modelling career.
Solenn Heussaff family
Solenn Heussaff parents are Cynthia Adea and Louis Paul Heussaff. Her dad is a former French marine and is currently working in the petroleum industry.
Marie is the second child in a family of three. Solenn Heussaff siblings are named Vanessa and Erwan. Her sister is the eldest while the brother is the youngest in the family. Solenn Heussaff and Erwan Heussaff are very close because they are both media personalities.
Solenn Heussaff brother is a YouTuber and blogger. He is the author of the Fat Kid Inside, a lifestyle blog. He is popularly known for his performance in the show Hot Guys Who Cook, a show aired by Diva Universal.
Erwan is also a model and a professional chef. The two siblings must-have inherited their talent since Solenn Heussaff mother was an actress back in her prime days.
Solenn Heussaff wedding and marriage
Marie met her husband in 2011, when she was 26 years old. She later got married to him at the age of 29. Solenn Heussaff husband is called Nico Bolzico. The beginning of this beautiful union was an amazing wedding.
Solenn Heussaff wedding was held on the 21st of May 2016. The occasion left an impression and set a very high bar. It was not only beautiful but it was meticulously planned.
Solenn Heussaff wedding dress stole the show. It was made by Lili Hood an Israeli designer. It was surely a beautiful dress customized for a beautiful woman.
When was Solenn Heussaff pregnant?
Marie welcomed her firstborn child on the 1st of January 2020 after a long wait. Solenn Heussaff pregnancy was full of hurdles that threatened the possibility of birthing the child normally.
However, after adhering to the doctor's strict diet among other instructions, she managed to give birth to a normal healthy baby. She gave birth to a girl who was named Thylane Katana. If you want a glimpse of the young girl visit Solenn Heussaff IG.
Career
Marie pursues different lines of business. She is an actress, model, make-up artist, and singer. However, she has concentrated on acting, painting, and singing.
Acting career
Marie has featured in several movies and TV series. Her acting career kicked after featuring in Survivor Philippines show which aired from August 30th to December 2010.
After that performance, she received a lot of networks showing interest in working with her. In December 2010, she signed a television contract with GMA Network, a movie contract with Regal Entertainment and a recording contract with MCA Universal Philippines.
Ever since the signing of these contracts, Solenn's acting career picked up. Some of the Solenn Heussaff movies and Tv series include
Love You Two
Cain at Abel
Inday Will Always Love You
The One That Got Away
All Star Videoke
Alyas Robin Hood
Music career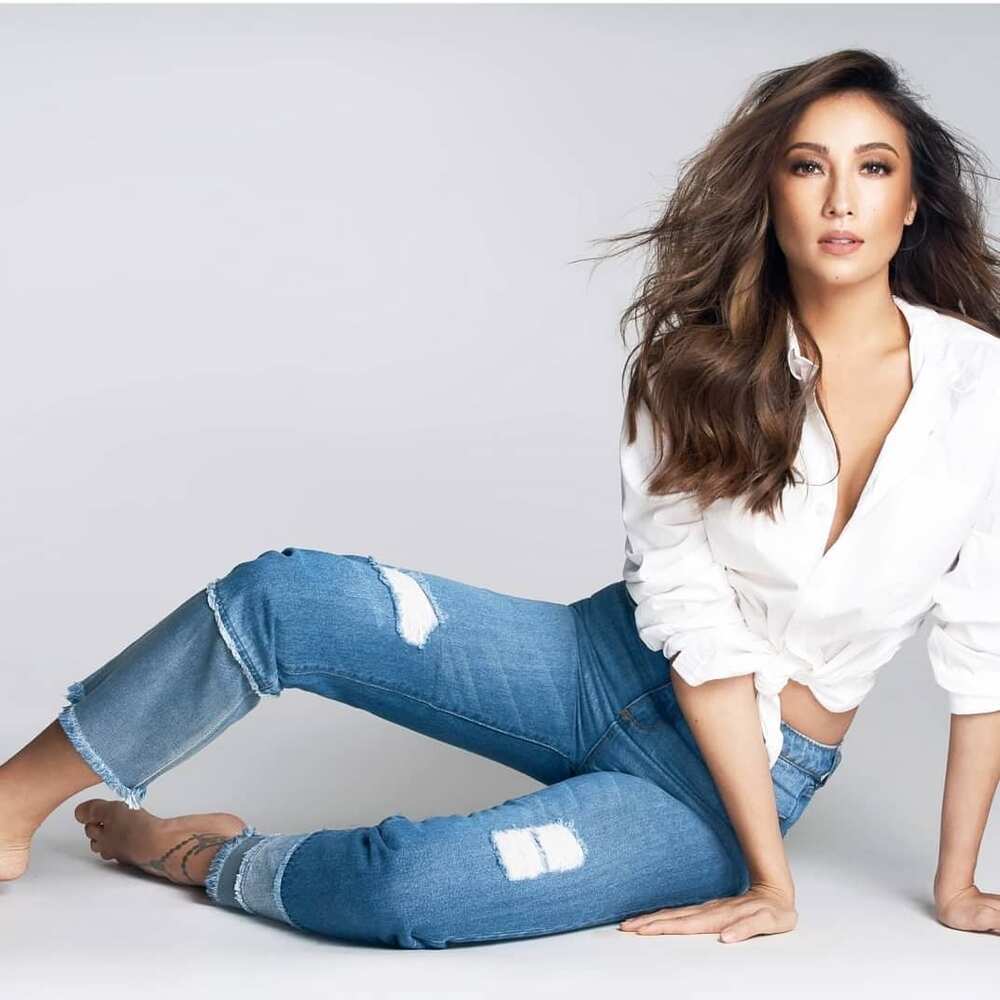 Solenn is not only a good actress and TV host but she is also an amazing singer. She released her first album in July 2011. Immediately after the release of the album, she went for concerts at Teatrine Promenade which is located in the Greenhills.
In the year 2013, she released a second album named Sophomore. After that, she waited another three years before she could release her next album, Solenn.
Painting and artwork career
Marie is drawn to a lot of creative pursuits and painting is one of them. Solenn Heussaff paintings are mainly a depiction of people. She has had two exhibitions and in both shows her paintings were sold out.
Solenn Heussaff blog
Marie is one of the public figures that are very open with their lives. She maintains a blog where she shares her life, experiences, and views with the public.
Some of the subjects that are addressed include marriage, motherhood, and fitness. A lot of the information on the blog is borrowed from Solenn Heussaff Nico Bolzico life experience as a married couple.
Net worth
What is Solenn Heussaff net worth? Her net worth is guesstimated to be $1million-$5 million. Considering Solenn Heussaff age, her net worth is quite an achievement.
Solenn Heussaff house
Solenn Heussaff and Nico Bolzico own a luxurious multistorey house. The did not construct the house but they instead bought a built one. To personalize it, Marie changed the décor. Solenn gives a tour of their house on one of her blogs.
Social media presence
Marie does not shy away from using social media. She is very active on both her Instagram page and Twitter. If you would want to follow the artist on her social media pages, here are the links to follow:
Solenn Heussaff Instagram: @solenn
Solenn Heussaff Twitter: @solennheussaff
Solenn Heussaff scandal
Although Marie has been in the public eye for a long time, she has managed to avoid any scandalous engagement.
Solenn Heussaff is a woman of many talents. She is a talented, actor, painter, and singer. Apart from her professional life, she is also a mother and wife. Marie is a true example of a great woman.
READ ALSO: Billy Crawford bio: age, height, net worth, wife
Source: KAMI.com.gh