Erwan Heussaff bio: net worth, wife, IG, baby, sister, parents
Erwan Heussaff is a Philippine blogger famous for his food, health, lifestyle, and travel site "The Fat Kid Inside." He doubles up as an entrepreneur with dozens of restaurant and content creation businesses in the Philippines and across the world.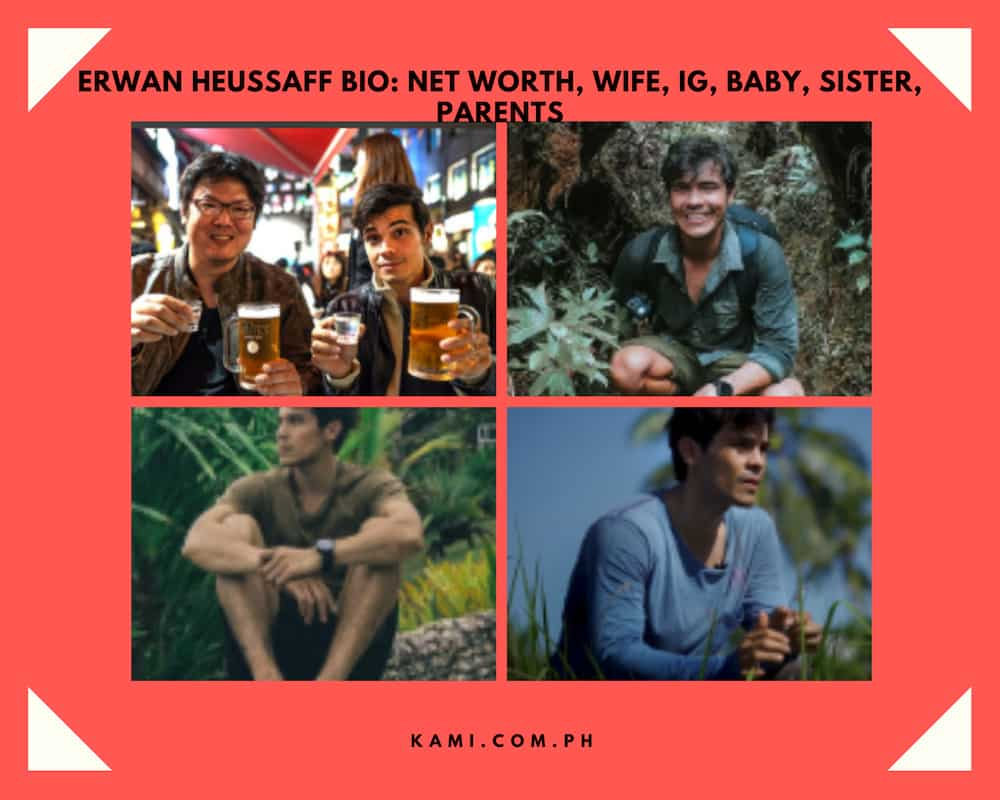 Erwan Heussaff tops the list of Pinoy social media celebrities who successfully transformed their love for food to a source of lifetime employment and fame. However, his journey was inspired by his overweight struggles as "The Fat Kid Inside." He now uses his expertise in recipes to help families achieve a healthy lifestyle. Below is his exciting life journey.
Erwan Heussaff profile summary
Real name: Erwan Heussaff
Date of birth: 29th January 1987
Age: 33 years
Place of birth: Makati, Phillippines
Father: Louis Pau Heussaff
Mother: Cynthia Adea
Siblings: Vanessa and Solenn Heussaff
Wife: Anne Curtis (married 2017)
Occupation: Chef, blogger, and vlogger
Nationality: French Philippine
Biography
As of 2020, Erwan Heussaff age is 33 years old. He was born on 29th January 1987 and raised in the city of Makati, Philippines.
Family background
Erwan Heussaff parents are namely Cynthia Adea and Louis Pau Heussaff. His multilingual capabilities in Spanish, French, and English result from his Pinoy mother and Frenchman father. His dad, Louis Pau, served his country as a marine and later ventured into the petroleum industry.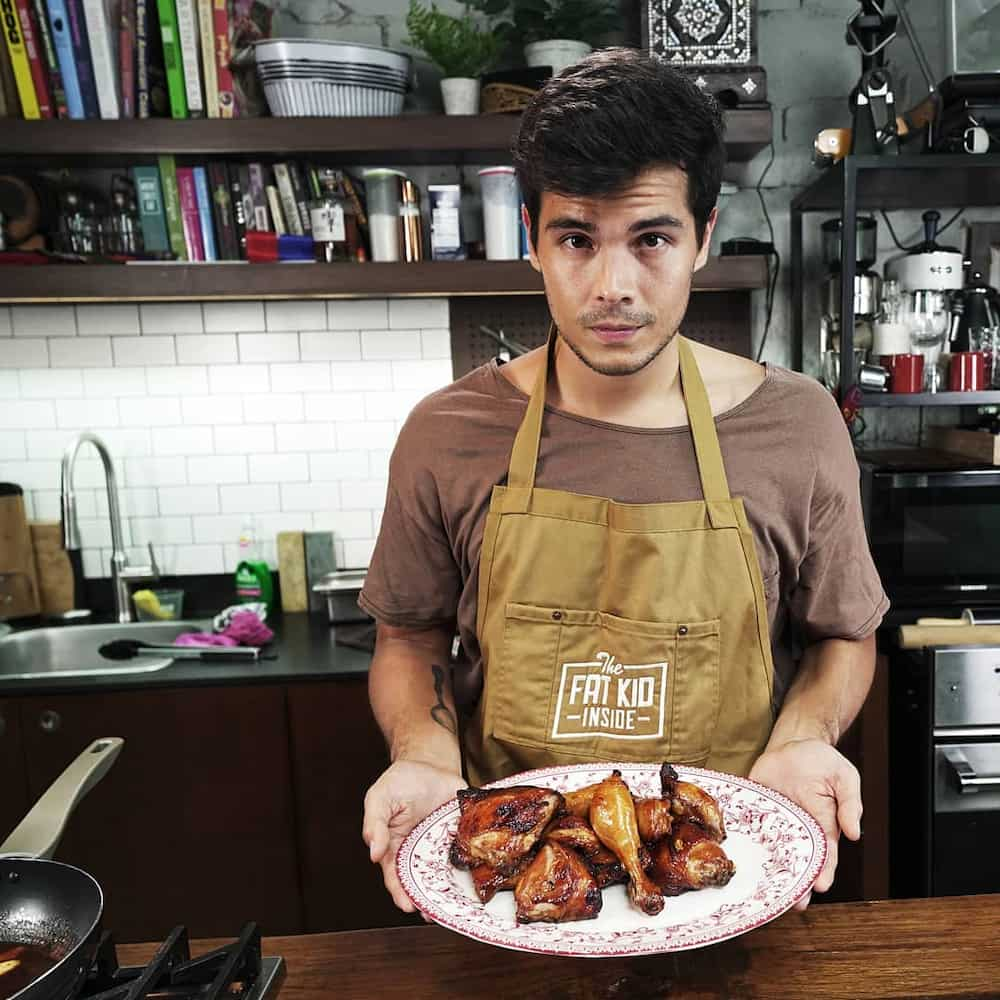 The Fat Kid Inside founder comes from a bloodline of talented siblings. He happens to be the middle child in a family of three children. Erwan Heussaff sister named Vanessa Heussaff, a fashionista, and designer, is the firstborn in their family.
Her younger sister Solenn Marie Adea Heussaff-Bolzico (34 years), is a multiskilled celebrity in Philipines. Adea is a talented actress, model, television presenter, make-up artist, and fashionista.
Educational excellence
According to Erwan's official LinkedIn account, he attended a business school named "European Management Center" in Belgium. He enrolled in 2004, undertaking a Bachelor of Science (BS) Business Management course and graduated in 2008.
The Fat Kid Inside blogger also studied culinary courses to boost his cooking and recipe skills. He also ventured into fitness studies. As evident on his YouTube channels, he uses his cooking knowledge to develop helpful weight-loss recipes and workout drills to keep his fans and clients healthy and fit.
Marriage life
Behind Erwan's successful life is her beautiful wife named Anne Curtis. Erwan Heussaff IG pictures depict two lovers who support each other, not only as a family but as best friends and business partners.
Erwan Heussaff wife, the birth name Anne Curtis Smith, comes from a mixed ethnicity of Filipino and Australia. Like her celebrity husband, she is a Pinoy award-winning actress, TV presenter, songstress, VJ, and fashionista.
Anne Curtis Smith's father, James Ernest Curtis-Smith, is an Australian national who worked as a lawyer. Her mother, Carmencita Ojales, is a Pinoy national.
READ ALSO: Ivana Alawi age, height, family, boyfriend, bio
Erwan Heussaff and Anne Curtis wedding
Anne Curtis and Erwan's love story dates back in 2011 when they started dating. After five years, the two became officially engaged in December 2016.
On 12th November 2017, the couple was wed in an elegant private wedding ceremony. The matrimony was held in Queenstown, New Zeland, where the two said: "I do."
In attendance were the bride's and bridegroom's closely related family members and friends. Despite their private wedding, Erwan and her wife shared their lovely wedding pictures to celebrate with their fans and followers through their socials.
Erwan Heussaff baby
After three years of marriage, the couple was blessed to have their firstborn daughter. On 2nd March 2020, Curtis gave birth to a beautiful baby girl named Dahlia Amelie. Did you know that the name 'Dahlia' was a female character name that Ann played in a classic 1997 film titled The Magic Kingdom
As of 2020, their daughter Dahlia Amelie is still an infant with almost two months.
Career journey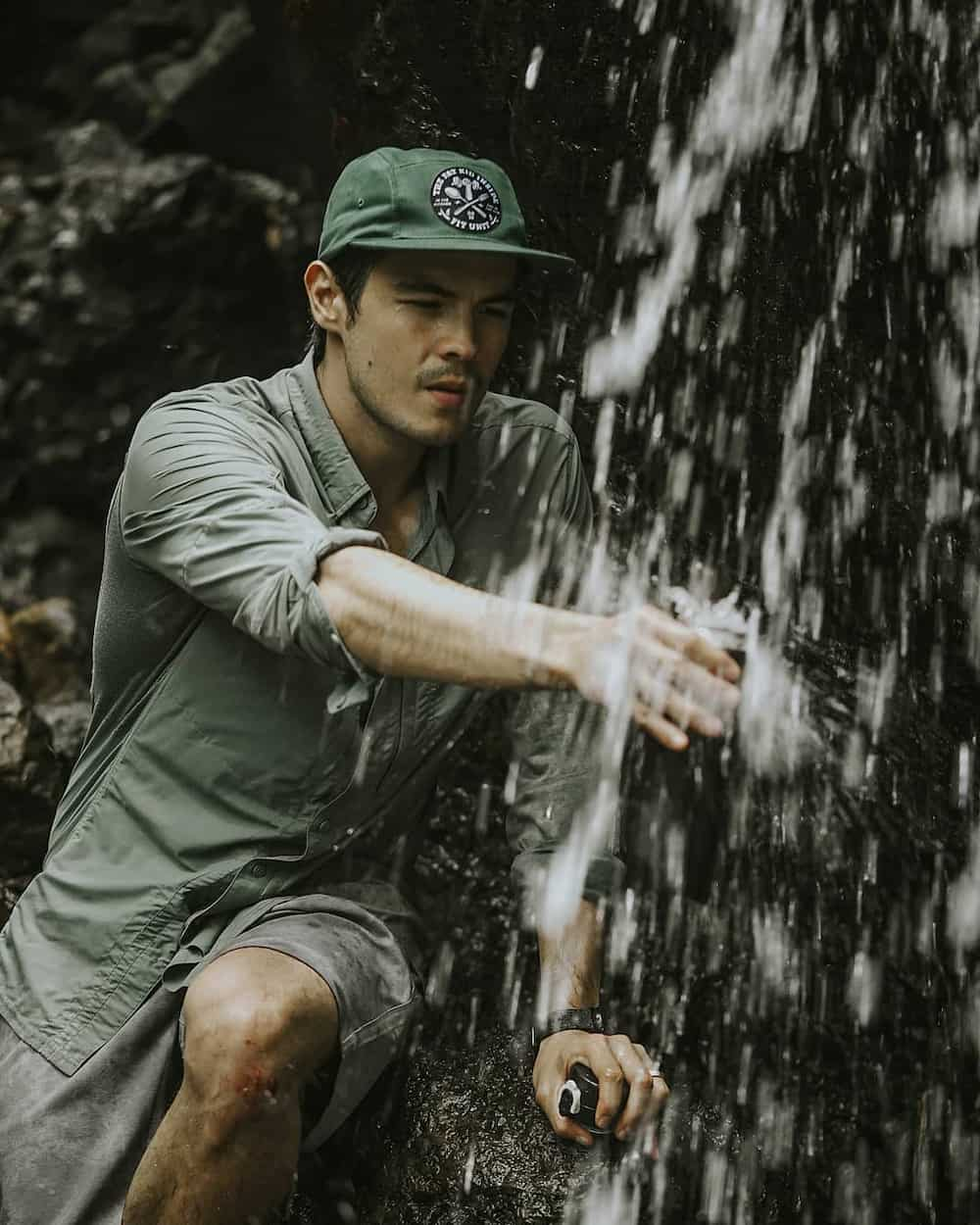 The answer to "What is Erwan Heussaff job?" can be unspecific. This is given to his different errands that collectively contribute as his source of income. Through The Fat Kid Inside website, he states that,
I'm a French-Filipino content creator with a passion for good food, travel, and fitness. You can find me both in front of and behind the camera on my YouTube channel.
Below is a chronological breakdown of his income sources that make up his career.
The YouTube Vlogger
Heussaff started his career as a YouTube vlogger. He opened his first official YouTube page named "Erwan Heussaff" on 20th September 2006. With 14 years of posting videos related to cooking, traveling, cocktails, health, and fitness, he gradually grew his fan base from Filipino and across the world.
Currently, Erwan Heussaff YouTube page has an impressive 2.3 million subscribers with his vlogging content accumulating to 129, 935,388 views.
Blogger at The Fat Kid Inside Inc.
According to LinkedIn, Erwan founded The Fat Kid Inside Inc. in January 2013. The name of the blog referred to his early 20s when he weighed about 110 kgs. So, how did Erwan Heussaff lose weight? He started exercising and eating a healthy diet and lost more than 40kgs. As a result, he started the blog to share his healthy diet with the world.
As the head content creator, the website with the slogan "Sometimes Healthy, Sometimes Fatty, and Always Happy" provides readers with practical cooking recipes that are easy to follow and cook at home.
He focuses on the Pinoy dishes and other international cuisines that are nutritious and healthy to the family.
Apart from food and drinks, the website has fitness, travel, news & promos, and inspiration content updated periodically.
Social media content creator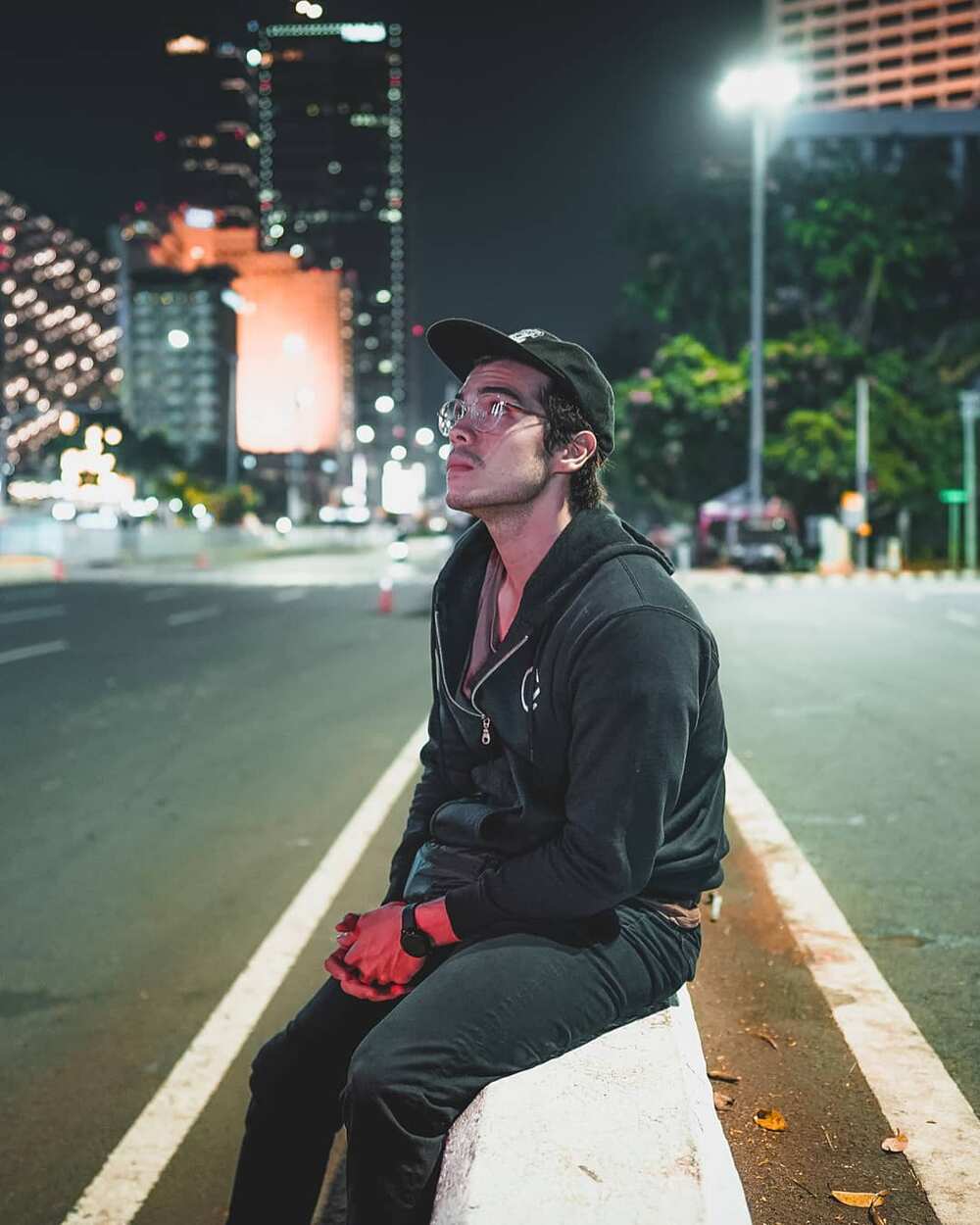 Given his vlogging and blogging popularity, Erwan also comes up with content for his largescale social media followers. In his LinkedIn account, he recorded that he is a "Content Creation for our own channels as well on Youtube, Instagram, Facebook, and Twitter. With a total following of 7.6 Million people."
Business investments
The Pinoy vlogger has expanded his business by partnering and investing with different firms related to his errands. These include:
A managing partner at a meat distribution company named Bolzico Beef in Chingolo Deli
A concept development partner at "The Place Manila."
Foods and drink editor for Esquire Magazine Philippines
A supply chain manager at the Newrest SOS
Operations Manager at Sodexo
Owns restaurants such as Hungry Hound among others
The chef
Is Erwan Heussaff a chef? Yes, he is. In September 2015, he was featured alongside other professional chefs in a TV show named TLC as the hosting chef.
Erwan Heussaff transformation from a fat kid to sharing inspirational tips on fatty foods, workout, and travel has made him a Pinoy celebrity. As a lifestyle and basic needs investor, Erwan Heussaff net worth is sure to increase with millions of fans benefiting from his life-changing posts.
READ ALSO: Rose Blackpink bio: Age, height, Instagram, net worth
Source: Kami.com.ph