Mocha Girls: members, profile, instagram, scandal
Mocha Girls is a singing and dancing group made up of vibrant Filipino ladies. The group was formed way back in 2005. So far, they have released several unique albums from 2006 to the present. Truth be told, this group of energetic young ladies can easily brighten anyone's moods by their dance and melodious voices.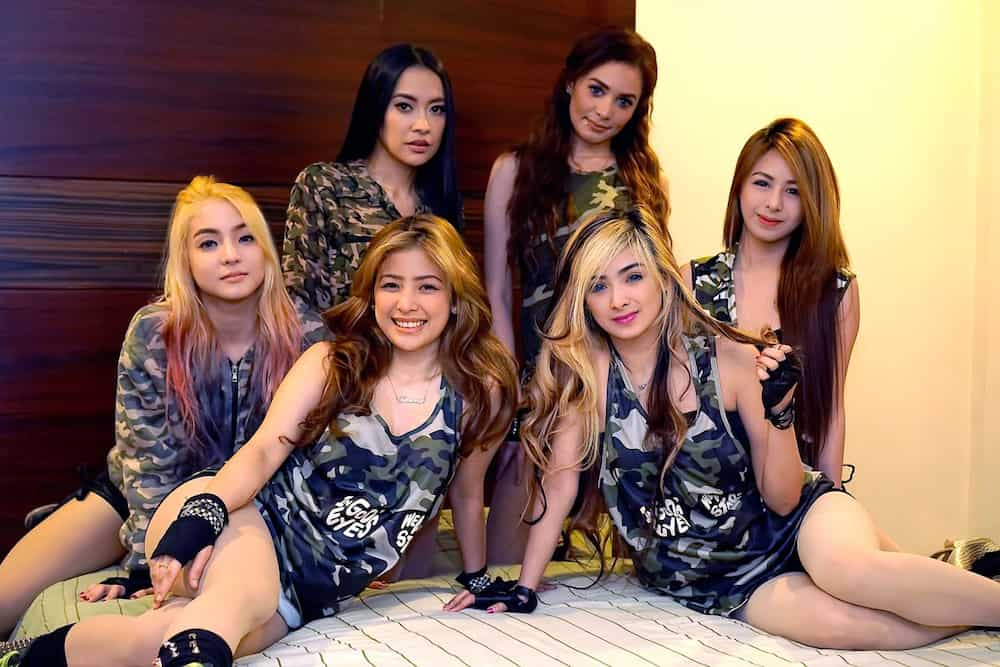 One of the initial members is Mocha Uson. She started as the group vocalist. As of 2020, the group comprises of six members. All the members are unique in their own capacities. Perhaps, this explains their current reputation in the region. Well, how much do you know about each member?
Mocha Girls' profile summary
Origin: Manila, Philipines
Genre: Pop, p-pop, R&B, dance,
Labels: XAX, viva, beilhaus
Years active: 2006-present
Mocha Girls' members: Jade Dela Pena, Renzy Silvestre, Zyra Green, Angel Clavano, Mishka Kagami, Zsara Tiblani, Chloe Recto
Mocha Girls' Instagram handle: @mochagirlsph
What you did not know about Mocha Girls members
Initially, the group was made up of five members. They comprised: Uson, Grace Oracion, Hershey de Alas, Heart Deguzman, and Bez Lacanlale. Four members left Uson to build a new group, Girls Ink.
The members' departure did not stop Uson from pursuing her passion. After some time, Mae Dela Cerna joined her, followed by Jhane Santiaguel, and later, other members joined the set while others left due to various reasons. For instance, Yumi Ociman left the set in 2013 for violating the number one rule of Mocha Girls members - the 'no boyfriend' rule.
READ ALSO: Super Junior members' profile: names, age, birthdays
Fun facts about the group members
As a fan, you might want to know each of the members individually, and why they are unique.
1. Chloe Recto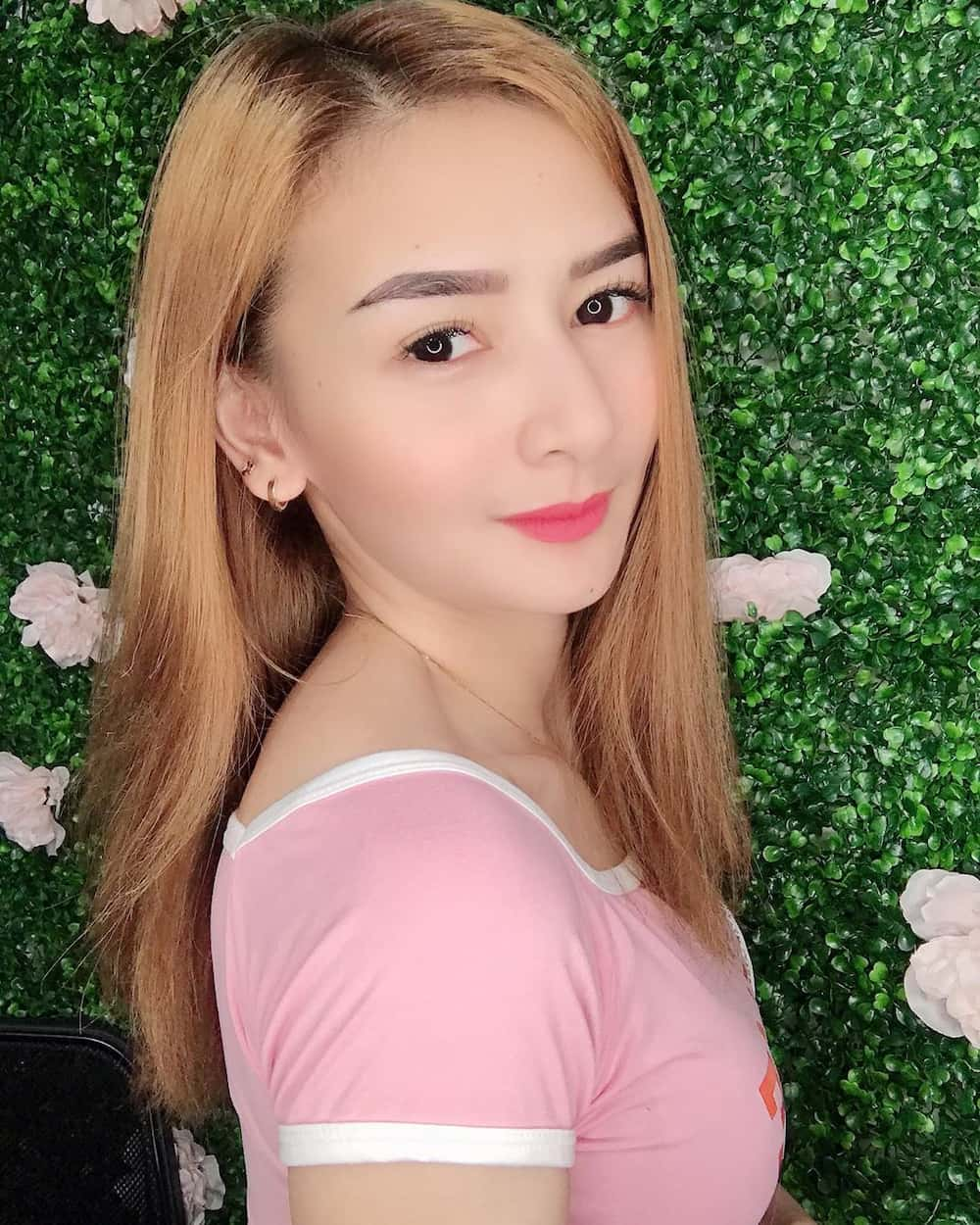 She first joined the group in 2012, but due to personal reasons surrounding work commitments, she left the group the following year (2013).
In 2015, she joined the group again "The sister band" called the Mocha Babes.
Instagram handle @clow.clow. Chloe has over 130k followers on Instagram.
2. Zyra Green
She joined the group in 2017.
Her Instagram handle is @zyrgrn. Zyra has over 28k followers on Instagram.
3. Zsara Tiblani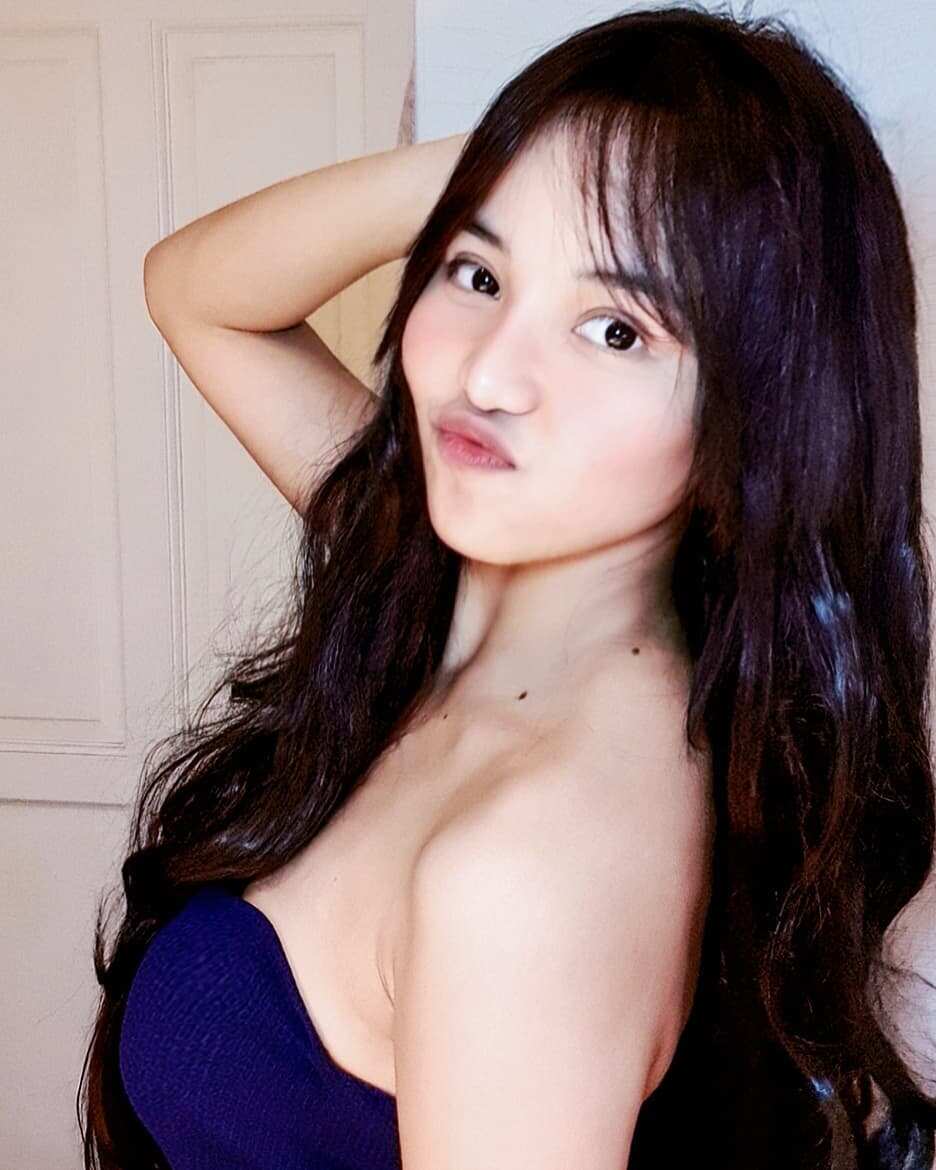 She is a current member of the sing-and-dance group.
She joined in 2018.
Instagram handle @zsarastar. She has over 69.4k followers on Instagram.
Often, she posts pictures in bikinis.
4. Renzy Silvestre
Renzy joined the group in 2018
Unlike others, she is not on Instagram.
She is secretive. As a result, there are no known scandals about her.
5. Jade Dela Pena
Jade joined others in 2017 and is currently a member of the group.
Jade's Instagram handle is @bbdjade. She has over 390k followers on Instagram.
She has lovely pictures on her page worth envying, especially for admirers.
6. Mishka Kagami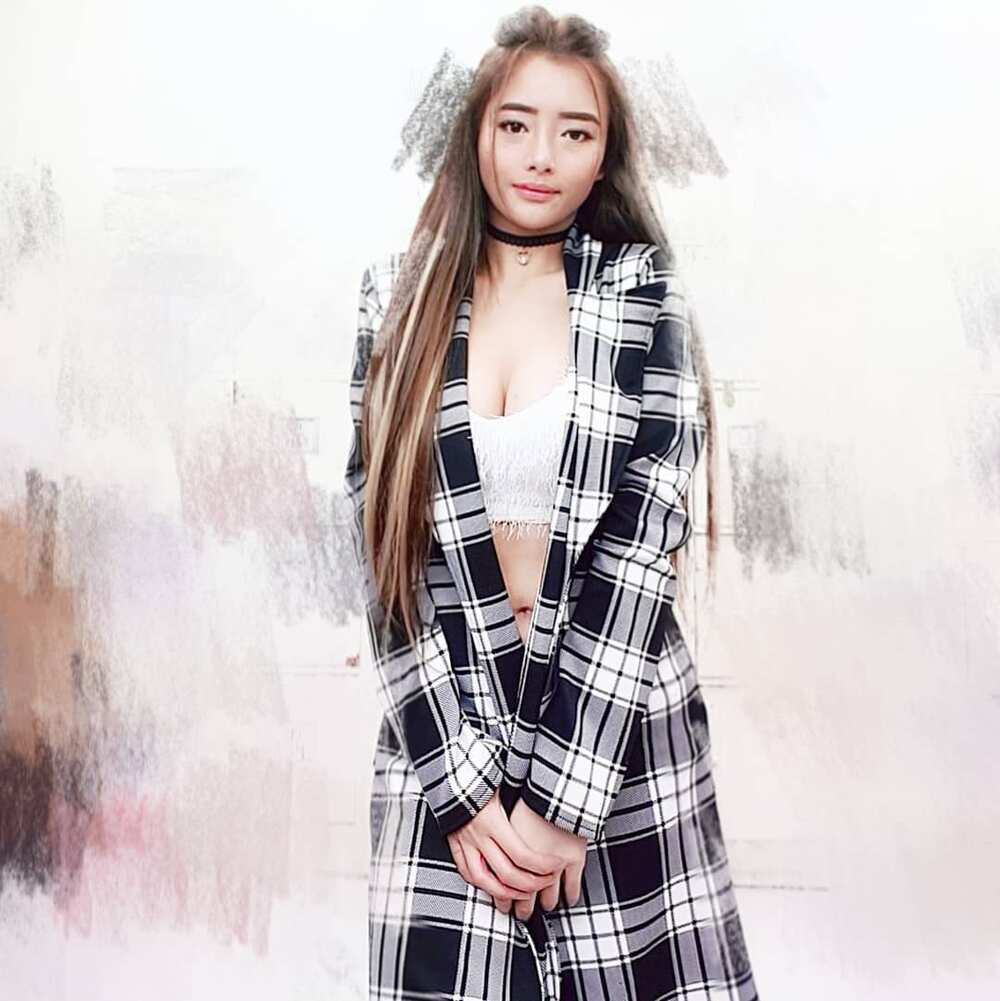 Mishka is currently a member of the dance-and-singing group.
She joined Uso before the other four members in 2015.
Like Renzy, she is not on Instagram.
No doubt, apart from knowing Mocha Girls' names, the above facts will help you understand them better.
Mocha Girls' leader and other facts
The co-founder and leader of Mocha Girls is Mocha Uson. She was born in Dagupan Pangasinan, Philippines. She graduated from the University of Santo Tomas with a Bachelor of Science in Medicine in 1998.
In 1999, she enrolled to the university's Faculty of Medicine and Surgery but did not complete. She dropped in her second year to pursue modeling, song-and-dance profession.
In 2006, she, together with her manager, held an audition, which led to the founding of Mocha Girls. Bez Lacanlale, Hershley Delas Alaz, Heart de Guzman, Grace Oracion together with Uson did their first album A Taste of Mocha, in 2006, which was released by XAX Records.
READ ALSO: Red Velvet members profile: birthdays, height, age, main singer
In 2007, they did their second album Mocha, which was released by Viva Record. Also, in 2008, they released their third album Deliciosa, also done by Viva Records.
Unfortunately, Uson left the group in 2018. In the same year, the Philippine president appointed her as the assistant secretary of the presidential commission operation office (PCOO). She was appointed to handle the social media unit of the PCOO. In September 2019, she was elected again as the deputy executive director of the overseas workers.
Mocha Uson's scandals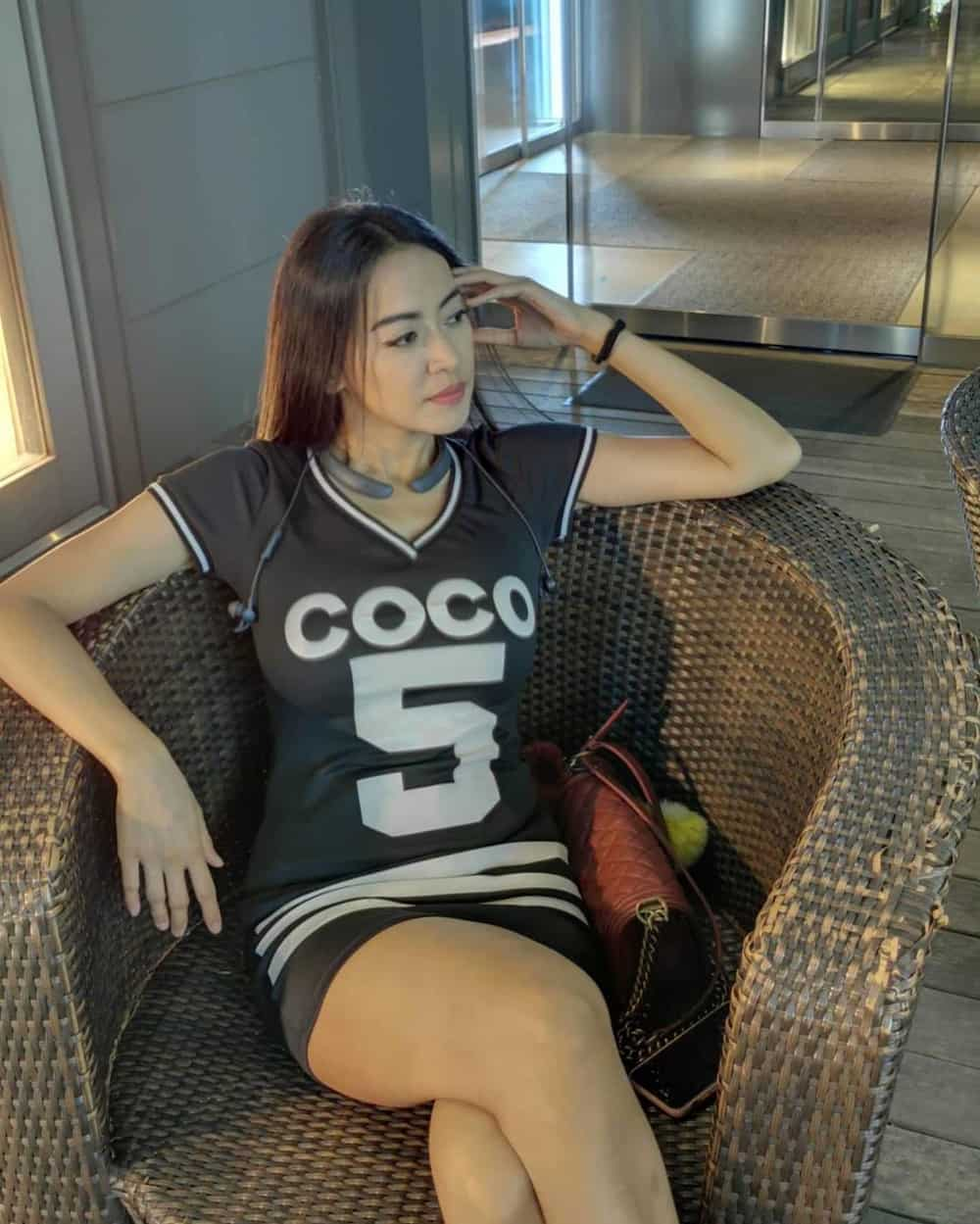 Uson has faced criticism widely for propagating fake news on her blog. She has been crowned as the 'Queen of fake news.' She once cited the 263rd article of the Philippine constitution during the case of the tax evasion case against tobacco company Mighty Corp; the Philippine law has eighteen sections only. In 2018, she mocked the deaf by the release of a video that mocked their language.
Mocha Girls' scandals
The group members were arrested in Kuala Lumpur for working without official permition. According to Charles Jose, the DFA Assistant secretary, the group, together with their promoter, was detained by the Malaysian immigration specialists for working in Malaysia using a visit pass.
The group was released on their 6th-day detention with the help of the Philippine embassy in Kuala Lumpur and did not face the whole 14-day detection for all people violating the work-permit terms.
Hersey De las Alas, Grace Oracion, Heart De Guzman, and Bez Lacanlale were expelled from the group for violating orders given by Uson. Mocha Uson had set clear rules against taking drinks from male customers or even sitting at the table with male customers.
Mocha Girls' songs
The Mocha Girls have done several songs. Some of their top-performing songs are Twirl It & Shake It, I kissed A Girl, Patch, Mobe, Sige (paalam Na) Take a Sip among others.
Despite the challenges faced by Mocha Girls, the group is still fabulous and has endless opportunities to pursue. They have released quite many songs and have performed far and wide.
READ ALSO: SEVENTEEN members profile: Height, religion, age, how much are they each worth?
Source: KAMI.com.gh