Silliman University courses, fees, entrance exam, contact
Silliman University is one of the most famous academic institutions in the Philippines. Formerly known as Silliman institute, it was the first American school not only in the Philippines but also in the Asian at large.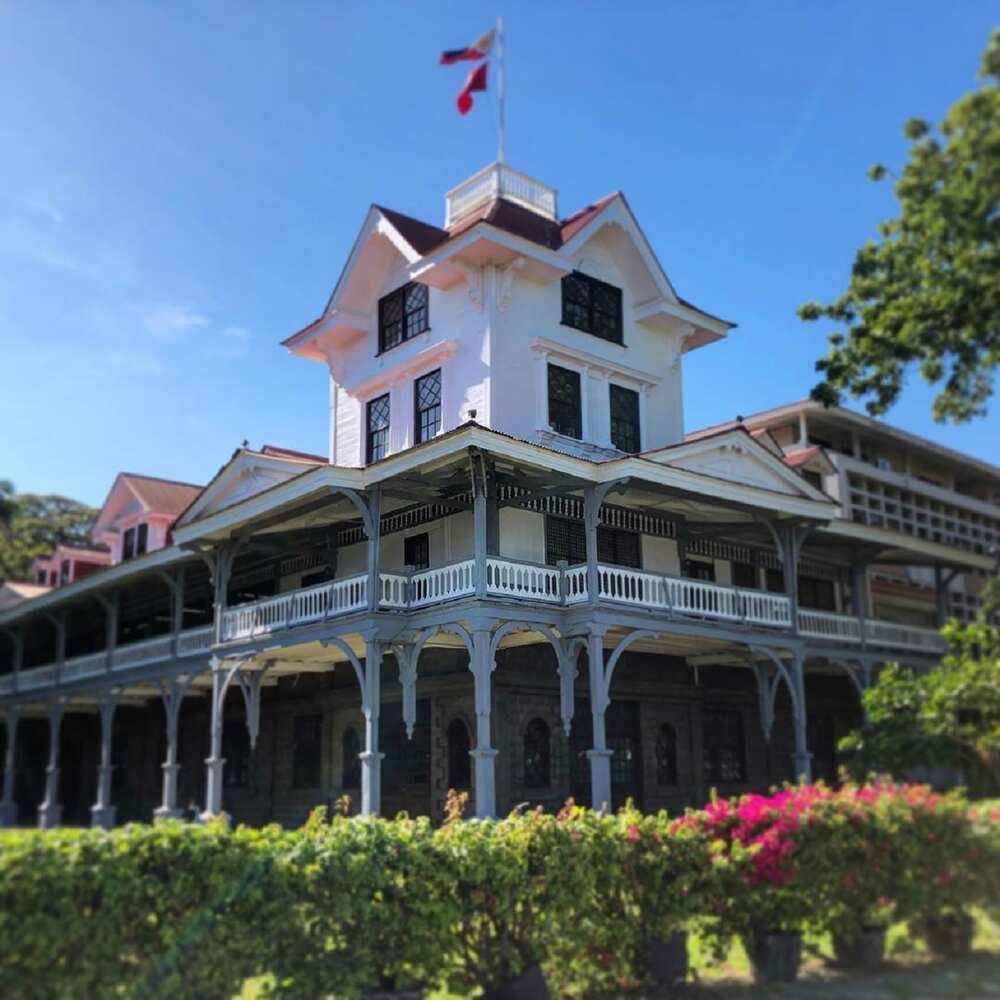 The Philippines, as a country, has become a study destination for many students across the world. Every year, the country receives numerous students from around the globe who wish to pursue studies in some of its prestigious institutions. Some of the fundamental factors which determine which university one joins are the courses offered, the fee paid, accreditation, among others.
Silliman University
This is a private education center located in Dumaguete, Negros Oriental in the Philippines. The Presbyterian Board of Foreign Missions founded in the way back in 1901 as Silliman Institute. It derived its name from a former businessman and Philanthropist dubbed Dr. Horace Brinsmade Silliman. He gave $10,000 to begin the school according to Silliman University history of its establishment.
Starting as an elementary institution for boys, the center became a college in 1910 and gained university status in 1938. It is one of the five centers with institutional accreditation in the country.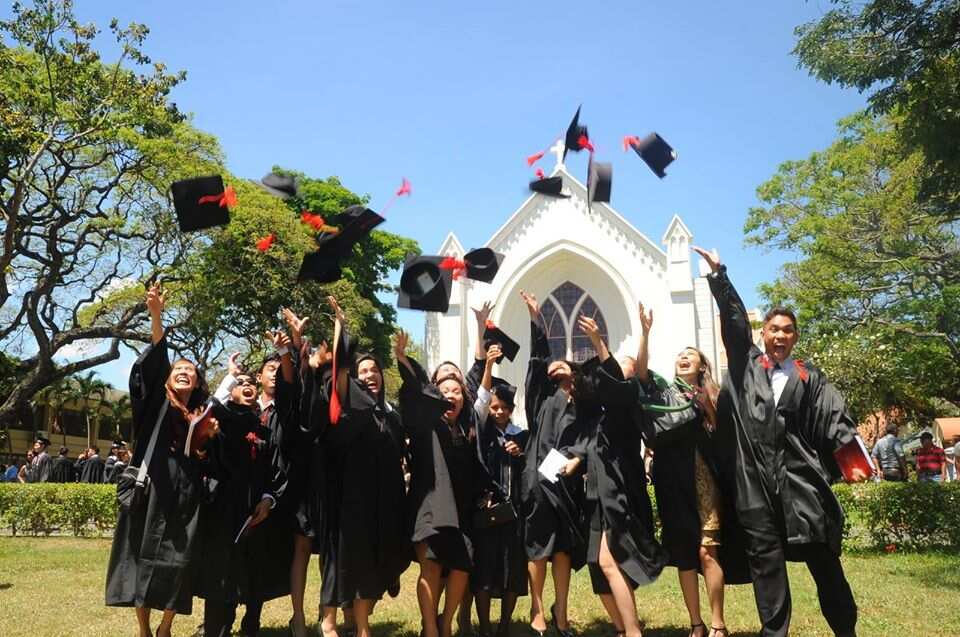 The university constitutes several schools such as Silliman University Medical School, College of Law, among others. It also has several notable courses offered within the institution.
The institution has an electronic portal. Silliman University portal enables easy registration and access to grades.
Silliman University Anthropology Museum
Other than Silliman University medical center, library, church, Silliman Hall is one of the most notable buildings in the institution. It also happens to be the oldest American building standing in the Philippines at the moment. It was built in 1909. There are also other fascinating buildings within the institution worth noting.
READ ALSO: Ateneo de Manila university courses, address, contact number
The Silliman University church is one other pivotal segment of the institution. American Presbyterian missionaries began it. They built the church in 1899, followed by establishing Dumaguete Mission Station in 1901, and then the Silliman institute came about seven months later.
The Silliman University library is a post-modern resource center for both teaching staff and students. It has a conducive ambient for research as well as private studies.
What is Silliman University known for?
The institution has back several awards and recognition for its relentless efforts in nurturing and developing young minds. It is among the top 50 institutions of higher learning in the Asian continent. The ranking is based on International Students' Review carried out by Quacquarelli Symonds (QS).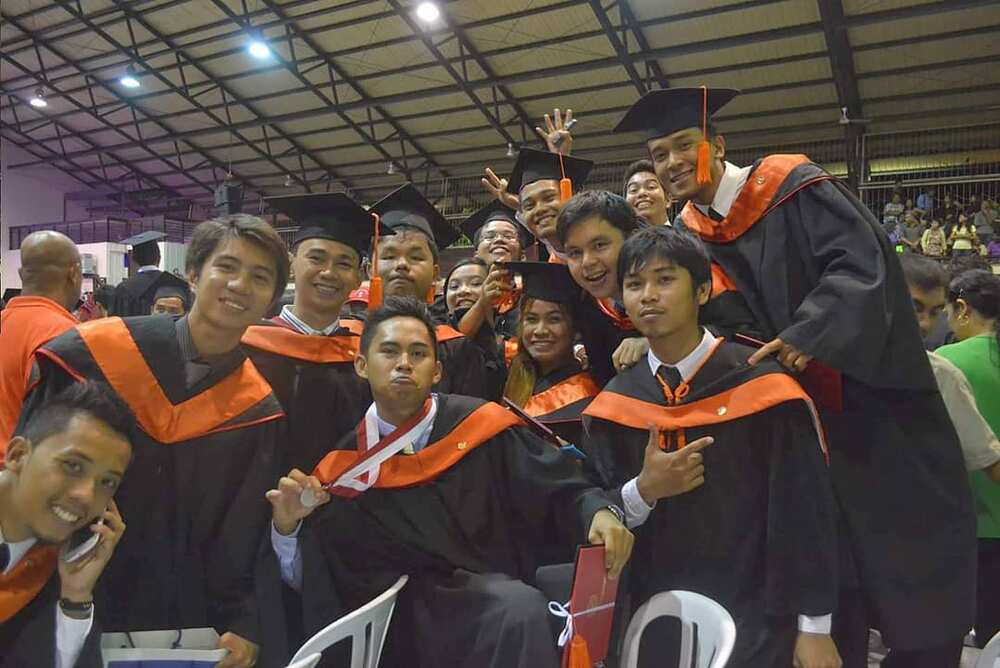 Silliman University courses offered
The university offers numerous courses. Get to discover all these Silliman University courses below.
Here are the undergraduate, graduate, and postgraduate programs offered within the institution.
College of Agriculture
BSc in Agricultural Business
BSc in Agriculture major in Agronomy and Animal Science
Master of Applied Science in Agricultural Systems
College of Arts and Science
BA in Philosophy
BA in Physics
BA major in (Anthropology, Creative Writing, English Language, Filipino, History, Literature, Political Science, or Sociology)
BSc in (Biology, Chemistry, Mathematics, Pharm@cy, Physics, Psychology, or Social Work)
Master in (Biology, or Physics [non-thesis])
MA in Anthropology [non-thesis]
MA in English Major in (Creative Writing, English Language Studies, Literary Studies, or Teaching English to Speakers of Other Languages)
MA in (English [non-thesis], or History [thesis and non-thesis])
MA in Philosophy
MA in Psychology Major in (Counseling Psychology, Industrial / Organizational Psychology, or Social & Community Psychology)
MA in (Psychology [non-thesis], or Sociology [non-thesis])
MA in Science Teaching Physics
MA in Teaching Major in Mathematics
MA Major in (Anthropology, Extension Administration, Filipino, or Sociology)
Master of Public Health
MSc in (Biology, Mathematics, or Physics)
MSc Major in Social Work
Ph.D. in English and Literature
Ph.D. in Psychology
College of Business Administration
BSc in Business Administration major in Economics
BSc in Accountancy
BSc in Business Administration major in (Financial Management, Human Resource Management, Marketing Management, Operations Management, or Business Analytics)
BSc in Entrepreneurship
BSc in Office Systems Administration
Master in Business Administration
College of Computer Studies
BSc in Computer Science
BSc in Information Systems
BSc in Information Technology
Master in Information Systems
READ ALSO: Holy Angel University courses, address, entrance, fees
College of Education
Bachelor of Elementary Education major in (General Education, Pre-School, or Special Education)
Bachelor of Library Information Science Program
BSc in Nutrition and Dietetics
Bachelor of Secondary Education major in (Biological Science, English, Filipino, MAPEH, Math, Physical Science, or Social Studies)
Bachelor of Secondary Education Technology and Livelihood Education
MA in Education Major in (Educational Management, or English Teaching in Elementary and High School, or Guidance and Counseling)
Doctor of Education
Ph.D. in Education

College of Engineering and Design
BSc in Architecture
BSc in Civil Engineering
BSc in Computer Engineering
BSc in Electrical Engineering
BSc in Mechanical Engineering
Master of Engineering
College of Mass Communication
Bachelor of Mass Communication
Bachelor of Mass Communication major in Broadcasting
College of Nursing
BSc in Nursing
MSc in Nursing Major in (Psychiatric-Mental Nursing, Nursing Administration, Family Nursing Practice, Community Health Nursing, or Adult Health)
Master in Nursing Major in Public Health Nursing [non-thesis], Psychiatric-Mental Health Nursing [non-thesis], Family Nursing Practice [non-thesis], Adult Health [non-thesis], or Administration [non-thesis])
Ph.D. in Nursing
College of Performing and Visual Arts
Bachelor of Music major in (Voice, Piano, Music Therapy, Music Education, Composition and Arranging, or Choral Conducting)
Bachelor of Fine Arts
BA major in Speech and Theater Arts
Master of Music Major in (Music Education, Instrument Conducting, Ethnomusicology, or Choral Conducting)
Divinity School
Bachelor of Liturgy and Church Music
Bachelor of Theology major in Pastoral Ministry
Master of Arts in Peace Studies
Master of Divinity Major in (Biblical Studies [thesis track], Christian Education [thesis track], Pastoral Ministry [non-thesis], Pastoral Ministry [thesis track], Spiritual Care / CPE [thesis track], or Systematic Theology [thesis track])
Master of Theology in Mission Studies [thesis track]
Master of Theology Major in (Mission Studies, or Systematic Theology)
Doctor of Theology in Biblical Studies
Doctor of Theology in Christian Ethics
Doctor of Theology in Systematic Theology
Doctor of Theology Major in Christian Education
Doctor of Theology Major in Mission Studies
Silliman University college of law
Postgraduate in Juris Doctor
Institute of Clinical Laboratory Sciences
BSc in Medical Technology
Institute of Environmental and Marine Sciences
BSc in Environmental Science
BSc in Marine Biology
Master of Research in Marine Ecosystems and Governance and Tropical Biological Oceanography (Double Degree Program)
Master of Science in (Coastal Resource Management, Environmental Policy, Environmental Science, or Marine Biology)
Ph.D. in Marine Biology
Institute of Rehabilitative Sciences
School of Public Affairs & Governance
BSc in Foreign Affairs
BSc in Public Administration
Master in Environmental Governance
Master in Public Administration specializing in Fiscal Administration, or Local Governance]
Doctor of Public Administration
Ph.D. in Social Science
Silliman University Medical School
Silliman University tuition fee
Silliman University entrance exam and tuition fees are a must-know before making any further steps in joining the institution. The institution offers the above courses at different costs. To find out more about the update records and fee structure, you can always visit their website. The next thing is to ascertain that you meet Silliman University admission requirements.
It is also worth noting that Silliman University scholarship is also available for needy and brilliant students. If you are interested, you can check out for the qualification criteria for this particular scholarship.
Who are Silliman University notable alumni?
The institution has produced thousands of graduates both at the undergraduate and graduate levels. The list is long. However, some of the names of these notable alumni are as follows;
Carlos P. Garcia who was the 8th president of the Philippines
William Torres dubbed the "Father of Internet in the Philippines"
Simeon Toribio, a Gold medalist in the history of Olympics
John Gokongwei, a notable Philippine business mogul
Silliman University contact number and address
Silliman University address and contact information are as below;
Physical address: Dumaguete, Negros Oriental, Philippines
Telephone number: +63 35 422 6002
There are various contacts for different departments and sections of the institution. You can always check from the directory and place a call to the appropriate section.
Now you have Silliman University courses, fees, exam entrance, and contacts. Go ahead and enroll now to kickstart your career!
READ ALSO: University of the East: admission, contact number, courses, fees
Source: KAMI.com.gh