Krystal Jung profile, height, age, and TV shows
Krystal Jung, otherwise known as Chrystal Soo Jung is an American actress and singer based in South Korea. She became famous after her fantastic appearance on High Kick 3, a television drama series aired in 2011. Her interest in singing and acting began when she was very young.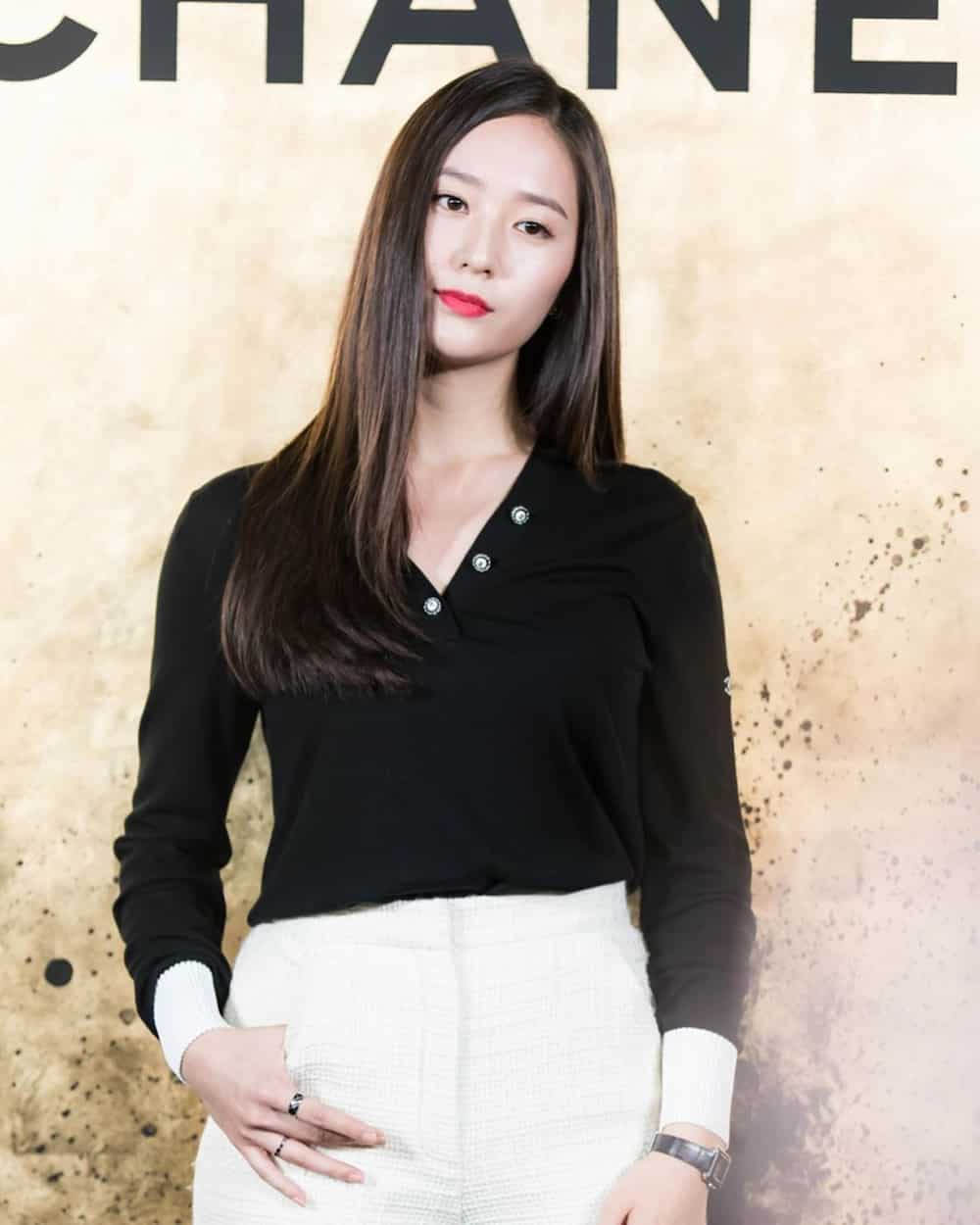 Her successful career in singing and acting has not only earned her fame but also a substantial amount of income. She has also won a considerable number of awards in the process. Currently, the actress enjoys a vast following of 8.2 million on her Instagram page.
Krystal Jung profile summary
Birth name: Chrystal Soo Jung
Commonly used name: Krystal Jung
Korean name: Jeong Su-jeong
Date of birth: October 24th, 1994
Krystal Jung age: 25 years
Zodiac sign: Scorpio
Place of birth: San Francisco, California, United States
Nationality: United States of America, South Korea
Ethnicity: South Korean
Occupation: Singer and actress
Active years: 2002 - present
S3xual orientation: Straight
Marital status: Not married
Krystal Jung biography
Krystal is an American actress and singer based in South Korea. She was born Chrystal Soo Jung on October 24th, 1994 in San Francisco, California in the United States of America. Her father used to be a boxer but turned to become a lawyer, whereas her mother was a gymnast.
She went to the Korea Kent Foreign School, and later joined Hanlim Performing Arts High School, where she graduated in 2013. Currently, Krystal is a student of Sungkyunkwan University majoring in theatre.
Is Krystal Jung and Jessica Jung sisters?
Jessica Jung, a prominent singer and songwriter, is the older sister of the actress. The pair enjoys a cordial relationship. In 2000, the two accompanied their parent to South Korea. It was the first time Krystal was visiting the country where her parents were born.
During their stay, a member of S.M. Entertainment spotted her when she was in a shopping mall together with her elder sister. They were requested to feature in Shinhwa's 'Wedding March' music video.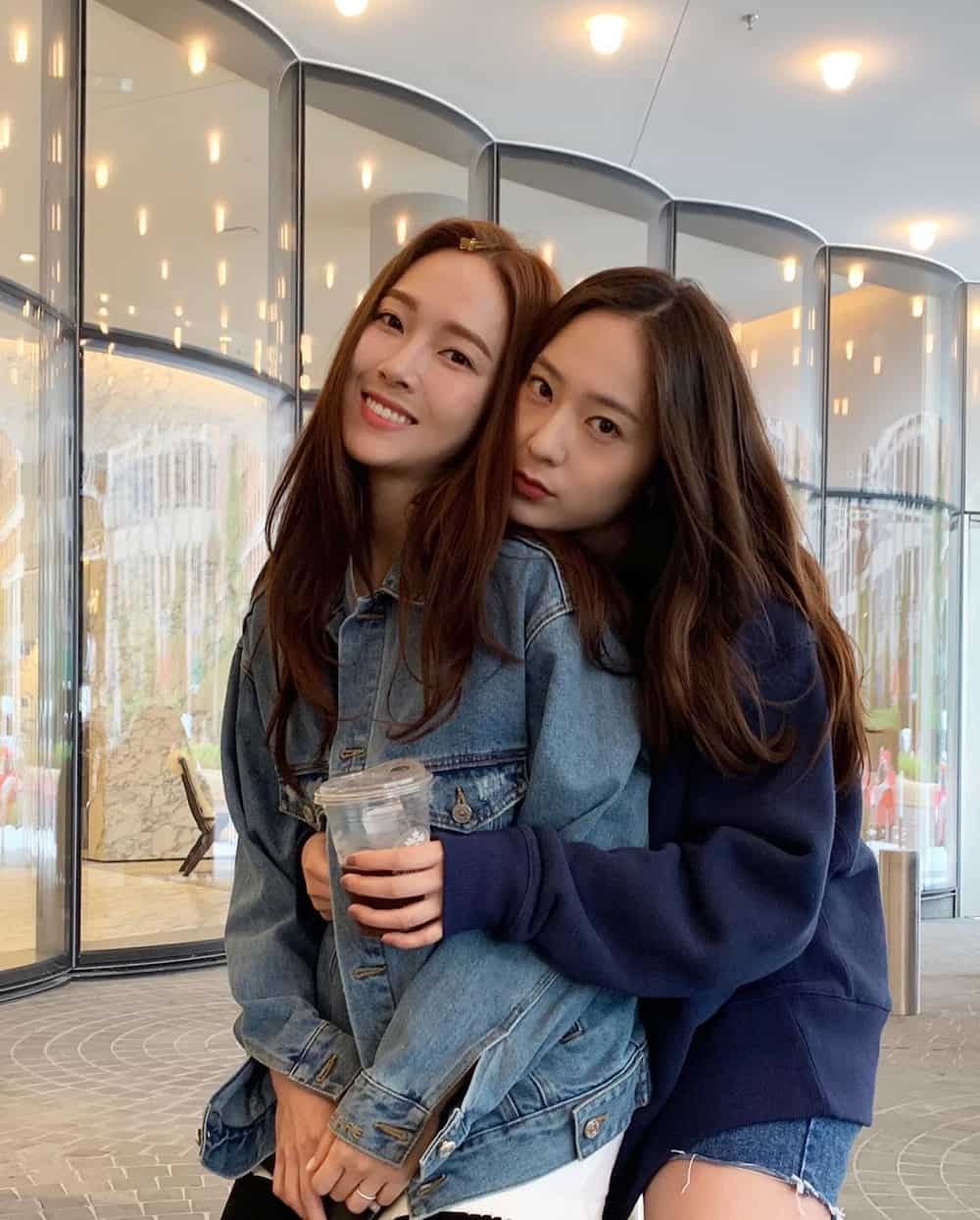 How old was Krystal Jung when she debuted?
Krystal made her career debut at fourteen years in 2009. She featured as a lead singer of f(x), A South Korean girl group. She further participated in S.M. Entertainment project group tagged S.M. The Ballad. Aside from singing, the singer has also acted in several television shows.
Krystal Jung TV shows
Other than being a talented singer, she is also a good actor. Her fantastic talent in acting is vivid from some of the television dramas below.
More Charming By The Day (2010)
Welcome to the Show (2011)
High Kick: Revenge of the Short Legged (2011-2012)
The Heirs (2013)
Potato Star 2013QR3 (2014)
My Lovely Girl (2014)
Legend of the Blue Sea (2016)
The Bride of Habaek (2017)
Prison Playbook (2017)
Player (2018)
READ ALSO: Rhian Ramos bio: age, movies, birthday, awards, siblings
Krystal Jung drama films
She has acted the following movies
I AM. – SM Town Live World Tour in Madison Square Garden (2012)
Listen To My Song (2015)
SMTOWN The Stage (2015)
Which songs has Krystal Jung sung?
Krystal is a well-established singer who has released as well as featured in several songs. She has managed to lure most of her fans with her gorgeous vocals. Below are some of the fantastic hits she has sung or made an appearance in.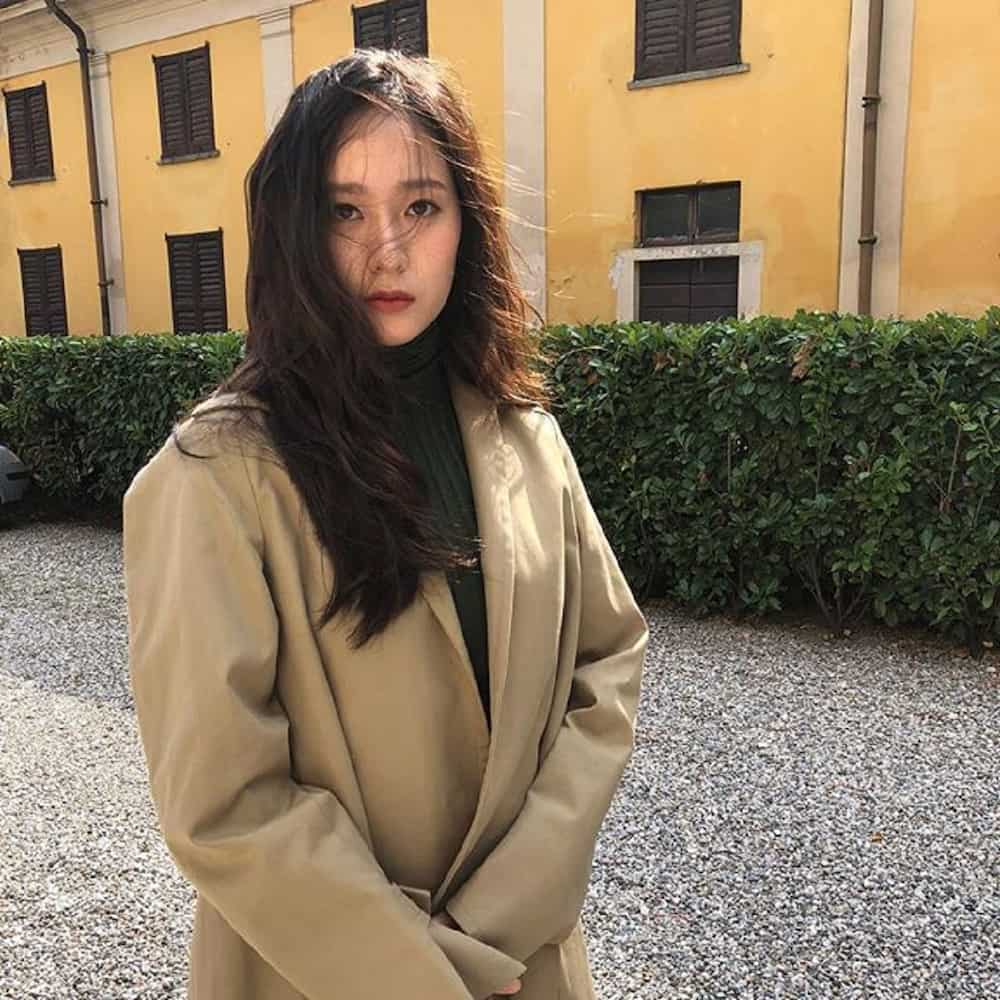 Hard but Easy (2009)
Melody (2010)
Spread Its Wings (2010)
Calling Out (2010)
Because of Me (2011)
Grumbling (2011)
Butterfly (2012)
Say Yes (2014)
All Of A Sudden (2014)
When I Was... When U Were.. (2014)
Breath (2014)
I Don't Wanna Love You (2017)
Awards and achievement
Throughout her career, the actress has bagged the following awards and nominations.
In 2010, she won Best Newcomer in a Sitcom or Comedy during the 10th MBC Entertainment Awards for her role in More Charming By The Day.
In 2014, she was nominated for three awards, for the Best Young Actress during the 16th Seoul International Youth Film Festival, for Top 10 Style Icons alongside Jessica Jung during the 7th Style Icon Awards, and for Excellence Award, Actress in a Miniseries during 22nd SBS Drama Awards.
In the same year, she won the Best Couple alongside Kang Min-Hyuk during the 2nd DramaFever Awards.
In 2015, he won the Most Popular Actress (TV) during the 51st Baeksang Arts Awards. She also won the Best Fashionista during 1st Fashionista Awards.
In 2016, Krystal Jung bagged four awards. She won the Most Stylish Female Idol during InStyle Star Icon, the Fashion Icon Goddess Award during Jumei Award Ceremony 2016, the Best Fashionista during the 2nd Fashionista Awards, and Celebrity of the Year - Photogenic during the Korea Fashion Photographers Association.
In 2017, the star won the Best Fashionista - TV & Film Division during 3rd Fashionista Awards for her outstanding role in The Bride of Habaek.
Is Krystal Jung rich?
Krystal net worth is a staggering $14 million according to Net Worth Stats. The actress and singer is no doubt a rich person. Having established an illustrious career in acting and singing, it is expected that she would build a mint out of it and going by the figure she has done. She has made her wealth through acting and music. Here is one of Krystal ung short hair
Krystal Jung height and body measurements
Other than having black hair and eye color, the actress's elegant body possess the following measurements.
Height: 5 feet 5 inch
Weight: 54 kg (107 pounds)
Body measurement: 32-23-34
READ ALSO: Ritz Azul Instagram, age, boyfriend, and biography
Krystal Jung Instagram
Being a celebrity, Krystal enjoys an incredible following on social media. She has an Instagram page which boasts of a vast 8.2 million followers. You could keep updated about Krystal Jung fashion by following her using the link below.
Instagram page: @vousmevoyez
Krystal Jung boyfriend
The actress relationship affairs remain secret at least for now. However, she previously dated Kai, k-pop group EXO member. The two went different paths way back in 2017, and whether she has picked another guy, remains unknown to the public.
Krystal Jung and Kai
The two joined S.M. Entertainment at almost the same time, and because of being of the same age, they become close. Eventually, their closeness grew into love, and in April, the agency made it public that the pair were dating. Despite their successes at the individual level, their relationship never ended.
On June 1st, 2017, the two went separate ways. The reason for their separation remains undisclosed. According to her, she would not be in any romantic relationship because she wanted to focus on improving her career. She also went ahead to say that when she will have a boyfriend, she would keep it as a secret.
I could go out with someone from today, but I wouldn't. If I have a boyfriend, I would not make him known to public
The American actress Krystal Jung is one of the most celebrated artists of our time. Despite her young age, the celebrity has achieved what most people at her would not. She is such a hardworking and determined star.
READ ALSO: Ji Soo age, height, TV shows, and girlfriend
Source: KAMI.com.gh