Song hye kyo husband: name, age, profile
Former Song Hye Kyo husband, Song Joong-Ki is a popular South Korean actor, host and entertainer. He became famous for his outstanding role in a South Korean historical drama series dubbed Sungkyunkwan Scandal. He also cemented his acting place by taking part in other numerous films and shows and scoping several awards.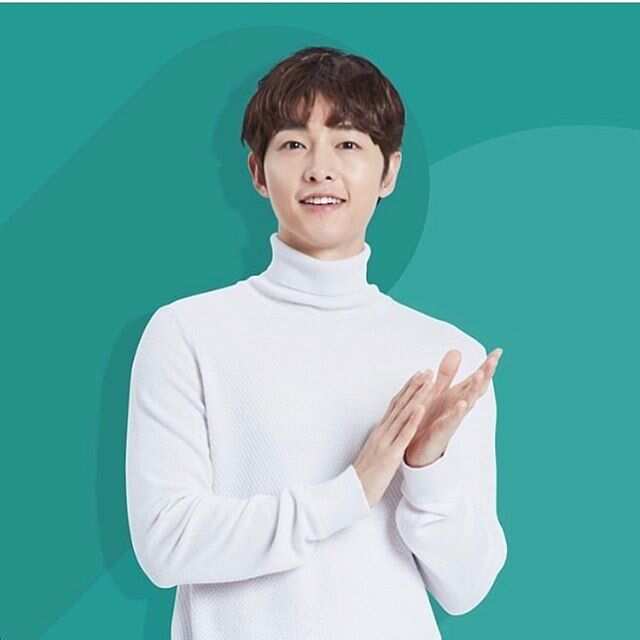 Song Hye Kyo is one of the most celebrated actresses and models in South Korea. As an actress, she rose into the limelight after her outstanding role in Autumn in My Heart. She has also acted in various movies and television dramas and won numerous accolades. With all this fame in South Korea and beyond, fans are bound to ask about Song Hye Kyo husband name. Who is he in the first place?
Song Joong-Ki profile summary
Real name: Song Joong-Ki
Date of birth: October 19th, 1985
Song Joong-Ki age: 34 years
Zodiac sign: Virgo
Place of birth: Dong District, Daejeon, South Korea
Nationality: South Korea
Religion: Christianity
Profession: Actor, host
Ethnicity: Korean
Weight: 65 kg
Height: 5 feet 10 inches
Hair color: Dark black
Eye color: Dull dark
Marital status: Divorced
S3xual orientation: Straight
Former Song Hye Kyo husband biography
Song Joong-Ki was born in Dong District, Daejeon in South Korea on October 19th, 1985. He is the son of Song Yong-Gak. In his early life, the actor enjoyed his life alongside his siblings Song Keul-Ki and Song Seung-Ki.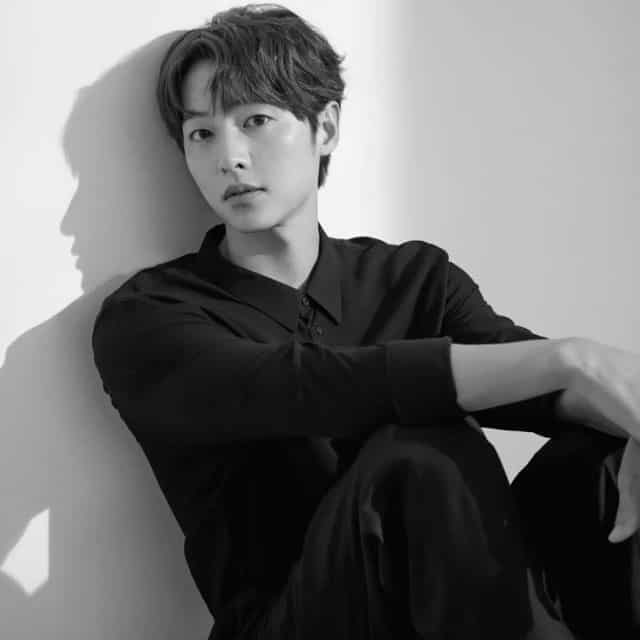 Joong-Ki was an intelligent student in school. After high school, he joined Sungkyunkwan University, and in 2012, he graduated with a degree in Business Administration. During his school days, he was a passionate speed skater and represented his hometown in the national championships. He would, however, quit skating because of injuries.
Career
He discovered his enthusiasm for acting and began doing it right after high school. Unfortunately, his parents did not want him to pursue a career in acting, prompting him to study Business Administration at the University.
READ ALSO: Kate Valdez bio: age, height, education, parents
He commenced a career in acting with a supporting role in A Frozen Flower, a South Korean historical movie in 2008. The film, directed by Yoo Ha, was about the reign of King Gongmin of Goryeo who ruled in Korea during the 14th century. It emerged a financial success and won various awards.
After starring in several movies though, in small roles, his acting breakthrough came in 2010 in a film tagged Sungkyunkwan Scandal. The Kim Won-Seok directed movie was based on Jung Eun-Gwol's best selling novels titled The Lives of Sungkyunkwan Confucian Scholars.
In the same 2010, he made an appearance in Running Man, a variety show and then quit after a year. He would later join the Kim Jung-Hwan directed romantic comedy dubbed Penny Pinchers. Even though the movie was not a commercial success, Joong-Ki received praise for his role in the play.
In 2012, the actor took his popularity a notch higher by making and an appearance in A Werewolf Boy. This Jo Sung-Hee directed melodrama was the most flourishing ever. He also gained fame for his debut in a South Korean television series called The Innocent Man.
After being released from the country's mandatory Military training service, he starred as a lead actor in Descendants of the Sun, alongside his wife to be Song Hye Kyo. The film was a huge commercial success and earned numerous awards. The series directors were Baek Sang-Hoon and Lee Eung-Bok.
Other than the above mentioned acting roles, below is a summary of Song Joong-Ki filmography.
The films he has acted.
A Frozen Flower (2008)
Five Senses of Eros (2009)
The Case of Itaewon H*omicide (2009)
Hearty Paws 2 (2010)
Penny Pinchers (2011)
Rio (2011)
Pengi and Sommi (2012)
The Grand Heist (2012)
A Werewolf Boy (2012)
The Battleship Island (2017)
READ ALSO: Mario Maurer bio: age, height, family, girlfriend
Here are the television series in which he has featured
Get Karl! Oh Soo-jung (2007)
Love Racing (2008)
My Precious You (2008)
Triple (2009)
My Fair Lady (2009)
Will It Snow for Christmas? (2009)
OB & GY (2010)
Sungkyunkwan Scandal (2010)
Deep Rooted Tree (2011)
The Innocent Man (2012)
Descendants of the Sun (2016)
The Sound of Your Heart (2016)
Man to Man (2017)
Asadal Chronicles (2019)
Below are the television shows the Joong-Ki has acted
Running man (2010-2011)
I'm Real: Song Joong-ki (2011)
Tears of the Antarctic (2011-2012)
KBS News 9 (2016)
JTBC Newsroom (2017)
Awards and achievements
As an actor, Song Hye Kyo first husband has bagged several awards and recognition. Here are some of the awards he has won as an actor. The most notable awards are;
He has won eight KBS Drama awards
One SBS drama Award
One Korean Producer Award
Brand of the Year award
Song Joong-Ki net worth
Former Song Hye Kyo husband in real life has amerced a considerable amount of wealth from acting and endorsement deals. According to the Celebs Closet and other online sources, the actor is worth a staggering $1 million.
Who is Song Hye Kyo husband
Who is the actress married to? Is Song Hye Kyo husband Hyun Bin? Well, these are the questions likely to come right into your mind whenever you think about the actress's husband's name. As much as she dated Hyun Bin, the pair never ended up married, because their relationship ended in 2011 barely two years into the relationship.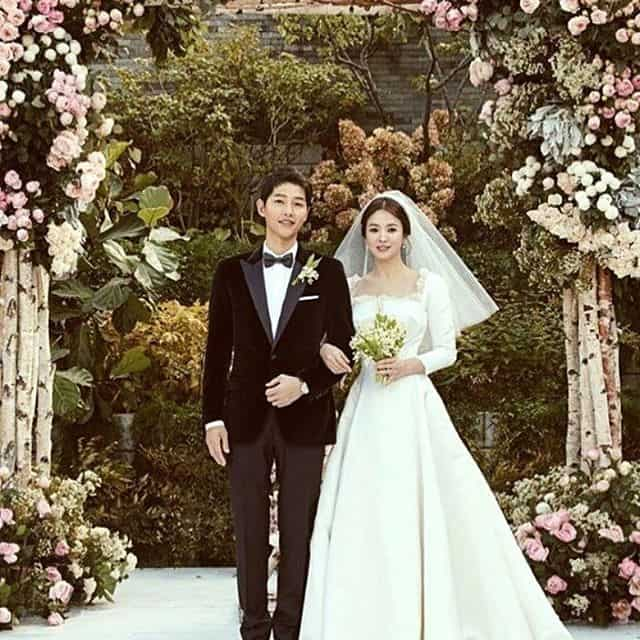 Song Hye Kyo first husband
The actress first got married to her husband Song Joong-Ki on October 31st, 2017, having made their relationship public in July of the same year. The two celebrities are said to have met through a familiar friend Jo In Sung. The former couple appeared together in a television drama series tagged Descendants of the Sun.
Divorce
Two years after their celebrated wedding, it was shocking to their fans and followers that they were separating. The rumors of their divorce emerged early 2019 and were on July 27th the same year confirmed by Joong-Ki's lawyer through a released statement. According to her former husband's account, he wished to end the union amicably without blaming or arguing who between them was at fault. He, however, did not mention what happened to warrant the divorce.
The actress, on the other hand, confirmed that the pair have resorted to going separate ways through a divorce. Through her agency, Hye Kyo went ahead to clarify by saying that the reason for the divorce was the difference in their personalities. Therefore, because of the difficulties to overcome these differences, they decided to divorce.
If you are a fan of the South Korean film entertainment industry, then former Song Hye Kyo husband, Song Joong-Ki is not new to you. The actor has featured in numerous movies and drama. His determination and hard work have not only earned him popularity but fortune as well. He is indeed a voice to reckon to may people around him.
READ ALSO: Kylie Verzosa bio: age, height, net worth, parents
Source: KAMI.com.gh