Rachelle Ann Go is one of the most famous female vocalists and singers in the Philippines. The gorgeous hitmaker continues to wow her fans with every project she releases. Some of the most incredible hits of this Filipino beauty include Honestly, Love of My Life, and Don't Cry Out Loud.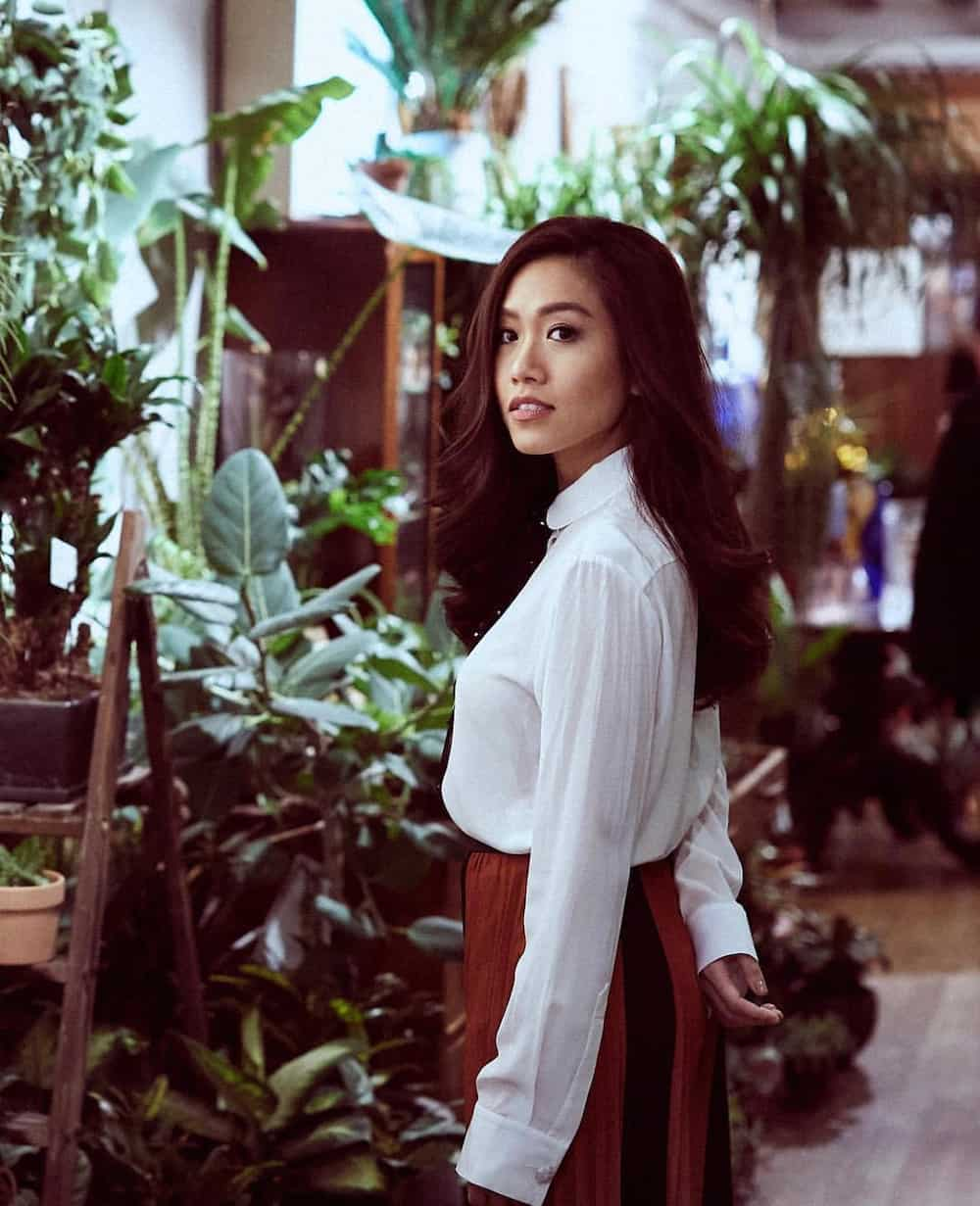 Despite Rachelle Ann Go being a familiar face in the media, many of her fans cannot point out how old she is or how many siblings she has. Here is an opportunity for you to know more about this Filipino star.
Rachelle Ann Go profile summary
Full name: Rachelle Ann Villalobos Go
Nicknames: Shin, Shin-Shin, or Ultimate Champion
Date of birth: 31st of August in 1986
Birth sign: Virgo
Birthplace: Pasig, Philippines
Age: 33 years old
Profession: Singer, model, and actress
Nationality: Filipino
Parents: Oscar and Russel Villalobo-Go
Siblings: Three
Husband: Martin Spies
Height: 5'8"
Rachelle Ann Go early life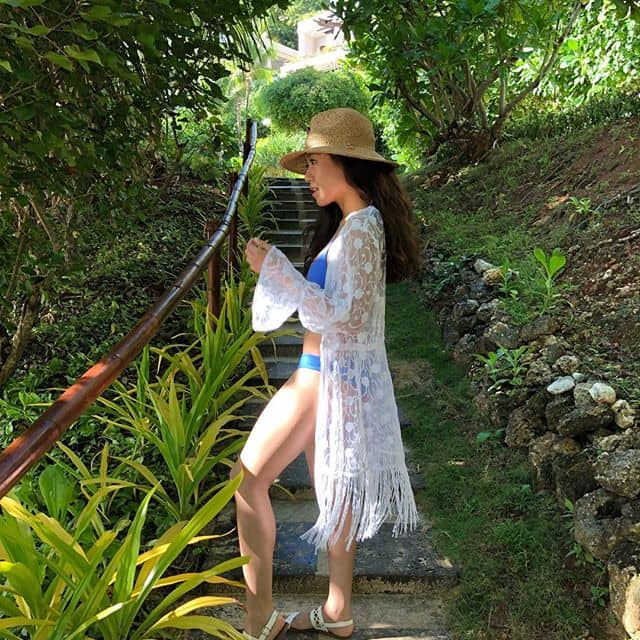 She was born on the 31st of August in 1986 in Pasig, Philippines. This goes to mean that Rachelle Ann Go birthday is celebrated every 31st of August of every year.
Her birth name is Rachelle Ann Villalobos Go. This Filipina songstress and Bench model rose to stardom after she won Search for a Star, a competition that was hosted by the famous Filipina recording singer Regine Velasquez.
The question most of her supporters tend to ask is, 'Where did all begin?' Shin or Shin-Shin, as her friends know her, is the adorable daughter of Russel and Oscar Go. This singer is the firstborn of this couple. Villalobos has three other siblings. She went to La Immaculada Concepcion School located in Pasig for her pre-school all through to secondary school education.
Ann's two brothers also went to this school. Her younger sister is believed to be presently learning in the same institution. Ann's interest in singing sparked at a very young age. Her dad had predicted, even before Go could turn one-year-old, that she would be a star. Villalobos started taking vocal lessons, which made her polish her outstanding vocals and tones.
READ ALSO: Morissette Amon bio: age, net worth, height
She joined the choir of her school, La Immaculada Concepcion School. By the time Villalobos was nine years old, the beauty had entered her first singing competition and sang the single by Jennifer Holliday entitled And I Am Telling You. Despite Ann being the youngest competitor, she scooped the first prize.
Villalobos went to San Beda College situated in Manila, where she majored in International Business and Entrepreneurship. It is during this period that the star joined the competition titled Search for a Star that gave her so much popularity. Her enrollment made it hard to juggle education and the competition, eventually making her drop out of college.
However, later on, in 2008, Villalobos took the entrance exam issued by the University of the Philippines Open University. She passed the exam and then enrolled at the institution. Rachelle Ann Go age as of 2019 is 33 years old.
Rachelle Ann Go career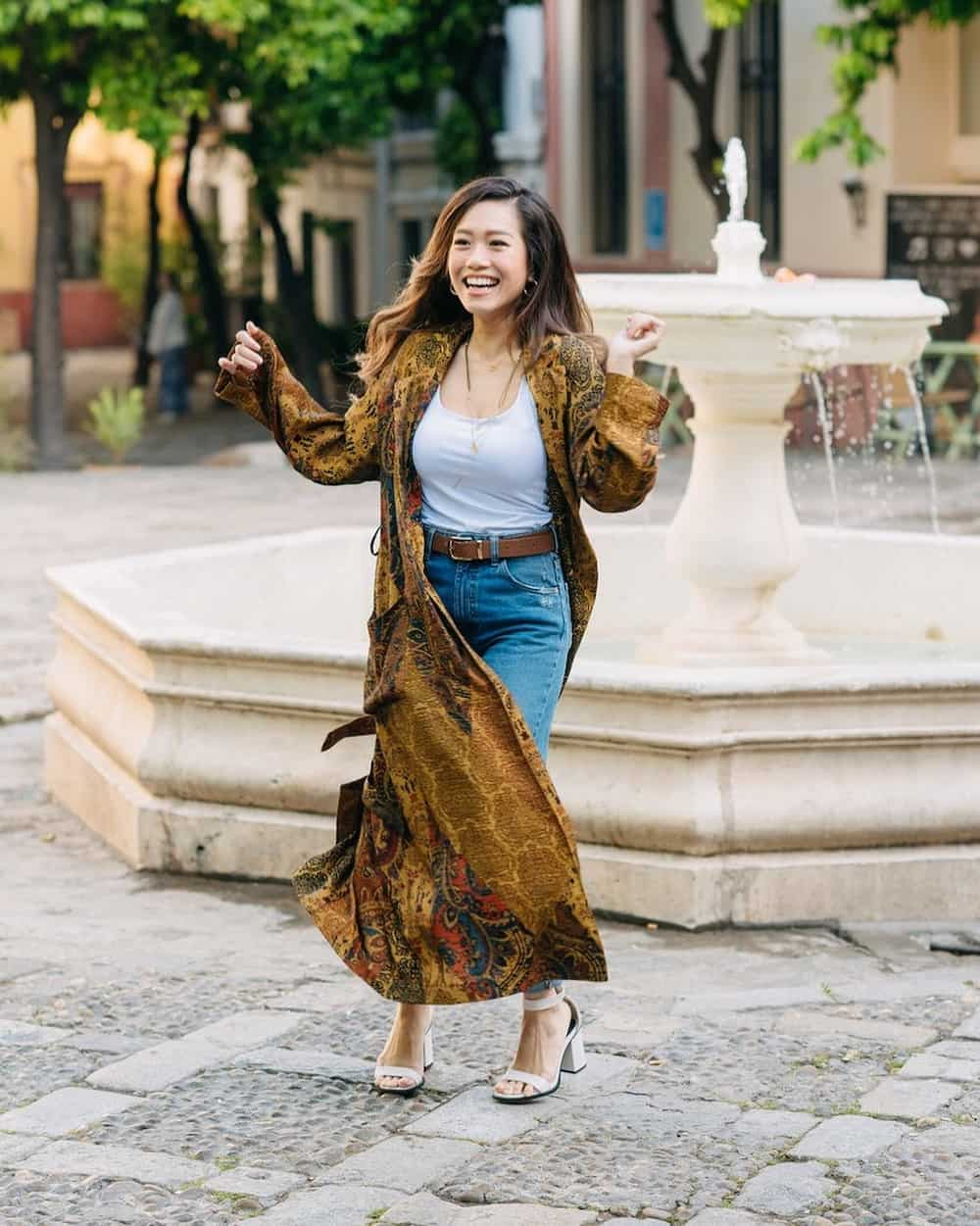 This beautiful Filipino singer made her television breakthrough at the age of eleven in the famous show Eat Bulaga! Oscar and Russel's young star took part in the contest organized by Eat Bulaga! known as Birit Baby. This competition entailed young hopeful singers competing in singing vocally challenging tracks.
Villalobos sang the vocally challenging song by Céline Dion, known as All By Myself. The star was the first runner up since Musica Cristobal won the first position. In 2003, the beauty auditioned for Search for a Star. She aced the auditions and became one of the finalists. The historic moment came on the 13th of March in 2004 when she was announced the grand winner of the competition.
She won the final with her breathtaking performance of Through the Rain by the diva Mariah Carey. After the competition, the singer moved to ABS-CBN. A few weeks after her win, Villalobos collaborated with the rap group known as Salbakuta to do a cover of the 1980s hit by Laura Branigan known as Gloria.
Later on, this daughter of Oscar and Russel released the cover as a CD single. It immediately became a hit, making her perform the cover alongside Salbakuta in the Malacañang Palace. In July of 2004, the Search for a Star grand champion released her self-titled debut album.
The album contained hit singles such as Love of My Life, and her cover of Dreaming of You by Selena. Later on, Ann released a duet alongside Christian Bautista that was titled You And Me (We Wanted It All). Go was being managed by VIVA Entertainment Group's management. She was also part of The Kapamilya Network by ABS-CBN.
After becoming part of Star Magic, Rachelle featured in several shows, such as ASAP Fanatic. Her stardom continued to grow over time. In November of 2004, this star competed in Shanghai Music Festival's Asia New Singer Competition. Villalobos won the silver prize with her impeccable performance of the song From the Start.
She also partook in the 2004 Astana Song Festival, where she performed a version of Isang Lahi. She won the silver award for the Best Own Country Song. Rachelle released her second album in November of 2005 and called it I Care. The album was a hit, and it managed to sell fifteen thousand copies in the country.
Obsession was released in 2017. It contained some of the most loved Rachelle Ann Go songs. These are hits such as Alam ng Ating mga Puso and Don' Say Goodbye. Go released her fourth album in April of 2008 known as Rachelle Ann ROCKS Live! under VIVA Records.
It contained hits such as Honestly. This single made her win the 3rd IFM Award for the Song of the Year and Favorite Female Performer. Her 5th album, known as Falling In Love, was released in January of 2009. The album sold over 15,000 units, making it win a Gold Certification from PARI and VIVA Music.
Ann released her 6th album in 2011, which she called Unbreakable. It had singles such as Masasabi Mo Ba and Whispered Fear. The singer has also made appearances in drama series such as Nita Negrita. She has also appeared in Miss Saigon, where she managed to win the award for Best Featured Actress at the Broadway World UK/West End Awards.
How tall is Rachelle Ann Go?
The height of this talented actress and singer is 5 feet and 8 inches. That is 1.72 meters.
Rachelle Ann Go brother who designed her wedding gown
One of the brothers of Rachelle Ann Go who made headlines during his sister's wedding is Oz. Oz Go is a talented Filipino fashion designer who is famous for coming up with masterpieces. He made headlines after designing the gowns her sister wore at her wedding. The dresses were remarkable pieces that only the best designers could make.
One gown appeared to have exquisite patterns and sophisticated floral laces that made her glow. The other was a lacy off-shoulder dress bearing some pinkish hue feathers and sequins. You could tell by looking at the wedding pictures of Rachelle Ann Go and Martin Spies that these gowns made the actress feel great on her big day.
Rachelle Ann Go wedding
Since this star used to date and has some songs she has released with her ex Christian Bautista, most people believe that he is Rachelle Ann Go husband. However, Christian Bautista is not the spouse of this talented vocalist. The husband of the Don't Say Goodbye hitmaker is known as Martin Spies.
Rachelle Ann Go tied the knot in an elegant beach wedding. She got married to Martin Spies in a colorful beach wedding that was held at Shangri-La's Boracay Resort & Spa. The star and her spouse Martin Spies first met in New York, after they were set up by a mutual friend.
Since then, the two remained close and eventually became more than friends. The wedding was spectacular. The backdrop of their wedding was made more breathtaking by the stunning sunset with its radiant rays. The union was attended by the couple's close family and friends.
Rachelle Ann Go has released songs and albums that fans love. She appears to know her audience and release music that her audience adores. This Filipino star is a force to reckon with in the Filipino music industry.
READ ALSO: Bullet Dumas bio: songs, net worth, real name, age