Lea Salonga bio: songs, awards, age, who is she married to?
Hailed as one of the best musical and stage performers in the Philippines and abroad, Lea Salonga is an immovable figure in the industry. Known for her powerful vocals and excellent pitch, she has earned multiple awards, recognition and fame in the field of musical theater.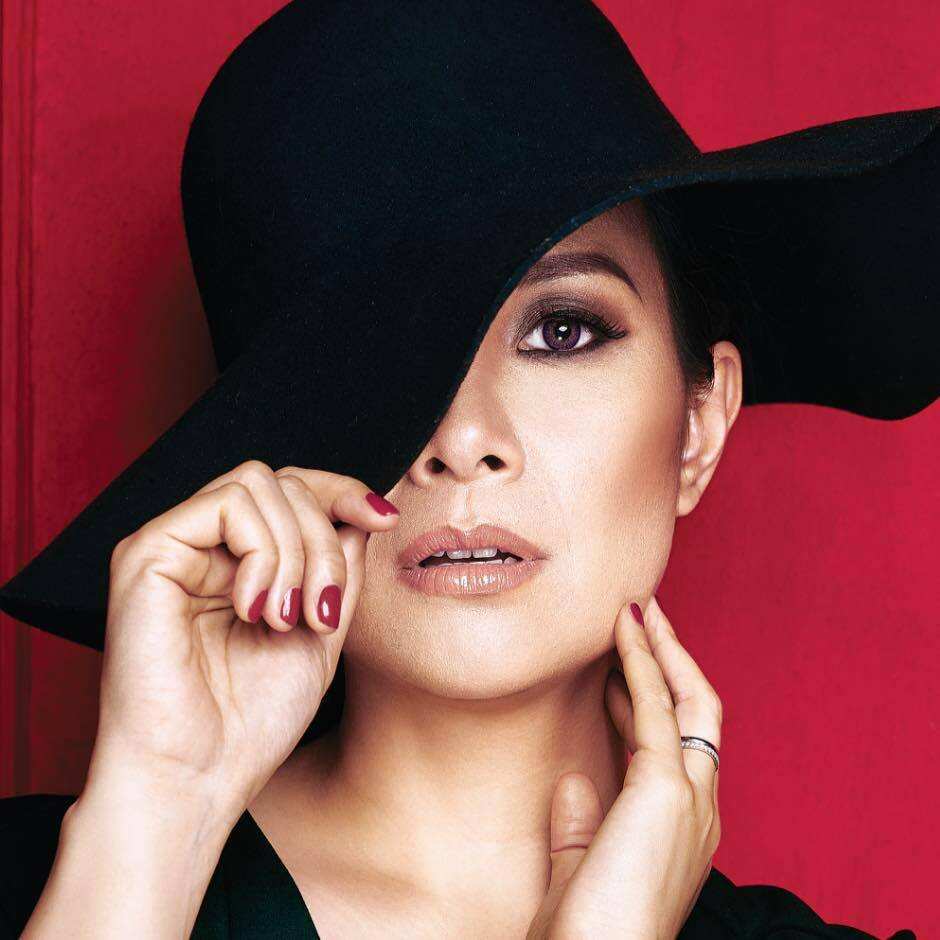 The talented 48-year old is noted for having many firsts on several prestigious moments in the entertainment industry. She was the first Asian to perform in the Broadway musical "Les Misérables," taking the roles of Éponine and Fantine. She is also the first Asian woman to take home a Tony Award for her performance in "Miss Saigon". Additionally, she was the first Filipina to sign with an international record label, Atlantic Records in 1993.
Lea Salonga profile summary
Full name: Maria Lea Carmen Imutan Salonga
Birthday: February 22, 1971
Birthplace: Manila, Philippines
Height: 5 feet 2.5 inches
Spouse: Robert Charles Chien
Lea Salonga early life and beginnings
Lea, real name Maria Lea Carmen Imutan Salonga, was born to parents Feliciano and Maria Ligaya Salonga on February 22, 1971 in Ermita, Manila. She has a younger brother, Gerard Salonga, who arranges all her music and currently works as the musical director for the ABS-CBN Philharmonic Orchestra.
She took the Extension Program of the University of the Philippines' College of Music as part of her training in music and stage performance. Originally planning to pursue a path in medicine, she took a biology course at the Ateneo De Manila University but was not able to finish it. Later on her career, she took Philosophy and History at Lincoln Center Campus of Fordham University in New York.
Her musical and theater career started when Lea Salonga age 7 auditioned and later on performed at the Repertory Philippines' "The King and I" in 1978. This was then continued to several other productions, including the titular role in 1980's "Annie", 1981's "The Bad Seed", and 1988's "The Fantasticks." During this time, she started recording her first album, "Small Voice", which was released in 1981 and garnered a certified gold status.
Young Lea was then had television projects as a child actor of the GMA Network (then known as GMA Radio-Television Arts). She was part of the Thursday Group of the teen variety show "That's Entertainment" hosted by German Moreno. She also hosted her own program, entitled "Love, Lea", from 1983 to 1985. Furthermore, she took part in several films like "Captain Barbell", "Like Father, Like Son", and "Ninja Kids", where she got numerous nominations and awards.
According to her biography, her big international break happened in 1989, when she took part in the musical "Miss Saigon" for London. Lea Salonga Miss Saigon role was Kim, a part that she competed with Monique Wilson, a fellow performer at the Repertory Philippines. This then opened her doors to the international scene, where she had multiple performances in theaters, movies, and television.
Lea Salonga Broadway and other theater performances
Her stint on Broadway started in 1991, when she returned to her role for the "Saigon" opening in Broadway. This was then followed by her other performances like in "Les Misérables", "Flower Drum Song", "Something Good: A Broadway Salute to Richard Rogers on His 100th Birthday", and "Allegiance". As of 2017, her latest Broadway stage performance was for the musical "Once on this Island", where she played Erzulie, the goddess of love.
Apart from Broadway, Salonga has been on other notable stages around the globe. These locations include other parts of the US, Manila, the West End in London, and in Singapore.
Lea Salonga songs, albums, and concerts
As a singer, Lea Salonga is credited with several renowned songs in both the local and international scene. Starting with her first studio album "Small Voice" in 1981, she has a total of nine studio albums and three live albums. There are also at least 10 cast recordings with her involvement, released between 1990 and 2016.
Lea lends her powerful vocals in several animated features. In 1992, she provided Princess Jasmine's singing voice in Disney's "Aladdin", performing the song "A Whole New World" opposite Brad Kane. She again lended her powerful vocals for Fa Mulan in 1998's "Mulan" and 2005's "Mulan II". Additionally, she is credited in the soundtrack of the 2008 Philippine animated film "Dayo: Sa Mundo ng Elementalia".
Between musicals, television and film appearances, she also did many concerts in the Philippines and around the world. Most of these were in front of a sold-out crowd; with the most recent being the two-night "Perfect Ten" concert in Manila last August 2019.
READ ALSO: Lea Salonga gets honest on Sharon's reason for skipping 'The Voice Kids' Season 4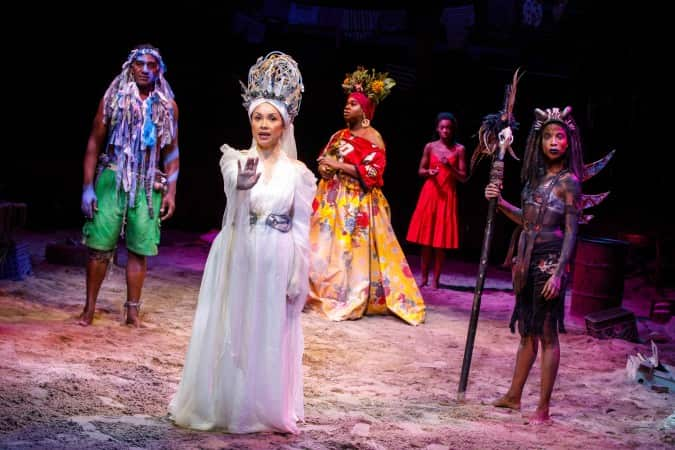 Lea Salonga awards and recognitions
Lea has received numerous awards, nominations and recognitions for her songs and theater performances.
For her role in "Miss Saigon", she took home several prestigious awards. These include a Laurence Oliver Award, the Drama Desk Award, Theatre World Award, and the Outer Critics Circle Award, all for Best Actress in a Musical. She also received a Tony Award for her role, which made her the first Asian to do so. Nominations were given to her for roles in "Les Miserables", "Flower Drum Song", "Allegiance", and "Baby".
In 2011, Lea was given recognition as a Disney Legend. This was in recognition of her contribution to the Walt Disney Company, primarily with her vocals for Princess Jasmine and Mulan.
The Philippine government, in recognition of her talents, awarded her with several honors. Then- President Corazon Aquino gave her the Presidential Award of Merit in 1990, while she received the Order of Lakandula from then-President Gloria Arroyo in 2007. Additionally, in the same year, the House of Representatives gave her the Congressional Medal of Achievement.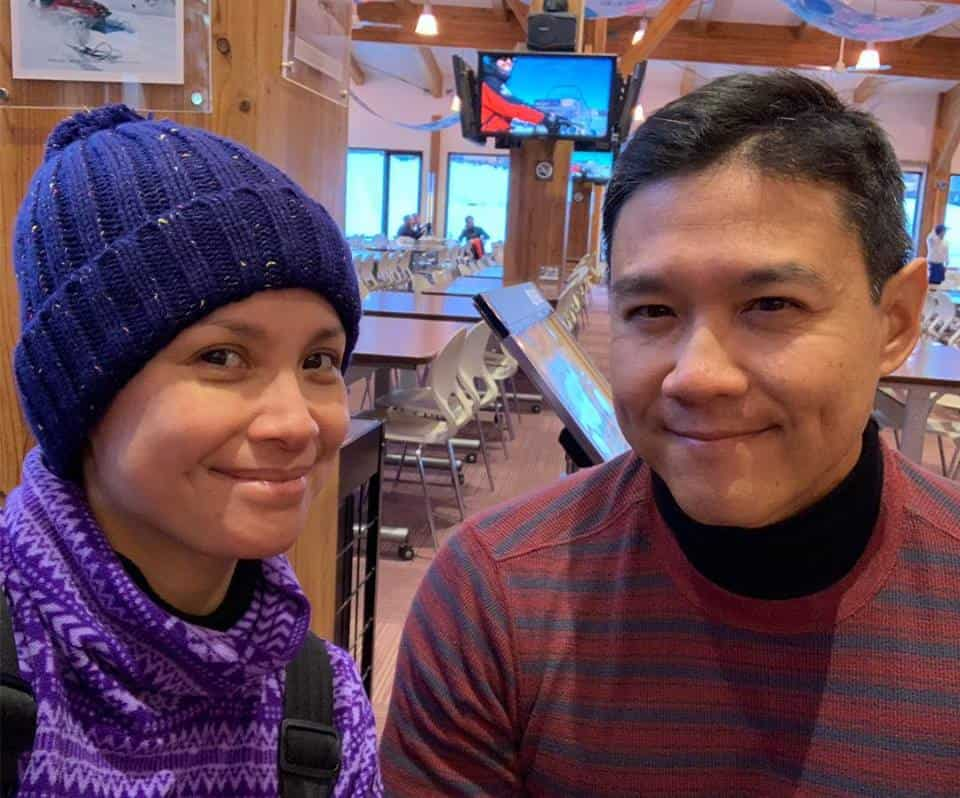 Lea Salonga net worth and personal life
Lea Salonga husband is Robert Charles Chien, a Japanese-Chinese businessman and multimedia company owner. Relatively unknown until his marriage to the singer in 2004, Chien has companies both in the US and the Philippines. They have a daughter named Nicole Beverly, born in 2006, and the family moves between the Philippines and the US.
As of 2019, Lea's estimated net worth is around $18 million. Music, film and television are noted for being her main sources of income.
Lea Salonga latest news
Early 2019, Lea injured her leg as she crashed during a ski trip in Hokkaido, Japan. Celebrating their 15th anniversary with husband Robert, Lea Salonga accident led to her breaking her tibia.
At the moment, she can be seen as a coach at the reality contest show "The Voice Kids" on ABS-CBN. She also sang the theme song of the 2019 SEA Games, titled "We Win as One", composed by Ryan Cayabyab. She is set to round up the year with a series of shows in Australia.
Lea Salonga's illustrious career has spanned over four decades with various awards, honors, and nods affirming her great talent and voice. As she continues to perform her magic, whether onstage or onscreen, her captivating presence will always be an inspiration to fans and her Lea Salonga nation.
READ ALSO: Lea Salonga reacts to Morisette Amon's meeting with Alan Menken and Will Smith
Source: KAMI.com.gh