Kathryn Bernardo bio: net worth, age, height, who is her celebrity best friend?
Former Teen Queen Kathryn Bernardo is a famous actress in the Philippines. Her versatility and great acting skills make her stand out among other actresses of her age. Being in the showbiz industry since her childhood, her fans have witnessed her career's transition from being a Teen Queen to a Box Office Queen.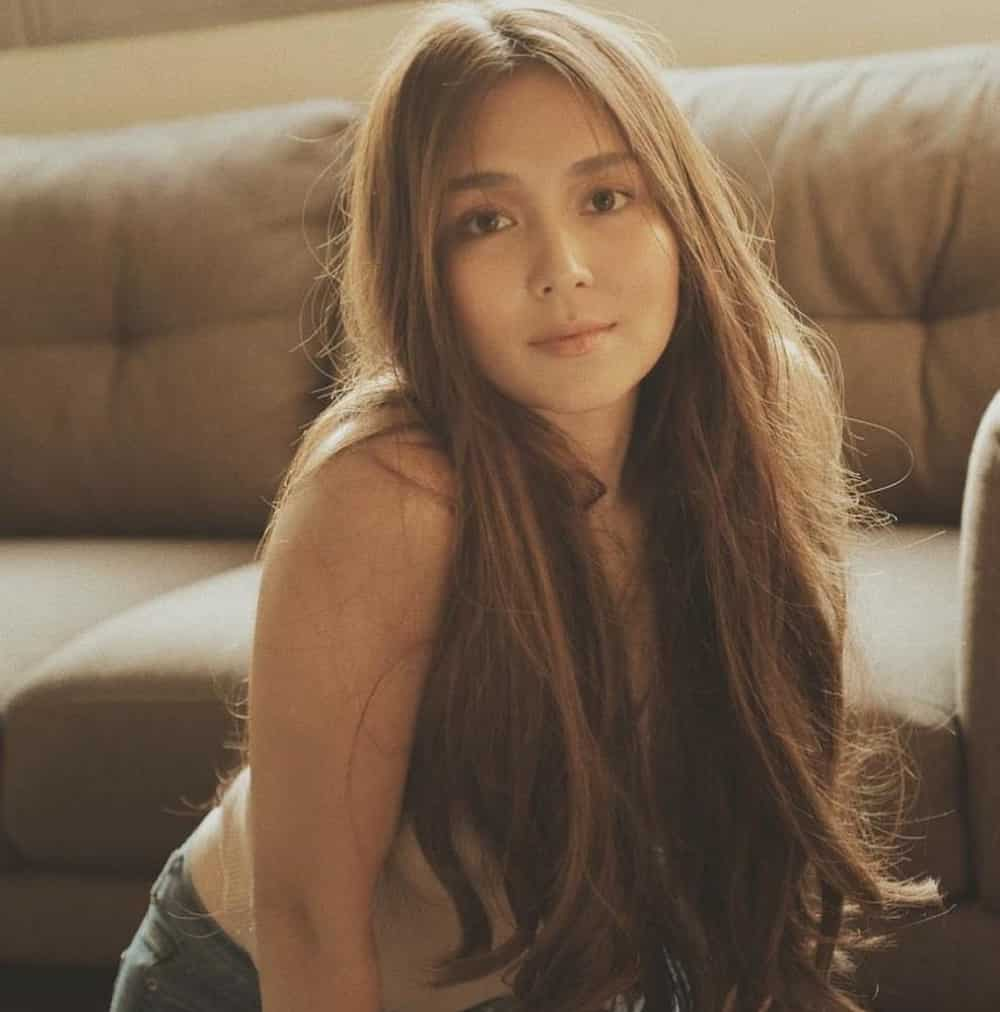 Get to know more about Kathryn Bernardo's personal, career and dating life.
Kathryn Bernardo profile summary
Name: Kathryn Chandria Manuel Bernardo
Nickname: Kath, Kathryn
Birthday: March 26, 1996
Age: 23 (2019)
Height: 5 feet 4 inches
Birthplace: Cabanatuan City, Nueva Ecija, Philippines
Nationality: Filipino
Occupation: Actress, model, recording artist
Instagram: @bernardokath
Twitter: @bernardokath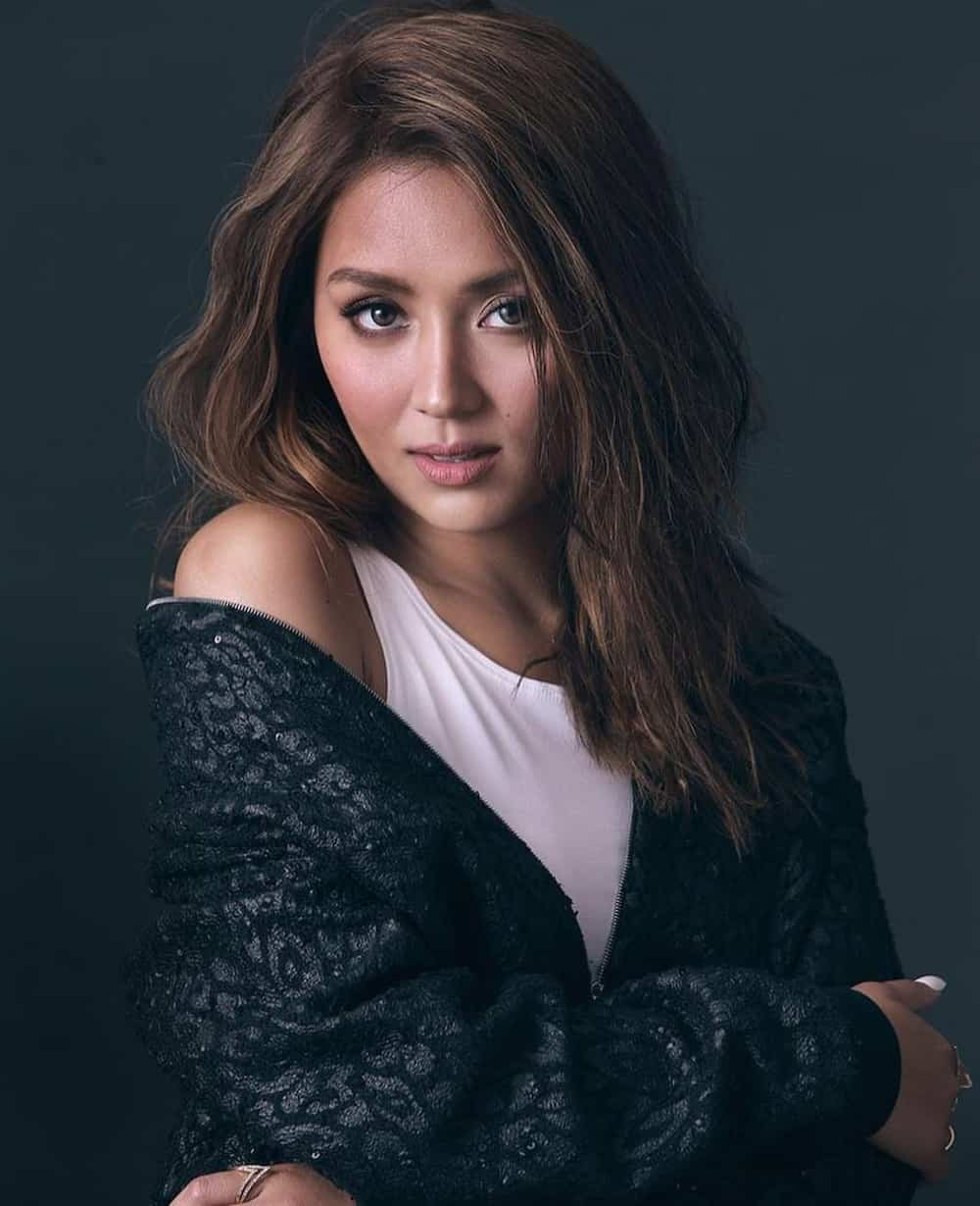 Kathryn Bernardo biography
Despite the fact that Kathryn Bernardo has been a famous actress since she was young, there are still a lot of things that people do not know about her like, where is Kathryn Bernardo from? To answer that question, the actress is from Cabanatuan City, Philippines.
She was born to Mr. Teodoro Bernardo and Luzviminda Bernardo. She has two sisters, Chrysler and Kaye and a brother named Kevin. She is the youngest among them. Kathryn Bernardo family resides in the same province she was born.
There is more to know about Kathryn Bernardo's life as an actress, daughter, and friend. Find out more amazing facts about the phenomenal actress.
Facts about Kathryn Bernardo
She is an animal lover and she has 7 dogs.
She bought her first dog using her very first talent fee.
She likes elephants.
She was home-schooled.
Her favorite color is Yellow.
She calls her fans, "KathCakes".
She loves travelling.
She got 9 ear piercings
She is a big fan of 'Narnia'.
Kathryn Bernardo is not called the Teen Queen and the Box Office Queen for nothing. She has been spending and giving almost her entire life to her craft, which is acting. It is time to know more about her career.
READ ALSO: Kathryn Bernardo, binilhan ng lupa ang kaniyang pamilya
Kathryn Bernardo career
She started her career when she was only 7 years old. According to her open letter, she and her family would travel many hours from Cabanatuan to Makati to attend auditions and casting calls that only last for minutes.
Her journey of becoming a well-known artist was not easy. Starting young, she never really experienced what normal kids her age would do, but Kath does not regret any of it.
Her first-ever acting stint was when she played the role of young Cielo in the drama series, It Might Be You, in the year 2003. Three years after, in 2006, she landed her first main role as Maya in the fantaserye, Super Inggo which was aired on ABS-CBN.
She has also been part of some TV shows such as Krystala and Vietnam Rose. Kathryn Bernardo was also part of the first batch of the hit kiddie show, Goin' Bulilit.
She played few roles in some television shows before she got her breakout role. Kathryn had her breakthrough when she played the role of Mara in the hit series Mara Clara in 2010, which is a remake. After the TV series ended, Kathryn became a part of Growing Up in 2012, a teen drama anthology. She played the role of Ella, a 15-year-old middle-class student.
Kathryn Bernardo landed more roles after the said shows, and her latest TV show was the La Luna Sangre in 2017. She played the role of Malia, the main female protagonist.
Here is the list of some of her TV shows and series:
Pangarap na Bituin (2007) as young Chorva Ayala Gomez.
Prinsesa ng Banyera (2007) as young Mayumi Burgos.
Princess and I (2012) as Mikay/ Princess Areeyah.
Got to Believe (2013) as Chichay.
Pangako Sa 'Yo (2015) as Yna Macaspac /Maria Amor de Jesus.
The superstar has not only dominated the television show industry, but she has also made a name in the movie industry. Her breakout movie role was as Joanna Santiago in the movie Way Back Home, together with her Mara Clara co-star, Julia Montes.
She grew as an actress, that is why she was able to get more protagonist roles in the movie industry.
In the year 2014, she starred in the movie She's Dating the Gangster, which is considered to be the highest grossing film adapted from the book. She yet again proved herself as she played the role of George in the movie The Hows of Us in 2018, together with Daniel Padilla. The movie is considered to be the 2nd highest grossing Filipino film of all time being able to produce an almost 800 million pesos both from local and overseas screening.
Just recently, another Kathryn Bernardo 2019 movie, Hello, Love, Goodbye, along with Alden Richards, stormed the Philippine cinema. She played the role of Joy, a poor millennial OFW in Hong Kong in pursuit of her dream of helping her family. Right now, it is considered to be the highest grossing Filipino film of all time. It has grossed over 880 million pesos as of September 3, 2019.
Kathryn Bernardo is the first-ever actress in the Philippines with two films that earned more than 800 million pesos each film. Both movies were directed by the great director, Cathy Garcia-Molina.
Here are some of the movies where Kathryn Bernardo has starred in:
Gagamboy (2004) as Poknat
Supahpapalicious (2008) as Athena
24/7 in Love (2012) as Jane Dela Cuesta
Must Be Love (2012) Patricia "Patchot" Espinosa
Crazy Beautiful You (2015) Jacqueline "Jackie" Serrano
Barcelona: A Love Untold (2016) Mia Angela Dela Torre / Celine Antipala
Can't Help Falling in Love (2017) Gabriela "Gab" Benedictos Dela Cuesta
Truly, Kathryn Bernardo has set the bar high when it comes to acting and because of this, fans around the globe are looking forward to more of her TV series and movies.
READ ALSO: Kris Aquino gives honest opinion about Kathryn and Alden's movie 'Hello, Love, Goodbye'
Kathryn Bernardo awards
Because of Bernardo's excellent acting skills, she has bagged numerous awards from different organizations.
In 2013, she won the Most Promising Female Star of the Year award at the 44th GMMSF Box-Office Entertainment Awards for her role in Sisterakas. She received the same entertainment award in 2014 and won the Princess of Philippine Movies award because of the movie, Pagpag: Siyam na Buhay.
Kathryn Bernardo won the Movie Actress of the Year award at the ALTA Media Icon Awards, Best Film Actress at The Platinum Stallion Awards and Teen Queen of Philippine Movies and Television at the 46th GMMSF Box-Office Entertainment Awards because of her movie She's Dating the Gangster in 2015.
Other awards received by Kathryn Bernardo include:
Most Influential Actress of the Year under EdukCircle (2017)
Movie Actress of the Year under ALTA Media Icon (2017)
Box-Office Queen under 48th GMMSF Box-Office Entertainment Awards (2017)
Actress of the Year under the LionHeart TV Rawr Awards (2018)
Best Actress under 5th Inding Indie Short Film Festival (2018)
Best Actress under the 3rd EDDYS Entertainment Editors' Awards (2019)
Movie Actress of the Year under the 35th PMPC Star Award for Movies (2019)
Kathryn Bernardo shares all her victory with her on-screen partner and real-life boyfriend, Daniel Padilla. Get to know more about their sweet love story.
Kathryn Bernardo and Daniel Padilla
"Is Kathryn Bernardo married?" is one of the frequently asked questions about the actress' love life. To answer that, Kath is not yet married, but she is in a relationship with her long-term boyfriend, Daniel Padilla.
Kathniel's chemistry is evident on-screen. In 2018, the lovers admitted that they were really dating and had been in a relationship for years. The news did not shock their fans.
The two look good together, knowing that Kathryn Bernardo height is shorter than that of Daniel, which makes them look cute together.
They love travelling, taking pictures, and eating together, based on their Instagram posts. They have spent Kathryn Bernardo birthday together for many years.
They have been on-screen partners for years, and they are always together in almost every TV series and movies they act in. Recently, Kath wrote a beautiful and sentimental message for Daniel Padilla in her Instagram account, thanking Daniel for his never-ending support for the actress.
She said that the actor was not only her source of inspiration, but he was also her support system, her rock, and her strength. She also said that she shares all her victories with him, and vice versa.
Even Kathryn Bernardo best friend, Arisse de Santos, is very supportive of her best friend's love-life.
READ ALSO: Kathryn Bernardo's viral post about Daniel Padilla receives numerous comments from Kapuso and Kapamilya stars
Kathryn Bernardo net worth
Her net worth is estimated to be USD 2 million.
Kathryn Bernardo is a rare gem in the showbiz and movie industry. She truly deserves a top spot in her field.
READ ALSO: Alden & Kathryn's 'Hello, Love, Goodbye' earns over P500M in less than 2 weeks
Source: KAMI.com.gh