Angel Locsin bio: net worth, age, family, is she engaged?
At just the age of 34, actress Angel Locsin has made her mark in both the film and television industry. Although being a great actress is one of the things she is most prominent for, the lovable Angel is more than what you see on screen.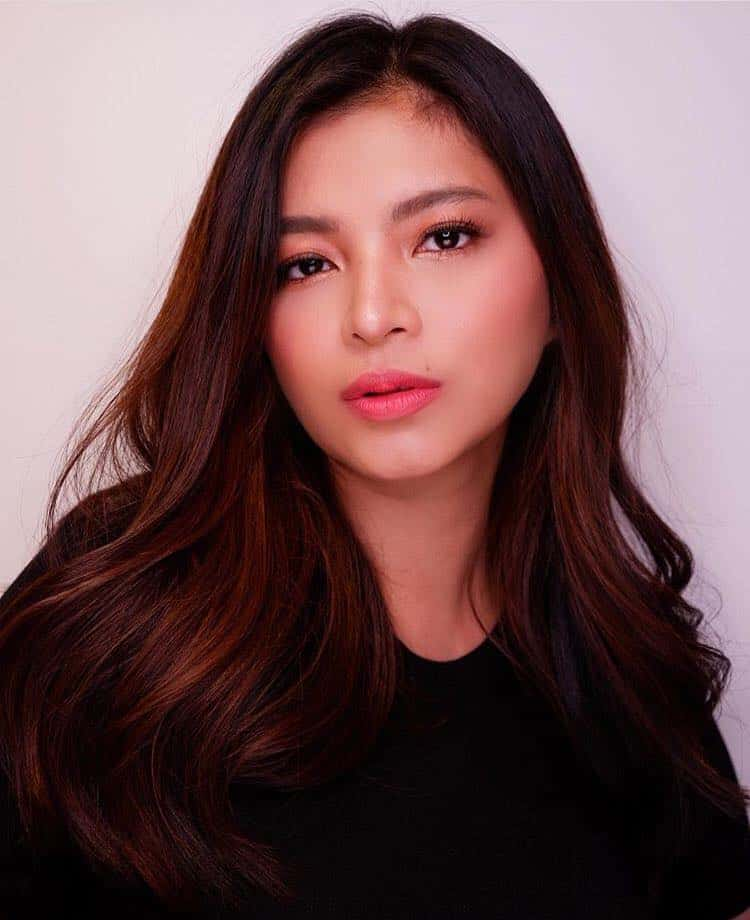 Would you like to learn more about the charming Angel Locsin? Find out about her family, relationships and career.
Angel Locsin profile summary
Full name: Angelica Locsin Colmenares
Age: 34 years old
Birthday: April 23, 1985
Zodiac sign: Taurus
Height: 165 cm
Place of birth: Santa Maria, Bulacan
Education: St. James College, University of Santo Tomas High School, Central Saint Martins College of Art and Design (London)
Facebook: @AngelLocsin
Twitter: @143redangel
Angel Locsin biography
Despite being a major celebrity now, her road to success started on the not-so glamorous path. In Philippine talk show 'Magandang Buhay', previously reported by KAMI, the actress relayed a humorous story and misunderstanding that resulted in her first step into the world of entertainment.
As the story goes, she was discovered when she was out grocery shopping with her best friend. This was when a talent scout noticed her and approached her but unfortunately, Angel's initial reaction was to run away from the manager. Chasing after her, the manager finally caught up when the plastic bag Angel was carrying was torn.
In the end, Angel was asked if she wanted to be in commercials. Optimistic and willing to help her family, she considered the idea with an open mind. From there, now Angel Locsin is seen in several commercials and is an endorser of many products such as Avon Cosmetics, Mang Inasal, Modess, Head and Shoulders, and many more.
Angel Locsin's career
Presently, Angel Locsin is one of ABS-CBN's prized actresses but before becoming a Kapamilya, she was actually a Kapuso actress in the beginning. She stayed with GMA Entertainment for five years before her controversial transfer to the rival network.
At GMA, Angel's first project was the teen-oriented TV series called 'Click' (season two) where she played the character Charley. On the other hand, her film debut was in the year 2000 in 'Ping Lacson: Supercop' where she played Robina Gokongwei. She was credited as Angel Culmonares instead of Locsin at the time.
When it comes to Angel Locsin TV shows, she caught her big break in 2004. She starred as 'Alwina' in the drama fantasy series 'Mulawin' alongside Richard Guttierez.
From 2004 to 2005, 'Mulawin' took the nation by storm and is even one of the network's most successful projects that people still remember today. Angel, playing as Alwina, is one of her most memorable roles as well as her character as the Philippine superhero 'Darna' in 2005.
With her rise in popularity, she was highly considered for the role of 'Marimar' in the Philippine remake of the popular Mexican telenovela. With her co-managerial contract already ending plus her decision to pursue fashion design studies in London, Angel politely rejected the role. Eventually, fellow actress Marian Rivera bagged the role.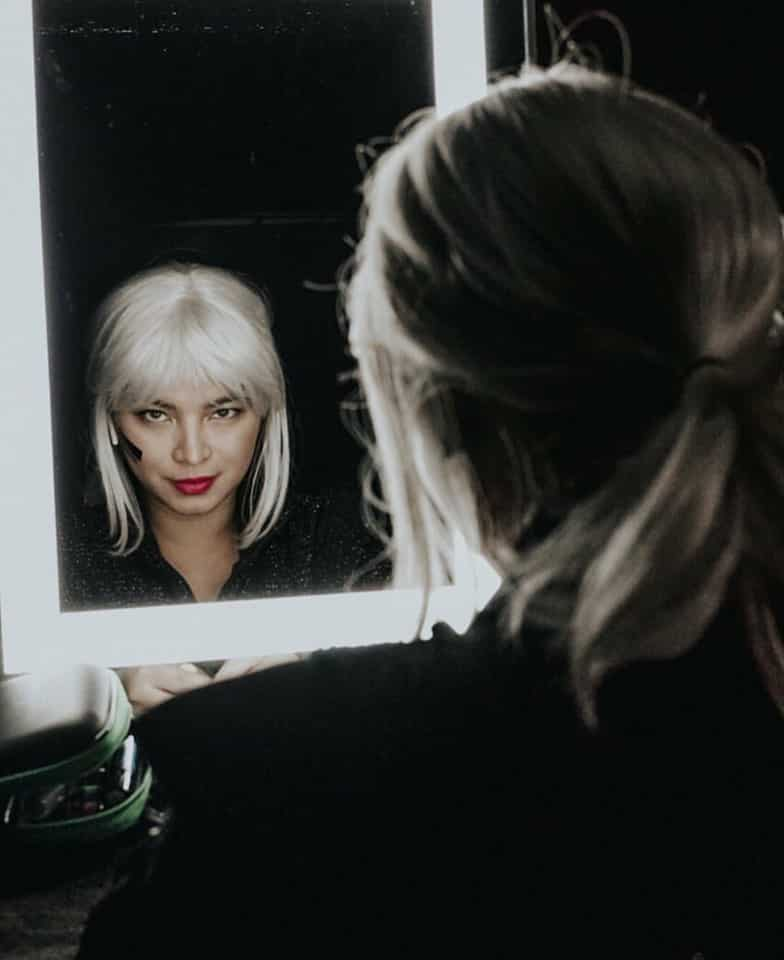 After returning from London, Angel shocked both her fans and management with the decision to transfer to ABS-CBN in 2007. The Kapuso management was not pleased with her resolution, but the actress went on to make her mark as a Kapamilya celebrity.
With her talent and star personality, Angel managed to create her own space in the spotlight despite the network change. Her role in ABS-CBN's 'Lobo' in 2008 was her first fantasy TV series as a Kapamilya star as well as another remarkable Angel Locsin project. She appeared once again in the Lobo series sequel 'Imortal' in 2010 and also in 'La Luna Sangre', the third installment of the fantaserye, in 2017.
She then ventured to play more memorable roles for the network's primetime such as Monica in 'The Legal Wife' (2014) and the character Rhian Bonifacio in 'The General's Daughter'.
Angel Locsin's film industry projects
When it comes to movies, Angel has had her share of different genres. Her most prominent movie roles include those in the romance films 'In the Name of Love', 'Unofficially Yours', and 'One More Try'.
In all these films, Angel won an 'Actress of the Year' award. In the comedy-drama category, her character as 'Alex', in 'Four Sisters and a Wedding' has stuck with viewers. She won the GAWAD PASADO Awards for Best Supporting Actress alongside co-stars Toni Gonzaga, Bea Alonzo, and Shaina Magdayao.
Together with the Queen of Queens Vilma Santos, she starred in another comedy-drama 'Everything About Her' in which she took on the challenge to play a private nurse. She had her share of horror films in the 'Mano Po' series two and three and even a film titled 'Third Party' that portrays losing her boyfriend to another guy.
Angel Locsin family
Hidden under her star name Angel Locsin, not many people know that she is a Colmenares. Her father is Angelo Colmenares while her mother is Emma Colmenares. She has two siblings, Ella Colmenares and Angelo Colmenrares.
Another thing that may not be noticeable about her is that she is actually part of a royal Muslim family in Lanao Del Sur, Marawi City. Her royal lineage stemmed from her mother being adopted by a princess in their province.
One of the 15 sultanates in Marawi city is her grandfather. Surprisingly, she is also the aunt of politician Neri Colmenares despite being younger than him. Angel has actively defended her nephew against propaganda and even accompanied him in filing his certificate of candidacy.
Staying humble, she says her royal blood is no reason for her to become boastful. She is content with the life she leads as well as grateful for the acceptance of her Marawi relatives of her Christian beliefs. She usually posts photos of her family as well as her daily life on her personal as well as verified Angel Locsin Instagram account which has 5.9 million followers as of present.
READ ALSO: Angel Locsin's new cryptic post on social media triggers mixed reactions
Angel Locsin age and net worth
Being a well-loved actress, endorser, and even bag designer, Angel Locsin has definitely earned a hefty amount from all her talent and undeniable skills. Her time as an actress not only earned her a reputation but also an alleged net worth approximately around $3-5 million dollars. Converted to peso, that's around 156,000,000 to 260,000,000 Philippine pesos!
Her drama and film career proves just how hard she worked to achieve a net worth amounting to those numbers. In a previous KAMI report, it is said that she is also an owner of high-priced cars such as a 1970 Chevrolet Chevelle and a black hummer H2 plus a 16 million house featuring in shows and magazines
Angel Locsin boyfriend
If you look up Angel Locsin latest news, you will instantly find yourself hearing about the big Angel Locsin engagement. That's right; the Fantaserye queen got engaged to boyfriend-turned-fiance Neil Arce, who is a film producer.
The two were originally just friends for seven years. They were even dating other people at the time they were just friends. Angel was together with actor and host Luiz Manzano while Neil was dating actress Bella Padilla.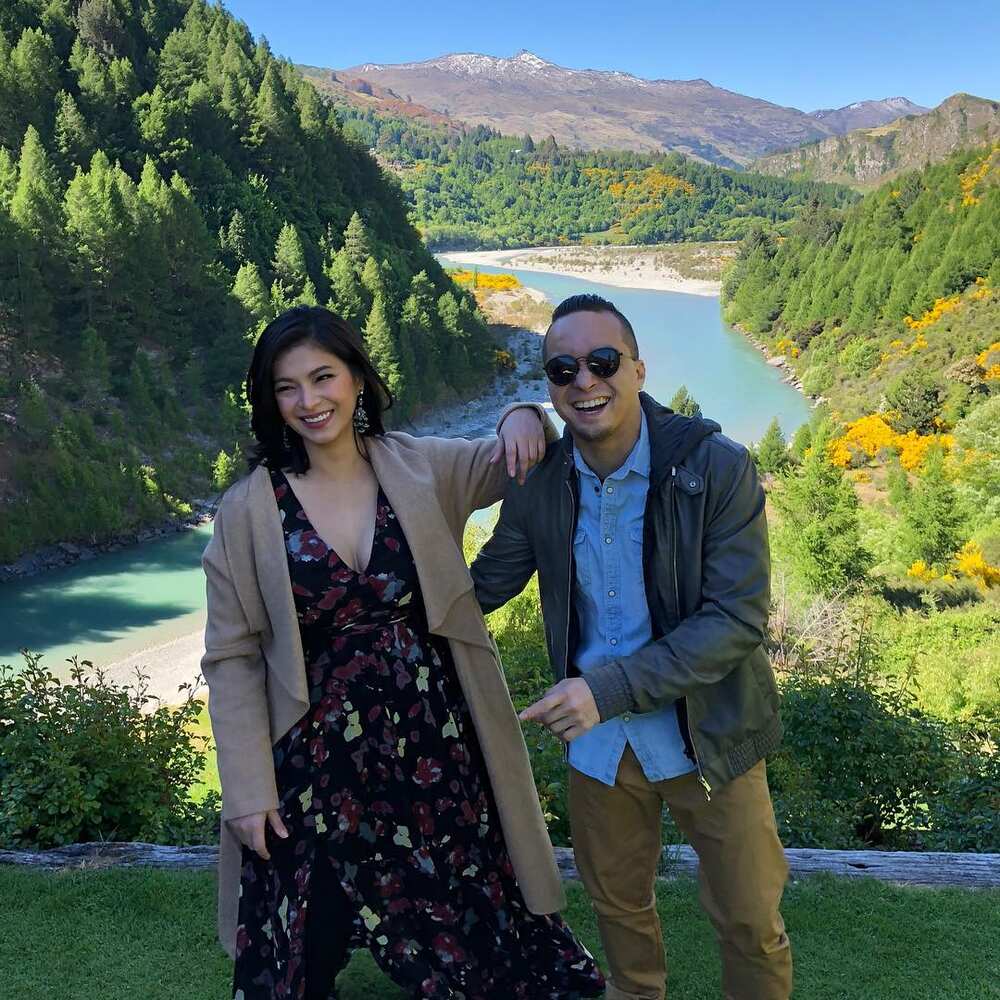 As fate would have it, the two found their way to each other and it was February of 2018 when Angel officially announced their relationship to the public. From the looks of Neil's Instagram posts, the two have been getting closer to each other since 2017. After a year of publicly dating and cute series of couple photos, Neil popped the question on June 29, 2019 and gave Angel the 'surprise of her life' as she says.
Looking back at the past, Angel has had 6 relationships in total. This was with Mikko Sotto (2003), Dennis Trillo (2005), Oyo Boy Sotto (2006-2007), Phil Younghusband (2011-2013) and Luiz Manzano (2014-2016).
Angel's struggle as an actress
Angel has gone through many hardships and controversies in her time and experience in the entertainment industry. One major difficulty was going through her spinal injury caused by the intensive training she underwent to fulfill the role of ABS-CBN's 'Darna'. The continuous stress on her body resulted in a disc bulge on her spine that affected her health.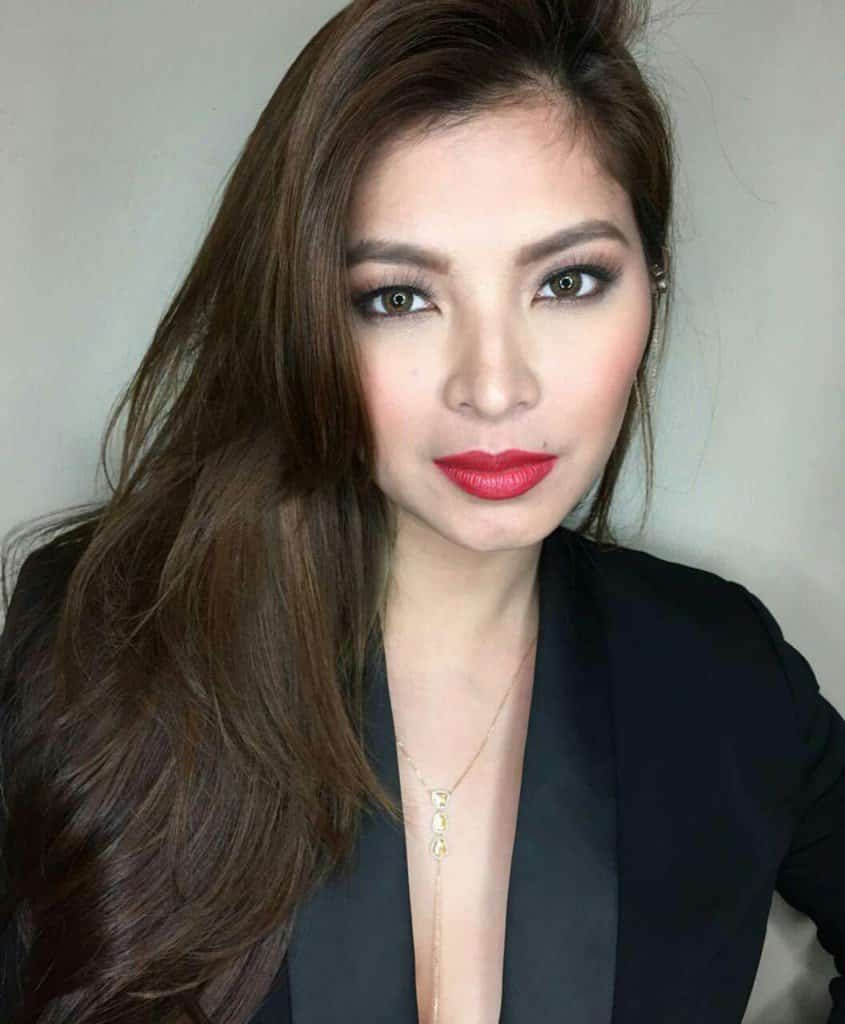 As a result, she had to let go of once again fulfilling the role of the Mars Ravelo female superhero. Fans and supporters admire the dedication the actress puts in her craft and many have said that the role would not be the same if it is not played by her.
Despite this and her hiatus in the acting industry because of her injury, Angel came back to the world of acting. Of course, she admitted that she thought of entirely quitting showbiz because of the complications that may arise from her injury. In the end, here she is back on-screen in 2019 as Rhian Bonifacio of the highly-rated 'The General's Daughter'.
READ ALSO: Kapamilya A-List stars na muntik ng iwan ang showbiz
With all this, Angel truly is the definition of a top-notch celebrity and artist. Personality-wise, she is also one of the most charitable Filipino celebrities with a big heart. Her trademark in the industry is not only embedded in her projects but also with who she is as a star personality. Whatever genre it is, we look forward to more from the one and only Angel!
READ ALSO: Angel Locsin, Danica Sotto react to Mariel Padilla's recent online post
Source: KAMI.com.gh