Joji bio: Net worth, twitter, age, photos, songs
Do you remember the internet dancing craze known as the Harlem Shake, which went viral in 2013? If you watched this dancing craze, then the name Joji does not sound new to you. His real name is George Kusunoki Miller. He is a Japanese singer and songwriter, record producer, author, Internet personality, and comedian.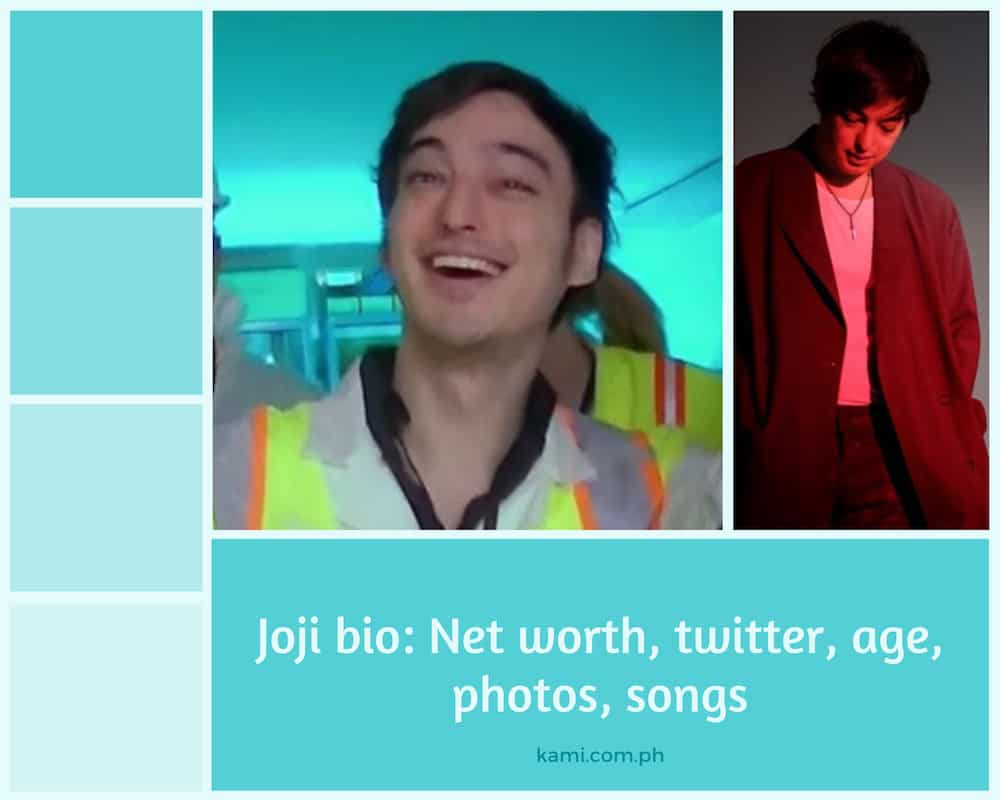 Miller started his career first on the YouTube channel, where he produced rap songs, bizarre shows, and other extreme challenges under the name Filthy Frank. He came into the public limelight because of the viral craze the Harlem Shake. In 2018, he released his first album, Ballads 1, which landed a top spot on Billboard's top R&B and hip-hop chart the same year.
Profile summary
Full names: George Kusunoki Miller
Joji birthday: September 18, 1992
Place of birth: Osaka, Japan
Joji age: 27 years
Gender: Male
Nationality: Japanese
Joji height: 5 feet 8 inches
Profession: Singer, songwriter, record producer, and comedian
Joji biography
Joji was born on September 18, 1992 in Osaka, Japan. He attended an international school, Canadian Academy, located in Kobe, Japan. He graduated in 2012. When he was 18 years old, he left Japan for the United States, where he enrolled at the New York Institute of Technology.
Career
In 2013, he created the video Do the Harlem Shake on the DizastaMusic YouTube channel. Its origin can be traced to a clip of the video Filthy Compilation #6 – Smell My Fingers. This clip has been viewed more than 60 million times. The original clip led to the creation of the Harlem Shake meme, which was directly responsible for Baauer's Harlem Shake song that made it to the top of Billboard's Hot 100 in 2013. This marked the beginning of his career as Joji Filthy Frank.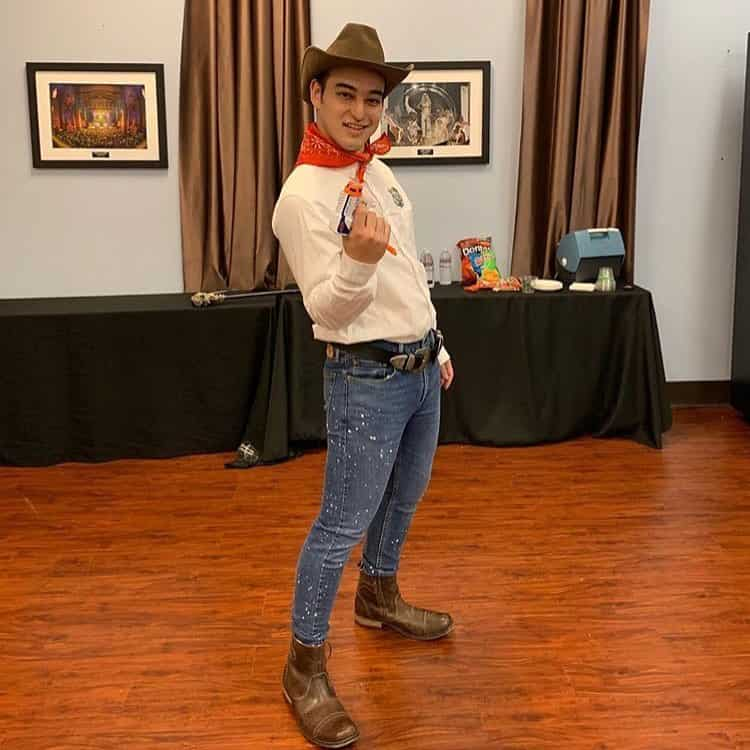 In addition to the DizastaMusic channel, he operated two other channels TooDamnFilthy and TVFilthyFrank. TVFilthyFrank channel boasted of more than 7 million subscribers. On this channel, he used to post videos of rapping, challenges, ukulele performances, and so much more.
The Filthy Frank Show, which aired on this channel garnered more than four million followers. Miller played several different characters on the show, including a famous zentai-wearing individual known as 'Pink Guy.' Many YouTube personalities made major or cameo appearances on this show.
His YouTube career took a new twist in 2017 when he decided to abandon the Filthy Frank channel as well as Pink Guy so that he could focus on his music career. In December 2018, Joji stated in a BBC radio interview that he had no choice but to abandon comedy, including Filthy Frank, because of his health condition.
READ ALSO: Lisa Blackpink bio: Height, net worth, photos, age, is she dating?
Joji songs
Music is something that Joji had always dreamed of doing since he was young. Even before he started his YouTube career, he was always into music, and he created the channel to promote his music. At first, he spent time producing music with friends as a casual hobby. He began his professional music career under the guise of Pink Guy. He has released several music tracks and an album called Pink Season, which ranked at No. 70 on Billboard's charts.
In December 2017, he began producing more serious music under the name Joji. He released the EP In Tongues, which peaked at number 58 on the Billboard 200. Joji took the music industry by storm when he released his debut album Ballards 1. The album reached No.1 on Billboard's top R&B and hip-hop list in 2018. Since then, he has released several other songs and albums.
READ ALSO: Jisoo Blackpink bio: age, net worth, height, instagram
His music can be described as a mixture of lo-fi, R&B, hip hop, folk, and trap music. The music is known for its melancholy tone and emotionally-charged vocals. He signed a contract under the label 88rising. Here is a list of Joji albums, EPs, and singles:
In Tongues (2017)
Lost Instruments (2017)
Yeah Right (2017)
Ballads 1 (2018)
Slow Dancing in the Dark (2018)
Can't Get Over You (2018)
Lost Ballads (2019)
Sanctuary (2019)
Gimme Love (2020)
Nectar (2020)
How much is Joji net worth?
Over the course of his career as a singer, songwriter, and record producer, Joji has amassed a significant amount of wealth. His net worth is estimated at $5 million. Music is his primary source of income.
READ ALSO: Yook Sungjae BTOB bio: Net worth, age, military, sister, height
Joji latest news
Over the last few days, Joji has been trending on Twitter for the wrong reasons. Joji might be a recognizable name today, but it seems that some newer members of his fanbase are unaware of his previous position as the raunchy YouTube star, Filthy Frank.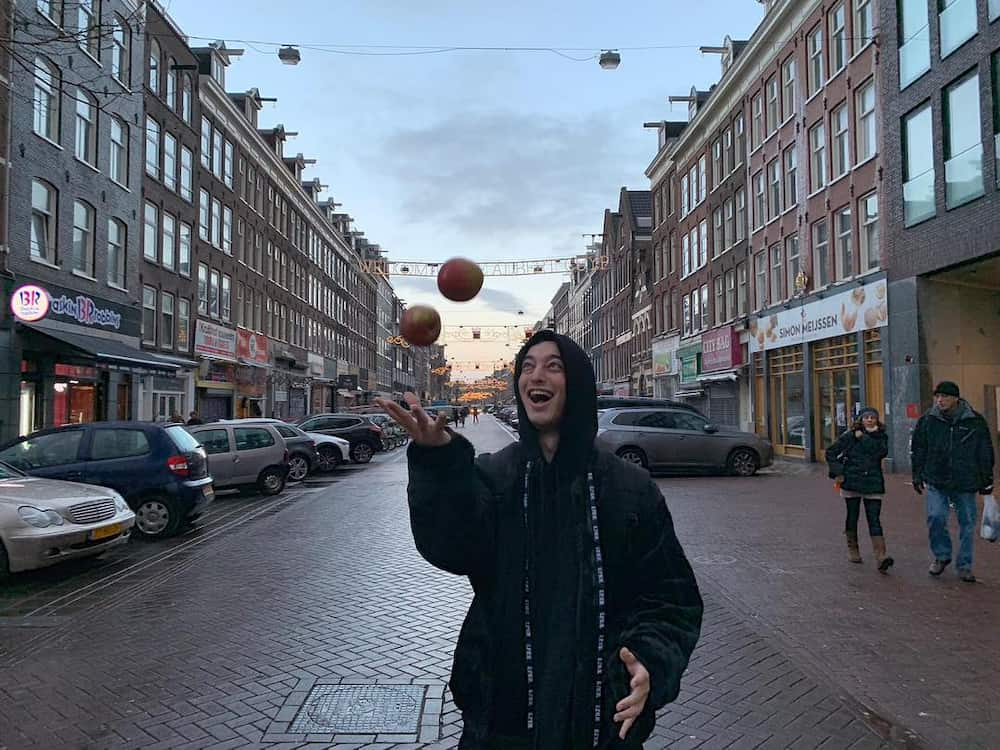 In a now-hidden tweet, a Twitter user called out Joji/Pink Guy's use of the 'n-word' in a song, triggering disgusted reactions from those who were unaware of the connection. The tweet read:
Joji literally having a song where he says the n-word with the hard er.......like you can't be serious.
This led to the "jojiisoverparty" hashtag, and some tweeted "Joji is canceled." Some surprised fans posted about their shock on Twitter after discovering that Joji used to go by the alias of Filthy Frank.
READ ALSO: Kim Taehyung V BTS bio: Age, sister, net worth, birthday
Joji social media
He is an active member of the social media fraternity. Joji enjoys a considerable following on his Instagram and Twitter accounts. You can view Joji photos on his Instagram page. If you want to be updated on his future projects you should follow him on his Twitter page.
Joji twitter: @sushitrash
Joji Instagram: @sushitrash
Joji has had a very successful career in the music industry, as well as in comedy. He has risen from a humble beginning as a YouTube comedian to become an internet sensation and famous musician. The future is bright for the young talented musician. Joji's fans are looking forward to his release of new music albums and songs that will dominate the entertainment scene in the future.
READ ALSO: Ivana Alawi age, height, family, boyfriend, bio
Source: KAMI.com.gh