Thirdy Ravena bio: Real name, stats, height, age, instagram
If you are a fan of varsity basketball, then the name Thirdy Ravena does not sound new to you. He played for Ateneo Blue Eagles, and build a legacy for himself as the King Eagle for the UAAP championships.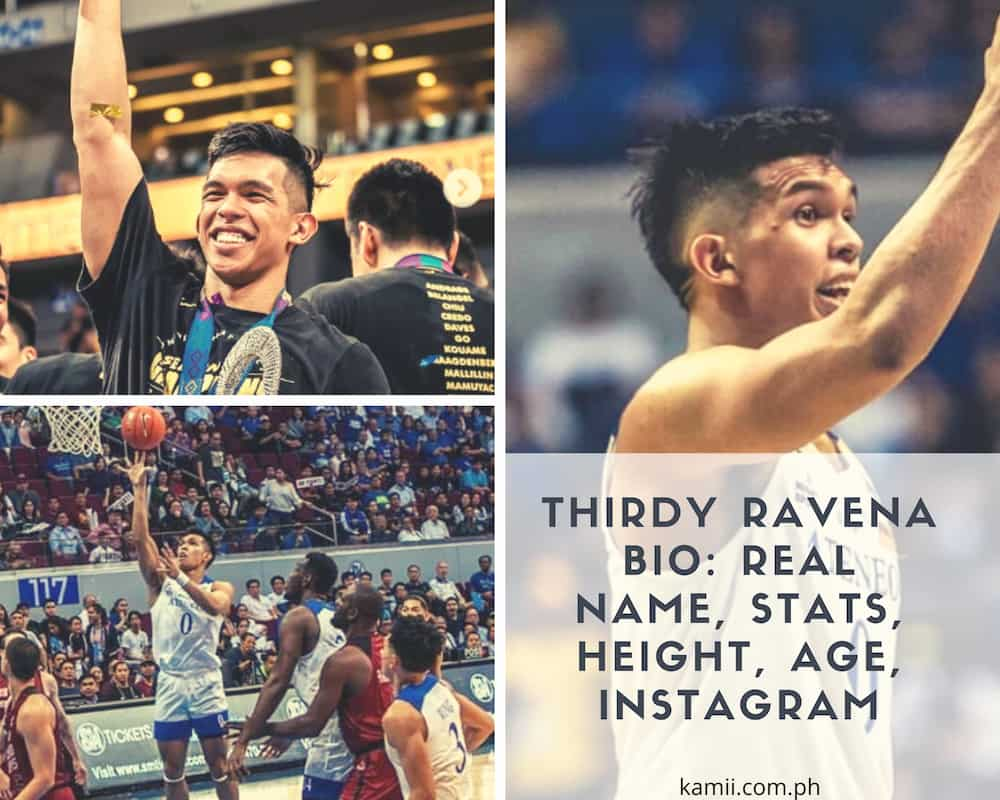 Thirdy Ravena entered the UAAP in the shadows of his celebrated older brother, Kiefer. Over the next few years, he established himself as one of the best players at the collegiate level. His stats can be summarized as a three-time UAAP champion and a three-time finals MVP.
Profile summary
Thirdy Ravena real name: Ferdinand C. Ravena III
Date of Birth: December 17, 1996
Thirdy Ravena age: 23 years
Gender: Male
Nationality: Filipino
Profession: A basketball player
Thirdy Ravena height: 189 cm or 6.2 inches
Thirdy Ravena Instagram: @thirdyravenaaaa
Thirdy Ravena biography
Thirdy Ravena was born on December 17, 1996 in Iloilo City, Philippines. The names of Thirdy Ravena parents' are Bong and Mozzy Ravena. His father Bong made waves as a basketball player. He used to for the UE Red Warriors and was named the 1992 PBA Rookie of the year. His mother was a volleyball player who used to play for the UST Golden Tigresses and the Philippines women's national volleyball team.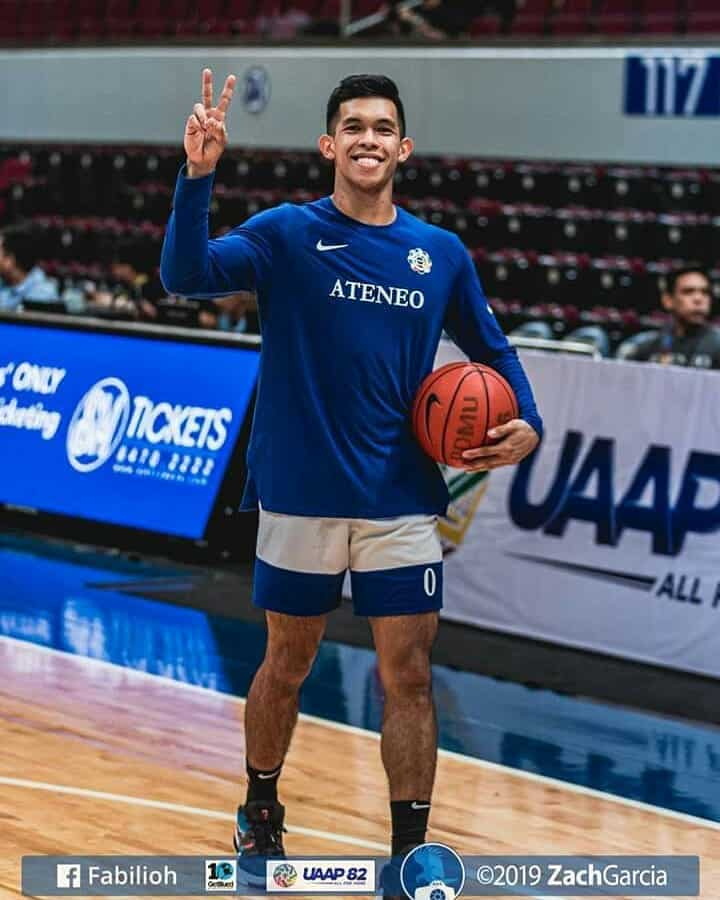 He attended Ateneo de Manila High School before proceeding to the Ateneo de Manila University for his collegiate education. So, what relationship exists between Thirdy Ravena and Kiefer Ravena? Thirdy Ravena is the younger brother of Kiefer. Kiefer is the eldest of three siblings. His younger sister Dani is currently a volleyball player playing for the Ateneo Lady Eagles.
READ ALSO: Bam Adebayo bio: Nationality, stats, salary, 2020 All Star, family, full name
Career
Thirdy Ravena comes from a family of athletes, and he grew up with the pressure of living up to the hype that comes with the Ravena surname. At the age of 17 years, he joined the Ateneo Blue Eagles' fold. When he was in his second year, he was declared ineligible to play and train with the team because he failed to meet the academic requirements of the institution. This was one of the lowest points in his life.
His family and friends were a source of motivation, and he managed to pick himself up. He worked hard in his academics and improved his grades. At the same time, he worked out on his own to keep in shape. He was determined to prove his worth once more when he returned to the team.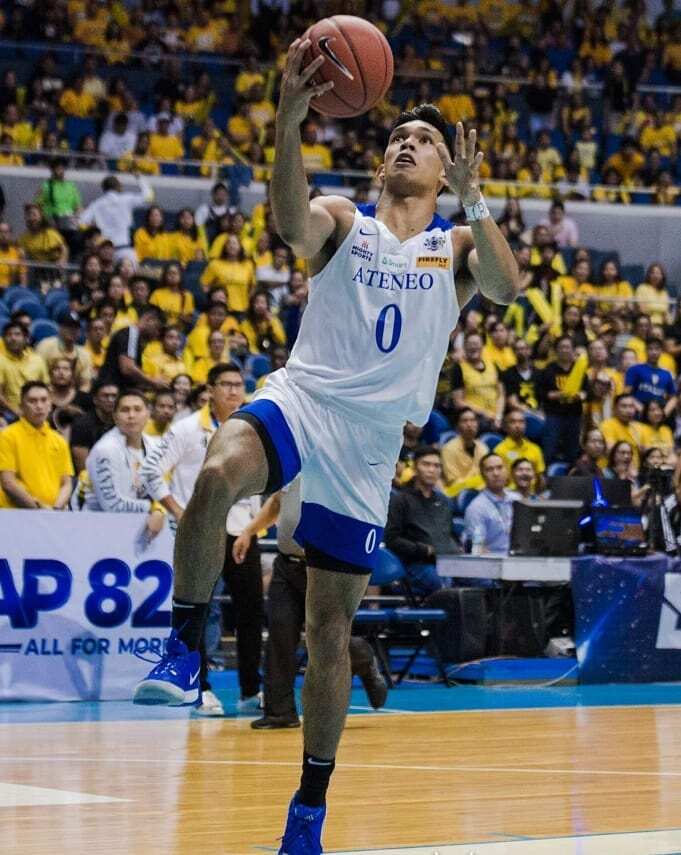 Thirdy Ravena was coached by Tab Baldwin on how to be the best version of himself by avoiding the shadows of his brother and father. He focused on being the best player that he could possibly be, not just for himself but also for his teammates. Thirdy made a comeback to the team in Season 79. For his jersey number, he chose '0', and this was as a reminder that nobody could stop him from pursuing his dreams.
He re-introduced himself to the world as a better, wiser, and fitter version of Thirdy. Lucky for him, he found his way into the Mythical team selection. The Ateneo Blue Eagles team made its way to the finals, but it failed to defeat Ben Mbala-led La Salle on the first try. This served as a wake-up call to the team to work hard to rise to the top.
READ ALSO: Dwight Howard bio: Kid, age, stats, net worth
Thirdy elevated his game season after season, and it was impossible not to feel his passion for the basketball sport. In the end, all the sacrifices made by the team paid off. Thirdy and his fellow seniors, including Mike and Matt Nieto, Adrian Wong, and Isaac Go, graduated with three straight championships under their belt.
Over the course of his career, he has clinched some of the best titles and recorded some of the best performances. His highlight career performances included vicious dunks, monster rebounds, nifty assists, clutch baskets, and so on. He managed to bring Ateneo back to the top.
Last year, Thirdy left Ateneo armed with treasures that go beyond the medals and trophies. He managed to carve his career path and step out of the shadow of his brother and father. Speaking about his future in Basketball, Thirdy said:
I'm just thinking about developing myself as a basketball player, and my main focus is to play internationally—not necessarily in the NBA immediately.
READ ALSO: Aaron Gordon bio: Age, net worth, height, parents, dunk contest
Thirdy Ravena stats
Thirdy has established a legacy for himself as a King Eagle when he wrapped up his UAAP stint with three titles and three Finals MVP awards. In May 2019, he put up a finals series to remember. He scored an average of 29.5 points, 8 rebounds, and 7.5 assists during the encounter between the Blue Eagles and the University of the Philippines Fighting Maroons.
During his final curtain call, he averaged 24.5 points, 6.0 rebounds, and 4.0 assists, and this ensured that the Blue Eagles remained undefeated and defended the throne. In Season 82, he earned finals MVP honors after he powered his team to a perfect 16-0 campaign during the championship series after defeating their opponents, University of Santo Tomas Growling Tigers.
During the finals, he set the tone for his team with a 32-point explosion in their 91-77 rout in the first game, before he put up an all-around line of 17 points, 7 rebounds, and 5 assists in their title-clinching 86-79 win in the second game. He scored an average of 24.5 points in the two-game series, along with 6.0 rebounds and 4.0 assists per game.
Thirdy Ravena awards
Over the course of his career, he has won several awards. Here is a summary of the highlights in his career:
3x UAAP Finals MVP
3x UAAP Mythical Team Member
READ ALSO: Roman Reigns bio: Real name, wife, net worth, illness, photos
Thirdy Ravena has risen through the ranks of his basketball career to become one of the best players at the collegiate level. Even though the conclusion of his five-year collegiate career has already settled in, he has built a legacy for himself in the sport. The stats and awards are a culmination of his hard work and tremendous growth in the last six years that he studied in Ateneo.
READ ALSO: Kiefer Ravena vows to become a better version of himself after his Fiba-imposed suspension
Source: KAMI.com.gh