Morissette Amon songs: Top 10 (Video)
Vaulted into stardom by her competitive journey in The Voice of the Philippines 2013, Morissette Amon has become a crowd favorite in the country because of her amazing skills in belting high notes. What are the top 10 Morissette Amon songs?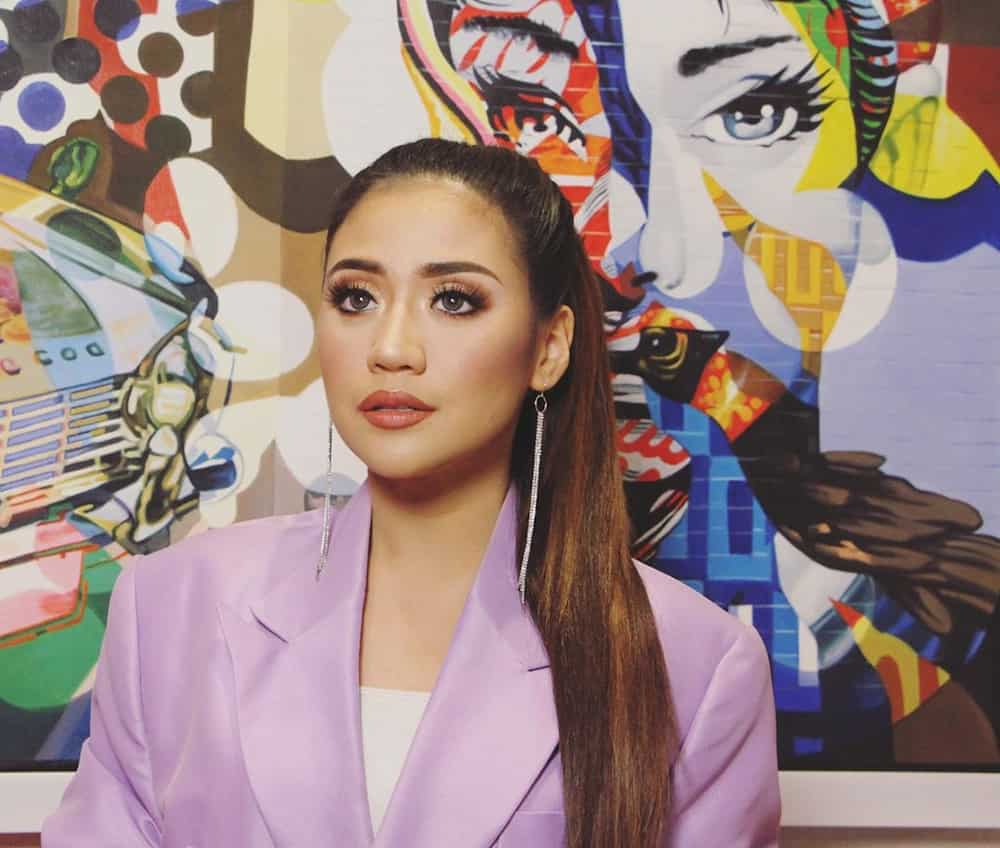 Filipino singer Amon slowly but surely climbed her way among the ranks of the most prominent belters in the music industry. On the stage, she goes toe-to-toe in duets with veteran singers such as Erik Santos, Arnel Pineda, Jessica Sanchez, Regine Velasquez, and even international icon Jessie J.
Morrisette Amon has cemented her name as one of the most talented and beautiful singers working in showbusiness today. As such, many avid followers of the star are eager to binge-watch her most amazing performances. Which of the many memorable performances of the star left the rest of us in awe?
10. Morissette Amon The Voice PH 2013
Morissette Amon's Blind Audition for The Voice of the Philippines 2013 is one of her most memorable performances, especially to her fans. The star made a real impression to the coaches of the singing competition with her energetic rendition of Beyonce's iconic song "Love on Top". Who knew that one of the show's underdogs would wound up on top after only turning one chair - the chair of Pop Princess Sarah Geronimo?
In the show, Amon made it to the live shows before losing her spot in the finals to Klarisse De Guzman. The competition was ultimately won by Mitoy Yonting, who is now imparting his singing wisdom as a judge in the afternoon singing competition "Tawag ng Tanghalan" (2016).
9. Morisette sings a cover of Jamie Rivera's "Mahal Naman Kita"
The song "Mahal Naman Kita" is about the heartbreaking ordeal of unrequited love. Paired with the melancholic vocals of Morisette, it becomes the ultimate guilty pleasure song for all hopeless romantics.
Like most of her performances, this is a widely-admired song by her fans. Whenever the artist takes on a new rendition of any song, she does it so well that we almost forget that it's a cover. Such talent!
8. Morissette Amon and Arnel Pineda's cover of "I Finally Found Someone"
What more could anyone ask for when you have two incredible talents singing a cover of Bryan Adam's lovely song? American rock band Journey's lead singer Arnel Pineda pours his heart into this performance with the Birit Queen, who is equally as relatable as she utters the words.
Fall in love with the pair in this cover.
7. The Birit Queen sings a cover of Aladdin's "A Whole New World" with Darren Espanto
It's hard to contain all the vocal epicness when you hear two talented singers perform a cover of a Disney classic. Both born from The Voice fame, Amon and Darren band together to bring us this soulful rendition of "A Whole New World".
This is the second time that the artist covered a Disney song. Avid fans will remember Morissette Amon Camp Rock performance as it was also a hot topic in social media.
Many have tried, but "A Whole New World" is not an easy song. Luckily, the talented pair manages to give us a fresh cover that makes the song feel new again.
6. Morissette's cover of The Greatest Showman's "Never Enough"
The musical drama "The Greatest Showman" (2017) was very popular in the Philippines when it was released. The movie aside, its soundtracks "Never Enough", "A Million Dreams" and "This Is Me" spawned multiple YouTube covers at the peak of their popularity.
Needless to say, our Birit Queen was more than up to the task when she performed her rendition of Never Enough, sang in the movie by Loren Allred. Once again, fans will not be disappointed in this magnificent showcasing of Morissette Amon vocal range.
READ ALSO: Morissette Amon posts cozy photo with her boyfriend after issue with her father
5. Daryl Ong and Morissette Amon's cover of Calum Scott's "You Are The Reason"
Calum Scott's "You Are The Reason" sings a welcome, familiar tune - one that emphasizes the value of human virtues such as love and sacrifice. In this cover, we are again dazzled by two amazing talents from The Voice PH.
4. Morissette covers Mariah Carey's rendition of "Against All Odds"
There is no shortage in the display of vocal prowess when one of the Philippines' finest divas sing a cover of a Mariah Carey classic. As expected, the comment section of this video is swarmed with praise for the artist.
Most only dream of being able to sing like Amon. For fans, to watch her success is just as sweet of a tune.
3. Morissette's cover of the Asia's Songbird's "Pangarap Ko Ang Ibigin Ka"
Asia's Songbird Regine Velasquez is one of the undefeated legends of Filipino music. Most of her songs are known to be extremely hard to sing because of the extremely high notes. Regine, however, is known to belt them so clearly and perfectly.
On the other hand, Morisette gives her a good run for her money as she performed her cover of one of the diva's hardest songs: "Pangarap Ko Ang Ibigin Ka". She is truly a force to be reckoned with.
2. Morissette's cover of Little Mix's "Secret Love Song"
Given the number of heartbreaking songs that she can sing perfectly, Morisette seems to have a knack for not only impressing her listeners but also for making them feel the bluest of the blues.
Prepare to cry before listening to her devastatingly impressive cover of "Secret Love Song", a song that depicts forbidden love and courtship.
1. Morissette Amon's "Akin Ka Na Lang"
If there is one song that would truely identify the artist's singing style, it should be no other than her original song. The song is one of the tracks in the Morissette Amon album "Morissette" (2015).
As of this writing, "Akin Ka Na Lang" has over 99 million views, elevating Amon's music to international music lovers.
Following its release, Morissette's hugot track not only became extremely popular, but it also became a widely sang tool to measure a singer's belting ability. After all, there is no better way to flex someone's singing ability than to have a song that's near impossible to perfectly cover. Kudos to Amon for pulling this off!
The Birit Queen simply has too much talent to go under the radar. Whatever mood you may be in, Morissette Amon songs are guaranteed to make your day instantly better.
READ ALSO: Video of Morissette Amon walking out of concert goes viral
Source: KAMI.com.gh