Imee Marcos bio: Husband, net worth, children, age, Instagram
The Filipino government has seen the rise of women to significant political positions over the years. Imee Marcos is one of the women who have had a say in this governance.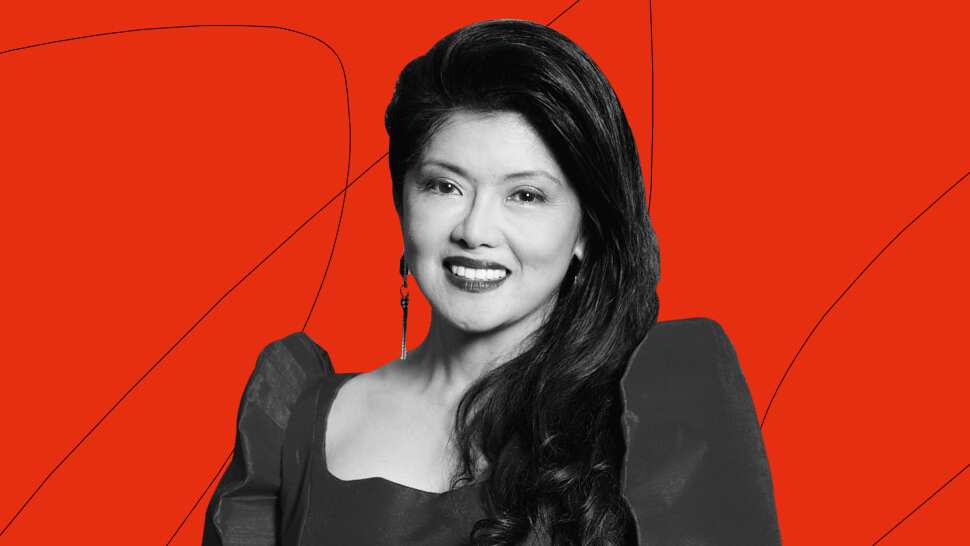 Imee Marcos is a Filipino political leader who is currently serving as the Senator of the Philippines from 2019 to date under the Nacionalista Party of the Philippines. She was formerly the governor of Ilocos Norte Province.
Imee Marcos profile summary
Full name: María Imelda Josefa Romualdez Marcos
Celebrated name: Imee Marcos
Date of birth: 12th November 1955
Place of birth: Mandaluyong, Metro Manila, Philippines
Imee Marcos age: 64 years
Imee Marcos husband: Tommy Manotoc
Occupation: Politician
Net worth: $ 1.2 million
Biography
Imee Marcos was born on 12th November 1955 as María Imelda Josefa Romualdez Marcos in Metro Manila, Philippines. Her parents are Ferdinand Marcos (father) and Imelda Marcos (mother). Both parents exercised autocratic governance in the Philippines between December 1965 and February 1986.
She has three siblings, two blood related; namely, Ferdinand Bongbong Marcos Jr. and Irene Marcos-Araneta, and one adopted called Aimee Marcos. She was brought up in the Malacanan Palace, the official presidential residence, together with her siblings.
She attended Saint Pedro Poveda College, formerly known as the Institution Teresiana, from kindergarten to Grade IV. She later on, joined Assumption Covent at Herran Street in Manila from Grade V to First Year High School. In both schools, she earned first honors. She joined International School Manila in Makati, formerly referred to as American School.
In 1973, she enrolled in Princeton University and undertook various courses in Religion and Politics. Imee Marcos Princeton's school life was brought to a halt due to the controversies with the black and Asian students (Asian-American Students Association - AASA) protests on her admission.
READ ALSO: Vanessa Laine Bryant bio: husband, children, age, net worth, pictures
Who is Imee Marcos?
She is the firstborn daughter of the retired dictator and President Ferdinand Marcos. She has been the governor of Ilocos Norte from 2010 to 2019 and the former representative of the 2nd District between 1998 and 2007.
She is also the former chairperson of the Kabataang Barangay, a predecessor to the Sangguniang Kabataan under the governance of President Marcos. Currently, she is serving as the Senator of the Philippines.
Who is Imee Marcos father?
He was a Philippine dictator and president. Before becoming the president, he was the governor of Ilocos Norte. Her father ruled the Philippines for 21 years. He is remembered for violating human rights and massive corruption.
How old is Imee Marcos?
The Senator was born on 12th November 1955 in Metro Manilla in Philipines. She will be turning 65 years in November 2020.
Children
Imee and Tommy Manotoc have three sons. The first son is called Fernando Martin (Borgy) and serves as a commercial model and a club DJ. The second is Ferdinand Richard Michael, who works as a lawyer.
Lastly is Mathew Joseph, who is a sports agent and senior provincial board member of Ilocos Norte. Mathew Joseph is the only Imee Marcos son who has engaged in politics.
She has two other stepchildren from Manotoc's first marriage to Aurora Pijuan.
Who is Imee Marcos husband?
She was formerly married to the retired professional basketball coach and golfer Tommy Manotoc. However, the two settled on a divorce.
After the divorce, she has been in a long-term relationship with Mark Chua, who serves as a Singaporean and ethnic Chinese businessman and resident.
Career
Here is a breakdown of her work experiences:
2019 to present - Senator of the Philippines
2010 to 2018 - Governor of Ilocos Norte 2nd District
1998 to 2007 - Congressman, 2nd Second of Ilocos Norte
Former President, CREAM Content Distribution, Inc.
Former Chairperson, Kabataang Barangay
Consultant/writer, Children's Television Workshop for Asia
Director-General, Experimental Cinema of the Philippines
READ ALSO: Aubrey Miles bio, age, children, Instagram, husband
Imee Marcos achievements
She authored the passing of 30 bills into law as a member of the congress.
She is the producer of the award-winning Filipino movie dubbed Walang Himala, which starred Nora Aunor.
During her lifetime, she has advocated for the following:
Death penalty
Federalism
Suspension of Value-added-Tax (VAT)
Rights of LGBTQ
Use of alternative vehicle fuels
Lower Prices
Where is Imee Marcos Now?
At the moment, she is in office serving as the Senate of the Philippines. During the 2019 Philippine Senate election, she emerged position nine out of the twelve contested seats. She officially took office on 30th June 2019, and since then, she has filed several bills. Currently, she is also the chair of the Philippine Senate Cultural Communities Committee.
Imee Marcos net worth
According to the list of the richest and the poorest Philippine senators, she ranks as number seventeen with a net worth of $1.2 million.
Social media
The Filipino Senator is active on the following social media platforms:
Imee Marcos Instagram: @officialimeemarcos
Facebook: @ImeeMarcos
Twitter: @SenImeeMarcos
Imee Marcos latest news
Marcos has come out to tell her critics that she is not out to seek vengeance. This is after making a political comeback, years after the fall of its patriarch, the late dictator Ferdinand Marcos, through a popular revolt in 1986. This is what Imee had to say:
To all the bashers, all the haters, to everyone mad at us, do not be afraid of me because I am not vengeful; I will just do my job, said Marcos.
Amidst the controversies, Imee Marcos managed to go back to power, and she is doing amazingly well in her position. She has worked on turning various bills into laws for the betterment of the Filipinos.
READ ALSO: Connie Sison husband, bio, age, family, Instagram
Source: KAMI.com.gh