Westlife songs: Top 10 (Video)
Westlife is a very successful pop group based in Ireland in the United Kingdom. Since they started recording music, they have sold a million records worldwide. Even in recent times, some of their Westlife songs are still played, since they are considered to be modern pop.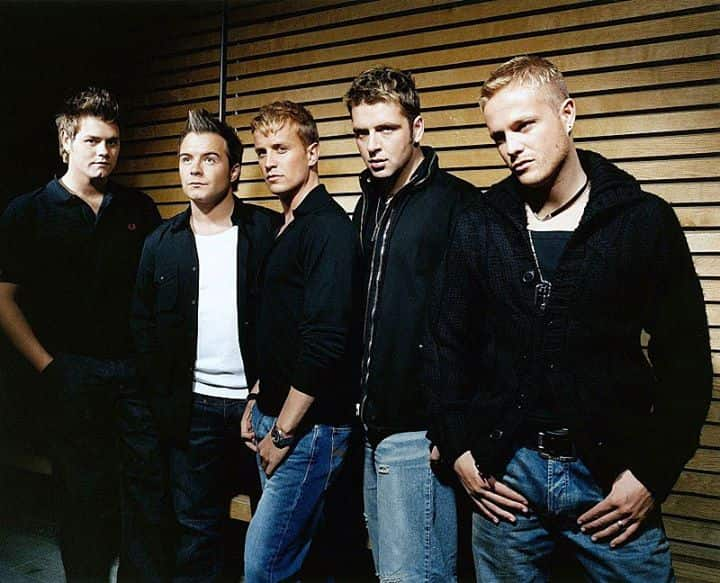 One of the things that have made the world a better place is music. Most people cannot explain the magic music carries. At times one is in bad moods, and after watching a music video, they lighten up. Westlife songs videos are entertaining and captivating to watch. They often fascinate most people. The following are their top ten music videos.
1. Seasons in the Sun
It is among the best songs the band has released so far. The track is about death. As much as no one likes death or to be associated with it. It is real, and it happens even when least expected. Moreover, it is something that no one can explain why it happens. The song tells of the memories one can have if they pass away.
The video is black and white. This enables the listener to focus on the message of the song. As they sing in some sections snow seems to be falling like rain. It is one great video to watch especially when holding to memories of a loved one.
REAL ALSO: Maymay Entrata, muntik nang maiyak sa prank ni Robi Domingo
2. Fool Again
Most people have undergone a heartbreak. At times they do not expect it. Other times they saw signs and ignored them. This is a track that tells of how one cannot believe they have been fooled since they assumed the love they had would never come to an end.
The video starts as the four of the band members are driving and meet up with the other one and continue singing. They sing dressed in black, probably to symbolize the pain one goes through during a heartbreak. Moreover, the video has captured some beautiful parts of the street, city, and buildings.
3. What makes a man
This is one amazing track. As it begins, two are driving, the other one is riding a bike, and another one alights from a plane. The entire video has sections of a lonely man. At one point, they come together and sing in unison.
There are strong emotions depicted in the entire song. They try to express the message that they should know what makes a man fall over the heels for a girl. And after knowing that, then one can be in a position to let go.
4Us Against the World
When looking up online for songs of Westlife, you are likely to come across this song. The song has captured the band as they enter a concert, and people are celebrating them as some try to have them talk. The video is a combination of some photos of the earlier memories of the musicians.
Moreover, a wild crowd is seen severally celebrating them as they sing. It's a song that has a lot of positive energy. This is because it carries along with a message of assurance that no matter what, it is them against the world.
5. My Love
The track never misses on the Westlife songs list. This is evident because it has over 200 million views on YouTube since it was released in 2000. The song begins at an Ireland airport whereby the flight is canceled and one of the band members goes home.
The track has been shot in numerous places. For instance, at the train station, streets, and highways. Moreover, they sing in a spectacular environment featuring beautiful beaches and landscapes.
The track is about someone feeling lonely after being left by the person they love. It is one that can be watched by those holding on for their love to come back again.
6. Flying Without Wings
There is always a feeling that cannot be explained when someone finds someone special. A special person is not only a lover, but it can also be a child. The song tries to explain the feeling of joy a special; person brings.
They start signing as they dressed in black. Later, their attire changes to pristine white outfit. Moreover, they have featured a beautiful woman, some acrobats, and a choir back up.
7. Bop Bop Baby
It is among the best songs of Westlife since the video is like an epic movie. The track has been sung in epic times. It tells of a story of a beautiful maiden in a palace that is saved by mighty musketeers.
If you want to view a song sang featuring old times, then this is the video to watch.
8Uptown Girl
When watching Westlife songs YouTube, this is one song that you must watch. Most of the band's tracks are sad. They express feelings of love or heartbreak. This song stands out since it has faster beats, and it has numerous comic reactions.
They sing acting as workers serving high -class patrons in a restaurant. There is a lady who has spectacular beauty, and they refer to her as the uptown girl. They sing with a lot of energy that is displayed in their facial expressions and dancing styles.
9. Unbreakable
It is a track that has a number of romantic scenes. They sing in a beautiful beach. They feature a lovely couple that displays their affection publicly. However, it ends with a sad scene since the man passes on as he goes to see her girl.
The song's message is clear that the love the couple shares is unbreakable. It expresses a feeling that true love is untouchable and unmistakable.
10. Queen of my Heart
The video was a hit in 2001 when it was released. It has millions of views on Youtube since then. The track is shot in a magnificent home with the band members present in different parts of the house.
One of them starts singing and displays deep emotions. As they start, the view is black and white, maybe to express the emptiness one is feeling. As the video comes to an end, they feature many women dancing to the rhythm of the song with the band's members among them.
It is one of the most emotional audiovisual Westlife have released. This is because they tell of a man hoping to let his woman know she is the queen of his heart.
Since the 1990s, Westlife songs are still played. The band is not only talented, but they can express emotions in music. Moreover, most of their videos are captivating and entertaining. If you are having a bad or a good day, a Westlife song always soothes the soul.
READ ALSO: Hugot lines love: Top 50
Source: KAMI.com.gh