Aurelio Tolentino: biography, works, awards
Filipinos are known to have a wide range of talents – from dancing to singing to just about anything. Aside from these talents, they are also known for their exceptional skill in writing, and proof to that is the Philippine literature. If you read some books and literary pieces from the country, you will be amazed by the Filipino writers and authors who, in every book or article they wrote, showed how skilful they are. One of the greatest Filipino writers who had shown his love for the country through his writings is Aurelio Tolentino.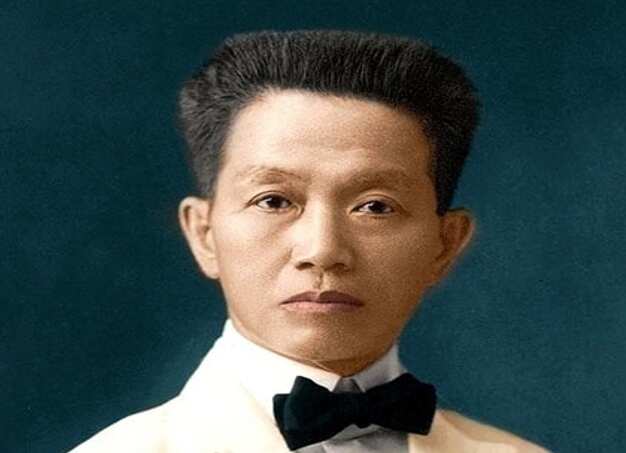 Aurelio Tolentino was a Filipino writer, poet, and journalist. Just like all the other writers in the history of the Philippines, Aurelio's life is a story of bravery. He had shown his passion for the country's independence through the plays, news articles, and poems he had written. Who is Some people might have heard of his name already, but who is Aurelio Tolentino?
Aurelio Tolentino profile summary
Name: Aurelio Valenzuela Tolentino
Age: 150 years old (if still alive)
Date of birth: October 15, 1869
Date of death: July 5, 1915
Nationality: Filipino
Place of birth: Guagua, Pampanga, Philippines
Profession: Playwright, poet, writer, journalist
Aurelio Tolentino biography
The biography of Aurelio Tolentino is an awe-inspiring one. He was born on October 15, 1869, in Guagua, Pampanga. His parents were Leonardo Tolentino and Petrona Valenzuela. He began his studies at the age of five under a private tutor and continued them at the Escuela De Latinidad of Angelo Gimenez in Malolo, Bulacan.
After some time, his family moved to Manila. He then enrolled in the College of San Juan de Letran, where he obtained his degree in Bachelor of Arts. Later, he took courses in Surveying, Philosophy, and Law at the University of Santo Tomas.
Unfortunately, his father died, and because of the straitened circumstances of his family, he discontinued his studies and returned to his hometown, where he found a teaching job in the private school, Don Tomas Gamboa.
Aurelio Tolentino works
Later in his life, Tolentino moved to Tondo, Manila, where he met Andres Bonifacio, who is one of the founders of KKK. In August 1892, shortly after Andres Bonifacio founded the Kataastaasa't Kagalang-Galang na Katipunan ng mga Anak ng Bayan, Tolentino joined and became a member of the supreme council.
In 1894, he accompanied Bonifacio to Pamitinan Cave in San Mateo, where they initiated into Katipunan an older man named Felix.
When the first phase of the Philippine revolution exploded in 1986, Tolentino served as a notary in the district of Morong but was arrested for being a Katipunero and a Mason. During his arrest, he had been tortured by the Spaniards, who captured him, but fortunately, after nine months, he was given a pardon on May 17, 1897.
After his release, he continued to support the cause for the Philippines ' independence and later on became one of the signatories of the Declaration of Independence in Kawit, Cavite, in 1898. He helped in the second phase of the Revolution against the American Occupation and successively founded, with other companions, the daily newspapers such as La Patria, El Liberal, and Filipinas.
The newspaper articles that were deemed contrary to the political government caused Tolentino to suffer detentions. Later on, he realized that it was impossible to live the life of a journalist, so he wrote and presented successive theatrical works.
Below are some of Aurelio Tolentino works:
Lagrimas Malayas - a tragedy in three acts
Sinukuan - a fantastic melodrama in three acts
Filipinas and España - a drama in three acts
Sinagtala – a one-act zarzuela
Kambal - a one-act zarzuela
Duplo Neneng - a one-act zarzuela
Hindi Sinadya - a one-act zarzuela
Dos jarrones de oro - a one-act zarzuela
Makata - a one-act zarzuela
Puñal del Muerto - a lyrical drama in three acts
Rizal y los Dioses - an opera fantastica in three acts
Ayer, Hoy, y Mañana - a drama in three acts (that was presented and created a great tumult in the Libertad Theater)
Tolentino also wrote dramas. His most famous work, "Kahapon, Ngayon, at Bukas," was a symbolic attack on the American colonization. He was arrested by the Americans in 1903 for sedition and rebellion immediately after the staging of what is perhaps his most famous work.
After being pardoned, he returned to the theatre, writing several more plays, including his revolutionary interpretation of the life of Jesus called Ang Bagong Cristo.
Aurelio Tolentino awards and achievements
Due to his masterpieces, Aurelio Tolentino received various awards and recognitions. The Little Theater of the Cultural Center of the Philippines was named after him. On the other hand, in 2017, Tolentino's life was the subject of the rock opera Aurelio Sedisyoso, staged by Tanghalang Pilipino at the Cultural Center of the Philippines.
In the same year, which marked Aurelio's 150th birth anniversary, National Artist for Literature Virgilio S. Almario led the unveiling of the historical marker and wreath-laying ceremonies for Tolentino.
READ ALSO: Levi Celerio songs, biography, awards, and contribution
Aurelio Tolentino poems
Aurelio was indeed a talented writer as he was able to write not only news articles and plays but also some poems. Below are some parts of his poem Sa Paglilinis ng Katawan at Pag-ayos ng Bahay, one of his written poems in Tagalog:
Pagbangon mo na'y agad mag-hilamos, magpunas ng kamay at saka magmumog, maglinis ng ngipin maghusay ng buhok, damit na pangbahay pagdaka'y isuot.
Pagkatapos nito ay agad ganapin ang datihang iyong katungkulang gawin, at maminsan minsa'y ang kuko'y putulin, at saka maligong magkubli ng tingin.
Ang babayi'y dapat ayusin ang bahay, linisin ang sahig, sampong kasankapan; sa kani-kaniyang dako'y ilagay ang lalong maliit na ari-arian.
Bahay na maayos ay parang salamin ng nagawing buhay buhay sa pagka-mahinhin; bahay na magulo'y nagsasabing tambing ng ugaling salat sa turong magaling.
His other poem's titles are Sa Pagbibihis, Sa Pakikipanayam, and Sa Mga Pagdalaw at Mga Kapisanan. Aurelio Tolentino's writings mirrored his fiery revolutionary spirit, penning words that are soulful and touches the heart of its readers and listeners.
Death
Tolentino died on July 5, 1915, in Manila. He was buried in the city's North Cemetery. His remains were transferred to his hometown in Guagua in 1921, where it is interred under a commemorative monument.
Aurelio Tolentino indeed plays a huge part, not only in the Philippine literature but also in the country's freedom and independence. We hope that the younger generations would make him their inspiration when it comes to being patriotic.
READ ALSO: Emilio Jacinto biography, contribution, quotes
Source: KAMI.com.gh