Call center agent Philippines: how to become one?
A call center agent career is lucrative and exciting for anyone who enjoys helping people. Getting this job can be a challenge. It would help if you started by understanding the job description, skills required, and how to pass an interview.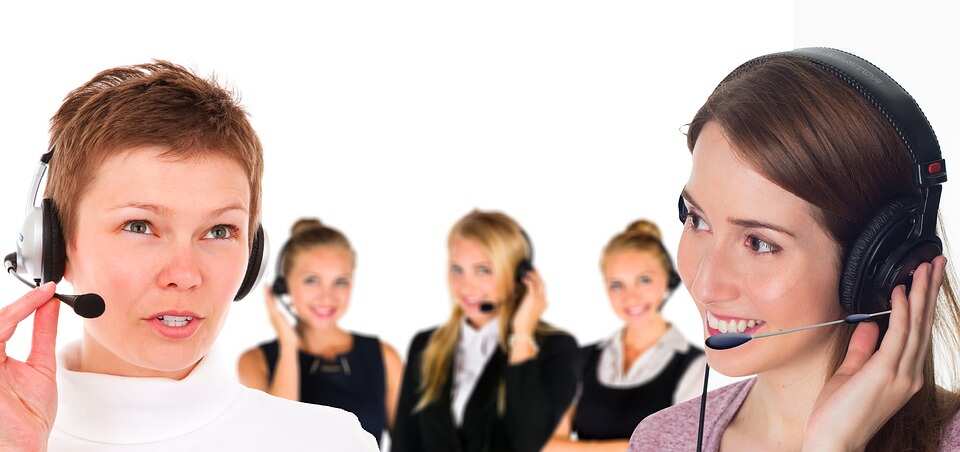 Customer care contributes to the success of an organization. This fact has created opportunities for customer care representatives. Only a few are lucky enough to get these jobs. If you intend to apply for a job in the field, we have broken down the essentials that you need to be aware of.
What is call center agent?
This is the person who handles the incoming and outgoing customer calls in the business. They handle account inquiries, customer concerns, and any support issue.
READ ALSO: Want to know the highest paying jobs in the Philippines?
What does a call center agent do?
The responsibilities of customer care representatives vary from one company to another. However, the main responsibilities include;
Management of both inbound and outbound calls
As a customer representative, you should pick and make calls. You are required to follow the call center agent script so that you can handle the clients correctly.
Client engagement
The representative is required to identify the needs of a client and answer any question. Every inquiry made should be provided with a direct and helpful answer.
Upselling
The representative should sell products to the clients. You also have to build product knowledge and assist the rest of the departments in hitting their goals.
Build a relationship with the clients
It is the responsibility of this representative to maintain a relationship with the customers. You should keep a record of all the conversations that you have with the client to assist you in building a relationship.
How to be a good call center agent
To offer the best client experience, you need to have call center agent skills that allow you to relate well with clients. Some of these skills include;
Knowledgeable about company products and its inner workings.
It would be best if you were detailed oriented to allow you to pick up on the details provided by the customers with accuracy.
You should be flexible. This will allow you to adapt to the queries of the customers and the different situations that you may face.
Empathetic to the clients. You should strive to understand the situation from the customer's standpoint. This applies even when you are dealing with a demanding customer.
You need to be calm when you are under pressure. You will handle hundreds of people in a day and should maintain composure the entire time.
You should have good communication skills. You need to express yourself perfectly in both written and verbal communication.
Call center agent script
These scripts provide customer care representatives with guidance on how to deal with a customer in a variety of situations. They provide scenarios and the interaction between ana gent and the customers. There are different types of scripts. To offer you a better understanding of these crops, here is a sample conversation of a call center agent and an angry customer.
Agent script sample
Situation: A customer is calling about her internet connection.
Goal: Answer customers' inquiries in a timely manner.
Customer's profile
Gender: Male
Age: 20-30yrs old, calm
Here is the script:
Company representative: Hello, my name is Janet. How may I be of assistance today?
Customer: I would like to make a complaint about the slow internet connection in my place. I have not worked because of your incompetence.
Company representative: I'm sorry for the inconvenience. I am sure the issue will be resolved. Let me work on helping you immediately! Can I please get the name on the account?
Customer: The account name is, Johnson Mungai.
Company representative: Thank you; please stay in the line as I check your connection from our end. When did this problem start?
Customer: A few hours ago.
Company representative: I am sorry, but we are having a connectivity problem in your area. There are technicians on the ground trying to fix the problem, I am sorry for the inconvenience caused.
Customer: How long will it take to fix the problem?
Company representative: Our team is working hard to make sure you have a fast connection as soon as possible.
Customer: Oh, I see,
Company representative: I am really sorry Sir but we will ensure we find a permanent solution to this problem.
Customer: Okay
Company representative: Is there anything else that I can assist you with, today.
Customer: No thank you
Company representative: You are very much welcome, Mr Johnson! Have a great day and thank you for calling us today.
Application for a customer care position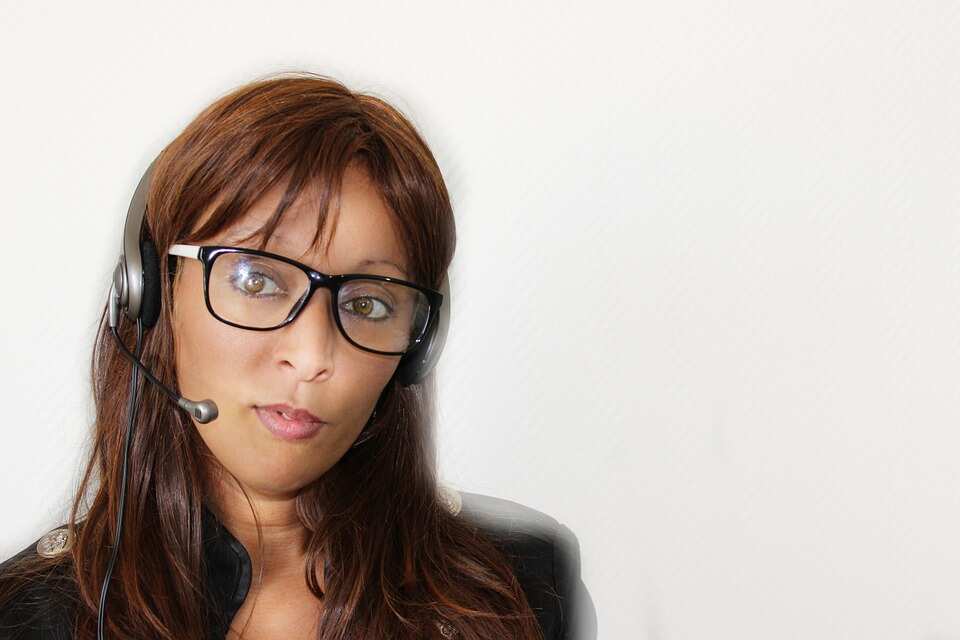 If you have the skills mentioned above, you should consider applying for the job. There are several stages taken during the call center agent hiring process.
You are required to send your documents to the hiring company, and you will later be invited for an interview. So what are some of the call center agent interview questions to expect, and how should you answer them?
What's your idea of a functional customer care facility?
This question is asked to gauge how well you know these facilities. You should find out the type of call center you are applying for. Inbound call facility receives calls from customers, while outbound facilities make calls to customers. Show you knowledge of the two types of center, but you should pay attention to the kind of center you are applying to.
Why do you want to work in this position?
This question is supposed to gauge your knowledge of the demands and atmosphere of a call center. You should state how you are suited to work in the call center atmosphere.
How can you handle angry customers?
You will always be required to deal with angry customers. You need to offer a response that emphasizes the importance of having empathy and staying calm. Always provide an answer that shows that you have self-control.
Can you work with multiple call lines?
The answer should always be yes. If you have the experience, you should highlight the maximum number of calls you have ever handled in a day. If you do not have the experience, you should highlight the positions that you have had to multi-task.
The four questions gauge if you have the qualifications of a call center agent. They also determine if you know what to expect in the working environment. If you answer the questions thoroughly, you are more likely to get hired.
How to make a resume for call center agent without experience
When you are looking for an entry-level job, you need to create a resume that makes you stand out. Highlight your education background and the knowledge that you have gained through other activities such as volunteering. Your CV should have four main sections.
Personal information
Core skills and knowledge
Education background
Experience
Referees
Each section should highlight your core competencies. Avoid adding any detail that may compromise your application.
What to expect working in a call center in the Philippines
The Philippines have a lot of opportunities for call center agents. If you want to consider a career in the region, you need to know what to expect.
How much does a call center agent earn in the Philippines?
Companies pay different amounts for the customer care position. However, the average rate for a call agent is ₱81.90 per hour. You may find companies that will pay more depending on the workload that you are expected to handle in an hour.
How many hours does a call center agent work?
The number of hours that you work as a call agent is dependent on the organization that you are working for. However, most agents work for eight hours or more.
What kind of occupation is call center agent in Pag-IBIG?
If you choose to work at Pag-IBIG you will need to be flexible in your working hours. You will work in shifts, and you will be required to handle customers from different parts of the country. The pay is within the average ₱81.90 per hour.
The Philippines have a lot of opportunities for anyone who would want to be a call center agent. However, there are a lot of people who are looking to get employed, and this creates a high competition for these positions. Read through the article to understand how you can gain a competitive edge over your competitors.
READ ALSO: Work from home Philippines: 5 tried-and-true variants
Source: KAMI.com.gh