Healthy pinakbet recipe: how to cook one? (Visuals)
It is one thing to get in the kitchen while it is another to prepare a mouth-watering dish. If you wish to create memories with your kids, brace yourself up with pinakbet recipe, and you will be sure to give them something to reminisce about when they are all grown.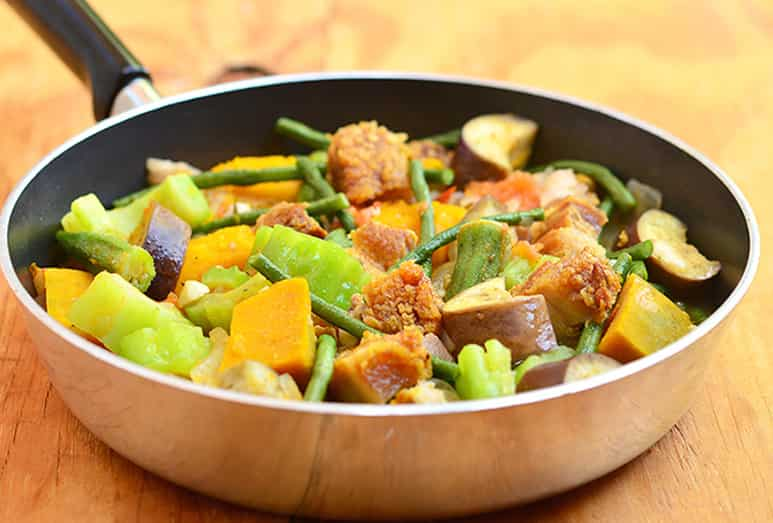 Pinakbet, which is also referred to as Pakbet, is a Filipino vegetable stew that is delicious and nutritious. The dish is made with a combination of some traditional ingredient. This classic Filipino stew can be served as the main dish or as a side dish to either grilled meat or fried fish. Other than religiously following the traditional recipe, you can twitch some ingredients to create your masterpiece.
How to cook pinakbet recipe
The Filipino pinakbet recipe is made of domestic products such as ginger, okra, eggplant, sitaw, tomatoes, ampalaya, kamote, and siling duwag. The traditionally used flavouring is known as bagoong monamon, which is a type of seasoning made from fermented fish.
However, you can use alternatives such as chicken breasts for pinakbet recipe with chicken, crispy bagnet, or pre-cooked fish to attain extra flavor. Here is the pinakbet recipe and procedure for some of the possible alternatives on how to cook pinakbet.
1. Pinakbet recipe without bagoong
This is the best pinakbet recipe that substitutes the traditional flavoring. The use of diced pork as an alternative will help you bring out the additional flavor to the meal. Pinakbet recipe with soy sauce is one of the other options as a dipping sauce for this meal.
Pinakbet recipe ingredients
½ kilo of boiled pork belly
A bunch of string beans (cut into roughly 2-inches length)
2 medium-sized eggplants (cut into cubes)
6-8 pieces of trimmed okra
A clove of whole garlic (peeled and minced)
2 thinly sliced or diced shallots
6 diced tomatoes
3 or4 pieces of flaked tuyo in olive oil
3-4 tablespoons of oil
1c. of fish broth
Patis
Procedure
Begin by making the fish broth by boiling the head and bones of a large fish in the water. You can substitute the fish broth with meat broth, or water.
Heat the oil in a pan, preferably one with a thick-bottom. Most people use traditional carajay or wok.
Add in the pork cubes and cook them over high heat until they turn light brown.
If you want to get a more authentic pinakbet, you should use bagnet orlechon kwali cubes.
Add in the garlic, flaked tuyo, tomatoes, and shallots. Let them cook for about one minute.
Add the vegetables and pour in the fish broth.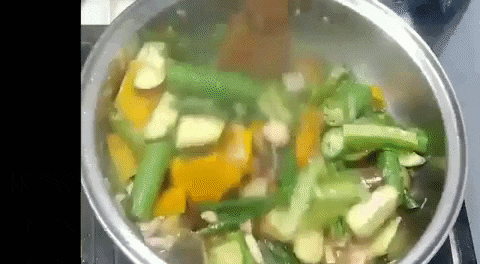 7. Season with patis.
8. Simmer for about 10 to 15 minutes or until the vegetables are tender and the whole mixture almost completely dry.
9. Serve while still hot with rice.
READ ALSO: How to make Maja Blanca?
2. Pinakbet tagalog
This is a healthy pinakbet recipe that uses shrimp paste or bagoong alamang. The dish is made with krill, which is a small shrimp-like crustacean found in the Asian waters. For the best vegetable pinakbet recipe, ensure that you use the freshest vegetables.
Pinakbet ingredients
1lb. sliced Lechon kawali
1 piece Knorr shrimp cube
12 pieces of sitaw (cut in 2 inches length)
½ piece of kalabasa (sliced into cubes)
12 pieces of okra
1 piece of Chinese eggplant (sliced)
1 piece of ampalaya
1 piece kamote
2 medium-sized tomatoes
2 thumbs of ginger
1 large onion
4 cloves of garlic
2 teaspoons of bagoong alamang
2 ½ cups of water
3 tablespoons of cooking oil
¼ teaspoon of freshly ground pepper
Procedure
Heat the oil in a cooking pot and sauté the garlic and onions.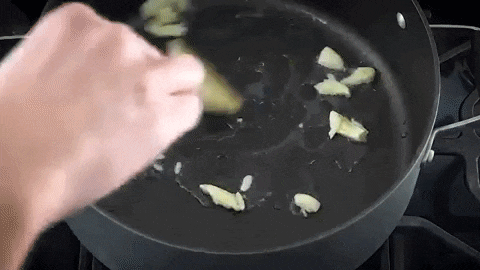 2. Add the crushed ginger and continue cooking until the onions become soft.
3. Add in the Lechon kawali and sauté them for about a minute.
4. Pour in the water and leave it to boil.
5. Add the Knorr Shrimp cubes and cover the pot to cook for around 20 minutes at medium heat.
6. Add in the bagoong alamang and the chopped tomatoes, and stir gently.
7. Cover the pot and leave them to cook for around three minutes.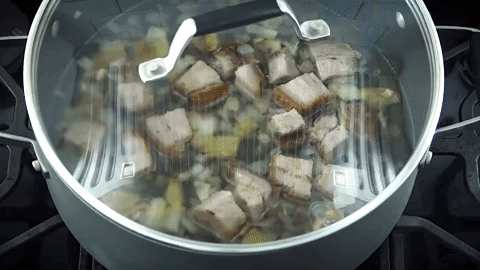 8. Put the kamote and kalabasa in the pot and leave it to cook for an additional seven minutes.
9. Add in the ampalaya, sitaw, okra, and eggplant. Stir gently, cover the pot and let it cook for five minutes.
10. Season the mixture with freshly ground black pepper, add the remaining Lechon kawali and cook them for about a minute.
11. Transfer them into the serving plate and serve while hot with an accompaniment of your choice. You can check pinakbet recipe youtube for more ideas on the accompaniment of this dish.
READ ALSO: How to cook lechon paksiw?
3. Pinakbet with squid in coconut milk (Pinakbet sa Gata)
If you want a pinakbet recipe with coconut milk, try out the pinakbet sa Gata. You can alter the dish to suit your preference by using other ingredients apart from squid. If you want to make the best pinakbet recipe that is spicier, add a few drops of sriracha sauce or hot chili pepper.
Ingredients
½ lb. medium squid (thoroughly cleaned)
6 pieces of snake beans sitaw (cut into 2 inches length)
½ small squashed butternut
6-8 pieces of okra
1 medium Chinese eggplant
1 small bitter melon
1 thumb of ginger
2 cups of coconut milk
1 medium onion (chopped)
4 cloves of crushed garlic
1 ½ tablespoon shrimp paste (bagoong)
¼ teaspoon of freshly ground black pepper
3 tablespoons of cooking oil
Procedure
Heat the oil in a pot.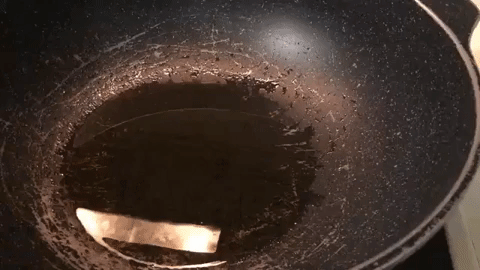 2. Sauté the onions, ginger, and garlic. Continue cooking until they become soft.
3. Add the squid and sauté them for an additional 2 minutes.
4. Remove the squid and set it aside.
5. Add in the squash butternut and sauté the mixture for around three minutes.
6. Pour the coconut milk into the cooking pot, bring it to boil, and cover it to simmer for 8-10 minutes.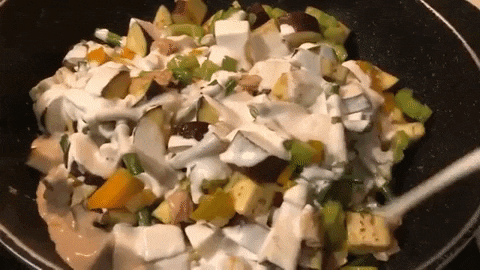 7. Stir in the squid, shrimp paste, and the freshly ground black pepper and cook for five minutes.
8. Transfer it into a serving plate and serve while hot.
With this pinakbet recipe, you are sure to prepare the best delicacy. Go ahead and try it out now.
READ ALSO: How to make dried mango at home
Source: KAMI.com.gh