Crispy sisig recipe: how to cook one? (Visuals)
People from different regions and parts of the world take great pride in some types of dishes. Crispy sisig has for a long time now remained the best Filipino cuisines. Are you familiar with any sisig recipe?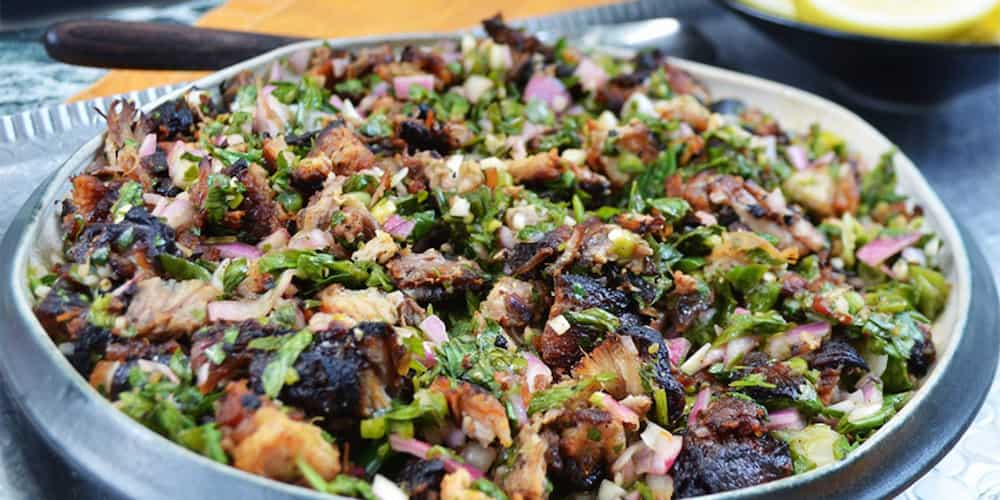 Sisig is a fatty dish since it made up of the oily parts of the pig which include the face and the ears. Initially, the meal was made of the pig's brain as the binder. However, if you want to make it in a healthier alternative, you have the choice of using chicken meat as it is less fatty.
How to make sisig
Check out the sisig recipe and procedure below for the different types of this dish. With regular practice on each of these dishes, you are sure to become a pro.
1. Fish sisig recipe
Tuna sisig recipe is made from fresh or canned tuna. Here are the ingredients required.
Ingredients
1 ½ oz. canned or fresh tuna
Two medium-sized red onions (minced)
¼ cup of chopped scallions
½ cup of crushed chicharron
Two teaspoons of soy sauce
3-4 pieces of thai chili pepper (chopped)
¼ cup mayonnaise
½ teaspoon garlic powder
¼ teaspoon freshly ground black pepper
½ teaspoon salt
One teaspoon butter
Three tablespoons cooking oil
Simple procedure on how to cook sisig
Prepare the tuna by draining all the liquid by either squeezing or placing it in a cheesecloth.
Place the pan on the fire and pour in a tablespoon of the cooking oil till hot.
Pan-fry the tuna until it turns to either light or medium brown.
Sauté the onion until they become soft before adding chili pepper and scallions and sauté for another two minutes.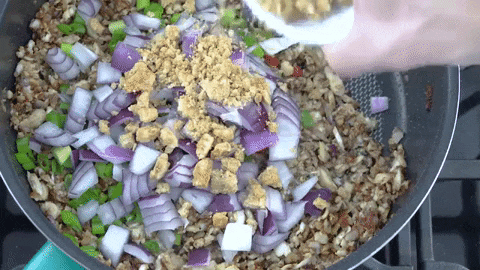 5. Season with freshly ground black pepper, garlic powder, and soy sauce. Stir gently and let it cook for about one minute.
6. Add half of the mayonnaise into the pot together with chicharon mix well and set it aside.
7. Using a sizzling or metal plate, melt the butter and place the tuna sisig on the plate. Continue cooking for an additional 30 seconds or until it is sizzling hot.
8. Top with the rest of the chicharon and serve while hot.
READ ALSO: How to make ice candy: simple step-by-step recipes
2. Tofu sisig recipe
The crispy tofu sisig is an easy recipe that is made of deep-fried tofu cubes, chopped onions and chilli pepper. It is one of the healthiest alternatives to the simple pork sisig recipe since it doesn't use any meat ingredients.
Sisig ingredients
14oz. extra firm tofu (sliced into small cubes)
5 pieces of thai chilli (chopped)
2 long green pepper (chopped)
10 tablespoons vegetable broth
1 medium yellow onion (chopped)
1 teaspoon cornstarch
½ teaspoon onion powder
1 tablespoon soy sauce
1 ½ cups of cooking oil
A pinch of salt to taste
Freshly ground black pepper
Procedure
Heat the oil in a large cooking pot.
Once the oil is well heated, deep-fry the cubed tofu until crispy.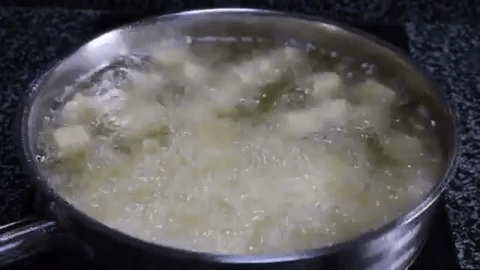 3. Remove them from the oil with the use of a kitchen strainer and place them in a metal colander or in a plate lined with a paper towel to drain off the excess fat.
4. Combine the soy sauce, vegetable broth, cornstarch, and onion powder in a clean bowl. Stir them gently until all are adequately blended and set them aside.
5. Scoop around 3 to 4 tablespoons of oil from the pot used in deep frying the tofu. Pour the oil in a clean pan and put it on medium heat.
6. Sauté the onions, chilli, and long green peppers.
7. Add in the crispy fried tofu and stir gently for one minute.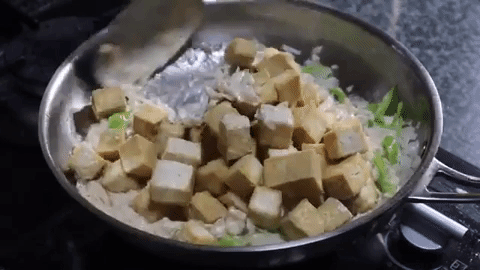 8. Pour the broth mixture in the bowl in the pan.
9. Toss the ingredient until all of them are well coated with the mixture.
10. Add in pepper and salt to taste.
11. Transfer the tofu into a serving plate and serve while hot.
This dish can be served together with soy sauce, crushed chilli peppers, and calamansi. If you are a vegan who doesn't want a pork sisig recipe, this is the dish as it does not contain any animal by-product.
READ ALSO: How to make Maja Blanca?
3. Chicken sisig recipe
If you want a sizzling sisig recipe, chicken will give you the best dish. You have the liberty to lower sisig calories by regulating the amount of mayonnaise to add and the type of chicken to prepare.
Ingredients
1 ½ lb. of finely chopped grilled chicken breast
¼ lb. finely chopped chicken liver
1 cup minced yellow onion
1 teaspoon garlic powder
2 pieces of long green chilli or serrano pepper (diagonally sliced)
2 tablespoons of soy sauce
¼ cup butter
4-5 tablespoons of mayonnaise
1 egg
A pinch of salt
Freshly ground black pepper
2 tablespoons of cooking oil
Procedure
Heat the cooking oil in a pan.
Sauté the onion until lightly brown and soft.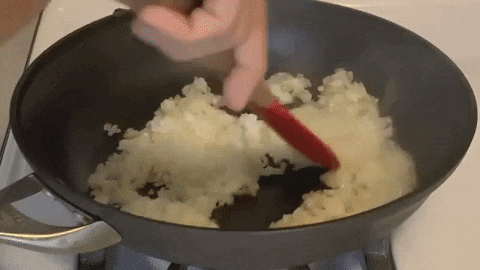 3. Add the liver and cook until brown.
4. Put in the grilled chopped chicken breast and cook while stirring for about three or four minutes.
5. Pour in the soy sauce and garlic powder and stir gently.
6. Sprinkle pepper and salt to taste and stir.
7. Pour in the mayonnaise and stir immediately until all the ingredients are duly incorporated.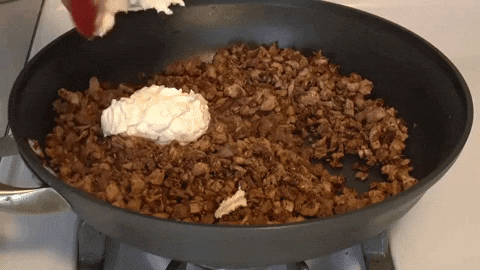 8. Heat the sizzling place and once hot put in the butter and leave it to melt.
9. Transfer the chicken sisig and place it on the sizzling plate.
10. Crack your egg and drop it on top of the chicken.
11. Arrange the chopped green chilies and serve while still hot and sizzling.
There are many ways in which you can make sisig, and this is dependent on the ingredient you choose to go for. The above shows a variety of crispy sisig recipe you can try at the comfort of your kitchen.
READ ALSO: How to make siomai: 5 best recipes
Source: KAMI.com.gh