BIR Form 1905: how to fill up in 2021? Sample, latest version, requirements
Are you a Filipino employee or business owner who needs to update your tax registration details? BIR 1905 Form is an essential document for such a process. You must fill the form if you need to update, correct or cancel your tax registration information in a specific Revenue District Office.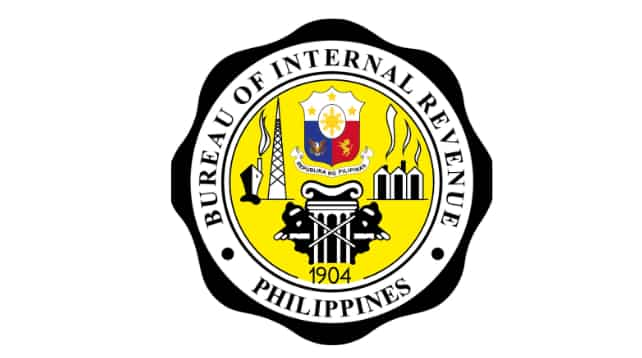 Application for the update of tax registration information is crucial because it ensures the alignment of the taxing jurisdiction with where the income subjected to withholding tax is earned. So, what does this form entail, and what is its purpose? Below is a step by step guide.
What is BIR 1905 Form?
This is an application document from the Bureau of Internal Revenue that is required for updating, correcting, or cancelling a taxpayer's registration information.
What is BIR 1905 purpose? All taxpayers, whether individuals or corporate, must fill the document if they intend to update or change any of their tax registration details. This entails but is not limited to the following:
Transfer of business within the same RDO (Revenue District Office)
Cancellation of business registration due to closure or transfer of a business to another district
Change in registered activities
Replacement of lost TIN Card or Certificate of Registration
The document should be filed with any RDO branch or head office that has jurisdiction over the taxpayer. When should you fill the BIR 1905 form? You are required to fill it each time there is a change in tax registration details.
BIR Form 1905 sample
This document contains two pages, and the information contained in it is divided into several sections. The first section is where you fill in your taxpayer information. In the second section, you provide the details about your intention of filling the form.
For example, if you are filling it to update details about the cancellation or replacement of a document, you will select the document and the reason for the update. Alternatively, provide the relevant information regarding the change or correction of registered information.
The second page of this form provides the users with documentary requirements for each purpose that it can be used. The BIR Form 1905 latest version can be edited online, downloaded, and printed.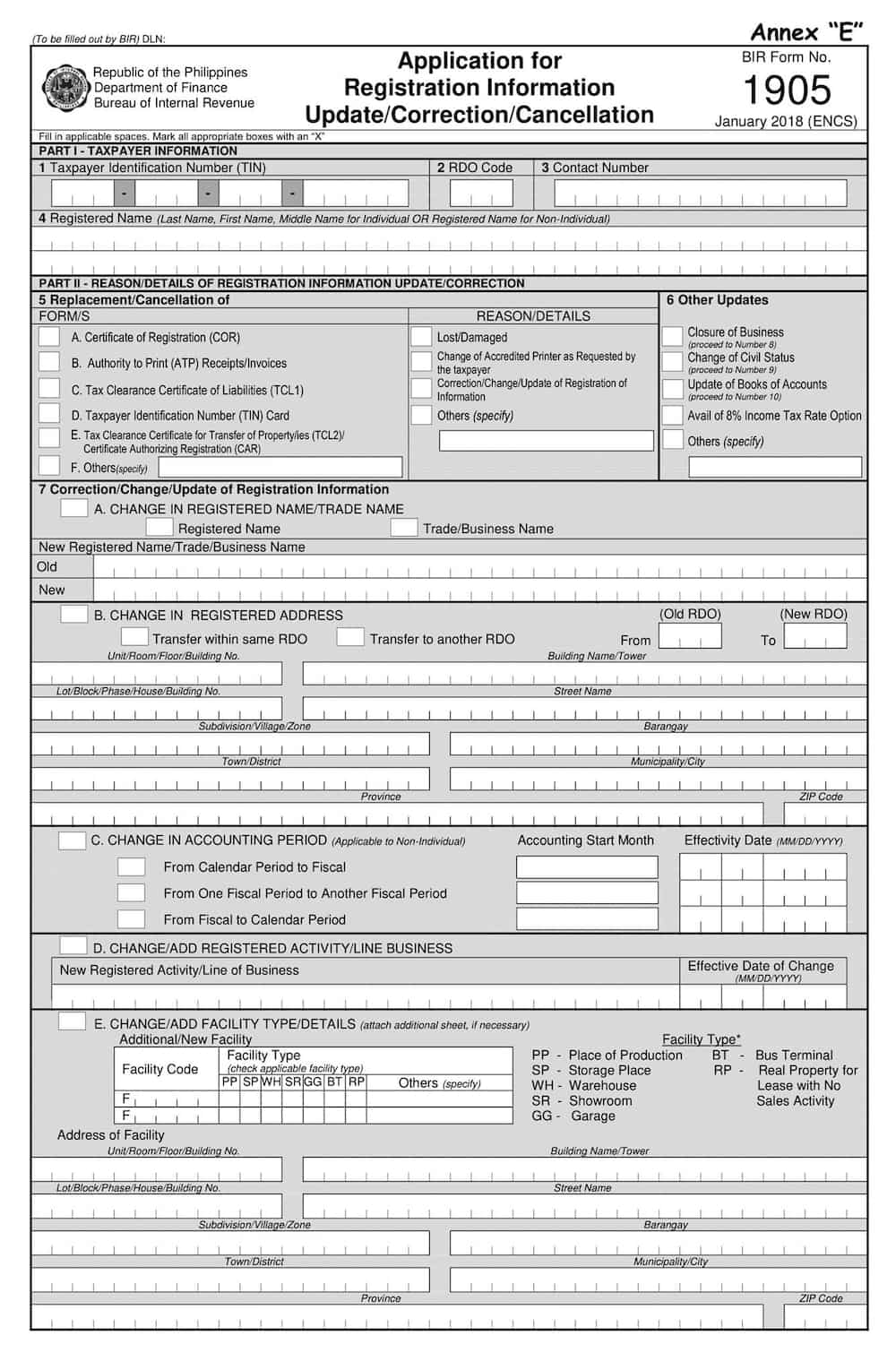 How to fill up BIR form 1905
The BIR form is a crucial document that must be filled with precision. It has different sections that have to be filled with the relevant information. Here are the simple steps to follow:
Download BIR Form 1905 pdf from the official BIR website
Fill Part I (Taxpayer Information) with the requested details. The information provided should be as per the one registered with the bureau.
Go to Part II (Reason/Details of Registration information Update/Correction) and fill in as requested.
Proceed to other relevant fields in accordance with the purpose of updating, correcting, or cancelling tax registration.
Finish with Number 12 (Declaration) by providing your full name and official signature.
When you are done filing, present the accomplished 1905 BIR Form latest version and the relevant attachments personally, through email or fax. The requirements for filing BIR Form 1905 vary depending on the purpose. Make inquiries at the nearest RDO branch or www.bir.gov.ph forms.
The BIR 1905 Form is an important document that affirms a change in a taxpayer's jurisdiction, thereby enabling the Philippine government to account for its taxpayers. Filling the document is simple, and now that you have all the details about it and how to fill it, you can easily do it next time the need arises.
READ ALSO: How to get TIN ID in 2021: online registration, application and verification
Kami.com.ph recently highlighted the process that Filipino taxpayers need to follow to get their Tax Identification Number. The document is used as proof of membership with the Bureau of Internal Revenue (BIR) and as a valid ID.
TIN is issued by the Internal Revenue Service (IRS), and the authority uses it to administer tax laws. Since the document is crucial and every eligible Filipino taxpayer needs it, it is vital that you familiarize yourself with the TIN application process.
Source: KAMI.com.gh