Tikbalang, bantay ng isang pamilya sa Norte
- A family in the northern part of Luzon shared a horrifying story about a supernatural creature
- According to the head of the family, a 'tikbalang' is guarding his family
- A 'tikbalang' is a supernatural creature that is half-man and half-horse
A province in the Northern part of Luzon, 4 hours away from Manila, has a horrifying story about a family that will surely give you the instant creeps.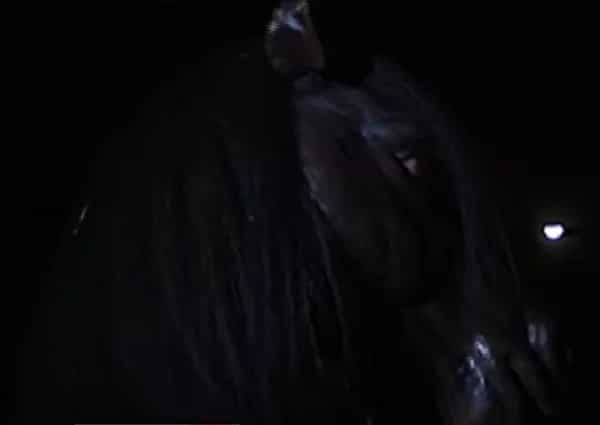 Rogelio Agcaoili, a 75- year old farmer in a sitio, narrated a story passed on to him by his father that he would never forget.
READ ALSO: Daycare center sa Cebu, itinayo sa loob ng sementeryo
According to Mang Rogelio's father, he had a 'pet' that until now is still puzzling Mang Rogelio's mind because he has no idea how his father caught this horrifying creature.
"Mayroon nga daw na alaga siya. Mayroon daw siyang kaibigan, yung maligno na yun. Kung anong itsura nun, di ko alam. Hindi ko nakikita yun," shared Mang Rogelio.
(He said he had a pet. He had a friend, the supernatural creature. When it comes to how it looked like, I don't know. I could't see it.)
READ ALSO: Analyst says Duterte's visit to Japan and China is a good move
Mang Rogelio said that his father's pet is an enormous horse-man or 'tikbalang' which had the most evil eyes and a very foul smell.
Moreover, Mang Rogelio said that whenever his father would leave the house in the middle of the night, it would seem like he was talking to someone and asking it to take care of his family.
Despite of the terrible stories about how violent this creature is, Mang Rogelio said that the 'tikbalang' helped their family when they were in need. There were times that they did not have anything on thr table but his father would be able to find a way as fast as possible.
Mang Rogelio's father even reached the age of 89 which is why they think that the 'tikbalang' also helped the health of his father.
READ ALSO: Dating PBB housemate na si Loisa Andalio, nagbloom ng sobra
Until now, the 'tikbalang' is still guarding their family even if their father has passed away since.
"Kahit dyan sa bahay namin dyan, sa bahay namin, ramdam ko siya. Ramdam ko po talaga na may kasama kami, lalo na pag umakyat ako sa bahay kasi alam ko pag andyan siya sa tabi, yung mabaho," narrated Shanice Mangalindad, the granddaughter of Lolo Mariano.
(Even in our house, I can sense him. I can feel that there is someone with us, especially when I go up to our house, I know that it is there because of the foul smell.)
Watch the video below and you decide if you will believe or not to Mang Rogelio's story!
Source: KAMI.com.gh