How to renew PRC license 2020: Step by step
Professional Regulation Commission (PRC) has adopted a new system to renew licenses online. You can now say goodbye to the old process that would see people make long queues for hours to have their PRC ID reinstated. Do you know how to renew PRC license?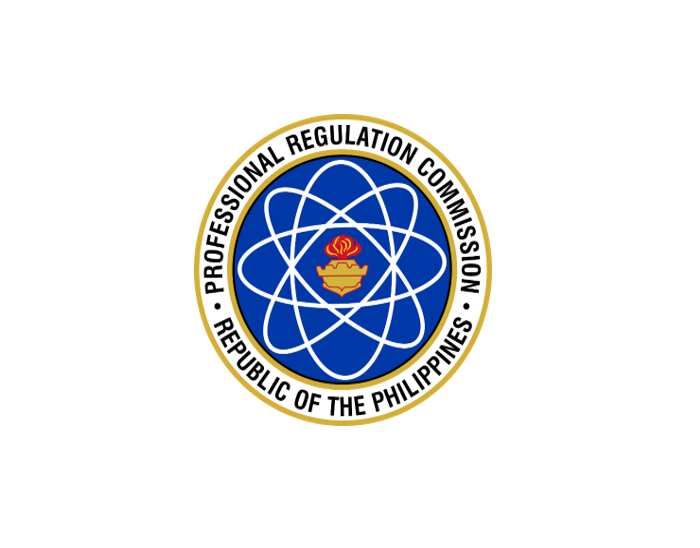 All Filipino professions are required by the law to renew their professional identification card to continue working in the country. The exercise should be done every three years. In the past, you had to manually fill forms, show your old ID, and wait for weeks or even months before getting a replacement. Nowadays, the process is mostly done online. Below is a detailed PRC online renewal guide, requirements and much more.
Professions that can access the renewal portal
There are a total of 64 occupations that can access the online portal as of now. If your line of work is not on this list, use the manual method to have your PRC ID renewed.
Aeronautical engineer
Agriculturist
Agricultural and bio-systems engineer
Architect
Certified plant mechanic
Certified mine foreman
Certified public accountant
Chemical engineer
Certified quarry foreman
Chemical technician
Civil engineer
Chemist
Criminologist
Dental hygienist
Customs broker
Dental technologist
Electronics engineer
Dentist
Electronics technician
Fisheries technologist
Environmental planner
Foreign medical professional
Geodetic engineer
Forester
Geologic aide
Guidance counsellor
Geologist
Interior designer
Librarian
Landscape architect
Master plumber
Medical laboratory technician
Mechanical engineer
Medical technologist
Metallurgical plant foreman
Metallurgical engineer
Midwife and midwife
Naval architect and marine engineer
Mining engineer
Nurse
Occupational therapist
Nutritionist dietitian
Occupational therapist technician
Optometrist
Ocular pharmacologist
Pharmacist
Physician (medical doctor)
Physical therapist
Professional electrical engineer
Professional mechanical engineer
Professional electronics engineer
Professional teacher
Psychometrician
Psychologist
Real estate appraiser
Radiologic technologist
Real estate broker
Registered electrical engineer
Real estate consultant
Registered master electrician
Sanitary engineer
Respiratory therapist
Social worker
X-ray technologist
Veterinarian
Requirements for renewing PRC license
The set prerequisites vary according to your profession. However, the following are the usual documents required:
CPD credit units
Payment fee
A passport-sized photograph with your name tag and white background.
On top of the above, dual citizens will need any of the following:
A valid, current Filipino passport
An oath of allegiance to the country
Any other certificate that proves you are a Filipino citizen
For the following professions, it is mandatory to submit an up-to-date Certificate of Good Standing from their relevant Accredited Professional Organization (APO):
Agricultural and bio-systems engineers
Aeronautical engineers
Customs brokers
Architects
Registered electrical engineers or professional electrical engineer or registered master electrician
Professional electronics engineers or electronics technician or electronics engineer
Geodetic engineers
Environmental planner
Guidance and counseling
Interior designers
Librarian
Landscape architects
Psychologist
Psychometrician
Respiratory therapist
Real estate services
PRC license renewal fee
How much will you shell out to have your work warrant revamped? The cost of renewing isn't that cheap as the card you will be given will last for three years. Here are the payments:
Baccalaureate degree professions: Php. 150 every year; hence Php. 450 for three years. A Php. 30 surcharge fee is also applicable.
Non- Baccalaureate degree careers: Php. 140 annually; hence Php. 420 for a maximum of 3 years. Additionally, a Php. 28 surcharge amount should be paid.
READ ALSO: PRC Board exam results and latest news 2018
How to renew PRC license online
You will need an active internet connection. For more convenience, use a computer or a tablet instead of a mobile gadget. You can use any browser of your choice. Opera Mini users should set their data-savings mode to "Off." Next, you have to access the online portal via the step by step guide below:
Make sure you have all the prerequisites: The requirements vary per profession, as shown above.
Go to the PRC portal and press the enter button.
Register/login to your account: Click the "Sign in" button on the PRC portal homepage and enter your correct details to proceed.
Complete your PRC profile: Sign in to your account and update your profile. You will need to enter your citizenship details, contact information, family background, education, employment, and valid ID number.
5. Upload a photograph: Click on the Camera button and adhere to the following:
The photo should have dimensions of 2x2 inches
The picture background should be white
It should also be not more than six months' old
You should be in official attire
Do not wear glasses when taking it
The photograph should resemble you
Your ears should be uncovered
No shadows should be visible
6. Initiate renewal: Click on the "Select Transaction" button on the top right corner on your profile page. Press "Renewal" from the listing in the next window.
7. Choose your profession: From the drop-down menu provided, you need to select your line of work. If it is not listed, then you should use the traditional method.
8. Enter your PRC no: In the next window you will be prompted to key in your license number, make sure you key in the correct digits. Tap the "Proceed" option as soon as you are done to continue with the procedure.
9. Choose your preferred PRC office: This is where you will collect your ID. Make sure you can easily access the regional branch. Press on the Proceed button.
10. Make payments: You have the options below:
Debit or credit card
PayMaya
UCPB: Here, you will have to proceed to the nearest UCPB branch with the assigned reference number to pay the renewal fee.
PRC Cashier
Land Bank
11. Claim your professional ID: You will be given an appointment date; you should make sure you go to collect the card after or on the stated day. To claim it, make sure you have the following documents:
Printed payment receipt
Copy and original of the expired PRC ID card
Original and a copy of your certificates with the earned CPD credit units.
A printed online application form for PRC Card
How to renew PRC license for teachers
Tutors cannot access the online portal; hence the above steps should not be followed. As a teacher, you will make your application traditionally. You will need to visit PRC offices at Annex Building third floor manually. While here, present all the necessary documents for verification.
Additionally, you will need to pay the renewal payments stated in this write-up
How to renew PRC license for nurses
Nurses are among the professions that can access the online portal. If this is your line of work, channel your application through the procedure captured in this guide.
You need to fill in all the required details online, make payments and have your documents verified by setting an appointment to the nearest regional PRC office.
How to renew PRC license without CPD
Philippines professionals working abroad do not need Continuing Profession Development (CPD) credit units. Newly licensed individuals do not need the certification on their first cycle as well. You can now revamp your license until December 20th without complying with CPD regulations.
How to renew PRC license with CPD units
Continuing workers are required to have earned CPD Credit Units. Each profession has a different set of prerequisite units. For instance, dentists need 60 points while accountants as much as 120. Follow the procedure above and present your CPD units document on your appointment day.
The procedure on how to renew PRC license is that simple. You only have to register or login to the official portal and fill in all the required details. Finally, you should collect your PRC ID on or after your appointment date.
READ ALSO: PRC announces list of MedTech board passers
Source: KAMI.com.gh