Fumiya Sankai profile: Biography, family, girlfriend, tattoo
Fumiya Sankai is a popular Japanese vlogger. The lad has been on the go in his YouTube Channel dubbed "FumiShun Base" from 2015. He is best known for being the first Japanese official housemate in the "Pinoy Big Brother: Otso" reality TV series dominated by Filipinos. Fumiya finished as the fifth big placer in the nine months running TV show.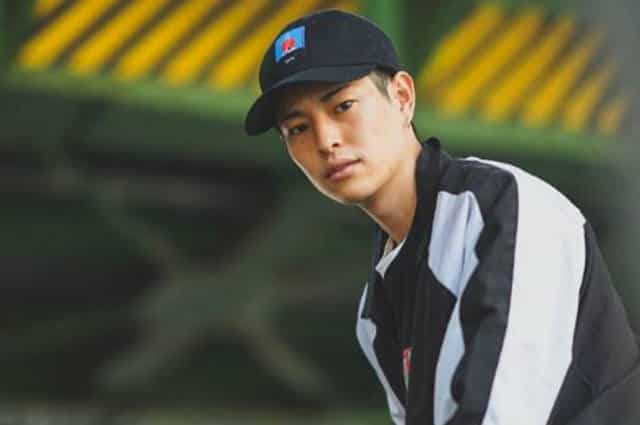 The Konnichi-Wonder Vlogger ng Japan, as we call him in the Philippines, is also a businessman, and a recording artist. He has been active in the showbiz industry since 2018. Here is what you need to know about Fumiya Sankai sister, age, family, lover, tattoo, and much more.
Fumiya Sankai profile summary
Name: Fumiya Sankai
Date of birth: 19th March 1995
Place of birth: Hamamatsu Shizuoka in Japan
Age: 24 years as of February 2020
Fumiya Sankai nationality: Japanese
Occupation: Actor, vlogger, recording artist, and a business man
Fumiya Sankai height: 1 meter 69 centimetres (5 feet 7 inches)
Marital status: Single
Famous for: FumiSun Base YouTube channel
Fumiya Sankai biography
Konnichi-Wonder Vlogger ng Japan was born on 19th March 1995 in Hamamatsu Shizuoka. Fumiya Sankai age is 24 years, and in March 2020, he will turn to 25 years old.
Details of his childhood and educational background are scanty. Growing up, Fumiya once worked as a bellman in a hotel. He later resigned and flew to the Philippines so he could study English.
Fumiya Sankai career
On arrival to the Philippines, Fumiya was taught English by his uncle's friend. Upon mastering the language, his profession kicked off and can be broken down as follows:
1. YouTube Channel
Fumiya and his brother Shunya put up a YouTube Channel and named it "FumiShun Base" on 2nd December 2015. At first, he didn't post anything until 6th September 2016.
The full-blooded Japanese descent won the hearts of many Philippines citizens in the outside world. His video blogs mainly focused on interactions with ordinary Filipinos to learn their culture, traditions, and their way of daily living. One of the most prominent things he has ever picked up from his encounters is the famous Tagaiog songs. He also let the world to hear his adaptation of "Hayaan Mo Sila" by Ex Battalion. The video garnered lots of views and likes.
Fumiya Sankai tattoo video had an impressive performance. Posted on 7th June 2018, it has over 2 million views as of today.
Konnichi-Wonder Vlogger ng Japan also posted a series of videos revealing his penchant for Pinoy spicy dishes, specifically the Caldereta. He also showed his disgust on a variety of fruits.
On 7th March 2019, his YouTube channel hit the 1 million subscribers mark after posting lots of content. As a result, he was awarded a gold play button.
2. TV career
His YouTube videos attracted roles in various films. In 2019, he had a significant role in the movie "Pinoy Big Brother Otso." He became an official PBB housemate thereby rising to the limelight.
Fumiya was also added as a regular principal cast in a sitcom dubbed "Home Sweetie Home: Extra Sweet. The show is aired every Saturday. In 2019 he was nominated for the Best New TV Personality in the 33rd PMPC Star Awards for TV event as a result of his role in this show. Fumiya was also nominated in the ABS-CBN PUSH Awards Year 5 in the Newcomer of the Year category.
Subsequently, he has another role in the famous romantic Prime Time TV show titled, "Make It with You."
3. Singing profession
Fumiya began singing in 2018. His first song, "Sige Sige Bahala Na," received a positive reaction, amassing lots of view hours. This gave him the psych to continue with the career.
In 2019, the artist released three songs, which too were a success. 15th November 2019 saw Fumiya host one of the biggest concerts dubbed "Fumiya Amazing 'Di Ba?" at the Music Museum. Some of his notable guests who attended the show include MNL48, Jeremy Glinoga, all the Team LAYF members, Alex Gonzaga and AC Bonifacio.
Currently, the singer is under S.cot Management and ABS-CBN Star Hunt Management. He has worked with Universal Music Japan and Star Music Record Labels.
4. FumiShun Base Official Shop
The Vlogger is also a businessman. He owns an online shopping platform where he sells exclusive Japan T-Shirt, Caps, scarfs, bags and other items.
Due to his popularity, he has a broad market from his fans. Also, the store has positive reviews and delivers precisely what you order. Hence, any item added is quickly bought. This explains why you will find most of the pieces have the "Sold Out" sticker.
Fumiya Sankai TV shows
The lad has been featured in the following ABS-CBN network series:
2020 - Make It with You as Yuta Himura
2019 - Home Sweetie Home: Extra Sweet as Hiro
2019 - Pinoy Big Brother: Otso as Himself
Singles
Konnichi-Wonder Vlogger ng Japan has released the following songs:
1. Sige Sige Bahala Na
Produced under the Universal Music Japan Label, this track was released on 28th August 2019 to digital platforms. Fumiya had already posted it on YouTube on 28th October 2018. It has since garnered positive reviews and a lot of views.
2. Ikaw Ang Pinili ng Puso ko with Yamyam Gucong
This track was released on 12th May 2019 to all the digital platforms. However, it was posted on his YouTube on 17th June 2019. It was first performed on Live TV on 24th March 2019 in PBB Otso. Fumiya Sankai and Yamyam had the track publicized under the album "Ang Soundtrack Ng Bahay Mo" via the Star Music record label.
READ ALSO: Kai Sotto height, age, biography, family, stats
3. Stay With Me this Christmas
The English song was premiered on 15th November 2019 via YouTube. It was released to other digital platforms on 6th December 2019 under the Star Music label. Stay With Me This Christmas was first performed on "Fumiya Amazing 'Di Ba?" concert on 15th November 2019.
4. Like A Dreamy Xmas
This is the first song Fumiya has ever sung under the Universal Music Japan record label. He posted it on his YouTube Channel on 18th December 2019. The track was available on other digital platforms as early as 6th December 2019.
Fumiya Sankai family
The lad is the eldest child of all his siblings. Fumiya Sankai Parents, brothers, and sister's details can be broken down into the following parts for clarity:
Fumiya Sankai father and mother
The Japanese housemate has previously posted with his mother and father. The lad indeed had a great relationship with his parents.
In a vlog dubbed "Car Ride with Fumiya (Japanese Song Karaoke)," Fumiya Sankai Mother is seen driving while singing along with the star.
Details of what his parents do for a living and their real names are scanty.
Fumiya Sankai siblings
If you find the actor handsome, charming and cute, then imagine four Sankais! Your heart is not ready for it.
Fumiya Sankai brothers by the name Shunya Sankai and Yuya Sankai. The latter and Fumiya live in Tokyo, Japan while Shunya resides in Shizuoka Province.
Don't be deceived by their different lives; the three are so close and meet as often as they can. Fumiya usually posts their happy moments on his FumiShun Base YouTube Channel.
When the two visit him in the Philippines, he teaches them some basic Filipino language phrases, tries different Pinoy foods, among other activities which the actor also shares on his vlog.
If you are getting even more curious to see the three brothers, check them in the photos below:
Fumiya Sankai younger sister is called Asami. Little to no details are known about her as she doesn't appear on his vlogs.
Girlfriend
Who is Fumiya Sankai girlfriend? The Japanese housemate has been in two different relationships. In an interview in "Tonight With Boy Abunda," the lad was asked if he is in a relationship, to which he replied "wala" without hesitating.
Fumiya Sankai and Yamyam
The Vlogger's friendship with Yamyam Gucong is a great laughing matter to many critics. The fact that there is a language barrier between the two is a source of laughter. However, the duo has never let this factor stop them from being buddies.
Popularly known as FumiYam, the two are taking part in the second PBB Otso's Adult Big Four second batch alongside top names such as Yanong and Brouillette.
Fumiya Sankai disease
Konnichi-Wonder Vlogger ng Japan underwent surgery in 2015 as a result of a collapsed lung. On 4th December 2019, while in Japan, the same symptoms appeared again. This prompted him to visit a doctor the following day. The medical practitioner diagnosed him with a collapsed lung once again. His report indicated that Fumiya's right lung had several holes which reduced air pressure and its size significantly.
He was scheduled to undergo another surgery on 11th December 2019 to remove the gaps. In a video he posted on his channel, Sankai showed himself on a hospital bed with several tubes connected to his body.
The lad admitted being so nervous about the operation. However, he was quick to point out that this was something he had to undergo.
Sankai also revealed that there was a possibility that his left lung might even under the same procedure as doctors suspected it had holes too. He assured his fans that he would do better after undergoing the operation.
The Vlogger also disclosed that the big tube connected to his body would sometimes hurt so much when it came into contact with his back as he filmed on a separate video dated 8th December 2019.
Social media platforms
Here are the links to his social media platforms:
Fumiya Sankai Instagram: @23shun base
Fumiya Sankai Twitter: @fumfumfum3
Fumiya Sankai is an outstanding recording artist, actor, and Vlogger. He is remarkably the first pure-blooded Japanese to be featured in a top Filipino reality show. Despite being diagnosed with a critical ailment, the lad has made it in the showbiz industry as a result of sheer determination and resilience.
READ ALSO: Donghae profile: Age, height, family, career, military
Source: KAMI.com.gh