EXID members profile: Names, age, bios, who left
EXID is a South Korean girl group formed in 2012. It is made up of five members, namely Hani, Jung Hwa, LE, Hyelin, and Solji. Before they rose to fame, the group met in somewhat unfamiliar ways and went through the toughest of odds to break through the South Korean entertainment industry. Initially, there were six EXID members. However, three of them left the group after some time. When Hyelin and Soji joined the band, the number of members upped to five, which is actual now.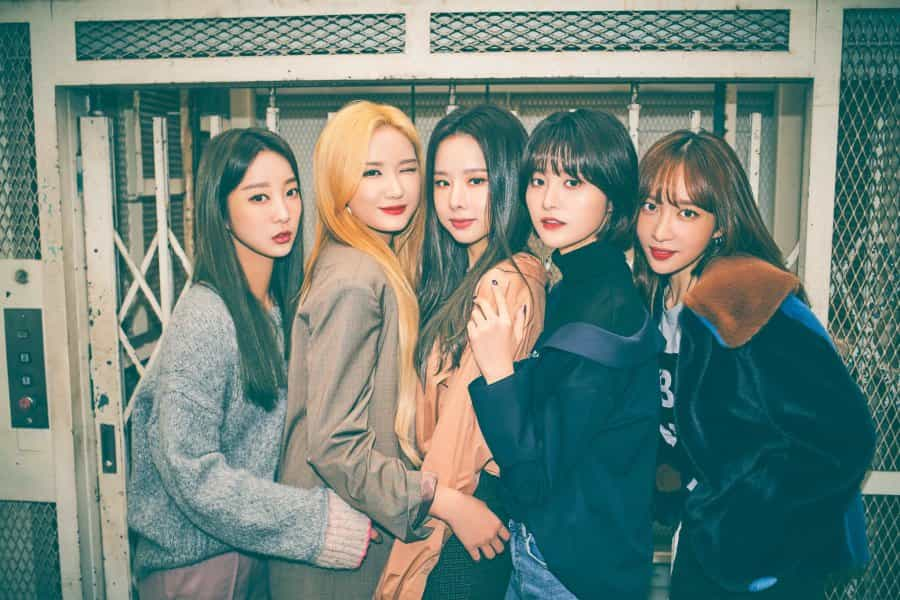 The first team comprised of six members. EXID members names who pioneered the music group include Hani, Jung Hwa, LE, Yeji, Dami, and Haeryung. However, the group hasn't been without challenges since its formation. Just a few months inside their debut year, AB entertainment, the owner of the EXID group, announced that three members of the group were leaving.
It was a dark moment for them when these EXID members left the team just months after formation. Although AB entertainment said that Dami and Yuji had exited to concentrate on their studies while Haeyung was off to focus on her other career as an actress, it didn't sit well with the rest of the group and fans.
After all these, the group came back together with the entry of Solji and Hyelin. Eventually, they went ahead and released their first single "I Feel Good" under their first EP "Hippity Hop." The wheel continued rolling, and the group kept releasing singles, including the October 11 'Hey Boy' which was chosen as the soundtrack for the MBC's sitcom The Thousandth man.
EXID members profile
Here is all you need to know about those who stayed:
1. Solji
Real name: Heo Sol Ji
Stage name: Solji
Birthday: January 10, 1989
Height: 170 cm
Weight: 50 kg
Blood group: O
Specialties: Singing
Position: Leader and main vocal
Hobby: Music, drumming
Instagram: @soul.g_heo
Facts about Solji
Solji is one of the new entrants in the group.
She replaced the members of the group who had left for different activities and has since cemented her position as a dependable member of the group.
She is the lead vocalist in EXID and also plays the role of a leader for the group. Her leadership is because of her unique abilities and attractive music skills.
Before joining EXID, she was a member of the 2NB group since 2006.
She later became a vocal trainer at EXID before being admitted as one of the group members.
She participated in the 'King of The mask Singer' in 2015 and won.
She became the first-ever winner to bag the prestigious award and received praise from both within and afar.
She started as a member of the 2NB duo group singing R&B.
She released 23 albums in 2NB but never became famous.
She wears a shoe size of 240 mm.
She loves dogs and has one called Choco.
Her nickname is Heo Bad Gas.
Solji ideal type is Kim Soo Hyun.
2. Hani
Real name: Ahn Hee Yeon
Stage name: Hani
Birthday: May 1, 1992
Height: 168 cm
Weight: 50 kg
Blood Type: AB
Position: Lead vocal, face of the group
Specialties: Singing
Hobby: Reading
Twitter: @hani_exid
Instagram: ahnhani_92
Hani facts
Hani is one of the most admired and talented members of the EXID group.
She is the lead vocalist in the group and one of the faces of EXID.
Before she joined EXID, she was a JYP trainee
She left to study in China when her debut into the group was halted. She was blamed by Yeji, asking her if she was still interested in joining AB entertainment as a member of EXID.
From China, she came back to Korea and joined EXID.
Hani is the only child in her family. One of her desires growing up was to study psychology and become a seasoned psychologist, but fate had other plans.
She graduated from Jiri Senior High School and attended the Global Cyber University scoring good grades and graduating with a bachelor's degree.
She has an IQ of 145, making her a brilliant person overall.
She is one of the original EXID members
She was in a relationship with Xiah Junsu as of 2015 but broke up just a year later in September 2016.
She has different nicknames, and one of them is Ahn Burp
She is timid and prefers to keep to herself.
Her ideal type is Kang Ha Neul
Her Zodiac sign is Taurus
3. LE
Stage name: LE (엘이)
Real name: Ahn Hyo-jin (안효진)
Birthday: December 10, 1991
Height: 168 cm
Weight: 50 kg
Blood group: AB
Specialties: Rapping
EXID position: Main rapper
Hobby: Lego
LE's facts
LE was born in ChungCHeong, South Korea, on December 10, 1991.
She is the main rapper in the group and is known as the rap girl.
She was an underground rapper Korea going by alias "Elly."
Together with other rappers, she came up with a rappers group and included Jiggy Fellaz.
She collaborated with Gavy NJ and produced the song 'Don't Call me' where she presented the rap section.
LE has a heart tattoo that has a small note telling of her love for music.
She composed 51 songs by 2017.
Auditioned for JYP entertainment but failed terribly.
She is the most feminine member of the team despite her role as a rapper.
Her nickname is Ahn Dirty because of refusing to clean up when they lived together.
She doesn't like amusement parks and always talks against it.
Her ideal type is Cha Seiung Won.
4. Hyerin
Stage name: Hyerin
Real name: Seo Hye Rin
Birthday: August 23, 1993
Height: 165 cm
Weight: 47 kg
Blood: O
Specialties: Singing
Position: leading vocal
Hobby: Listening to music
Facts about EXID members Hyerin
Hyerin joined the group following the exit of other members of EXID.
In 2011, she participated in the 'Mnet's Superstar K3' and lost.
She was then approached by AB enshrinement in 2013, and she accepted their offer.
She is one of the leading vocalists in the group.
She graduated from Donguk Women University.
She is one of the smartest members of the group, as proven by her performance at school.
Her favorite food is Sushi
She speaks both Korean and English.
She can play the violin.
She hates cats.
She was a former Cube trainee.
She has a tattoo written, "Mind over matter."
Her ideal type is Tsundere type and Seo In Guk's character.
READ ALSO: Day6 profile: members, names, facts, Instagram
5. Junghwa
Stage name: Junghwa
Real name: Park Jung-Hwa
Birthday: May 8, 1995
Height: 168 cm
Weight: 48 kg
Blood group: A
Specialties: singing, rap
Position: Rapper, main dancer, visual, maknae
Hobby: Listening to music in a cafe
Facts about Junghwa
Before joining EXID, she was an actress in the film 'Wives on Strike of 2014.
She made her first appearance in EXID in 2012 and was the youngest member of the group.
She attended Baekyoung Senior High School and later attended Global Cyber University, where she graduated with a bachelor's degree in Broadcast and Entertainment.
She was a trainee of JYP before making her entry into EXID.
Featured in Wonder Girls' "Tell Me" MV.
Featured in Huh Gak's 'Whenever You Play That Song' MV.
She is also a pianist.
Her nickname is Maeboli - because she's annoying.
Her motto: Being positive with a smile brings happiness.
She has a neck 19 cm (7.4 inches) long, and arms are 75 cm long.
Jeonghwa's ideal type is Gong Yoo.
When you arrange Exid members oldest to youngest, Junghwa is the youngest of them all.
Former members of EXID
As you know by now, some members of EXID left. EXID members original number was six but reduced to five since three people left, and two joined. So why did EXID members leave? Well, according to AB Entertainment, these EXID members left to concentrate on other personal matters. Dami and Yuji left to focus on their studies while Haeryung left to focus on a career as an actress.
1. Na Hae Ryung
Real name: Na Hae Ryeong
Stage name: Haeryung
Position: Vocal
Birthday: November 11, 1994
Nationality: Korean
Height: 168 cm (5ft 6in)
Weight: 50kg (110lbs)
Facts about Haeryung
Haeryung was one of the original members of EXID but left after only two months since debut.
She stated that her reason for leaving was to concentrate on her acting career.
She later reappeared as a BESTie member in 2013.
Played roles in the serial drama, including 'Hi! School: Love on, My Lovely Girl' and 'The Producers."
2. Jung Yu Ji
Stage name: U•JI
Real name: Jung Yoo Ji
Birth date: January 2, 1991
Birthplace: Seoul, South Korea
Height: 168 cm
Weight: 52 kg
Facts about Jung Yu Ji
She was an original member of the EXID group but left just two months later.
She later joined BESTie, just like her peer Haeryung.
3. Kang Hye Yeon
Real name: Kang Hye Yeon
Stage name: Dami
Position: Vocalist
Birthday: December 8, 1990
Nationality: Korean
Height: 165 cm (5ft 5in)
Weight: 48 kg (105lbs)
Facts about Kang Hye Yeon
She left EXID in 2012 to concentrate on her studies.
Klater Joined BESTie as a lead vocalist.
Was born in South Incheon, South Korea.
Filmography
Apart from singing, the group has also made inroads in the filming industry as follows:
Reality shows
2016: EXID's Showtime - 8 episodes
2018: Made in EXID - 25 episodes
Dramas
2012: 12 Signs of Love - episode 8
Awards and nominations
EXID has so far won four awards and 22 music awards. Their first award came on January 8, 2015, under the M! Countdown. They later made subsequent successes under "Up & Down," and other wins on Music Bank, The Music Trend, and The Show.
One thing about EXID members age is the small margin between them. They are young, fresh, creative, and lit. Their performances continue to reverberate among South Koreans and fans across the world, thanks to their talent. When some of the members left and later joined BESTie, people thought it was going to be the end of the group, but EXID members never disappoint; they came back stronger and better.
READ ALSO: Astro members profile: Instagram, roles, ages, names
Source: KAMI.com.gh