Dave Chappelle wife: Who is she?
David Khari Webber Chappelle is a well-known stand-up comedian. He is famous thanks to his Chappelle's Show, an iconic and satirical comedy series. Throughout his career, the comedian has won numerous awards. Other than being a comedian, he is a writer as well as a producer. Is the comedian married? Who is Dave Chappelle wife?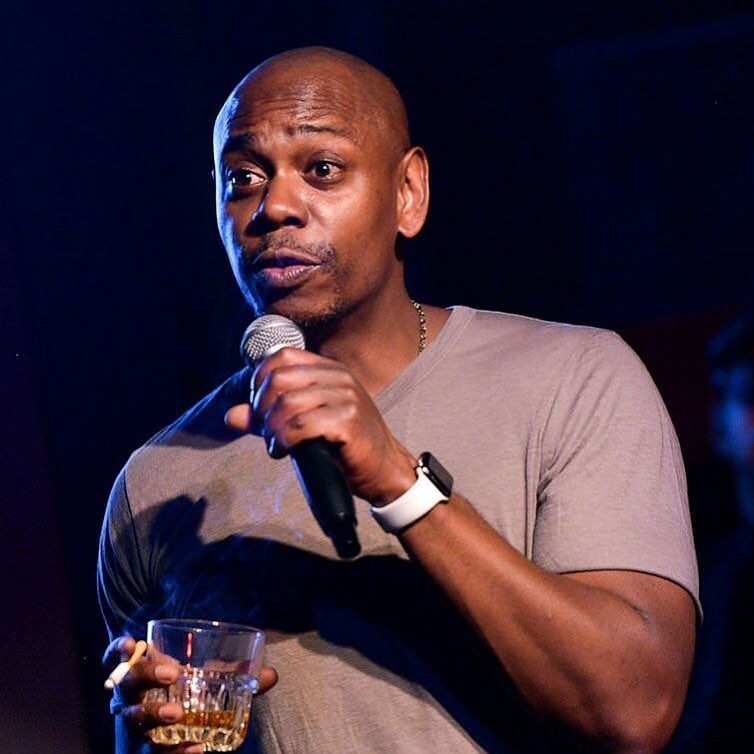 The 2017 Emmy Award winner has attracted the attention of numerous people across the globe. Dave is the son of William David Chappelle III and Yvonne K. Chappelle Seon, his father, and mother, respectively. In 1991, the famous stand-up comedian graduated from Duke Ellington School of the Art.
David Khari Webber Chappelle is a husband and a proud father of three children. According to him, he draws inspiration from Richard Pryor and Eddy Murphy to do his comedies.
Who is Dave Chappelle wife?
The famous comedian, writer, and producer is married to Elaine Chappelle. She is the wife of one of the funniest human beings on the planet at the moment. But who is Elaine? A special woman, who won the heart of Dave?
READ ALSO: Nina Jose husband: Everything you wanna know
Elaine Chappelle is an American, born in Brookly on August 31st, 1974. Her birth name is Elaine Mendoza Erfe. Is Dave Chappelle wife Filipino? Well, despite having a Philippine ancestry, she is a native American. She was brought up with the traditional belief of Christianity.
The couple got married in 2001 after dating for quite some time. However, during the long-lasting romantic relationships, not many fans knew the girlfriend, let alone know that he had a girlfriend until later on when he tied the knot with his lovely wife.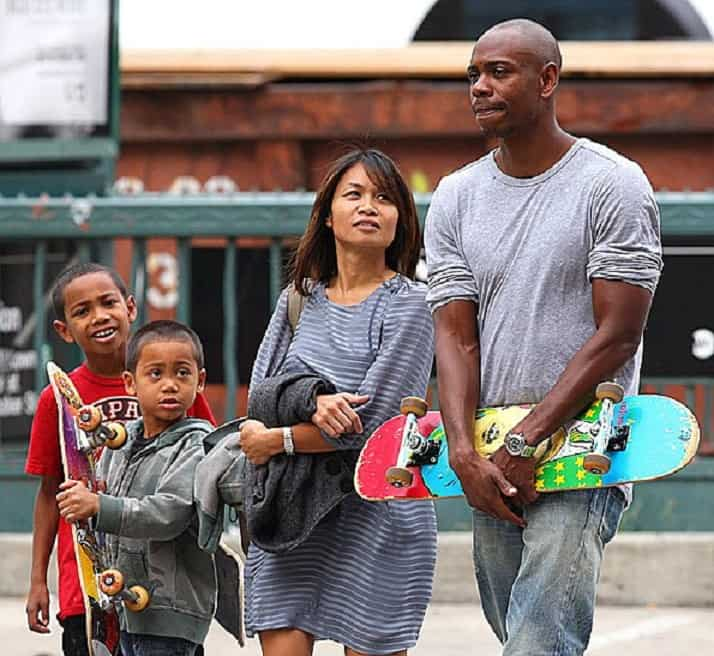 The two appeared in public together for the first time in Dayton, Ohio, during a Philippines-American picnic. However, it is felt that in the beginning, she was doubtful about falling in love with Dave. It is even thought that Chappelle's decision to become an Islam in 1997 may have affected their relationship, considering that Elaine was raised a Christian.
Despite all odds, their love grew much stronger and culminated in their marriage in 2001. Having been in the union of more than a decade now, they remain unshaken and as strong as ever.
READ ALSO: Lee Dong Wook wife: Who is she?
According to an article published on The Netline, the pair met in New York and dated for a considerable period before they finally tied the knot.
Amazing facts about Elaine Chappelle
As a wife of one of the funniest comedians, perhaps there are some interesting facts about her that you need to know. Below are some fascinating tips about her
She is a housewife by choice
Born in Brookly but has a Philippine ancestry
She had a dream of becoming a professional chef when she was young
A mother of three kids
Elaine Chappelle's height is 5 feet 1 inch
She was raised staunched Christian parents and thus holds strong Christian believes
Dave Chappelle wife and kids
For the time this couple has been in the marriage, and they are proud parents of three children, two boys, and a girl. The names of these kids are Sulaymana, Ibrahim, and Sonal. According to him, children brought a change in his life. He began taking everything seriously after they came into his life.
Everything changed after I had children. I took my professional life more seriously, and I think just as a dude I had more depth after I had kids.
Despite their father's renowned fame within the United States and the world at large, the children have managed to maintain a low profile. This can be drawn to their father decided to live in Ohio, where he felt like he is not treated like a celebrity.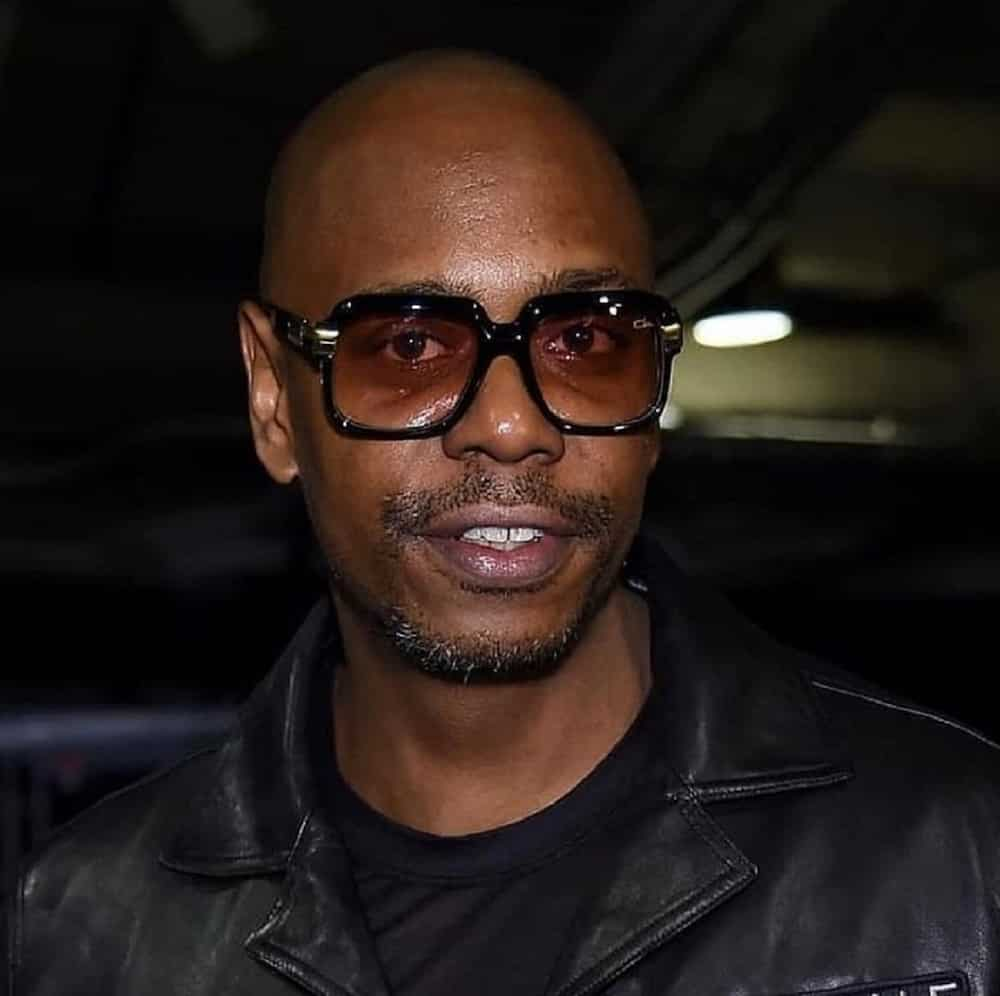 The comedian's family lives in his home town in Ohio. The five have been residents of their 39-Acres farm since 2005. According to an article published in Newsweek"s, the family owns a house that is over 3000 square feet with three bedrooms.
Since introducing his wife to the public, Dave has shared a lot about their relationship and family during interviews. Though he may not show it during his comedy series, he is a known family man who enjoys being with his wife and children. He makes jokes about his family and how he finds humor in his intimate relationship with his kids.
Throughout his illustrious career, the comedian has his lovely wife to thank as she has stood by him and supported him. She enjoys his comedy and more so how hilarious he can become about his own family. Additionally, Alaine has in multiple occasions accompanied his husband to the red carpet during award presentation ceremonies.
Dave Chappelle wife is Elaine, and she is an American with a Philippines ancestry. She is a mother of three, and she lives with her family in Ohio, the home town of her comedian husband. The couple have been married since 2001 and their love bond has kept growing with each dawning day.
READ ALSO: Calvin Abueva wife: Everything you wanna know
Source: KAMI.com.gh