Holy Angel University courses, address, entrance, fees
Holy Angel University has over the past many years, became a study destination for numerous students within and outside the Philippines. Every year several students walk right into their gates in pursuit of diplomas, undergraduate and graduate degrees. It is thus one of the most sought after centers of excellence in the country.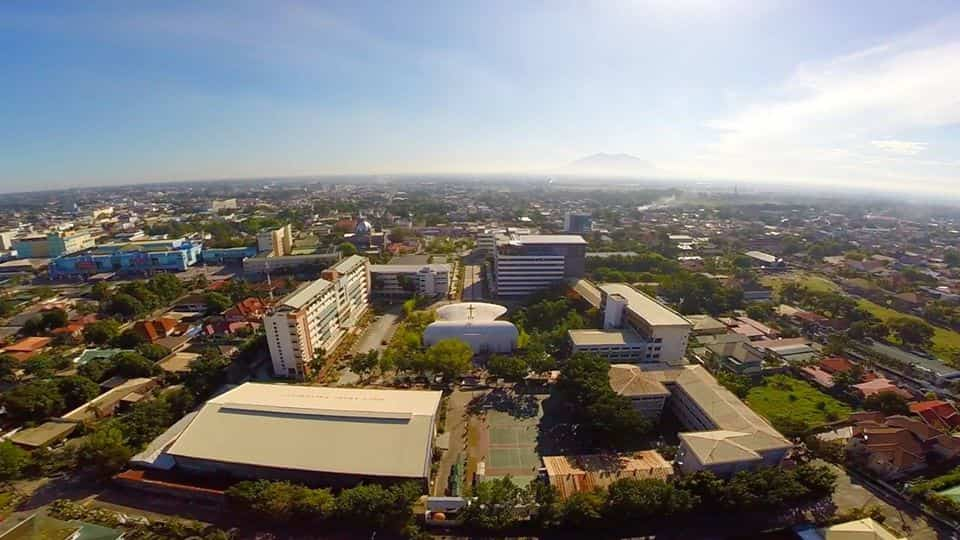 There are multiple reasons why the institution stands out as one of the best centers of learning. Other than its strategic position, the institution is known for its efforts in impacting learners with holistic values. As morality becomes a key attribute in the growth of teenagers and youths, most parents are opting to send their children to this prestigious institution.
Holy Angel University
This is a private Roman Catholic research center situated in Angeles City, Pampanga, in the Philippines. Don Juan Nepomuceno founded the institution in 1933. It started as a high school before transforming into an institute of higher learning. Being a Catholic-sponsored university, it has nicely integrated the Catholic fervency into their system (public prayer, processions, and presentations of the life of Christ).
Students in the institute are supposed to attend classes in uniforms. Holy Angel University uniform is worn every day except on Wednesday and Saturday.
Holy Angel University president is Dr. Luis Maria. R. Calingo. He began his tenure on June 1st, 2015, taking over the then acting president Eng. Geromin T. Nepomuceno, Jr.
The university motto is "Praise God Always".
Holy Angel University buildings
The architectural structures within the university are one of their kind. Other than the magnificent lecture theaters conducive for lectures and private study, Holy Angel University chapel is a notable building too. The building houses the original image of the Holy Guardian Angel.
Holy Angel University gym room allows students and staff to exercise after a day of full academic activities. There is also a library on the second and third floors of the San Francisco de Javier building. It is a well-equipped resource point that facilitates research and provides ample space for private studies.
READ ALSO: Ateneo de Manila university courses, address, contact number
Holy Angel University courses
Since its establishment, the institute has been known to offer courses in different fields in its eight schools. The courses below are offered at this particular university.
School of Arts and Sciences
Course offered in this school are;
Bachelor of Arts in Communication
Bachelor of Arts in Psychology
Bachelor of Science in Psychology
College of Criminal Justice Education and Forensics
Bachelor of Science in Criminology
Bachelor of Forensic Science
College of Information and Communications Technology
Bachelor of Science in Information Technology (Major in Network Administration, Web Development, or Animation)
Bachelor of Science in Entertainment and Multimedia Computing
Bachelor of Science in Computer Science
School of Business and Accountancy
Bachelor of Science in Accountancy
Bachelor of Science in Accounting Technology
Bachelor of Science in Business Administration (Legal Management, Business Management, Marketing Management, or Human Resources Development Management)
School of Hospitality and Tourism Management
Bachelor of Science in Hotel and Restaurant Management
Bachelor of Science in Culinary Arts Management
Bachelor of Science in Tourism Management
Bachelor of Science in Tourism Management, major in Events Management
School of Nursing and Allied Medical Sciences
Bachelor of Science in Medical Technology
Bachelor of Science in Radiologic Technology
Bachelor of Science in Nursing
School of Engineering and Architecture
Bachelor of Science in Aeronautical Engineering
Civil Engineering
Computer Engineering
Electronics Engineering
Electrical Engineering
Industrial Engineering
Mechanical Engineering
Architecture
School of Education
Bachelor of Elementary Education (Pre-school Education or Special Education)
Bachelor of Secondary Education (Major in English, Social Studies, Mathematics, Filipino, Religious and Values Education, Physical Education, Health and Music, Physical Education - Sports (Golf), Biological Sciences, or Physical Sciences)
Bachelor of Library and Information Sciences
READ ALSO: Raffy Tulfo office: Address, contact number, working hours
Graduate school
Master of Business Management
MSc in Accountancy
MSc in Psychology
Master in Engineering Program (Electrical Engineering, Electronics Engineering, or Industrial Engineering)
MSc in Engineering Management
Master of Arts in Nursing
MSc in Nursing (Mother-Child Health Nursing, Adult Health Nursing, Community Health Nursing, Mental Health and Psychiatric Nursing, or Nursing Administration)
MSc in Health Services Administration
MSc in Hotel & Restaurant Management
MSc in Entrepreneurship
Master in Public Administration
Master in Public Administration Program for Elected Government Officials
Certificate of Public Administration and Governance for Elected Government Officials
Master in Information Technology
Professional Science Master's in Cybersecurity
Master of Arts (Guidance and Counseling, English Teaching, Mathematics Teaching, Library Science, Science Teaching, Educational Management, or English Language & Literature Teaching - Non-Thesis)
Master in Special Education
Master of Arts in Education in Teaching Filipino
Master of Arts in Religious Education
Doctor of Business Management
Doctor of Philosophy in Educational Management
Doctor of Philosophy in Nursing Education (Educational Leadership & Management)
Doctor of Technology
Holy Angel University address and contact
Holy Angel University contact numbers allows you to connect with the institution in case of any inquiries. You can connect to reach out through the following contacts:
Address of Holy Angel University: Sto. Rosario Street, Angeles City, Pampanga 2009
Contact number : 887-5478 / 888-8691 / 93 888-2902
Holy Angel University email address: admissions@hau.edu.ph
Website: Holy Angel University
Before calling, you can always make an effort to visit their updated website. Essential information such as about Holy Angel University entrance exam, tuition fees, scholarships, and general data about the institution can be found there. You can also seek clarification over the Holy Angel University scandal, such as the June 2014 resignation of the former president, Dr. Villanueva.
How much is Holy Angel University tuition fee
The institution's fee varies according to the program being offered. All students, whether local or foreign, pay the same fee for courses being studied. For example, the Holy Angel university Aeronautical Engineering tuition fee for a student from the Philippines is the same compared to that of a student from the United States of America pursuing the same course at the institution.
You can visit the website to discover accurate and updated records of tuition fees.
Holy Angel University scholarship
Studies in the institution have been made possible thanks to numerous scholarships and tuition discounts offered to the students. As a current or prospective student, it is always essential to understand about these scholarships and take advantage of them to pursue your academics.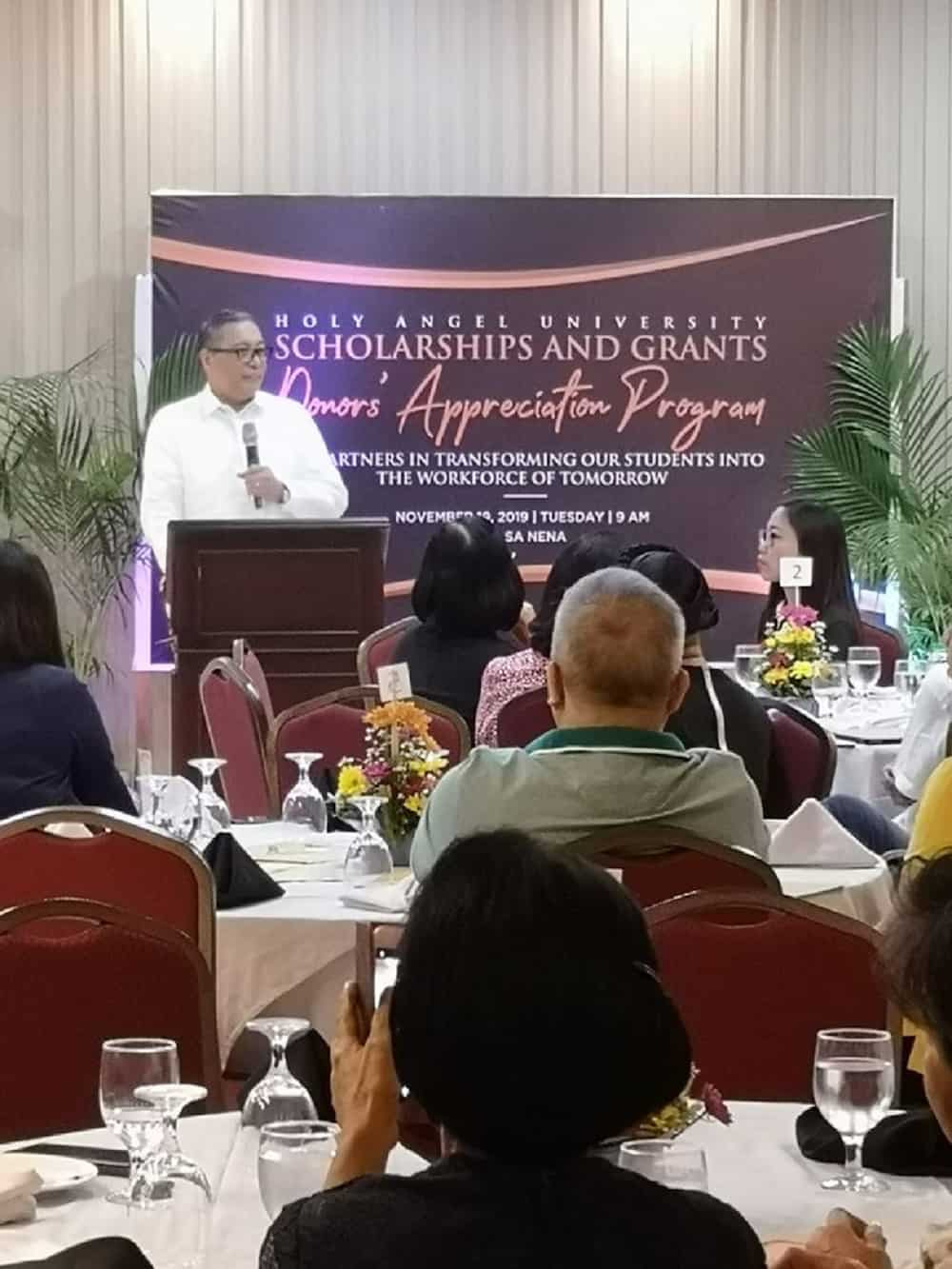 Does the university have a student portal?
The institution has an internet-based platform that is accessible to students and staff members upon login. Holy Angel University student portal is a fast means of communication between students and the institution.
Holy Angel University is known all over as a center that produces quality graduates who have had a positive impact in the country. It is indeed an excellent study destination for anyone aspiring to advance his or her education.
READ ALSO: Makati Medical Center: contact number, doctors, careers, address
Source: KAMI.com.gh