Sad anime that will make you cry: top 10
Movies have always been part of one's life. People watch movies to be happy or to be inspired. Some go to movie theaters to get a good laugh or just because they are curious about the film. For some, they watch movies because they relate to it, just like movies with sad storylines. Just like any other movie, anime films also have a wide range of movie genres. If you are looking for a good anime film that will pinch your heart, there is a long list of sad anime that will make you cry.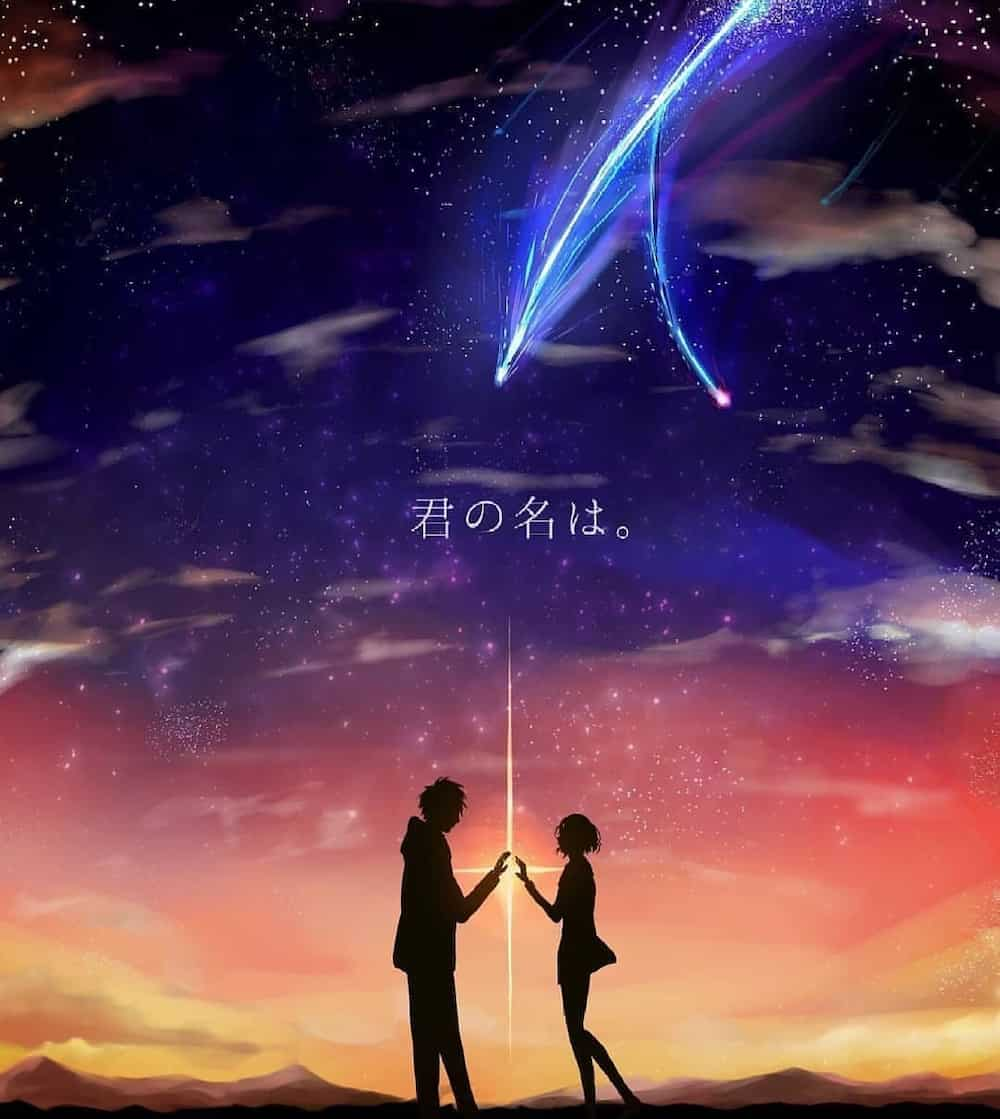 There are a good number of anime movies that were already produced, and a lot from those are sad anime movies. Some will seem to cut your heart, and some will make you cry, in a good way.
Top sad anime movies
Besides romance, action, and fantasy, one should also consider anime's sad film as it does touch the hearts of the viewers. Discover and enjoy the sad anime list below. Find out new films or re-watch your favorite anime film, and do not forget to ready your tissues.
1. Your Name (Kimi No Nawa)
IMDb rating: 8.4/10
Your Name (Kimi No Nawa) is a Japanese romantic-fantasy film released in 2016. It is probably one of the saddest anime movies ever produced. The film was a story of two high school students who live from different places, which suddenly begin to swap bodies.
Mitsuha Miyamizu, a schoolgirl, lives in the fictional town of Itomori in Japan's mountainous Hida region, together with her grandmother, sister, and father. The country life bores her; that is why she wishes to be a handsome boy in her next life.
She begins to switch bodies intermittently with Taki Tachibana, a high school boy in Tokyo when they wake up. With all the bizarre things happening, the two thought that they were just dreaming, but when they realized they weren't, they tried to communicate by writing messages on paper, their phones, and sometimes on each other's skin.
2. The Girl Who Leapt Through Time (Toki wo Kakeru Shōjo)
IMDb rating: 7.8/10
If you have a list of saddest anime movies, this film should make it to that list.
The Girl Who Leapt Through Time is a Japanese-animated science fiction and romance film produced in 2006. It was also referred to as one of the most thoughtfully engaging anime.
Makoto Konno is a high school student in Japan. She inexplicably gained the ability to travel back in time. She used this ability to leap through time for her benefits. With every successful leap backward in time, Makoto somehow alters the fate of those around her.
3. Hotarubi no Mori e (Into the Forest of Fireflies' Light)
IMDb rating: 7.9/10
Hotarubi no Mori e is a 44-minute anime film produced in 2011. The story is about a young girl named Hotaru and her friend Gin, a strange man (spirit) who always wears a mask. They met when Hotaru was only six years old, and she returns every summer to spend time with Gin. Their relationship grew and eventually leads to an unexpected feeling of love, but one thing hinders it: Gin should ever be touched; if so, he will fade from this world forever.
4. A Silent Voice
IMDb rating: 8.2/10
A Silent Voice is the adaptation of Yoshitoki Oima's manga Koe No Katachi (The Shape of the Voice). In this story, a young man was avoided by his classmates after he bullies their deaf classmate named Shoko. Unknowingly, Shoya Ishida (the young man) intends to commit suicide for the same reason. It was an ironic turn of event when he, along with his friends, bullied Shoko.
At the end of the film, an unexpected turn of events happened.
5. Colorful
IMDb rating: 7.5/10
Colorful is an underrated movie that needs to be seen by many. If you are looking for a film that will make give your heart a warm feeling, Colorful is the right movie for you.
The film was released in 2010, produced by Sunrise and animated by the animation studio Ascension. The story was about a sinful spirit that was given a chance and was placed in the body of a 14-year-old boy named Makoto Kobayashi, who has just committed suicide by taking so many pills. The spirit must figure out what his greatest sin and mistake in his former life was before his six-month time limit in Makoto's body runs out.
It was also a story that deals with some of the pressures on school children as they come up to graduation before entering college or university.
6. 5 Centimeters per Second
IMDb rating: 7.6/10
5 Centimeters per Second is a Japanese animated coming-of-age romantic drama movie produced in 2007. This film consists of three segments: Cherry Blossom, Codmonaut, and 5 Centimeters per Second, with a total of 1-hour runtime.
The story is set in Japan, beginning in the 1990s up until the present day, with each act centered on a boy named Takaki Tono.
7. Children Who Chase Lost Voices from Deep Below
IMDb rating: 7.2/10
Children Who Chase Lost Voices is another underrated film produced in Japan.
The story centers on Asuna, a girl who spends her solitary days listening to the mysterious music ensuing from the crystal radio she received from her father as a remembrance. She embarks on a journey of adventure to meet a boy again, and thus comes to know the cruelty and beauty of the world, as well as loss.
The film is described as a great animated film with a mixture of adventure, action, and romance.
8. The Princess and the Pilot (Toaru Hikuushi e no Tsuioku)
IMDb rating: 7.1/10
The Princess and the Pilot is an anime film adaptation, released in 2011. The story revolves around Charles Karino, a mercenary aerial pilot who received a surprising assignment. He was assigned to fly over 12,000 kilometers of enemy waters to protect a girl named Juana del Moral.
READ ALSO: 30 inspirational anime quotes about life
9. The Anthem of the Heart
IMDb rating: 7.4/10
The Anthem of the Heart is one of the best crying anime that was released in 2015. It is a youth drama film about a young girl who suffers from stomachaches whenever she tries to speak.
Jun Naruse is an excitable and talkative young girl. One day, she sees her father exit a hotel with another woman. Because she is still young, she told her mother what she saw, resulting in her parent's divorce. Her parents blamed her for what happened, and while she was crying, she imagined a fairy egg that curses her by sealing her mouth so she won't hurt people again.
10. Grave of the Fireflies (Hotaru no Haka)
IMDb rating: 8.5/10
Grave of the Fireflies is one, if not the best, heart-wrenching anime film ever produced. It is a 1998 film about war. It is based on a semi-autobiographical short story of the same name, Akiyuki Nosaka.
The story's plot started on September 21, 1945, shortly after the end of World War II. A teenage boy named Seita dies of starvation in a train station. A janitor sorts through his possessions and finds a candy tin and throws it into a field. The spirit of Setsuko, Seita's younger sister, springs from the tin and is joined by Seita's soul and a cloud of fireflies.
Sad anime will always be the most fascinating yet heartbreaking film that one can watch. Whether you can relate from it or not, you can surely appreciate the waves of emotions anime movies can give you. So, what is your favorite sad anime so far?
READ ALSO: Anime quotes about love: top 30
Source: KAMI.com.gh