Gab Valenciano bio: age, height, wife, brother
Gab Valenciano, famously known by his mononym, Gab, is a Filipino actor, model, choreographer, musician, drummer, and host. As a multimedia artist, his dance and choreography videos on YouTube and guest appearances in different television shows have made him a famous icon in the Pinoy entertainment scene.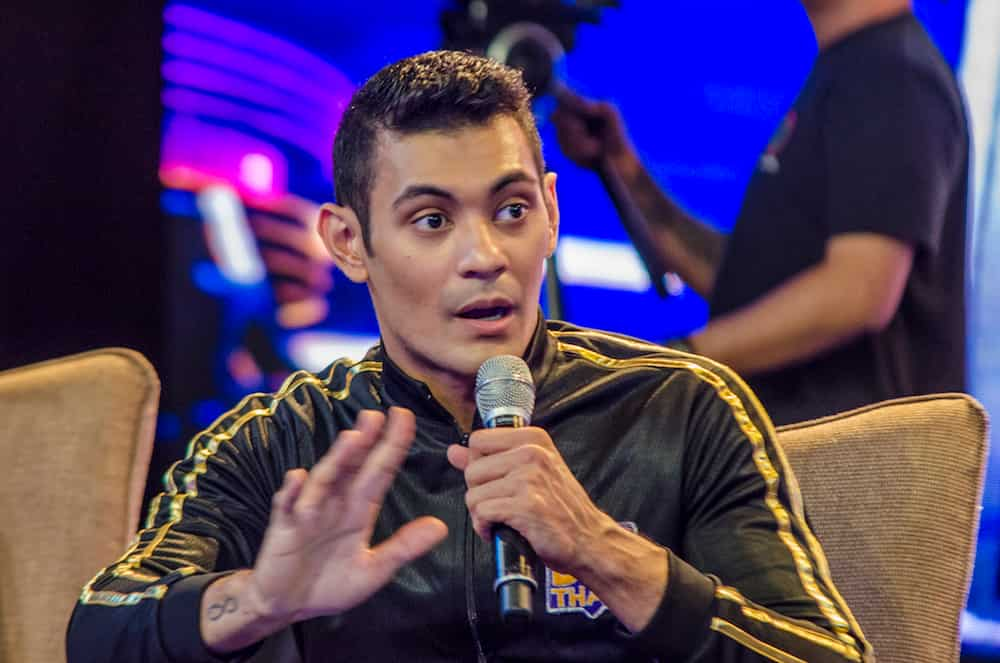 Gab Valenciano is undoubtedly a jack of all trades. His multitalented nature has earned him popularity from dance videos, modeling, runaways, films, shows, music, among others. Just like his father, he is considered as one of the most talented Filipino performers given to his energetic nature and multimedia occupations in performing arts.
Profile summary
Full name: Jose Angelo Gabriel Pangilinan Valenciano
Date of birth: June 11, 1988
Age: 31 Years
Nick name: Gab, Gabriel, Super Selfie
Profession: Actor, musician, dancer, model, choreographer, drummer, percussionist, director
Father: Gary Valenciano
Wife: Tricia Centenera (m. 2015)
Years active: 2004–present
Gab Valenciano age and background
As a Gemini, Valenciano was born on 11th June 1988. His parents named him as Jose Angelo Gabriel Pangilinan Valenciano and grew up in Manila, Philippines. In 2019, he celebrated his 31st birthday as one of the fast-rising actors in the Pinoy entertainment scene. He happens to be the second child in a family of three children.
Parents and siblings
Like father like son, Gab's father, Gary Valenciano, is also a renowned celebrity in Pinoy entertainment industry. Garry's talents range from being a singer, songwriter, actor, dancer, among other talented acts. His mother's name is Angeli Pangilinan, brother named Paolo and sister named Kiana.
As the son of a renowned Philippine artist, his first shows included him appearing as a guest artist in Gary's shows and musical tours around the world. These include the 12 show Gary V. Hits Music Museum(2003), Gary V. US Tour first leg (2007), among others.
Who is Gab Valenciano wife?
Gabriel was once married to her ex-wife Tricia Centenera. Unfortunately, their relationship came to a sudden end after almost one year of marriage. Tricia is a beautiful model and blogger, who doubles up as a social media celebrity. Despite their divorce, Tricia, through her blog, confirmed that the two of them are still good friends.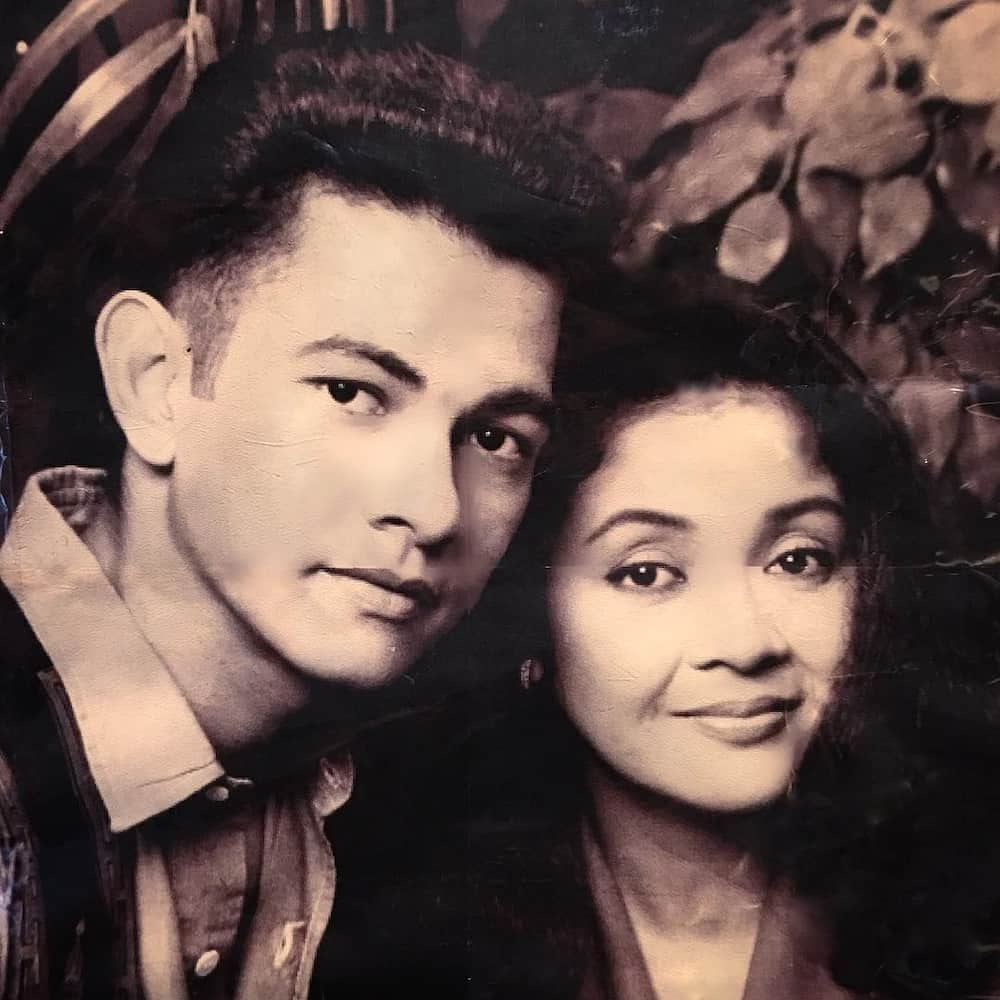 The memorable Gab Valenciano wedding
Gabriel and Tricia's 2014 wedding, which happened abroad, was colorful and had fans admiring the beautiful couple. Gab shared the video of their ceremony where they exchange vows and had fun together.
One year after their marriage, the couple arranged for two wedding parties in the Philippines Tagaytay and Boracay. The two exchanged vows three times in the three different wedding ceremonies in what was termed as "one of the best celebrity weddings of the year."
What caused the divorce?
According to Pep website news, Gab was the one who wanted a divorce. Pep quoted a close family source saying,
"Tricia asked Gab to move out one month ago due to emotional abuse and lack of working on the marriage. He simply wanted out. Refused to go to marriage counseling, was and still is avoiding their pastor."
Tricia's baby girl
Valenciano and Tricia's early divorce came before the two conceived a child together. However, on 22 November 2019, Tricia went to her Instagram page to announce the good news about successfully bearing her first child.
Valenciano's ex-wife baby is a girl and is named Arabella Centenera Santos. The father to her child is called Duane Santos, who happens to be a real estate developer. Tricia went ahead to say, "Thank you Jesus for this beautiful, bundle of joy! She's a cutie pie. Hello, Arabella 'Arrow' Centenera Santos. Now she's here. Praise Jesus."
Is Gab Valenciano dead?
On 17th September 2019, the internet went crazy after a viral video with the caption "Paalam (Goodbye) Gab Valenciano 1988-2019" was shared on YouTube. The video implied that the professional dancer had died.
The death hoax video was titled "Anak ni Gary Valenciano na si Gab Valenciano Pumanaw na sa edad na 31 (Gary Valenciano's son Gab dead at 31)."The death hoax forced Valenciano to come out and confirm that he was alive and healthy.
A reply to the death hoax
Gab addressed the issue through his Facebook account.
"I could easily look at this and react negatively, but I choose to focus on the bigger picture. I am blessed to say that I no longer have thoughts about ending my life, instead, save as many as I can through these experiences," he said.
Gab's take on mental illness
The artist did not take the hoax negatively but as an opportunity to address the topic of mental illness.
"And to those people who have been posting fake news about me, may God bless you. Every person deals with hardship; differently, this could be your way of dealing with your pain. So with that, I pray for you," he added.
Gab Valenciano Instagram and Facebook
Gab commands a large number of followers through his social media platforms. The star currently boasts of over 272,000 Instagram followers. He uses his popularity to communicate inspiring news to his fans and the whole world. As a celebrity who has undergone divorce and suicidal experiences, Gab uses his social accounts for mental illness campaigns.
Social media campaigns and awareness
Valenciano encourages people to never give up on fighting the disease. He shares his photos to contrast how he looked in the past (2017) and now in 2019 on his Facebook page. Valenciano also documents his journey through his Instagram page.
Brotherly support to mental recovery
Gab Valenciano brother, Paolo V., has been of great help to him as he struggled with his mental illness. As a loving brother, he greatly helped the star to the recovery of his illness. He would take him to the hospital until 29th October when he was discharged.
Gab Valenciano height and other measurements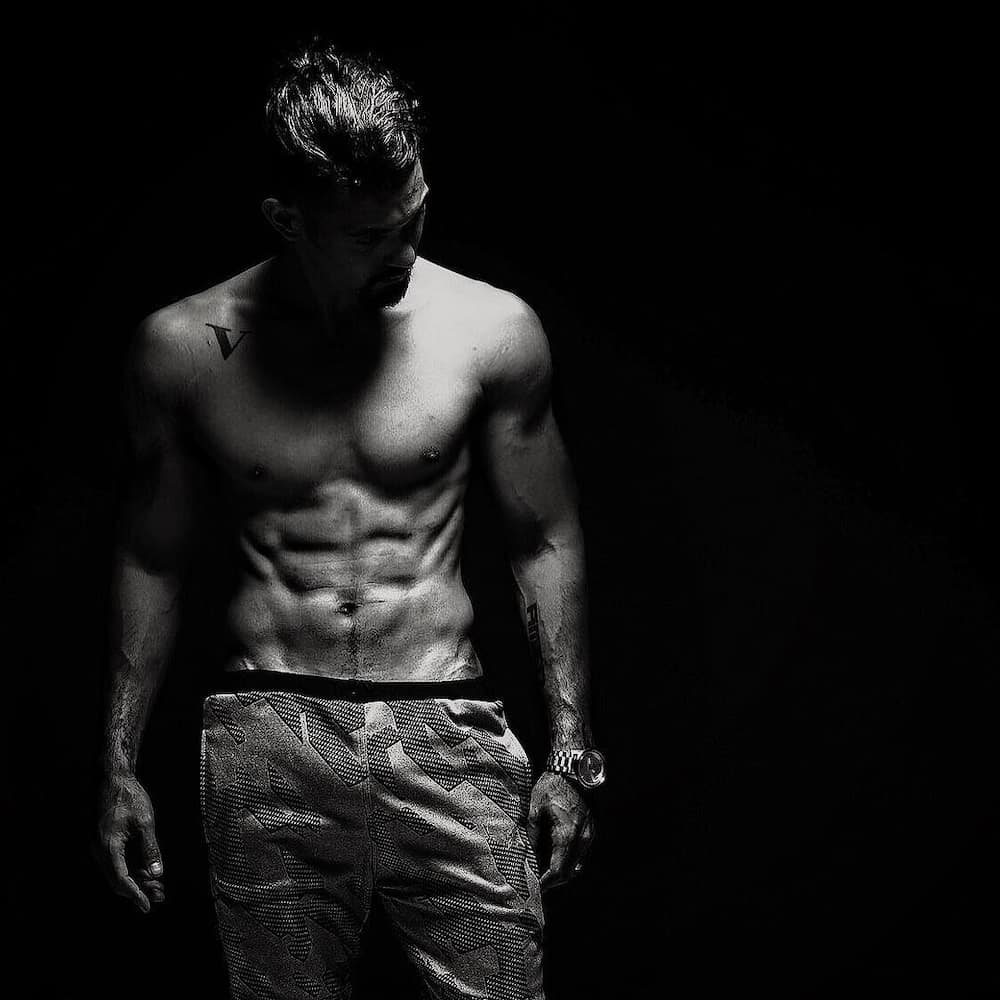 Height: 5'11'' (180 cm)
Weight: 128lbs 958.1kg)
Body build: slim
Hair color: Black
Eye color: Light brown
Gab Valenciano is a multi-talented Filipino star known for his dance, acting, modeling, drumming, choreography, among other entertainment occupations. As a son of a legendary performer, Gary Valenciano, he has followed his footsteps to become an amazing Filipino entertainer.
From marrying a beautiful wife Tricia to divorcing, Gab Valenciano has undergone a hard time dealing with mental illness. The good news is that he has fully recovered, and we look forward to more of his talented performances.
READ ALSO: Kiefer Ravena Instagram, height, age, news and Alyssa Valdez
Source: KAMI.com.gh